Randy Dykstra
---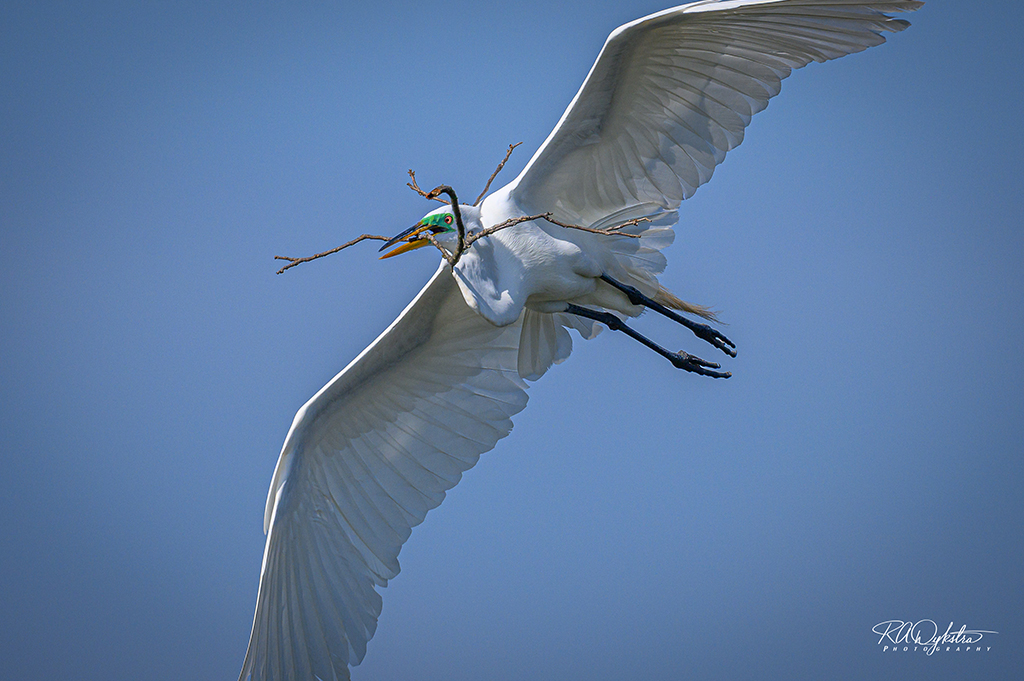 May 2022 - Bringing Home the .... err.... building supplies.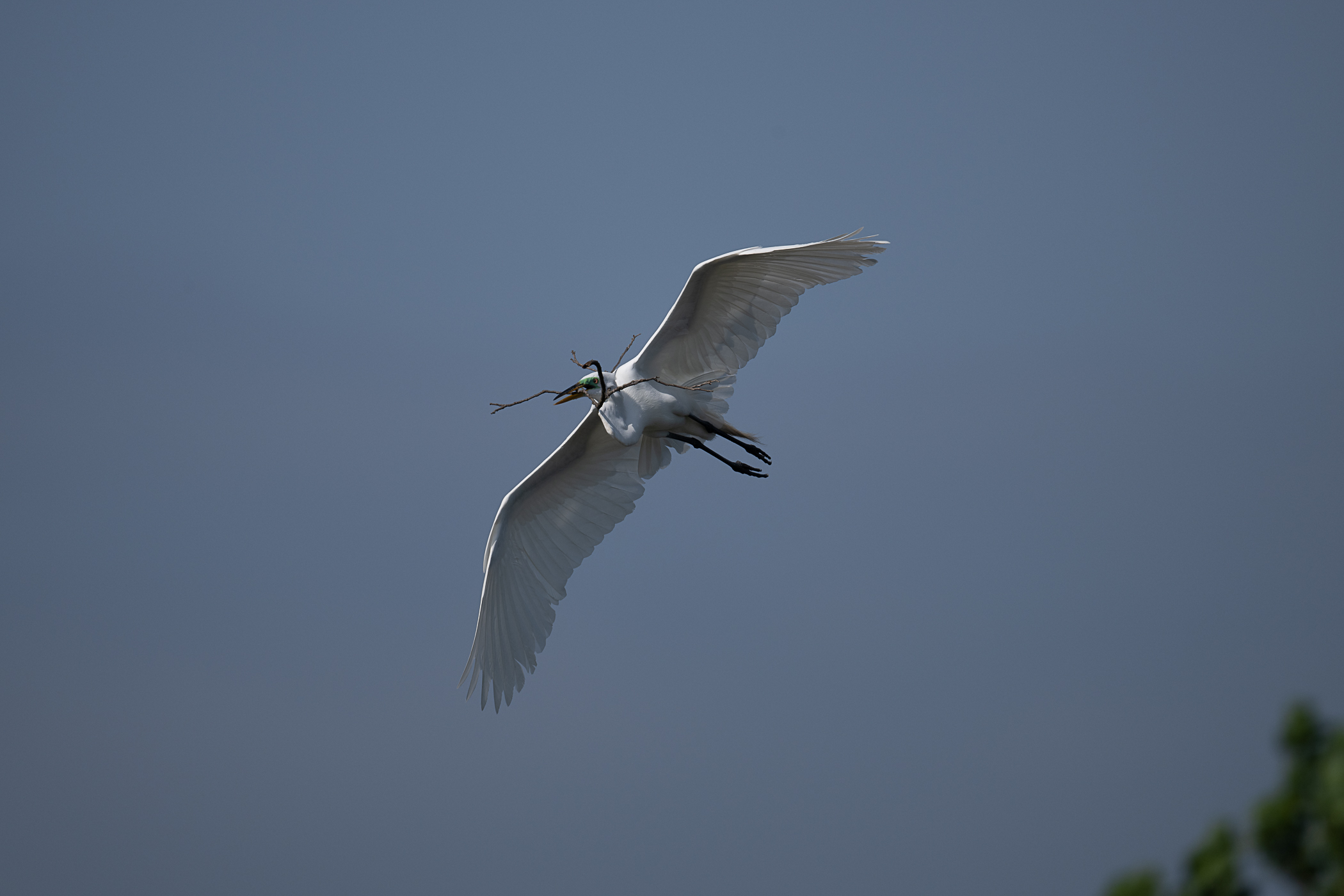 Original
About the Image(s)
I wanted to show you a shot that I took yesterday, a day after I received my new Nikkor 800mm Z PF lens.
So I basically wanted to spend a lot of time, also learning my Z9 more, especially since they just upgraded the firmware.
I have a rookery that is within a half hour of my home and I spent about an hour shooting birds in flight.
And well, with the 800mm lens, and learning the new AF areas of the Z9 and using animal detection, I really came home
with about a 85-90% hit rate (if not more) (out of around 900 images). By far, more than I ever have done before. Not that I'm a slouch bird photographer, but WOW!
Like I said I was also experimenting with different area settings, and most of the time used animal detection and well check out the eye of this guy, with a difficult focusing scene of a branch hanging in the beak. This bird was,... I'm guessing 50 yards out...
I think this is a Great Egret, but not sure about the green along the eyeline.
BTW This shot was not sharpened other than my default setting, nor noise reduced. I hit auto in LR and added a little shadow brightening and pushed a little "sat" and a vignette.

---
9 comments posted
---
---
---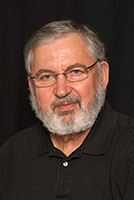 Dr. Isaac Vaisman
Randy, you obviously are having a ball with the "new toy". You have photographed a Great White Heron with matting colors plumage, and that is the reason of transporting building materials for the new nest. The image is sharp, and shown peak of action. The light was not the best of the day, and the image is slightly overexposed at the front edge of the wings. Now I have a problem with your shown crop, you do not crop at all, or you do a tight crop. Just amputating slightly the wings will not do good on international of pure natute competitions. I give you my two options &nbsp
Posted: 05/04/2022 20:42:13
---
---
---
---
---
---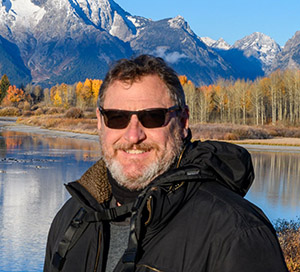 Randy Dykstra
Crop was not my main concern, although I did choose what I liked. Showing the full bird with only sky background has become a bit of a boring image to me. I'll have to consider tighter. The key to take away from this photo, is that the Z9 did lock on the eye and not on the stick which extends a foot or more from the head. (and in flight!) Every DLSR I've ever tried would mostly grab the stick (they are so close together, that the nearest item would win AF) and the eye would be soft. On my monitor within LR, White is not blown out at all, that's the color. At worst it registers around 248-250-250.... Mostly in the 240s... After a little research I think I'll stay with my Great Egret ID, since although both species look very similar, the herons are very rare outside Florida. (also black legs and no head plume) &nbsp Posted: 05/05/2022 02:55:57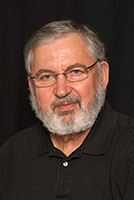 Dr. Isaac Vaisman
My mistake, it is an egret &nbsp Posted: 05/05/2022 17:44:37
---
---
---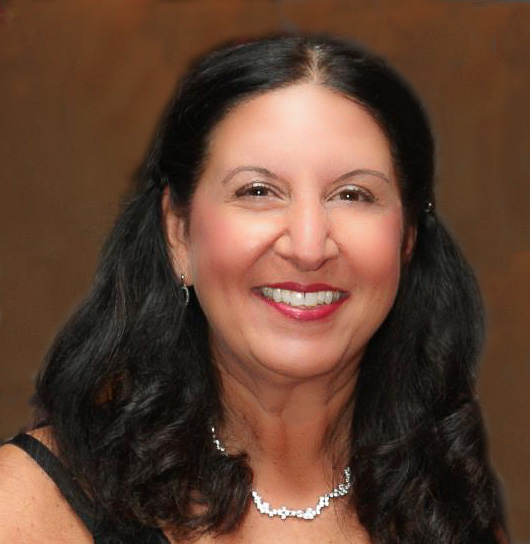 Marie Costanza
Wow, what a shot, Randy! The sharpness of the bird as well as the stick are very impressive. That animal detection feature sounds fabulous on your new camera. I look forward to seeing more of your birds in flight. &nbsp Posted: 05/11/2022 08:19:58
---
---
---
Barbara Gore
The detail in the image draws my attention and the branches tell the story of nesting. Very nice bird in flight. I'm struggling with the crop. I don't shoot a lot of bird photos but loosing part of the wings and having a tighter crop when in flight makes me feel like there's no place for it to move or flap its wings. However cropping is art and a photographer's expression. Great job and I'm sure you're enjoying your camera and lens! &nbsp Posted: 05/11/2022 09:02:43
---
---
---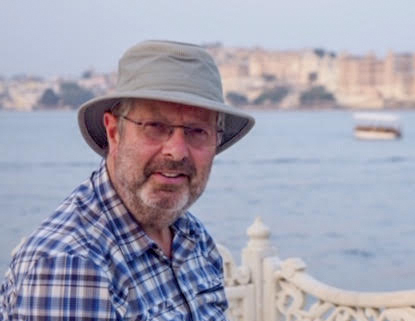 Adrian Binney
I like the impact this has. I don't think you were wanting to end up with a traditional nature image - but one that says Wow!

Before I looked at Isaac's suggestions, I felt your bird is too central and I thus agree the impact becomes greater by cropping more from the right and probably from the bottom too.

The orange and green really makes this striking! &nbsp Posted: 05/12/2022 11:40:16
---
---
---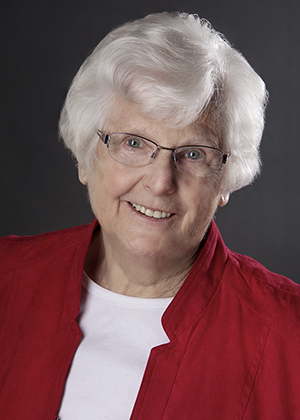 Mary Frost
I only rarely do bird photography but I am impressed by the story in this image. For that reason, I would go with a tighter crop. It must be satisfying to have such an excellent lens! Great image.
&nbsp Posted: 05/12/2022 12:20:39
---
---
---
Bruce Benson
Hey Randy, Egret for sure. For me your crop looks like either clipped wings or a mistake because of how little is cropped off the tips, so would suggest a either the full image or a tighter crop like Isaac offered. It is your image so of course you choose what you like. Bruce &nbsp Posted: 05/20/2022 14:34:36
---
---
---
Please log in to post a comment