Laura Kane
---
January 2022 - Hummingbird in January
About the Image(s)
Shot with Sony a6600 200-600mm Sony lens, 600mm UV Filter ISO 800, 1/4000 sec F 7.1
Autofocus, no tripod.

Edited in Photoshop - updated color to Camera Vivid and auto. Ran through Topaz denoise and sharpen.

I recently discovered this Ruby Throated Hummingbird in my neighborhood in Florida and finally was able to get some shots in with decent light. I would love some feedback on the best way to crop when there is a tree. I actually like the crop and rotation but couldn't figure out how to make it so that there would be room around the edges. Still learning how to edit.
---
3 comments posted
---
---
---
Bruce Benson
Laura, welcome to the nature study group. I am sure you will learn a lot about not only how to process you images but how to get the best images right out of the camera. I hope my comments are not over the top for what you want but just take them for what they are worth and remember you only have to please yourself. A little information about how you process and shoot will be helpful. Do you shoot in raw format? Do you process in photoshop camera raw? Did you use a tripod? First of all, your crop was the best you could do from the image you took. You have a nice image but will try to give you some hints on how to make overall better ones. 1. The flower over powers the bird and obstructs much of the head. 2. The left half of the bird is in shadow so does not show any details. I photograph a lot of hummingbirds in my back yard and will try to give you some hints on getting the best images. Try not to shoot when the beak is all the way into the flower so the head is not hidden. Try putting out some feeders so you know where they will come and you can already be set up for when they appear. I set up my tripod about 10 feet away and pre focus on one of the holes then plug the other holes with gum or a stick. Wait for one to come to feed wait until it backs up away from the feeder to shoot. They will usually go back three or four times before leaving. I put colorful flowers in the background and shoot with a small F Stop so they are blurred out. I will include on of my images with the feeding tube included as an example. Some frames will have the tube in them so I clone them out of the image. I hope this is not to much information. I do use live flowers sometimes but try to chose ones with small petals. Best of luck and hope this might help you make your best images. Bruce &nbsp
Posted: 01/09/2022 21:07:20
Laura Kane
Thanks so much for the thoughtful response. I do shoot in raw and did not use a tripod. I actually like this photo for its uniqueness and the fact that the hummingbird's eye and beak are framed by the petals of the flower. I have attached a more traditional photo taken the same day as well. I appreciate the tips for future reference if I am photographing more of a created scenario as you have described. I like the idea of a smaller F stop to enhance the bokeh. I process mostly in lightroom, but will sharpen with topaz. I also have yet to figure out how to resize in lightroom so that is always done in photoshop. I look forward to learning more from this group. Thanks again for the warm welcome. &nbsp
Posted: 01/16/2022 20:31:16
---
---
---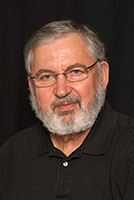 Isaac Vaisman M.D.
Laura, welcome to our group. You captured the bird in peak of action and with a shutter speed that froze it in the air and inside the flower which overpowers the presence of the bird. There is not much you can do to make the bird stand out, but it is sharp, and has a catch light which is a plus. I find Bruce's suggestion very helpful. &nbsp Posted: 01/16/2022 16:08:44
---
---
---
Please log in to post a comment