Adrian Binney, PPSA, LRPS
---
November 2021 - Gannet taking bedding back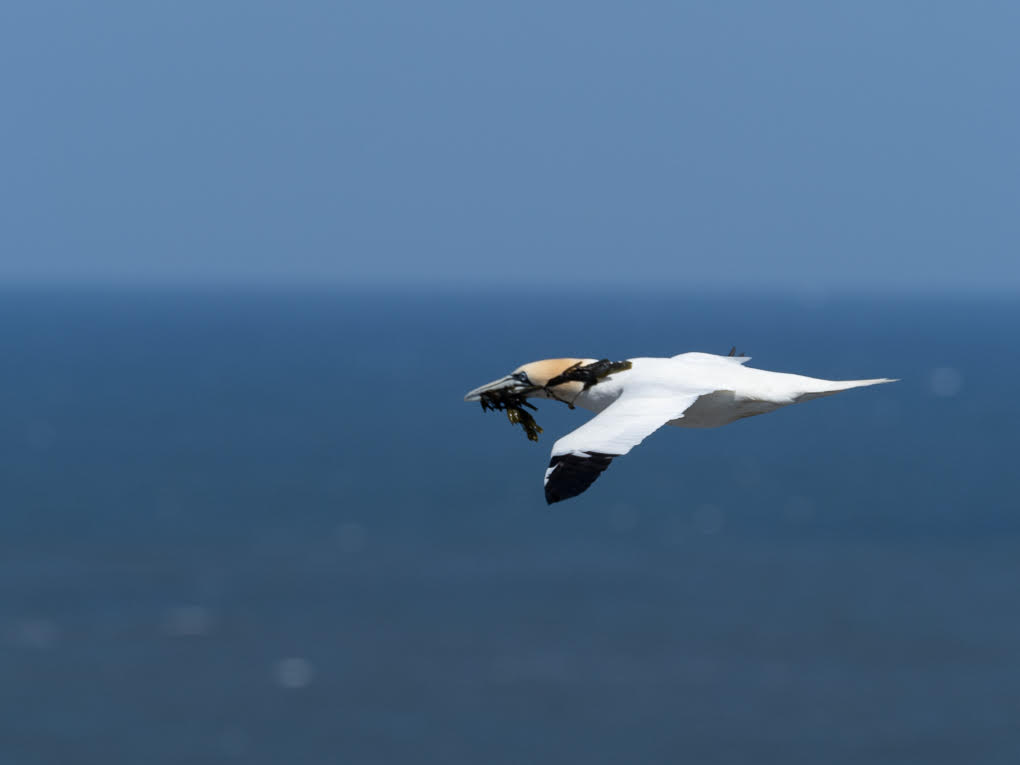 Original
About the Image(s)
Taken in May on the east coast of Yorkshire, Bempton Cliffs - a fabulous cliff facility for taking these wonderful sea birds. This was the first opportunity I had of using Olympus' new automatic bird capture software, which knows what a bird looks like and focusses on an eye if its large enough. I found it very useful for flying birds, but stopped using it for all other situations on the cliffs, as I wanted to control better where I was focusing.

This bird was taking seaweed back to the nest for bedding.

Taken with Olympus EM1X plus 300m f4 prime and 1.4 converter (so FF 840): settings single shot at 1/1,250 f7.1 ISO200. Lightroom PP including cropping and bird specific editing lifting shadows a tad and clarity. Sharpening in Topaz A1.

---
5 comments posted
---
---
---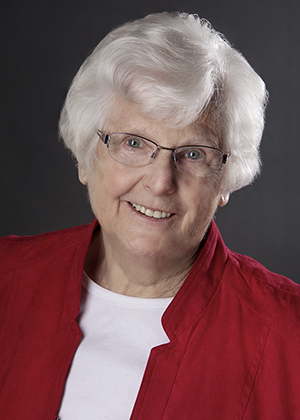 Mary Frost
Adrian, I love the way you brought out the lighting on the bird's head. The soft blue in the sky adds to the mood of this image. It also has such a nice story. &nbsp Posted: 11/03/2021 10:04:16
---
---
---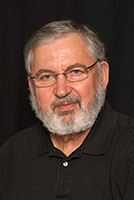 Isaac Vaisman M.D.
Adrian, great BIF image and full of action since it is carrying nest building material. The image is sharp, but a little washed out with no much detail in he feathers. A little ACR magic reducing the brightness and adding some light to the shadows, resolved the problem bringing out detail in the feathers and a little saturation in the colors. Good capture. &nbsp
Posted: 11/03/2021 17:21:56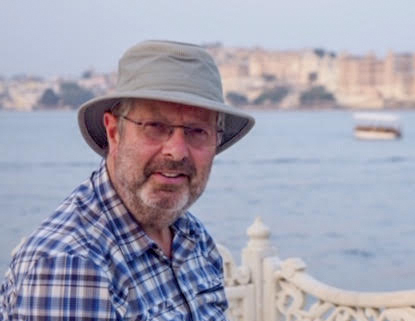 Adrian Binney
---
---
---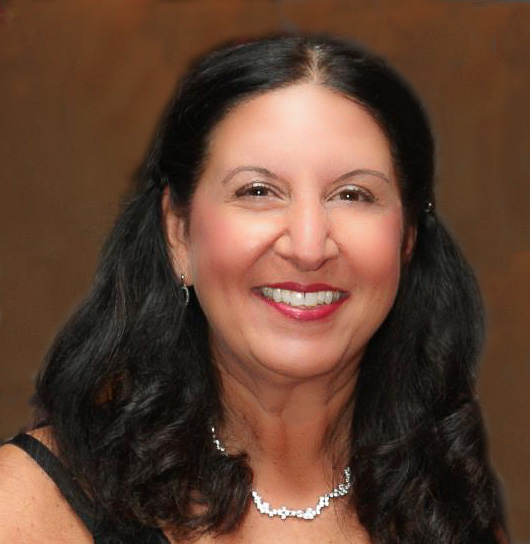 Marie Costanza
Adrian, I love the determined look in this flying gannet. The simple, uncluttered background enhances the image. I like what you and Isaac did to bring out the detail and saturation. &nbsp Posted: 11/17/2021 19:49:34
---
---
---
Bruce Benson
Adrian, I have always wanted to see a Gannet. I love seeing them diving after fish on Nat Geo TV. I agree with Isaac and his ideas for PP. Bruce &nbsp Posted: 11/17/2021 19:49:35
---
---
---
Please log in to post a comment