Isaac Vaisman M.D., FACRO
---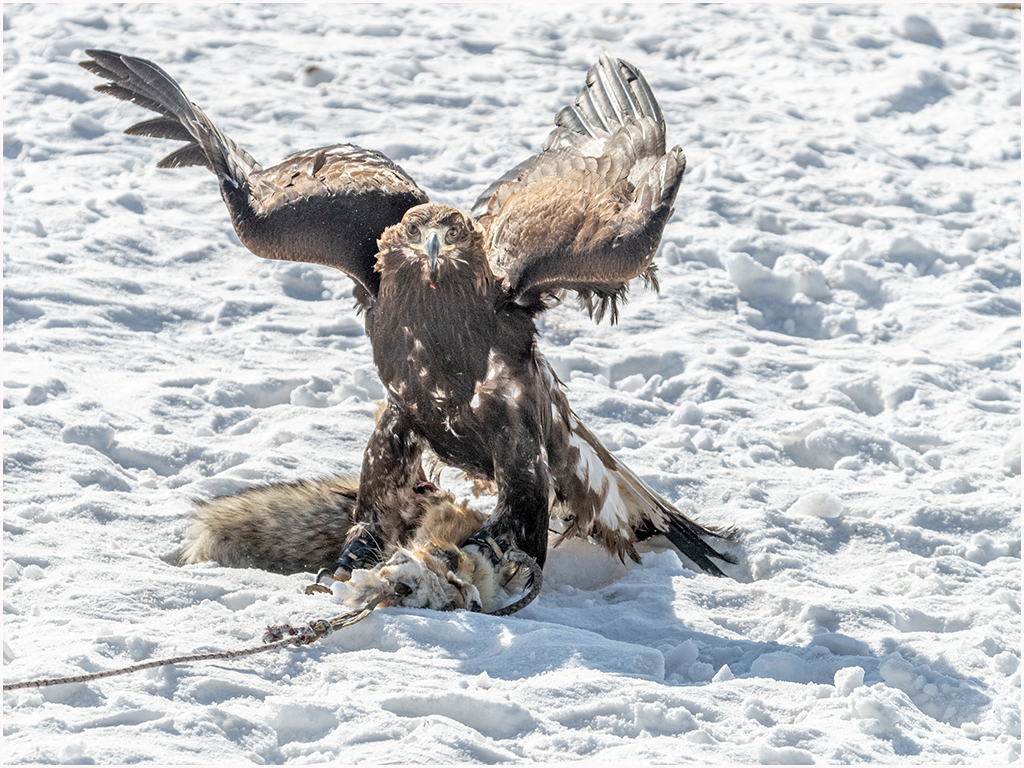 May 2021 - Golden Eagle Hunter with Dummy Prey
About the Image(s)
The Kazakh eagle hunters riding on horseback across the vast landscape of Mongolia's Altai Mountains. This is a millenarian tradition showing the strong bounding of humans and wild animals. These eagles are captured being chicks and trained since. These images were created on the mountains outside Ulaanbaatar, Mongolia's Capital during the Golden Eagle Festival that takes place during March in subzero temperatures. Here the Kazakh Eagle Hunters celebrate their heritage and compete to catch small animals such as foxes and hares (in this case dummies made with the skins of these animals) showing the skills both of the birds and their trainers. The images were created using a Nikon D5 with the Nikkor Zoom lens 70-200mm f/2.8. The main image @ 140 mm, ISO 800, f/8 and 1/1250 sec +1EC. The image was PP in lightroom and corrected for back light (strong shadows), brightness, removed some blue hue in the shadows, added some vibrance with texture, and cropped it.

The images original 1 and 2 show the eagle soaring towards the prey. The original 3 shows the trainer in their traditional outfits retrieving the eagle and give a treat.

---
7 comments posted
---
---
---
Bruce Benson
Isaac, you are lucky to have the opportunity to witness this. The story adds a lot to the image. The strong light made it difficult to make the best image quality, but the subject demands a close look. I like the original three with the trainer included. Bruce &nbsp Posted: 05/07/2021 11:26:14
---
---
---
Walt Brunner
Isaac, what a fantastic opportunity to capture a unique scene. Shooting on snow is difficult from lighting to color bleed, but you seem to have gotten most of that under control. Did you try any filters in PP to help with that? The eagle did a nice pose even if it was a dummy prey. Good composition and execution. Well done. &nbsp Posted: 05/09/2021 16:56:57
---
---
---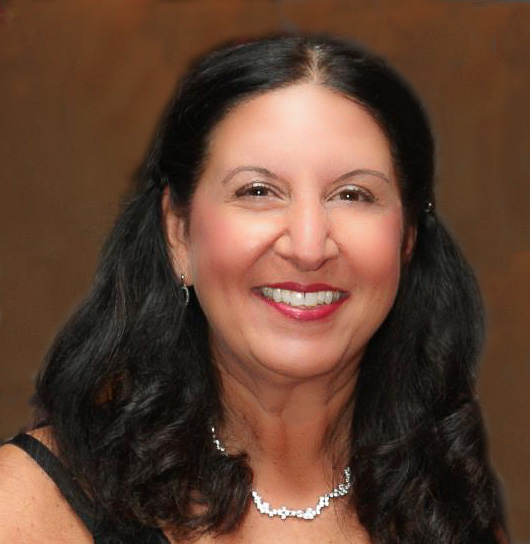 Marie Costanza
Isaac, this sounds like an awesome experience. I'm impressed that you were out there in sub zero temperatures getting such cool shots! I love the color pop in image 3 of the hunter's outfit. Nicely done. &nbsp Posted: 05/10/2021 11:17:33
---
---
---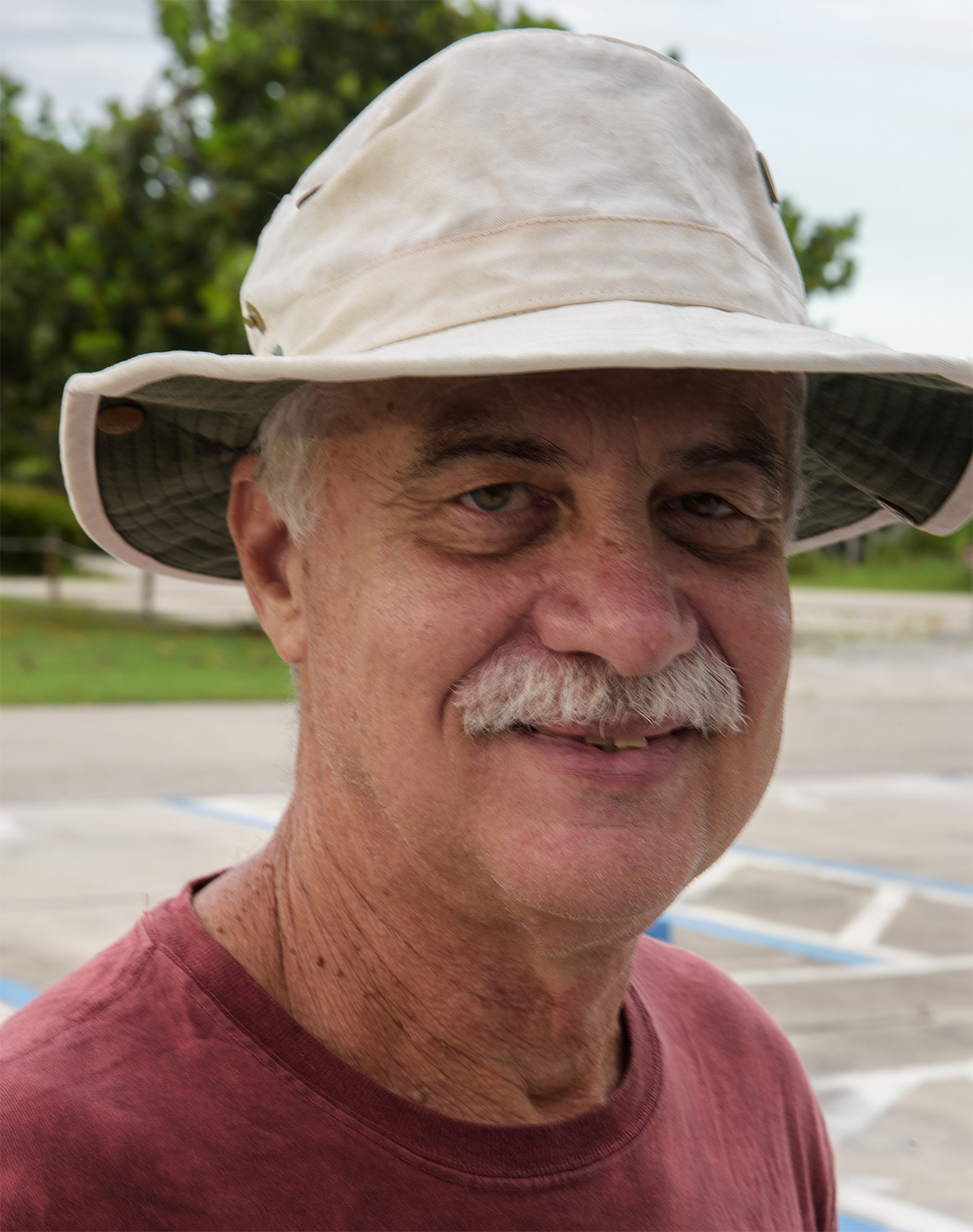 Larry Treadwell

(Groups 36 & 67)
This is a fine "action" shot with a great deal of emotion when considering the eyes and the wings. two elements make this a stunning capture. &nbsp Posted: 05/10/2021 13:21:12
---
---
---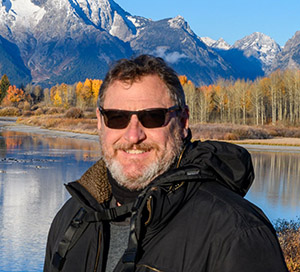 Randy Dykstra
Interesting shots and location. I have a couple other friends who made that trip but I don't recall that it was in winter. Have you tried to isolate the eagle and process just it. The reflected light (looks midday) is really overwhelming the image. Perhaps two layers, one for background the other for the subject then a final blend. I've done some work with some Texas Falconers and its an interesting skill. I didn't realize but typically a bird is only held for a year, two max and then released and a new one is caught. &nbsp Posted: 05/10/2021 13:26:57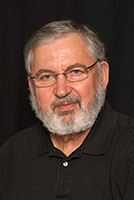 Isaac Vaisman M.D.
Randy, yes it was march. That day the temperatures were friendly, (only 20 degrees centigrade bellow zero). the rest of the time and in other areas reached 40 bellow.
Now as far as of using two separate layers would work, I will have to give it a try. Did not do it for the image shown. Thanks for the tip. The Kazakh's keep the eagle for life. &nbsp Posted: 05/10/2021 13:48:40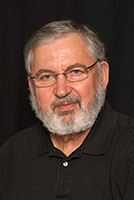 Isaac Vaisman M.D.
---
---
---
Please log in to post a comment