Michele Borgarelli
---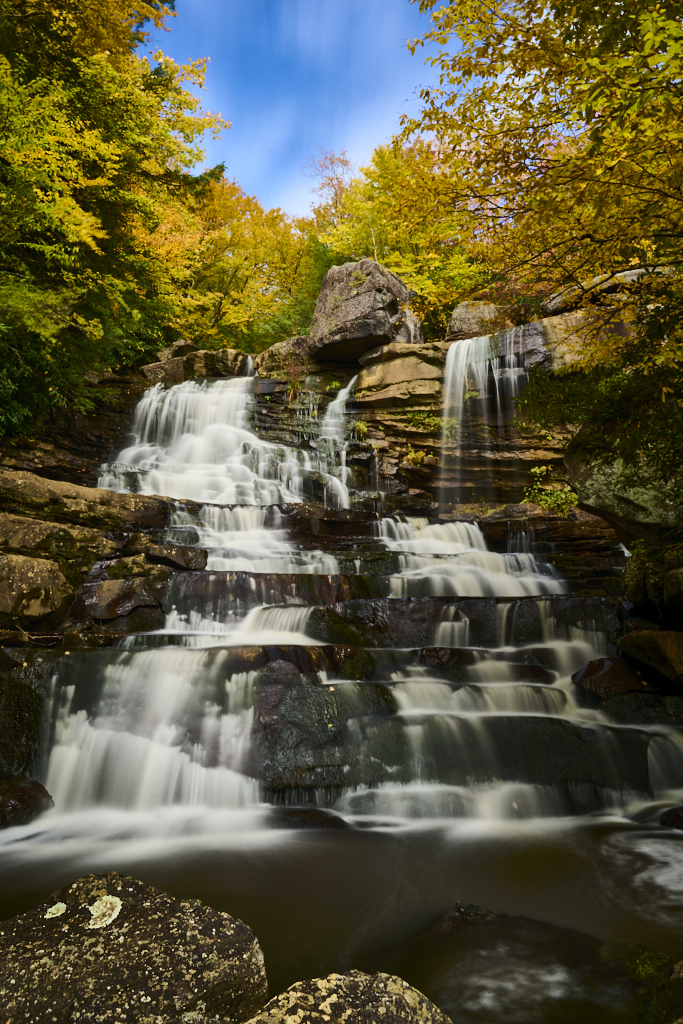 May 2023 - Pendleton lower waterfalls, West Virginia
Original
About the Image(s)
Background: The Pendleton waterfall are some of the most beautiful waterfalls in West Virginia. However, they require some hiking to get there so they are not photographed as often as others in the state. The waterfall can be reached by following the trail starting from the back of Pendleton Lake in Blackwater State Park. After about 0.3 miles you need to leave the main trail and the fun starts. To me this has been one of the most challenges waterfalls to reach. You need to go down along a very steep barely traced trace to the first waterfall, then things are getting even worse to get to the lower one. I did few steps on my butt to get there and I think this is not a place you can get if it has rained just few hours before. Saying that this is also one of the waterfalls I loved more. I have been there by myself for a couple of hours and just enjoyed the nature and had my "zen" moment. Too bad you must come back up through the same very steep trace.... (-:

Technical description: this photo is one of the series I have taken at these waterfalls in two consecutive days. I wanted to get one image with the fall colors, so I was hoping for some sunlight. My first day ok but was late in the afternoon and was cloudy. So I decided to go back there the day after when some sun was expected. I was there relatively early in the morning and was lucky to get some clouds and the sun on the back. The images were taken with my camera on the tripod placed in the water after being sure it was stable, I attached the camera. I used a polarizer filter to emphasize the fall colors of the tree and removing unwanted reflections or bright spot in the water and a 10 stop ND filter as I wanted to get some smooth water effect.
Nikon Z-7ii, Nikkor Z 24-120mm f/4 at 24 mm, f/22, 20 sec, ISO 64

Post processing: the post processing for this image was limited to some cropping, increasing contrast, shadows, black and clarity. I have also added some selective adjustment to the water to decrease saturation.
---
11 comments posted
---
---
---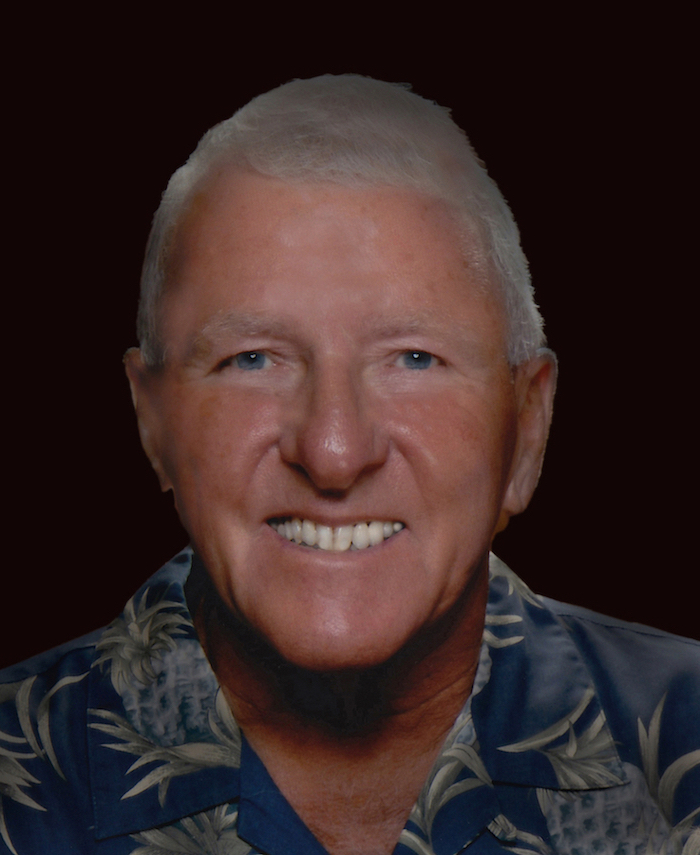 Tom Buckard
Michele, this is a beautiful intricate waterfall scene. Certainly worth the trouble of getting there. What we do to get the shot!!! I like the way you brought the forward boulder's and the strata of rock in the falls area alive. To me the sky is pointing you directly at the falls. The sharpness in critical areas is right on. Well done. &nbsp Posted: 05/01/2023 18:42:04
Michele Borgarelli
Thank you Tom. Happy you like the image and appreciate your kind words

best wishes

Michele &nbsp Posted: 05/09/2023 07:00:53
---
---
---
Ted Newman
Very attractive image. I particularly appreciate the exposure/ lighting and the shutter speed choice. &nbsp Posted: 05/08/2023 16:29:59
Michele Borgarelli
Thank you Ted, much appreciated your feedback and nice comment.

best wishes

Michele &nbsp Posted: 05/09/2023 07:01:38
---
---
---
Mike Patterson
Perfect job of processing. You cropped just the right amount. I especially like how the post-processing work was enough to enhance the image without making it look unnatural. &nbsp Posted: 05/09/2023 08:08:33
Michele Borgarelli
Thank you Mike for your feedback. Much appreciated.

best

Michele &nbsp Posted: 05/09/2023 10:08:39
Michele Borgarelli
Thank you Mike for your feedback. Much appreciated.

best

Michele &nbsp Posted: 05/09/2023 10:09:03
---
---
---
Theresa Rice
Lovely waterfall image! The autumn colors are great and the way the movement of the water shows is interesting.

Also, congratulations on being featured in the showcase! &nbsp Posted: 05/10/2023 07:07:09
Michele Borgarelli
Thank you Theresa!

best

Michele &nbsp Posted: 05/10/2023 07:33:30
---
---
---
John Zhu
It's a great photo. It looks good to me except I like less yellow tone and a bit more blue. &nbsp Posted: 05/13/2023 10:55:01
Michele Borgarelli
Thank you John, I guess is a question of personal taste the one on color. I have tried to keep the scene with the fall colors as I recall them. Also, I think the color cast can also depend on the monitor we look the images.

Best wishes

Michele &nbsp Posted: 05/14/2023 04:27:08
---
---
---
Please log in to post a comment