San Yuan
---
November 2021 - First Light on the Dunes
Original
About the Image(s)
This image was captured last week when I passed by Death Valley NP on the way home from a road trip that took us through L.A, Tucson, Vegas then back home to the San Francisco Bay Area. The usual morning photographers were gathering along the bluff facing the famous Zabriskie Point right before sunrise. Of course, I was there as well hoping to get an image that would differentiate the many images that I had captured at the same locale many times in the past. The sky was bald and nothing dramatic happened as the first light struck the peak of the Manny's peak. As I looked behind me, I saw the sunlight was just kissing the ridge top. I changed the lens to 500mm focal length and shot away. After I processed the image, I thought that I needed a size reference for the dunes. I took another image of a hiker hiking in the nearby hillside and combined the two. What are your thoughts, should I have placed the hiker there? Did the person look believable? If not, what would you suggest that I do to process the person further?

I have included the original image and then the final processed version.
---
This round's discussion is now closed!
6 comments posted
---
---
---
Pierre Williot
I was in this same location a few years ago, in the early morning hours. Fantastic site! When I was there, there were many photographers, mainly standing in the "lookout" area. There were some "tourists" walking in the scene and I found it annoying..... maybe I should have embraced it instead!
Your montage looks fairly real. You were wise to put the hiker on that side of the dune - in this location, there are no significant issues with the shadow created by him.
Great final result (even if you cheated a bit!). &nbsp Posted: 11/09/2021 16:53:54
---
---
---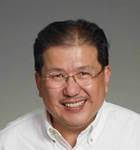 Frans Gunterus
San, to me, this is one of the best in class. I really appreciate how you explore the rim light as your subject. You make this image 'more a life' by adding the hiker.
I suggest you move the hiker a bit forward. Closer to the bright part of the hill. Bright him up a bit with yellowish sun light radiant to make him look more obvious. I normally use eye dropper tool to copy the color and lightly apply using brush.
I partially increase the contrast just to the bright part of the image by using luminosity mask. It might look a bit over saturated in this example. &nbsp
Posted: 11/27/2021 04:28:02
San Yuan
Thank you, Frans and Kathryn for your comments. I agree with Frans' adjustment of the hiker's location. The reason that I did not move the hiker into the light is that I am not very good at creating a believable shadow of the hiker. I made the shadow when the hiker is in the shade, and his shadow is much easier to create. &nbsp Posted: 11/28/2021 21:03:04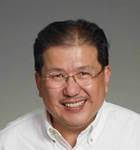 Frans Gunterus
Hi San, I love your genuine response. You must be an honest photographer I have ever know. Hehehe LOL. &nbsp Posted: 11/28/2021 22:09:48
---
---
---
Kathryn Engle
I'm so last minute this month. I love the light on the bluffs and you got it at the perfect moment to get the rim light and shadows. I do like the hiker in a bit as Frans put him. This is such a gorgeous shot! &nbsp Posted: 11/28/2021 16:35:26
San Yuan
Thanks, Kathryn. See my comment to Frans. &nbsp Posted: 11/28/2021 21:03:33
---
---
---