Lamar Nix
---
October 2021 - Huspah Marshes
About the Image(s)
Some mornings the air is clear and still, and the light has a special quality. Photographers learn that these conditions can support some of the best images. The challenge is then to assemble a landscape that takes advantage of those extant conditions. Some days the wading birds and gulls will be present; other days not. In this case I noted the extraordinary reflections on the water, and shot this scene to emphasize the clouds' reflections.
Shooting conditions: Iso 200, f/11, 1/40 sec..
---
4 comments posted
---
---
---
Pierre Williot
First, I would like to thank you for hosting PSA 70 Digital over the last few years. I learned a lot through your guidance.
Very serene idyllic scenery. Nice mirror image - simple and sharp. Nicely done.
I am always amazed that the same photographic location could offer so many variations depending on the day, hour, sun location, etc.... As you know, I love morning twilights and early sunrises. Well... Up to now, every experiences from the exact same location were different! &nbsp Posted: 10/14/2021 08:12:42
---
---
---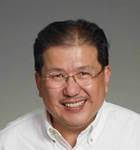 Frans Gunterus
Hi Lamar, I think you have done it perfectly. My first impression the reflection was done in PS. But when I observed it carefully. I know it's all original. I think you did minimum re-touch because of you have done excellent shot and the nature was in your favor. &nbsp Posted: 10/15/2021 21:39:22
---
---
---
San Yuan
Hi, Lamar: I would too express my sincere gratitude for all your hard work and time shepherding and hosting PSA 70 Digital. Job well done!
Like a signature, your images always have the rhythm, form and texture that capture the essence of the place and time. In this particular image, I am more interested in the reflections of the clouds and the grass patches. I have taken the liberty of changing the image to B/W and cropped the top. Thoughts? &nbsp
Posted: 10/16/2021 18:44:14
---
---
---
Kathryn Engle
I concur with the rest and want to thank you for leading this group. It is a great group and you did so much to keep it going and hosting it. Thanks.
As for the photo, it is beautiful. I love the reflection of the clouds in the still water and the the marsh grass peeping up through the water's surface. A very calming photo to look at. &nbsp Posted: 10/17/2021 14:46:34
---
---
---
Please log in to post a comment