Mervyn Hurwitz
---
October 2021 - Mud Creek Falls
About the Image(s)
Taken in Sky Valley, Georgia in the Scaly Mountains. Was overcast so I was able to use a slow shutter speed without using a neutral density filter.

Sony A7 16mm. ISO 100. f22, 1.7 secs on a tripod.
---
5 comments posted
---
---
---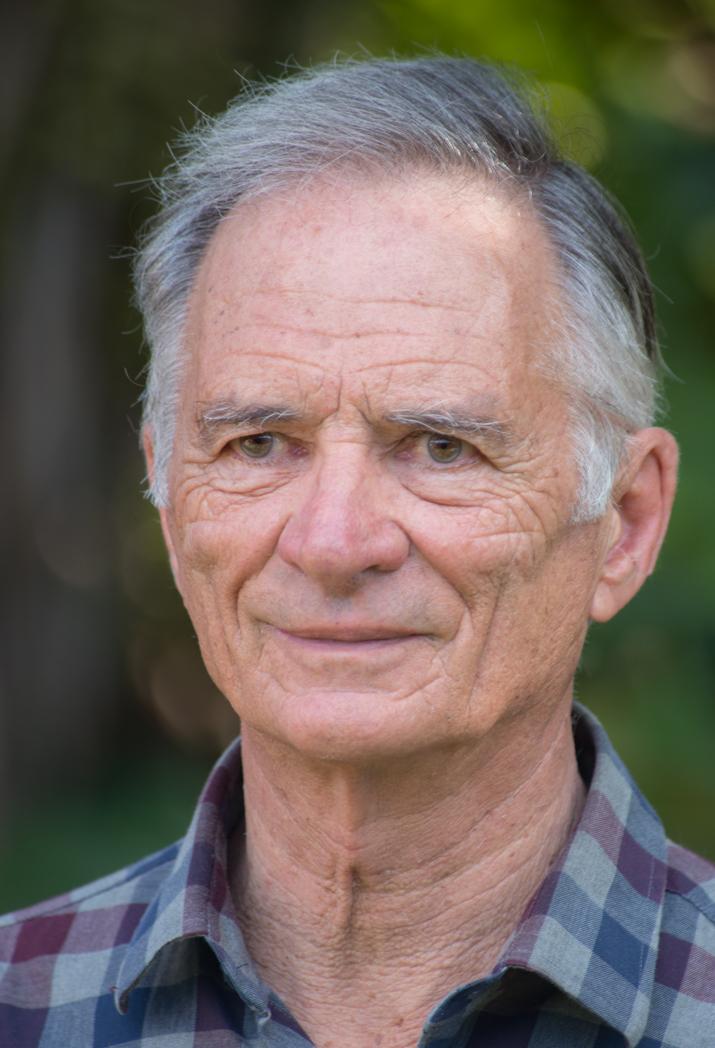 Geoff Wiggins
Great shot Mervyn. 1.7 secs seemed a good choice makes the best of the falls. Beautifully sharp throughout. The overcast sky has added to the shot. &nbsp Posted: 10/10/2021 09:42:10
---
---
---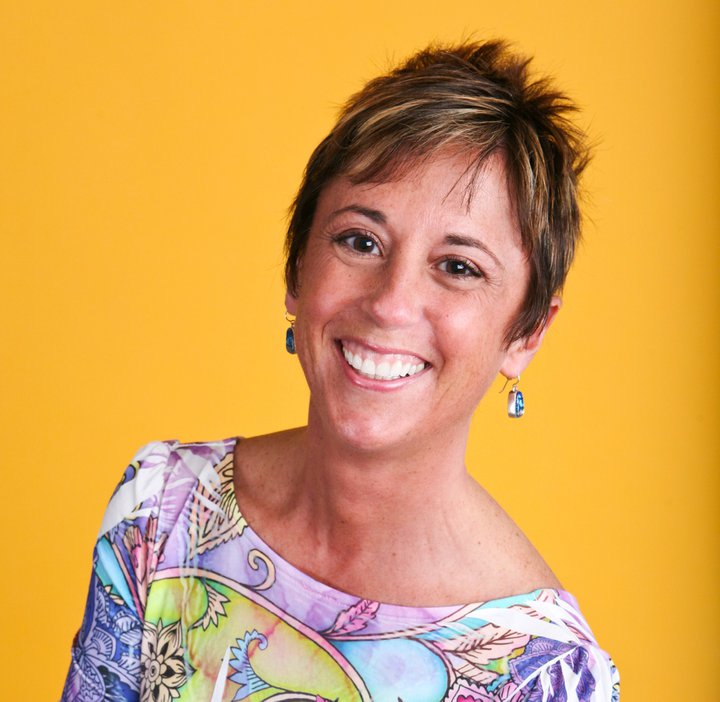 Brenda Fishbaugh
Meryvn, what a beautiful perspective. It seemed a bit too tilted at first, but it creates a wonderful diagonal and a fresh look at waterfalls. Thirty seconds in, I decided its my favorite photo by you!
My only suggestion--
If you aren't going to enter it in PSA Nature, you might add a couple of touches of yellow *light* to add interest and "warm it up" a tad.
In Lightroom, I picked the brush, and then went all the way to the bottom and choose "Luminance" and yellow to the far right. Then brushed a couple of moss spots to lighten them up. I repeated this with a new green luminance brush to the right and painted a bit of the greenery on the right side. I went a bit overboard, so you could see the comparison. It works in PS also, just make a layer of "soft light" blending mode with a very soft brush and low opacity.
Love this capture! &nbsp
Posted: 10/10/2021 16:02:45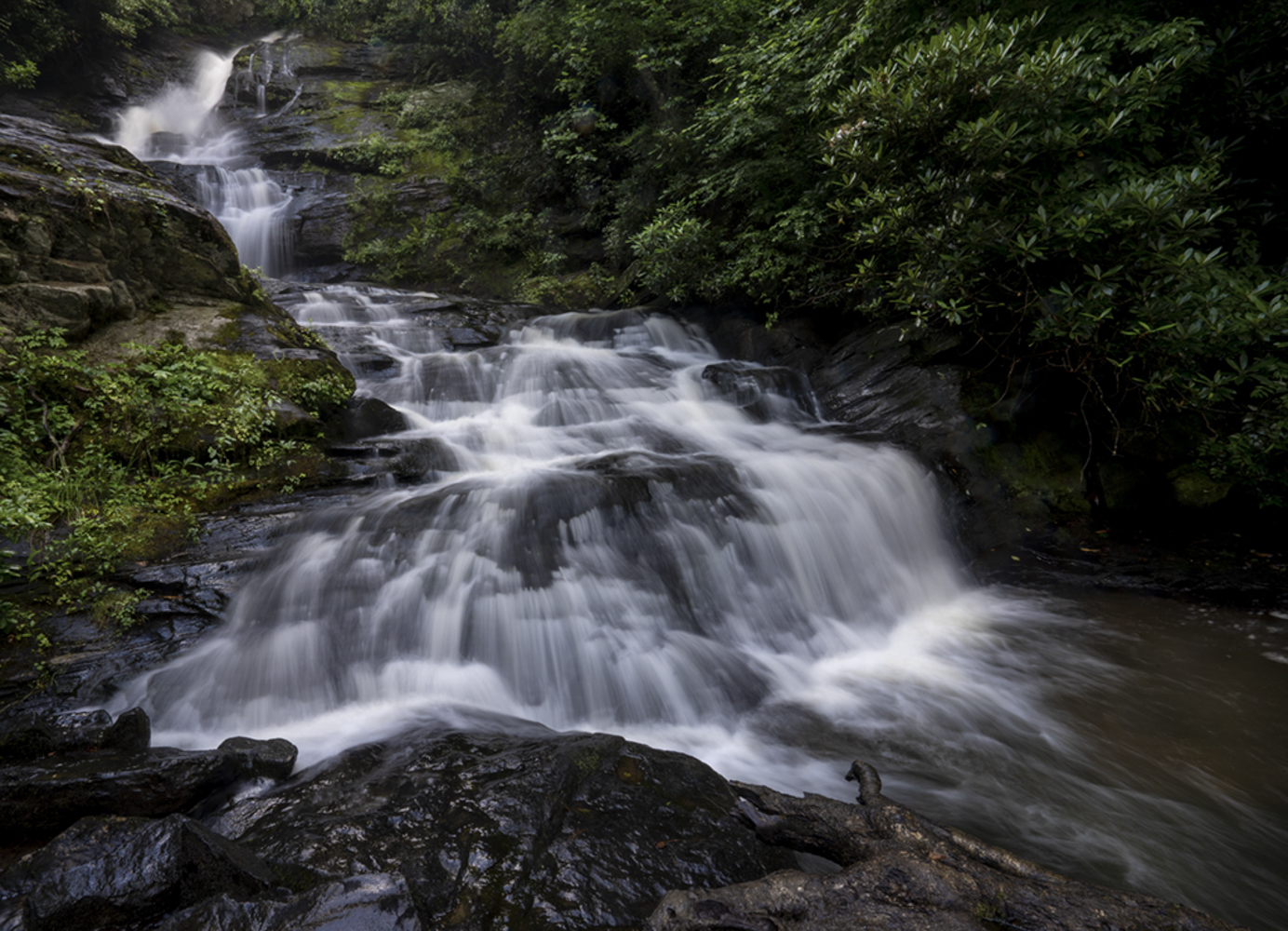 ---
---
---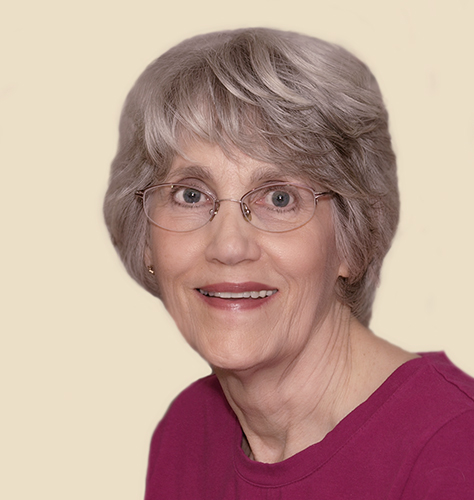 Candy Childrey
Beautiful falls, Mervyn. You selected the perfect place to stand, and the shutter speed and f stop seem perfect. You were fortunate that it was an overcast day with no harsh light. I like Brenda's idea to brighten the greens in the image. One thing that I would suggest is to soften the edges of the rocks in the foreground with a blur layer. &nbsp Posted: 10/11/2021 14:39:23
---
---
---
Pierre Williot
Hi Mervyn,
Very nice capture. Nice silky water and lines.
One of the issues using long exposure to get the silky water is that the wind could move the leaves in the surrounding bushes.
One of the suggestions to remedy this problem (suggested to me in a different group) is to take 2 images: one with long exposure and a second one with a short exposure. The 2 images can be moved to PhotoShop keeping the smooth water from one image and the non-moving leaves from the second image. &nbsp Posted: 10/13/2021 16:30:40
Mervyn Hurwitz
Good suggestion, Pierre. Its a matter of remembering next time! &nbsp Posted: 10/15/2021 09:35:07
---
---
---
Please log in to post a comment