Barry Rothstein
---
November 2021 - Ridley
About the Image(s)
This is Ridley. Every weekday from around 4pm to 6pm an informal group of dog owners and dogs arrive at a small triangular grassy spot in Carroll Park in Long Beach, California, approximately 1/3 mile from my house. On a typical day you'll find at least 8 and in the upwards of 15-20 dogs and a similar number of humans socializing there. It's been a great support group, especially during Covid. Most of the dogs are off leash. I often bring my Fuji W3 there and photograph them.

This image was saved as a cross-view pair in StereoPhoto Maker and worked in Photoshop to turn it into a phantogram. Having made thousands of phantograms over the past 17 years, generally using frame sides for processing them, I've gotten good at taking point-and-shoot shots with my Fuji W3 and approximating how corners of a rectangle surrounding the subject would line up. I pull guide lines into place for the right eye image and then cross-view to approximate the left eye guidelines. Then I zoom in to 200% and cross-view the left and right eye images to precisely match up blades of grass and form the rectangles for phantogram processing.

---
5 comments posted
---
---
---
David Allen
Animals always make good phantograms. I know how hard it is to make the base of the phantogram without a frame or points on the ground. &nbsp Posted: 11/09/2021 18:54:29
---
---
---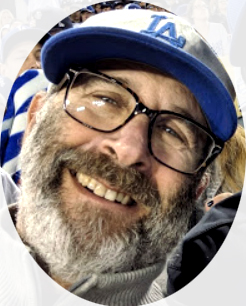 Barry Rothstein
Yes, they do.
The frame sides are mirrored trapezoids. I've done so many of these that I can knock one out from a point-and-shoot Fuji W3 shot in 5-10 minutes.
I just uploaded an image of how the guide lines would look for this image. This is a right-left image. I lay out guidelines for the right on image (the one on the left), and then cross-eye view and pull guide lines to approximately match for the left eye image (the one on the right). Then I duplicate the image, lay them side by side, and zoom in to 200% to match up blades of grass in the corners.
They're a lot of fun, and the dog owners love seeing their dogs in 3D. &nbsp
Posted: 11/09/2021 19:47:07
---
---
---
Brian Davis
A good stereo shot of the animal and it will most probably be something different to show the owners. Taking images that can be saved by the owners for their own personal history is an important aspect of photography &nbsp Posted: 11/10/2021 14:05:58
---
---
---
Betty Drinkut
I always enjoy your phantograms, this is no exception! &nbsp Posted: 11/15/2021 09:23:35
---
---
---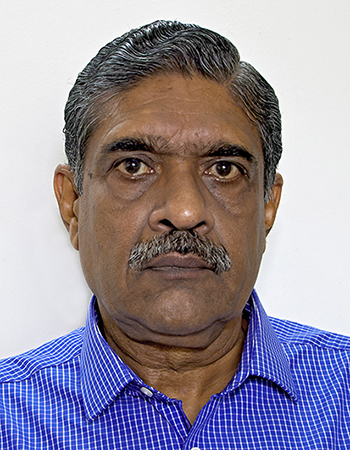 Dr V G Mohanan Nair
---
---
---
Please log in to post a comment