Frank St-Pierre
---
August 2022 - Jumper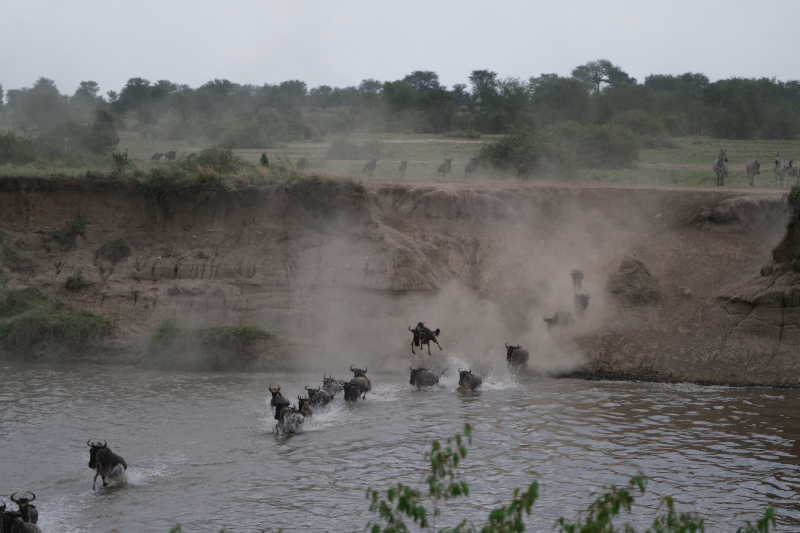 Original
About the Image(s)
This photo is another in the series of migratory river crossing along the Mara river (Serengeti/Tanzania). Some
sections of the Mara river have high banks, so sometimes there's a jumper. With this shot, the subject is that jumper,
and his wild jump helps tell the story of how animals behave with levels of panic and terror while crossing. The
aesthetic I like in this shot are the contrasting elements: dusty trail/splashing water and rugged red river bank with
flat water. There were branches in foreground (see original), which were there in every darned shot because our jeep was
blocked in by other jeeps. But even if not blocked, a short duration of a crossing like this one wouldn't warrant
driving around for a better spot, although we've seen a crossing that lasted almost an hour, and our guide said he saw
one mega-herd that lasted from breakfast until dusk.

It was a bit overcast and my settings weren't optimal for freezing the jumper and a deep DOF, and had the jumper alerted
me of his intention maybe I could have zoomed in on him for this shot;)

Shot hand-held with Fuji Xt-3 and 50-140 f2.8 (+ 1.4x) at 70mm (35mm equiv=105mm), f/4, 1/800, using iso 160. Cropped to
keep the line of animals from edge to edge and from river bank to midstream. Boosted the red and dusty highlights,
lifted mids, sharpened and removed the offending branches.

The water's edge doesn't look horizontal because the river bank is not straight, and I'm wondering if that appears as a
flaw: should I apply some more transforms to get that waterline (along with the horizontal line midway up the river
bank) to be perfectly horizontal?
---
4 comments posted
---
---
---
Bud Ralston
Frank:
You are getting me really excited now. I should be in Mara in a week. You're right; the technical aspects could be better, but the image reflects the absolute panic of the scene and the animals' frantic lungeing into the river. The only quibble I have is with your title. I would have chosen "Airborne." (Sorry - my military background coming out.) That was a nice catch. Your cropping did a great job creating a bottom left to upper right diagonal. line. &nbsp Posted: 08/05/2022 11:24:37
---
---
---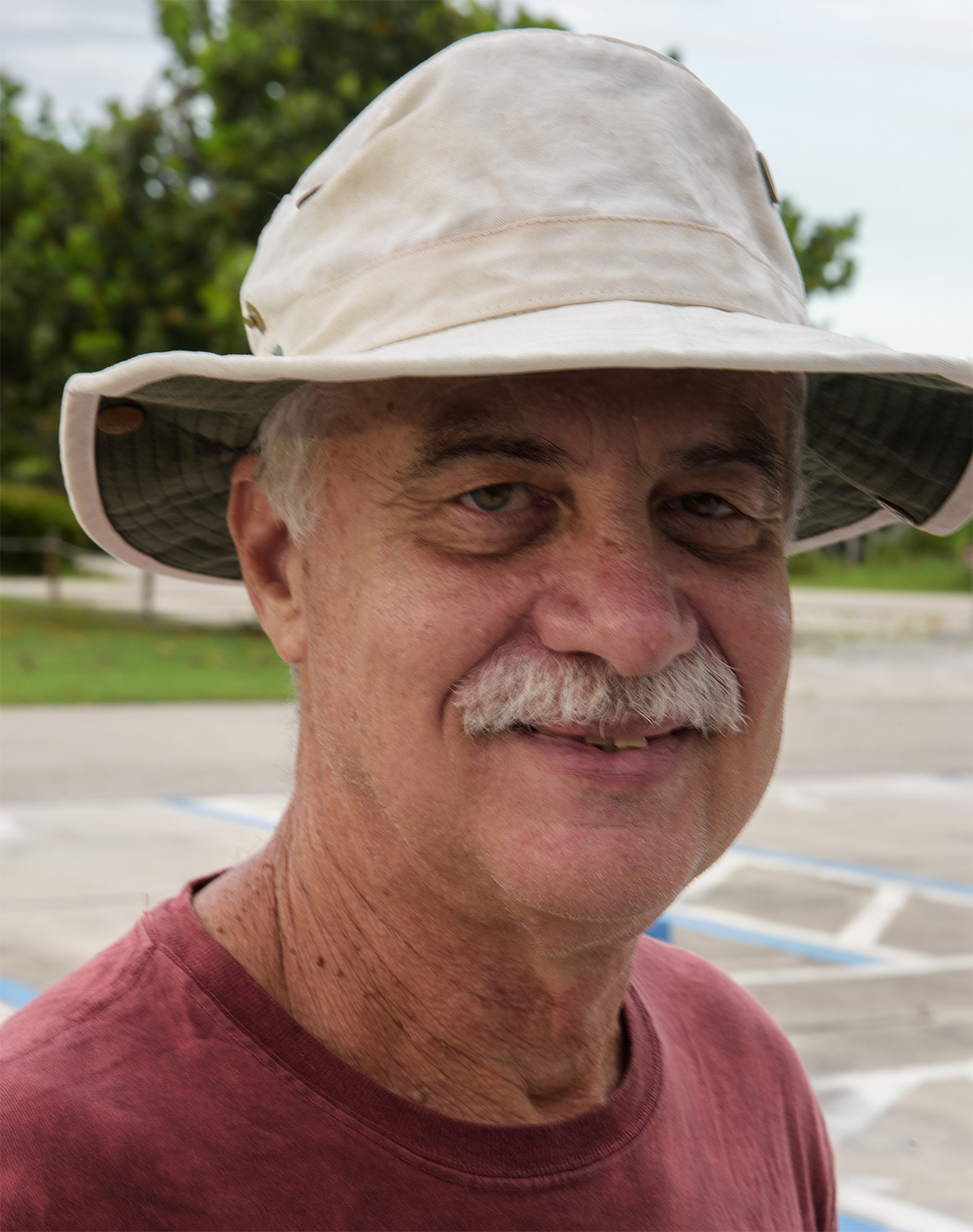 Larry Treadwell
In many ways I like this better than last month's entry. The antics of the leaper make this unique. The leading and framing line of the herd set this off quite well. I also like the manner in which the leaper seem to be emerging from the cloud of dust. I have never seen a shot like this and it adds to the originality of the image, something I always look for. My only suggestions, wish, is that the leaper was sharper. You might try running this through Topaz Sharpen. It might take some playing around as you do not want to sharpen the dust. All in all, a nice capture. &nbsp Posted: 08/07/2022 13:48:49
---
---
---
Richard Matheny
If I were to ever have the chance to capture an image like this one, my camera would be on burst mode first and capture all I could. I understand the comments about the lack of sharpness but in my humble opinion the story of a flying Wildebeest is where it is at. Dust clouds, splashing water, a frantic heard of animals and throw in a jumper and you have a great story. &nbsp Posted: 08/10/2022 09:18:29
---
---
---
Michael Weatherford
This is an awesome shot! It perfectly captures the mad rush of the animals crossing the river. And the one suspended in mid-air - amazing. The story here is so strong that making a few minor improvements won't matter. Good as is!! &nbsp Posted: 08/10/2022 11:05:48
---
---
---
Please log in to post a comment