Bud Ralston
---
June 2022 - Soaring Eagle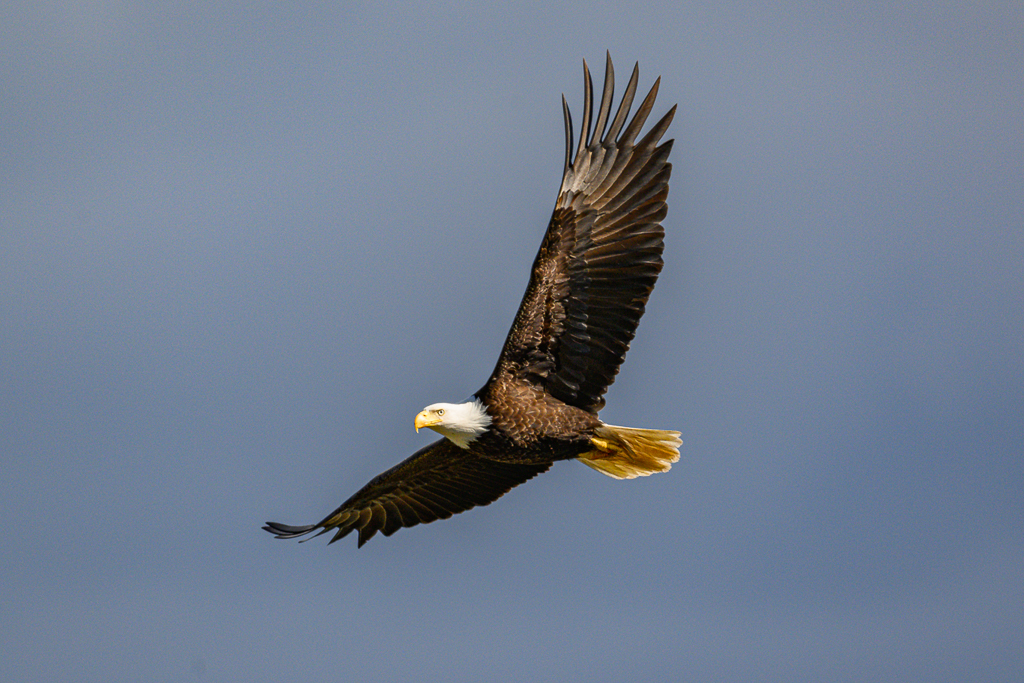 Original
About the Image(s)
Mature bald eagle (Haliaeetus leucocephalus) soaring above the Hood Canal in Puget Sound, Washington in the Pacific Northwest.



I took several thousand photos over six days to justify the rental of the 800mm lens. I developed a standard preset in LRC and applied it initially to all photos as a starting point for post-processing.


The Preset consisted of slight adjustments to highlights, shadows, whites, blacks texture, clarity, and dehaze sliders, along with a very slight adjustment to the HSL luminance yellow slider. I used the LRC sharpening slider after learning to control it using the option key. Finally, the preset used lens corrections for chromatic aberrations and profile corrections. The Transform section was used to enlarge the image in the frame. All final photos were run through Topaz DeNoise Ai.

The day I took this shot was a rare clear one in the Pacific Northwest as you can see in the original. I'm not a big fan of artificial skies but since Adobe went to the trouble of putting this feature in Photoshop, I thought I would try it out.


---
5 comments posted
---
---
---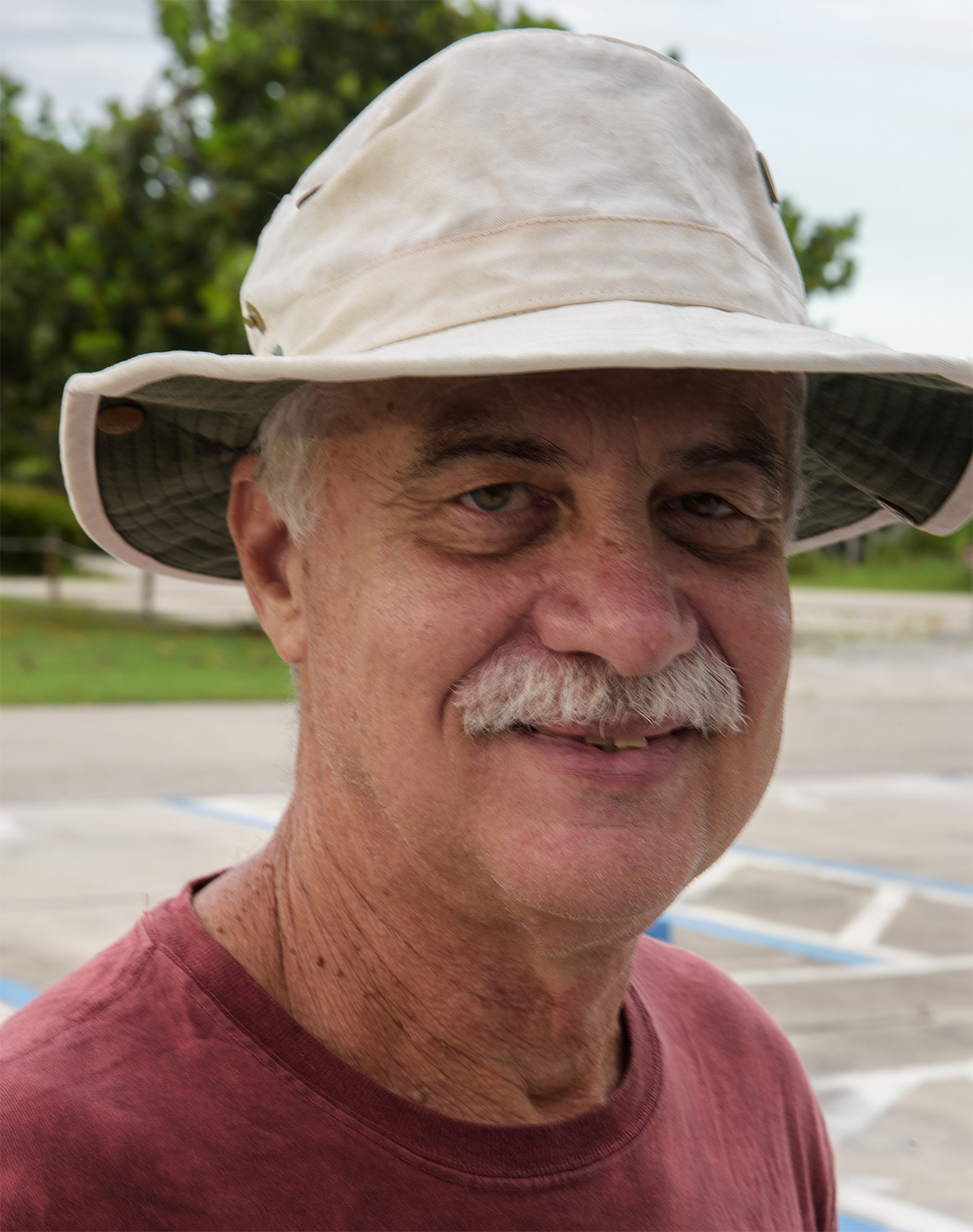 Larry Treadwell
Hope you enjoyed your rental time with the 800mm lens. I went that route several years ago, just to get it out of my system, but I decided if it came to making a purchase I'd settle for the 600mm instead. I will assume you used this on a tripod. I'd be interested in hearing your thoughts on using the lens.

If you original is uncropped then you did quite well in framing and capturing a sharp eagle image. I do hope you were able to get some shots of the banking and turning toward your lens.

I shot a lot of eagles here in Florida (we have over 600 registered active nests in the state) and I hate shooting them on bright days. Getting the bald head without burning the whites is quite difficult. It looks like you have enough detail so you might try using an adjustment brush to bring down those highlights just a bit more. You might also try adding a bit of yellow to the beak. I do like the feather detail that the 800 provided for you.

Your sky replacement worked pretty well and there seems to be no tell tale color fringes showing between the feathers. Personally I prefer the blue sky because the bird is strongly lit by bright sunlight. The dense cloud cover in the sky you choose would indicate softer light and thus the bird should not be so bright--especially the head area. I feel you may have been better served using one of the blue skies with a scattering of white clouds----then the brightness of the clouds and the eagle would be a better match.

In the end, you still have a great full frame image of an eagle in flight from your adventure with the 800m lens. I'm sure yu have stories to tell. &nbsp Posted: 06/02/2022 13:08:45
---
---
---
Richard Matheny
I have never had my hands on an 800mm lens. I would love to give one a try but also do not want to tempt myself with something that I know is out of my price range. Now tot he Eagle. Beautiful image for sure. Great detail on the bird and really nice exposure on that white head, That's not an easy thing to do. I can understand why you changed the sky. I have never done the sky change thing and usually go with what I got . Knowing the weather you guys get out there this probably is and appropriate selection. Here on the east coast I would have chosen a blue sky with some nice white fluffy clouds strategically placed. It is a great image and I really like it.
&nbsp Posted: 06/03/2022 18:06:07
---
---
---
Michael Weatherford
Nice eagle shot. Good detail and yes I agree there could be more feather detail on the eagle's neck. I assume you were using the Z9 with then new 800mm S lens. Don't know your camera settings but looks as if you got everything right. Thanks for posting. &nbsp Posted: 06/03/2022 20:34:13
---
---
---
Frank St-Pierre
Bud:
Very nice shot of a great specimen.

The modified sky adds more interest, and as mentioned, I agree there's too much sunlight on the bird for the cloudy background, and that choosing a less cloudy sky and placing a blue patch of sky behind the bird's head might have a better impact. &nbsp Posted: 06/11/2022 15:33:25
---
---
---
David Kepley
Bud,
Excellent shot of this eagle! Very sharp. The eye is dead on great! I have no objection to sky replacement, which you appear to have done quite skillfully. I agree with the others that a blue sky with some puffy white clouds wld have been a better choice. Like you I dream of an 800mm lens, but haven't even rented one. &nbsp Posted: 06/23/2022 14:06:34
---
---
---
Please log in to post a comment