Michael Weatherford
---
May 2022 - Dog Slaughter Falls
About the Image(s)
It was a tough two-mile hike in the rain down Dog Slaughter Creek in Daniel Boone National Forest (Eastern Kentucky) to reach Dog Slaughter Falls. I was a little disappointed when I saw it because a large tree trunk was wedged across the falls. I looked from several different perspectives but the tree trunk just looked too distracting to me. So I finally decided to work with instead of against it. I climbed to near the base of the falls and shot a close up from the side, hoping the tree trunk would serve as a big ass leading line. Did it work? I say "yes" because I worked hard to get that shot!
Nikon Z7ii; Nikkor Z 20mm f1.8 S lens; mounted on Platypod. 0.6 sec, f16, ISO160. Processed in Lightroom; light crop, slider adjustments to exposure,highlights and shadows, sharpened, used "Transform" to straighten perspective, Used adjustment brush to further lighten up the dark area behind the water. Finished in Luminar 4 to brighten the total image a bit and bring out more detail.
---
10 comments posted
---
---
---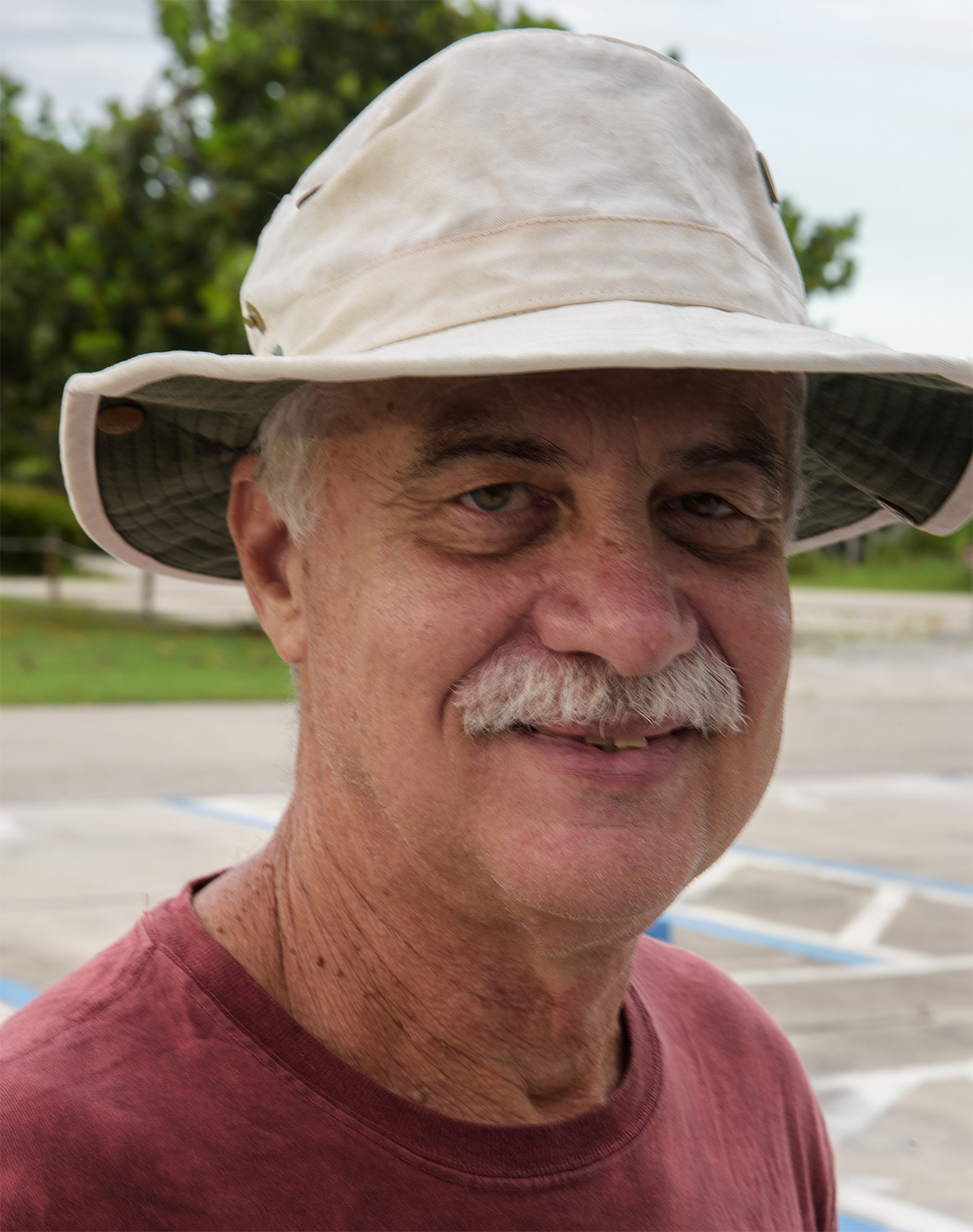 Larry Treadwell
Glad to see someone else hikes through inclement weather to get to remote site for photos. Well done!! I'm also glad to see someone else using the Platypod to get low angle images. Another well done! This however, does beg an question---did you bring your tripod or just carry the platypod?
Some times Mother Nature just throws obstacles in the path of intrepid photographers---you got the log. On a positive note--it will be there for years so you get the satisfaction other photographers will have to deal with it. :-)
I agree however, that is is just best to give in and work with it. I'm not sure I see it as a leading line as much as I see it as a frame. To that end may I suggest using the crop on the attachment I've provided. To my mind this does two things. The bright area in the upper left corner draws the eye away from the subject so by cropping from the left you emphasize the frame aspect of the log and eliminate most or the eye catching bright area as well.
Your treatment of the falls itself is really nicely done. The water has just enough detail to make it feel transparent and sort of mystical.
Did you use some sort of treatment when processing this image? To me this just feels sort of flat and lacks some contrast. I'm wondering if this is something you elected to do or if there is another reason for this appearance.
I still think the image is well worth the 4 mile stroll.
&nbsp
Posted: 05/09/2022 10:01:42
---
---
---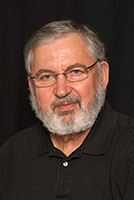 Dr. Isaac Vaisman

(Groups 4 & 58 & 59 & 72)
Michael, great image and I also like the way the tree trunk is framing the waterfall together with the rock wall, and Larry's crop. I respect photographers that go out of the way for a particular shot
I used one of the Topaz Adjust presets fro daylight (after the rain, I guess) &nbsp
Posted: 05/11/2022 09:21:28
---
---
---
Bud Ralston
Tough hike for a tough shot, Michael! I think I would probably have laid on my back with the camera pointing up the log at the waterfall so I could catch what was on top as it cascaded over the... (Hah)!

Love the waterfall. Silky tendrils of water snaking from the rocks to the pool! Very nice. &nbsp Posted: 05/12/2022 12:54:29
---
---
---
David Kepley
Michael,
Such are the travails of a nature photographer! nature throw a log at you!!

To me the biggest distractions in the scene are the somewhat flat light and the sky on the left. I like what Isaac dis to crop off most of that sky and to enliven the colors. &nbsp Posted: 05/13/2022 10:28:35
---
---
---
Richard Matheny
Michael the log does not bother me too much. You did a good job with the environment you were given. It may have been better without the log but absent the hike back to get the chain saw it is what it is. I am impressed with the 4-mile hike to get the image. I may have done it if the hike back to the car was downhill as well. I too think the image is a little flat. I think I would try using the selective masking tools in LR and placing the light and contrast where you needed it. The Long exposure on the waterfall is very food. It is a great photo non the less. Using F16 really helped this image. Good detail from front to back. &nbsp Posted: 05/16/2022 11:54:23
---
---
---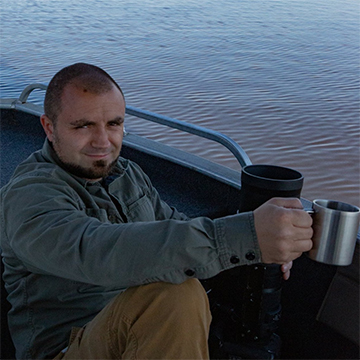 Jason Stewart
It may not be what you expected to find after your climb but you composed it well. For me this image almost has a painted look to it which i like. &nbsp Posted: 05/16/2022 14:01:26
---
---
---
Michael Weatherford
Thanks to all for the comments. I agree totally with the suggested crop and brightening up the image. I actually brightened it some from the original, but see now that it needed more. I didn't mention that a polarizing filter was attached to the lens (I don't have any ND filters) which darkened the image somewhat. Larry, no I did not carry my tripod. After seeing your image from last month, where you used a platypod, I finally got one - been looking at them for years. I have decided to use one instead of a tripod where much hiking is involved. If I can't set it on a boulder, log or strap it on something I'll just sit and enjoy the view. &nbsp Posted: 05/16/2022 14:30:11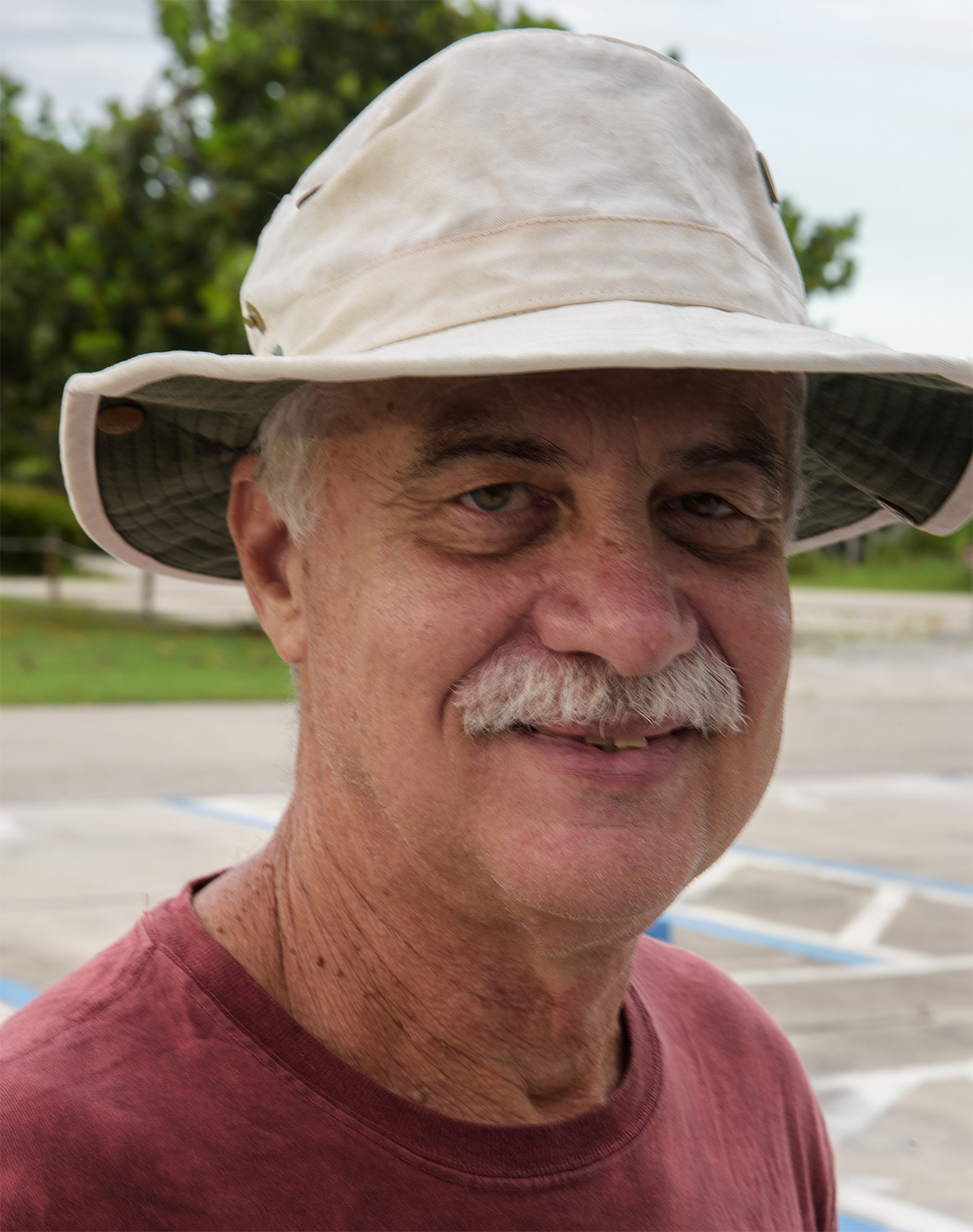 Larry Treadwell
Hope you enjoy the Platypod. I'll have to contact them for a commission. :-) &nbsp Posted: 05/16/2022 14:59:18
---
---
---
Frank St-Pierre
Michael: I actually think the log adds more than it detracts.
I agree with previous suggestions about a tighter crop and eliminating distracting upper left sky. And I think a BW treatment might better highlite the combination of your subjects (dark jagged log and smooth white water), while playing off the texture and contrast between them. Two very quick examples below: the first basic BW. &nbsp
Posted: 05/16/2022 16:54:22
Frank St-Pierre
---
---
---
Please log in to post a comment