Larry Treadwell
---
January 2022 - Lower Cascade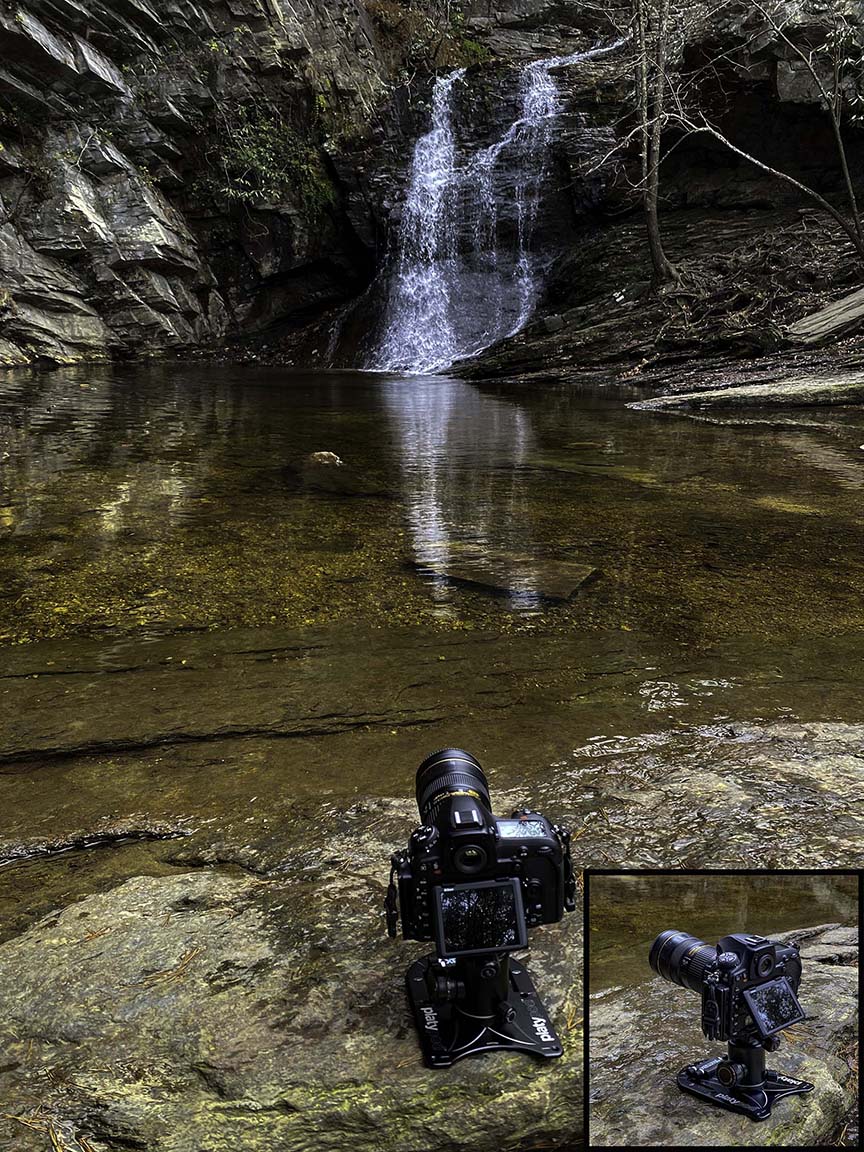 Original
About the Image(s)
Lower Cascade Hanging Rocks SP

Nikon D850, 24-70mm lens, ISO 100, F18, 1 second, with polarizer mounted on a Platypod

This was taken at Hanging Rocks State Park in North Carolina on Christmas Eve. The park is a 3 hour drive from my son's house so I could get to the park and back in a single day. The park has 4 waterfalls, well three, the fourth is pathetic. I chose this day because rain was predicted and I would have overcast skies and thus no direct light on the falls. Since I wanted to photograph all four with the overcast skies the time of day that I arrived at each falls would make little difference. Due to the time of year there was not a great deal of water on the falls, something I prefer because it allows some of the rock to show through the falling water. I took several shots to see which shutter speed would provide the look I wanted. The 1 second looked best. I also really liked the textures and rocks in the foreground water as to me they added greater interest than just having still water. To get the look of being "in the scene" I used my new Platypod instead of my tripod. The Platypod allows me to position the camera right at water level. This camera support is quite versatile and will even support my camera with a 600mm lens attached which is really handy when shooting shore birds. I provided a cell phone image showing the Platypod set up. The Platypod comes with either rubber feet or spikes for use on different types of ground and can be attached to a tree (post) or even a railing. You have to supply the ball head. If you want more information you may want look it up online. I leveled the scene using the water on the left. Where the falls hits the splash pool is closer to the camera position and thus appears to be lower. I also took this image with the camera in a horizontal position. That image is posted in Group 36.

---
7 comments posted
---
---
---
Bud Ralston
Hi Larry: Like the photo a lot because it captured both the creaminess of the waterfall with the 1-sec exposure and the reflection. I got a Platypod myself recently but haven't had a chance to use it because I've been doing mostly wildlife. I think you've demonstrated how versatile it will be for getting those types of low shots. &nbsp Posted: 01/04/2022 18:58:12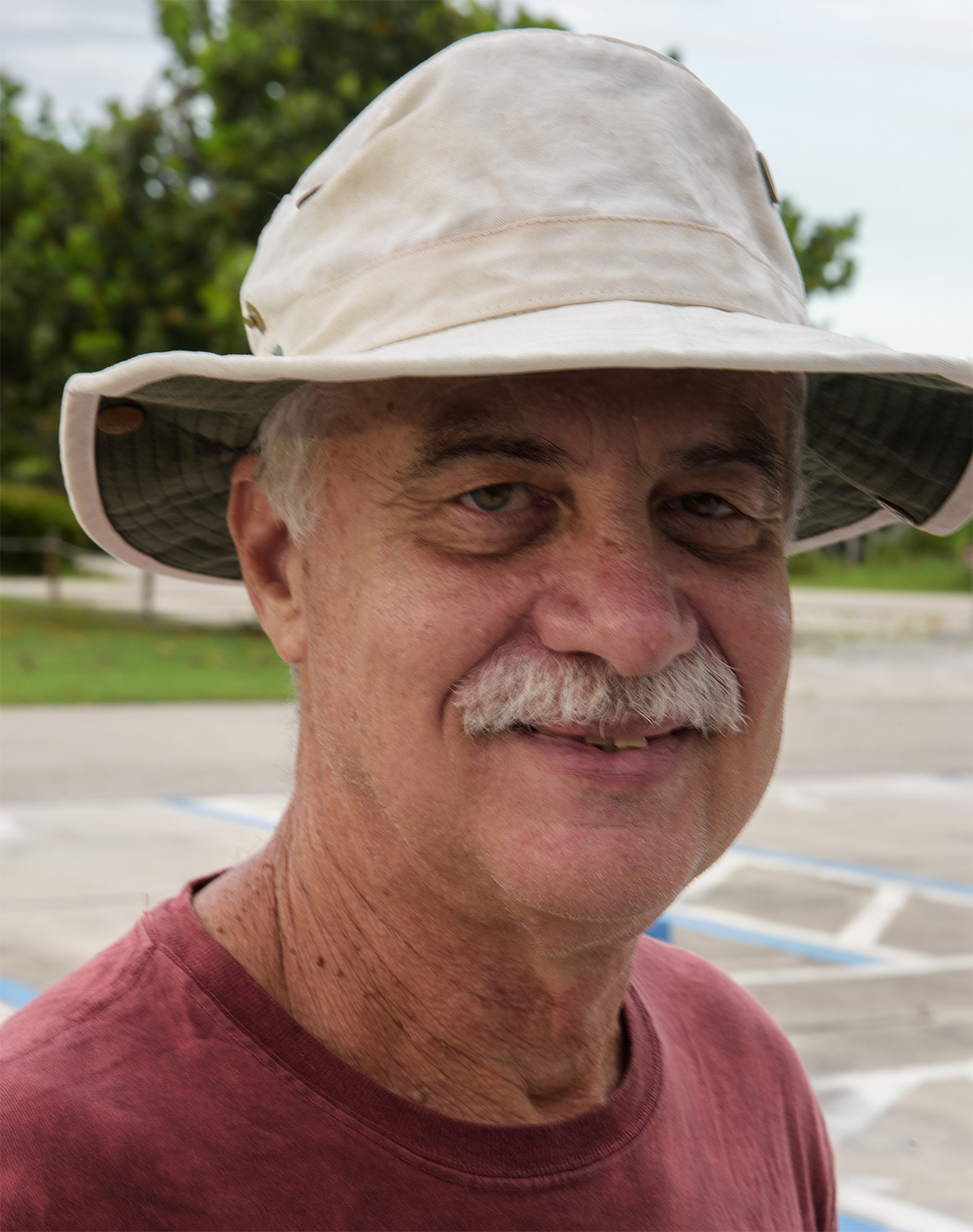 Larry Treadwell
Thanks Bud
I tried to get some open areas in the water to show off the ricks in the falls. This seems to be the best. Every falls is different.
I like the Platy pod. Getting low puts animals in a whole different spotlight. They look bigger and more massive plus you can get eye level with shore birds. &nbsp Posted: 01/14/2022 16:54:24
---
---
---
David Kepley
Larry, like you I have a real affinity for shooting moving water! Can't get enough of it. I think you got a nice balance between the silkiness of the flowing water and the texture of the rocks and falling water. You might consider burning down the left side of the phot. The rocky face's tonality competes with the flowing water. For some reason I am bothered by the position of the small rock in the water. It feel like it should not interrupt the reflection of the waterfall.

Last spring I also got a platypod. I used it for shooting spring wildflowers, which grow very close to the ground. It worked well. Thanks for the insigh of using them near water. &nbsp Posted: 01/12/2022 10:54:11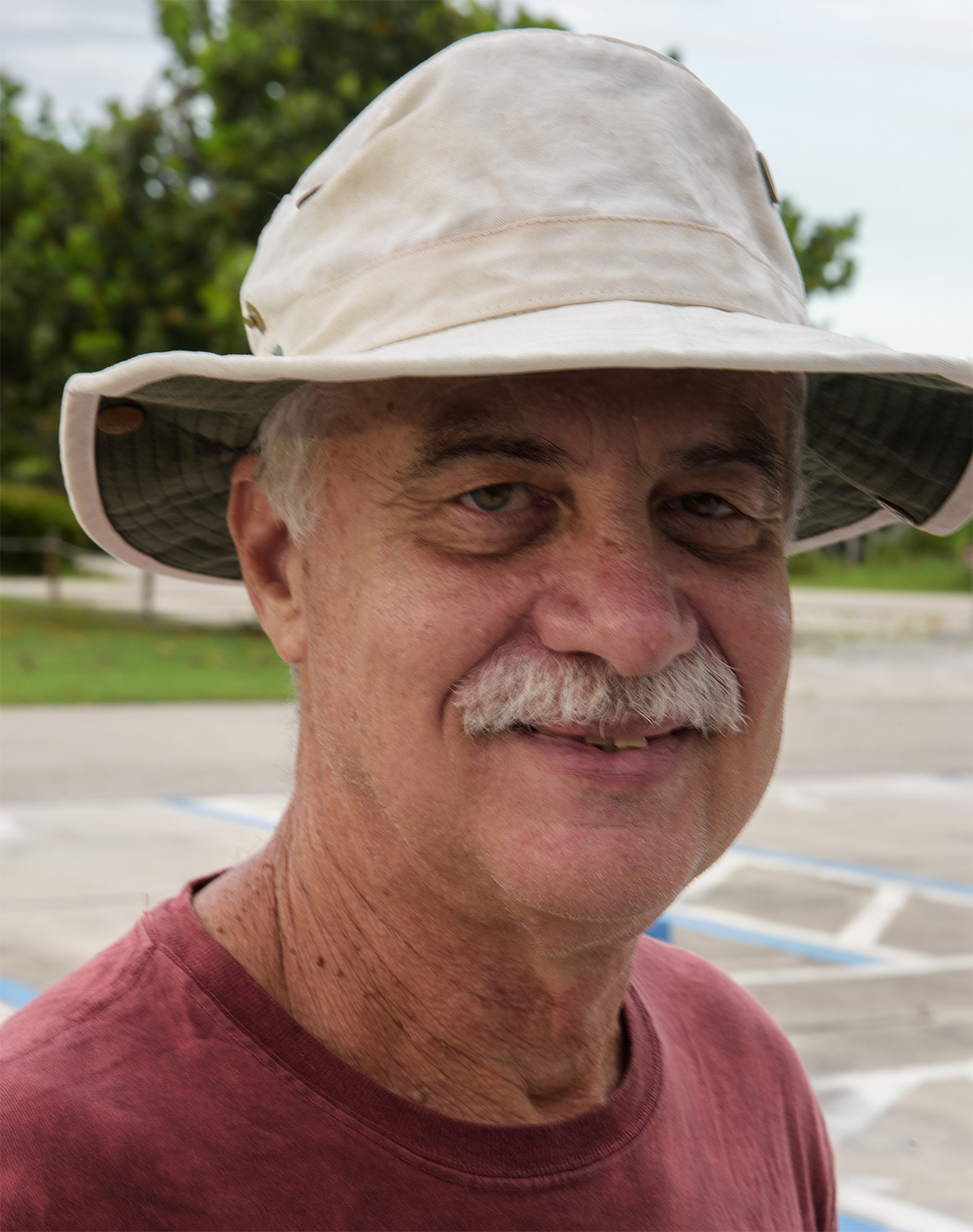 Larry Treadwell
I'll play with that light area again. I wanted it a litte bright help frame the black rocks of the fall. But I probably left it too bright. Thanks &nbsp Posted: 01/14/2022 16:57:45
---
---
---
Richard Matheny
Great photo Larry. The waterfalls looks just about right and the and the polarizer worked its wonder on the flat water too. I really like all the textures on the rock face. I am going to agree with David, I am not crazy with the rock sticking above the waters surface. It's location in the center of the waterfall reflection is a distraction to me. The Patypod works well. I have been thinking of picking one up for the beach scenes that I like to shoot but I would still have to get down lower than I like. Then would have to hire someone to come along to get me up on my feet again. &nbsp Posted: 01/12/2022 13:03:23
---
---
---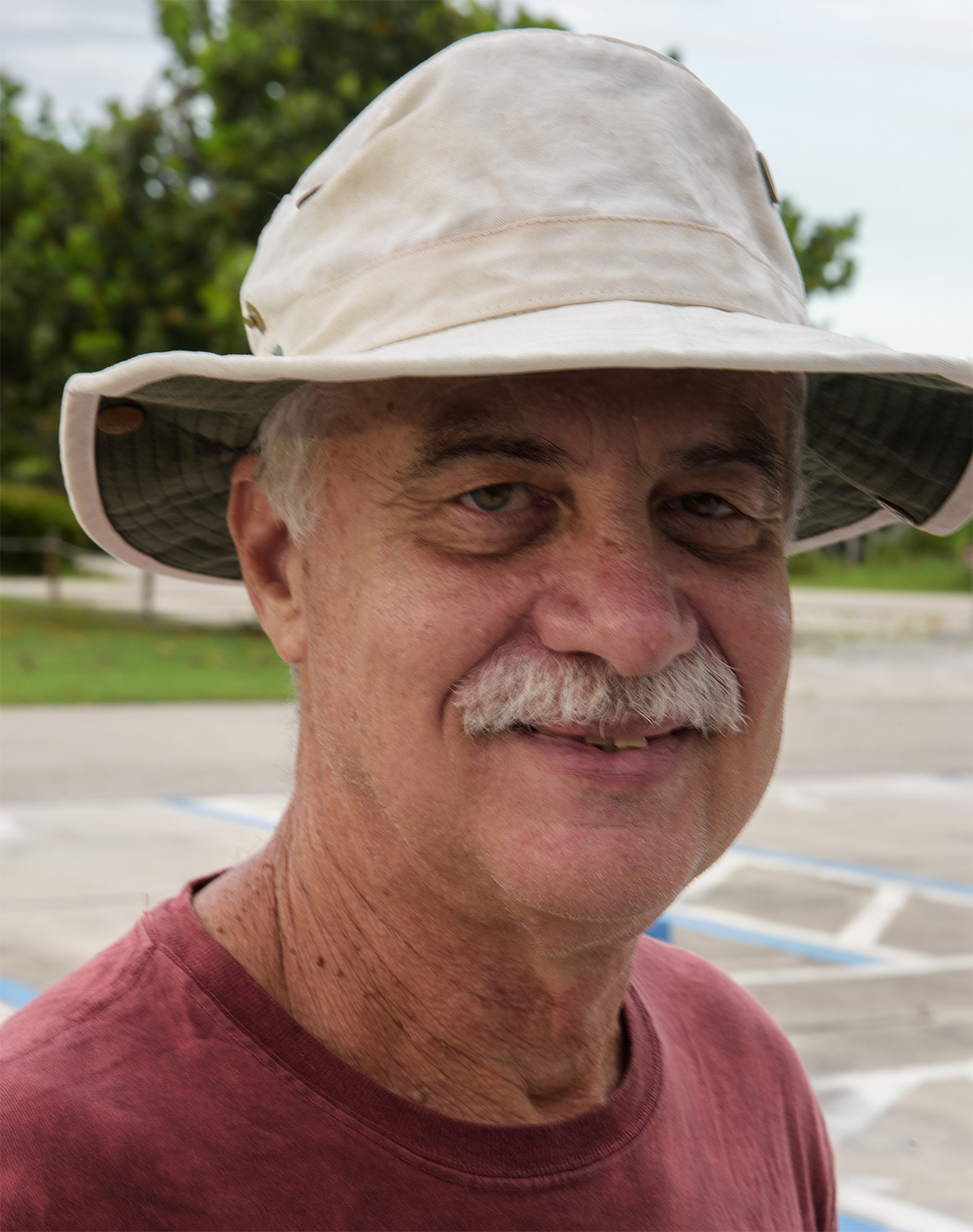 Larry Treadwell
Couldn't figure out what to do with the rock. Could get it out of the frame and it looked weird being a loner just off center. Maybe I should try to clone it out? &nbsp Posted: 01/14/2022 16:59:44
---
---
---
Michael Weatherford
Hi Larry, beautiful shot. The polarizer really brought out the clarity of the water in the stream. The falling water looks perfect to me, including the reflection in the water. The rock needs to go. &nbsp Posted: 01/15/2022 17:27:28
---
---
---
Please log in to post a comment