Richard Matheny
---
July 2021 - Black Bear
Original
About the Image(s)
Took this shot a couple of weeks ago up in the Alligator River National Refuge close to Nags Head North Carolina. Shot at almost noon and the light was terrible. Waiting in my car for a Bear to return to an area I had seen him in when this guy caught our eye lounging in the pine tree next to the road. As I said the lighting was bright and awful but you just don't pass up a shot of a Bear in a tree because of a little light problem. I thought I was going to be shooting into the dark undergrowth so forgot to reset my ISO but I think it worked out OK. This appears to be about a 2 year old bear and was aware that I was in the area but did not seem to be bothered much by my presence. I was on a well used dirt road where he had seen people before I am sure and he was way up in the tree so no worries for him, he was safe.I had my Nikon D500 on the tripod with a Nikon 500PF prime lens that was loaned to me with 1.4 converter attached shooting shooting at F8 and my ISO was 1250.
Post processing took a lot of work getting some contrast and color into the image. Lots of haze in the image to balance out.I moved some pine branches around to try and eliminate some of the very bright areas, not really happy with that but I think it looks better than the bright yellow areas of the photo. Let me know what you guys think.
---
This round's discussion is now closed!
12 comments posted
---
---
---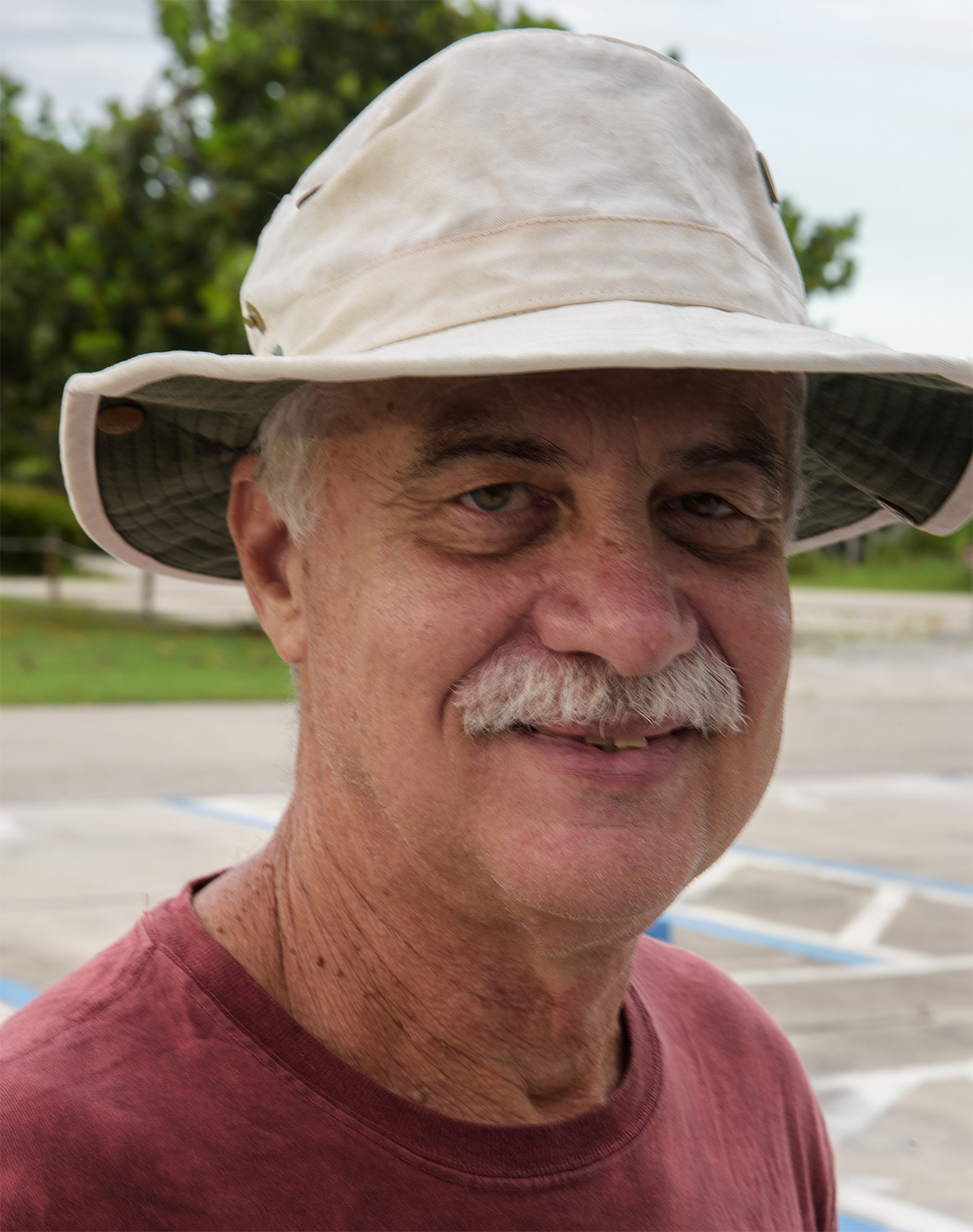 Larry Treadwell
Hey, I'm in complete agreement---any time you get to see a bear (especially withing reasonable camera range) it is worth trying to get a photo. Bears up in trees present their own problems due to then being black and the sunlight coming through the foliage makes for bad exposures. In this case you got a break and don't have really hot burned out areas.
Using high ISOs when you have nailed an exposure should not be a problem with that D500. The bear is quite sharp and that raised paw with pads showing adds a great deal to the shot as does the tongue. It is too bad you couldn't have gotten one of the eyes to show. All in all, this is a quite worthy bear shot.
You indicate a lot of post work, most of which look quite good. I can see the use of a clone tool and would like to point out three easily fixed spots since i sure you want to keep this shot. In the attached image below I'd cover the blue spot by the #1. By #2 I suggest removing the blue spot and well as the 6 little pine needles just below the 2.
Finally tone down the bright pine needles by #3 and the same for the branch by number 4.
This is a really nice image, wish I'd shot it. :-) &nbsp
Posted: 07/09/2021 12:43:56
Richard Matheny
&nbsp Posted: 07/10/2021 13:42:31
---
---
---
Richard Matheny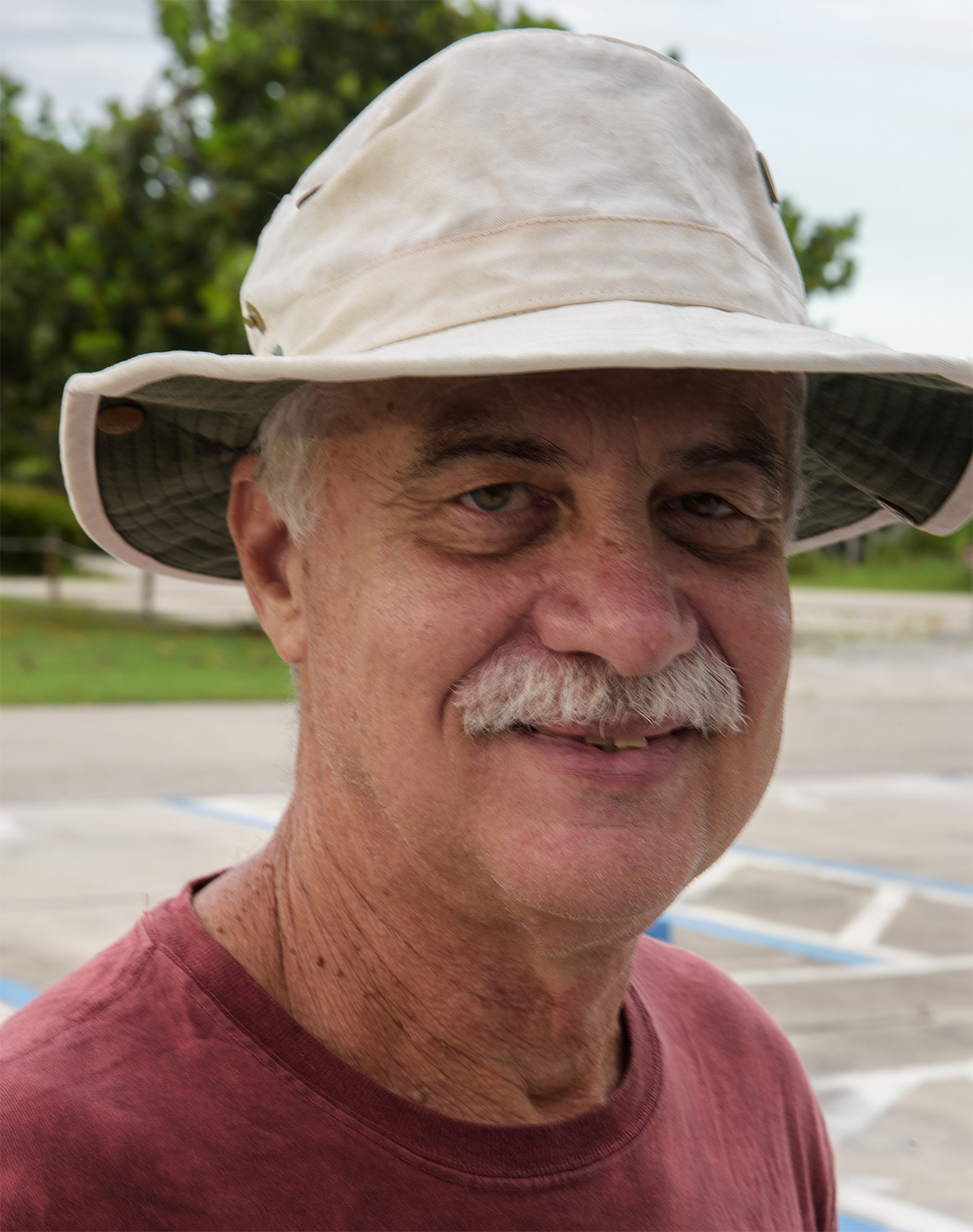 Larry Treadwell
Hey Richard. Just checked back and saw that my reply to the fixer-uper is missing. I wonder what happened? I'll have to check the archives to see if there is a glitch some where.

I think this is much better than the original You have removed the distracting elements and that just brings more attention to the bear, and he is the star.

Some some reason I seem to notice the paw more than I did before. Maybe it is just that my eye does not roam. ANyway, you can graduate from Photoshop School after this effort. &nbsp Posted: 07/29/2021 15:26:54
Richard Matheny
Thanks Larry for the help. I can sure see the improvement. &nbsp Posted: 07/30/2021 19:39:41
---
---
---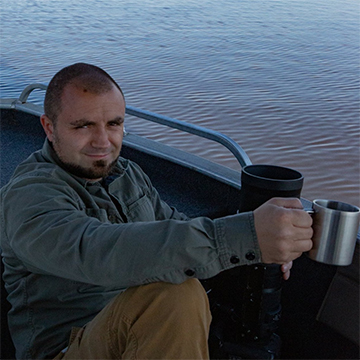 Jason Stewart
Nice shot, good bokeh. The editing overall worked very well to bring the brightness down. &nbsp Posted: 07/29/2021 15:30:58
Richard Matheny
Thanks Jason. I too think the Bruin stands out better in the edited image.

&nbsp Posted: 07/30/2021 19:41:44
---
---
---
Cindy Bilinsky
This is a nice shot of the black bear. I can see the challenges you had with the editing when I look at the original image. You did a nice job with the edit and managed to create a very pleasing image. I captured some nice expression of this bear as well. &nbsp Posted: 07/29/2021 16:14:48
Richard Matheny
Thanks Cindy. I do love shooting photos of these guys when I get the chance which is not often. When you only get a week or two a year you just shoot everything that you see and then sort out the good ones when you get home.
&nbsp Posted: 07/30/2021 19:45:31
---
---
---
David Kepley
Richard, this is a terrific shot! You did a great job in post processing to bring out the bear and redue the really bright spots all around him! Can't believe you got detail in the pine needles just below the bear. Great job! &nbsp Posted: 07/30/2021 09:26:18
Richard Matheny
Thanks David for the nice comments. It took some doing but I do like the results.
&nbsp Posted: 07/30/2021 19:46:34
Richard Matheny
Thanks David for the nice comments. It took some doing but I do like the results.
&nbsp Posted: 07/30/2021 19:46:35
---
---
---