Larry Treadwell
---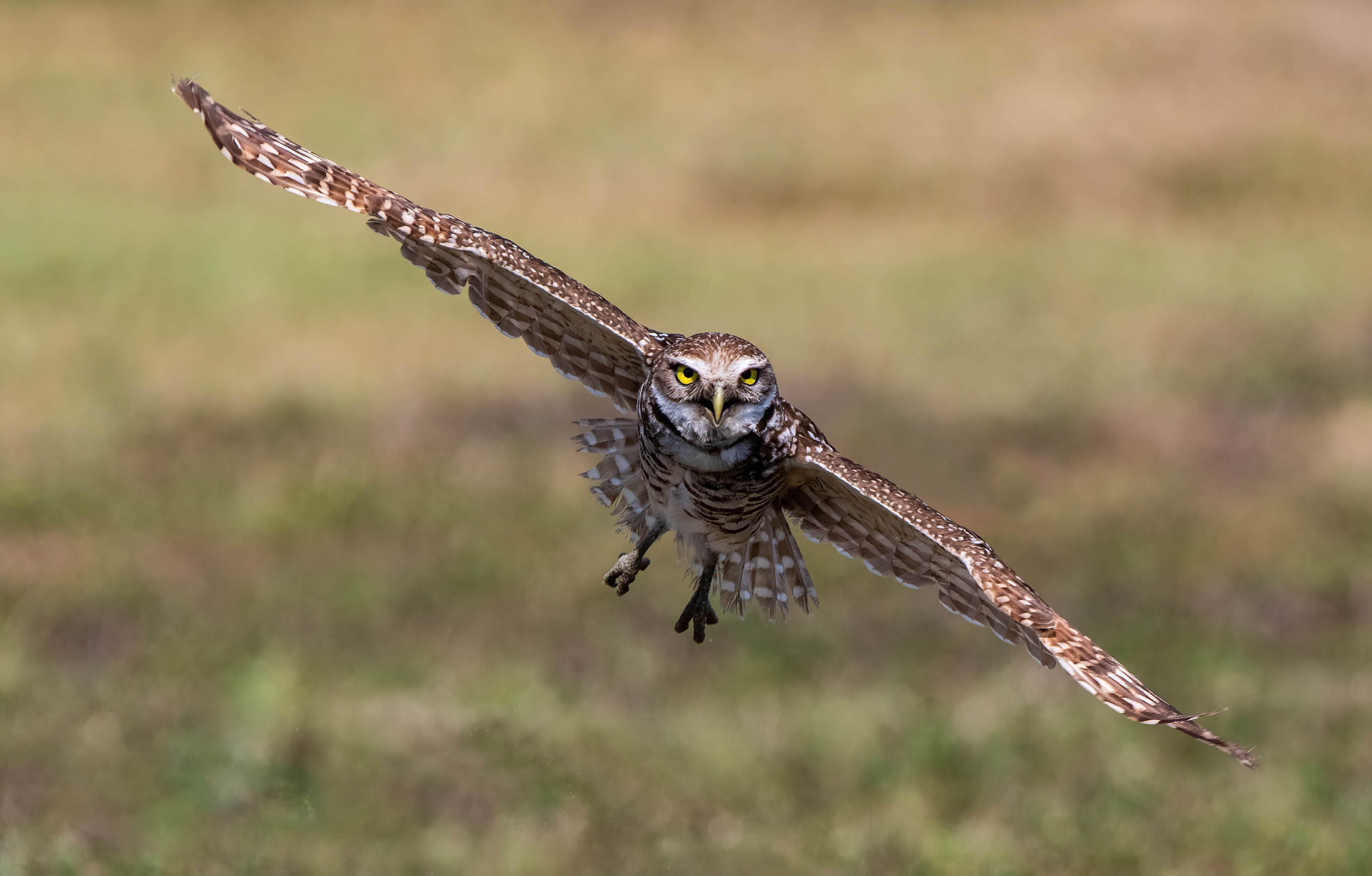 July 2021 - Burrowing Owl
About the Image(s)
Meet my new buddy Boris B. Owl. Boris is a Florida Burrowing owl who stands a feisty 10 inches tall, and weights about 6 ounces soaking wet. Boris and the missus a part of a colony of 21 pairs and live on a Florida "mountain" top that stands 74 feet above sea level. Boris is sort of a loner as he has built his den on the edge of the colony. I've named him Boris due to his habit of strutting about his front yard very much as the Russian soldiers long in their parades.
You are going to get to know Boris quite well over the next several months. I have made at least 11 trips to visit my new friend and we seem to get along quite well. I've been hanging around so much that recently Boris has freely approached to within three feet once landing on my camera bag. I've learned his habits, and he mine. We actually carry on some conversations (me in English and Boris in Owl chirp). I sit or lay on the ground, with my camera mounted on my frisbee, as this positions me at owl eye level. My position was chosen for the clutterless background. In the cool of the mornings the sun rises behind me and the incoming off shore breezes mean that Boris generally takes off and lands coming directly into my camera lens. This image was taken on a overcast morning using my Nikon D850, 200-400mm lens @ 380 mm mounted on a gimbal head on the frisbee. Aperture was f7.1, ISO 800 and shutter speed 1/4000 with the camera in manual mode. I usually use auto-ISO but I turned it off since the light was not changing. Boris, on his morning patrol of the hill top will make several loops each time landing at regular points. However he will finish his patrol with a low pass between two trees soar in about 2 feet above ground and land about 6 feet from his front door. He is easy to track and frame the only difficulty is that he flies at speed straight into the lens and the lens must continue to focus as he approaches. The incoming trip rather than land he shifted in wing angle and flew directly over my head and grabbed a fleeing lizard about 10 feet behind me. This was captured with a three shot burst as he filled the frame. I like this shot because of the tilt of the wing spread.
I love how sharp this lens is even getting the fine facial hairs.

---
This round's discussion is now closed!
8 comments posted
---
---
---
Michael Weatherford
Wow. Great story and remarkable image. The sharply focused eyes are riveting. The angled wing implies motion. Great equipment of course, but it's really something to be able to catch the perfect focus on the face of a bird approaching at high speed, with the shallow depth of field provided at aperture of f7.1. Awesome!!! &nbsp Posted: 07/06/2021 14:13:43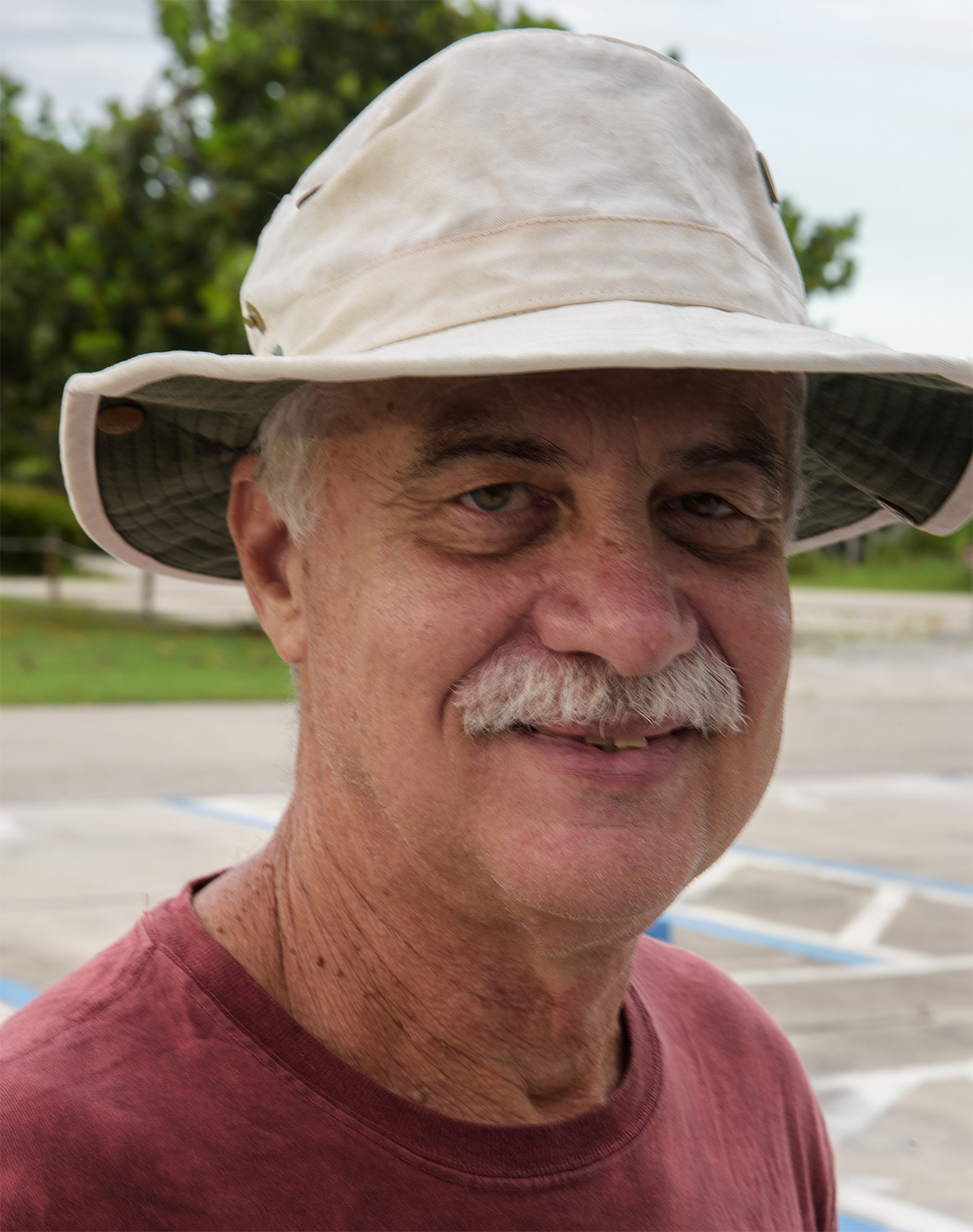 Larry Treadwell
Michael
Thanks for the compliment. I could have shot this at f4 (the lens is quite fast), but I chose the f7.1 to get some depth. This allowed for the legs and even the tail feathers to appear sharp.. I think the legs ARE sharp, but the tail feathers appear to be nearly sharp. I probably should have used f8 or 9.

I really credit this image to my lens and camera for tracking and maintaining focus on this speedy guy while he was coming right at me. That was the hard part. &nbsp Posted: 07/06/2021 14:34:06
---
---
---
Richard Matheny
Wonderful image of this little guy Larry. Besides having good equipment and knowhow the thing I take away from this is the time and preparation you spent to get the image you wanted. How many of us take 11 trips to see the same bird? I wonder what was the actual time in hours you spent with Boris. A lesson I have been working on for some time. Some times I can make it work but other times my patience is not good enough and I left and never knew, did the animal make the move just as I turned to leave or did he sit there for another hour. Thanks &nbsp Posted: 07/08/2021 18:32:38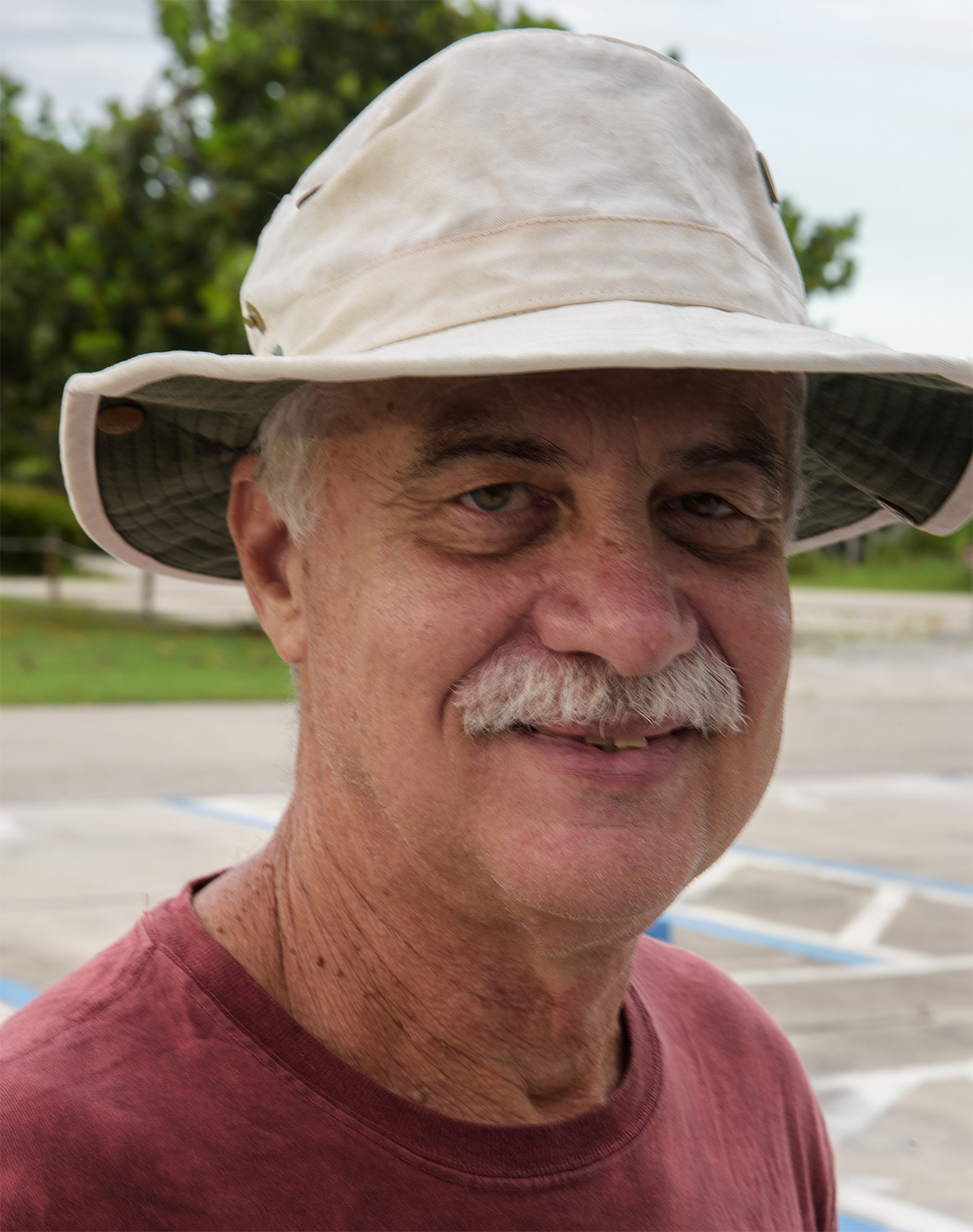 Larry Treadwell
Well Richard, you better get used to Boris---I have a few other shots I'll be showing in the next few months. There are a few birding areas within an reasonable drive of where i live and I often return to them when there is seasonal action occurring.

These little owls seem to wake up hungry and so the early morning finds them quite active. I only spent about 2 hours actually shooting. After that it got hot and the owls went into their burrows and there was nothing to shoot.

I belong to a PSA Nature Study group and their requirements for images demand a clear nature story line (this image would not qualify for submission because of the lack of storyline) I was hoping for feeding or more interaction and that was why I returned so often---Boris was a willing subject.

All that said, my set up technique is always the same, that is I work the light and the wind.

Thanks for your kind remarks. I do appreciate your thoughts. &nbsp Posted: 07/09/2021 12:21:17
---
---
---
David Kepley
What a terrific shot, Larry! The eyes and the front edge of the wings are very sharp! The talons are less so, but that's not the point! The eyes are sharp! Like you I love the angle of the wings. It has a very dynamic feel to it. The bird is soaring! Great background! Very soft! &nbsp Posted: 07/09/2021 13:05:02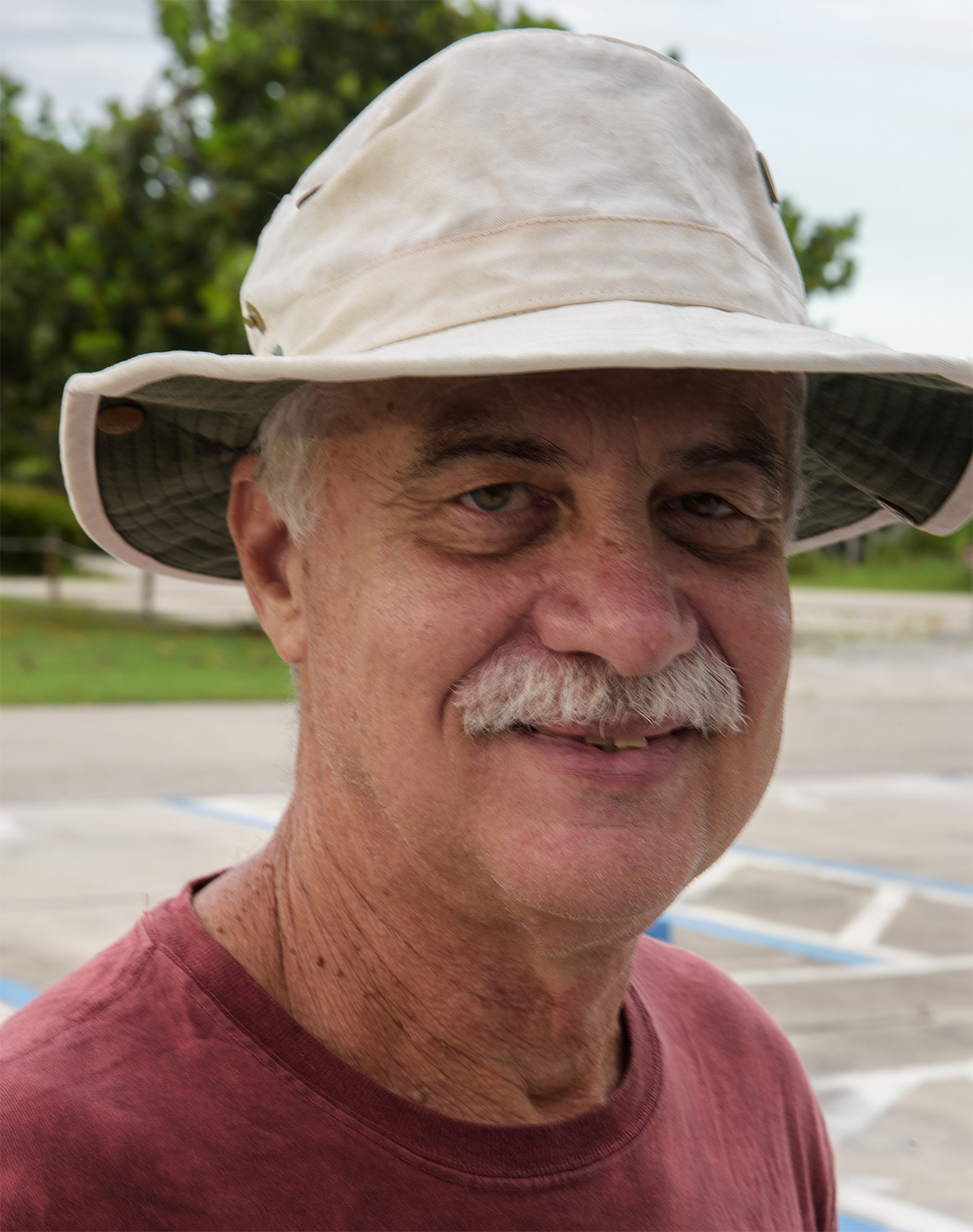 Larry Treadwell
I've always been a sort of background freak for my wildlife images. Over the years I've learned if I don't get a good background the image will just end up in the circular file And so I pass up shots I would have taken several years ago. The background for this image was chosen and I set myself up to make use of it. &nbsp Posted: 07/10/2021 09:43:19
---
---
---
Cindy Bilinsky
This is great shot and not an easy one to capture. The angle of the spread wings and the piercing eyes give the feel of the predatory having his radar locked on his prey. The feathers in most of the bird are in focus showing the detail. This depicts the power in this predator. &nbsp Posted: 07/29/2021 14:21:01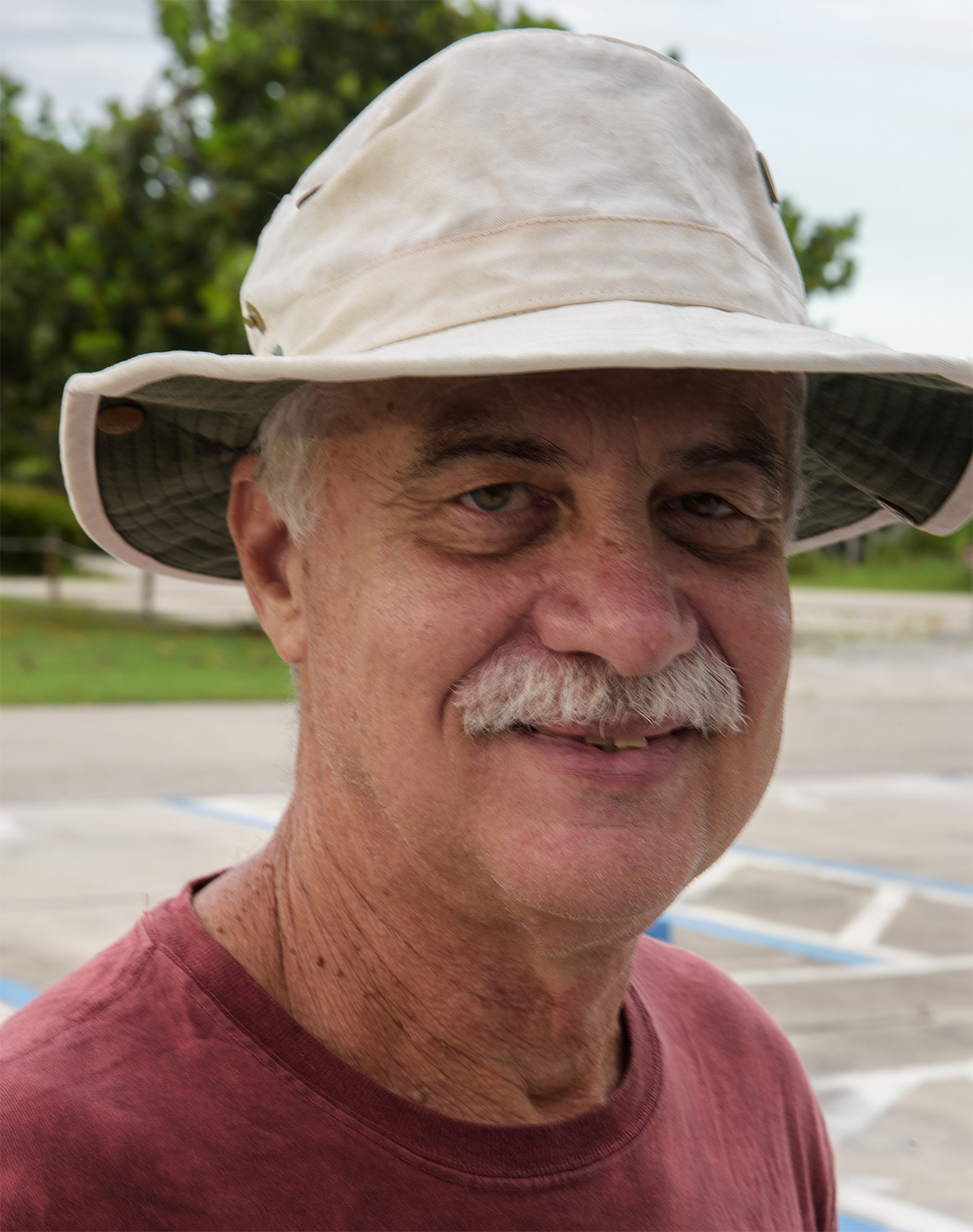 Larry Treadwell
Thank you for your kind remarks. &nbsp Posted: 07/29/2021 15:18:23
---
---
---