Richard Matheny
---
June 2021 - Great White Egret & Chicks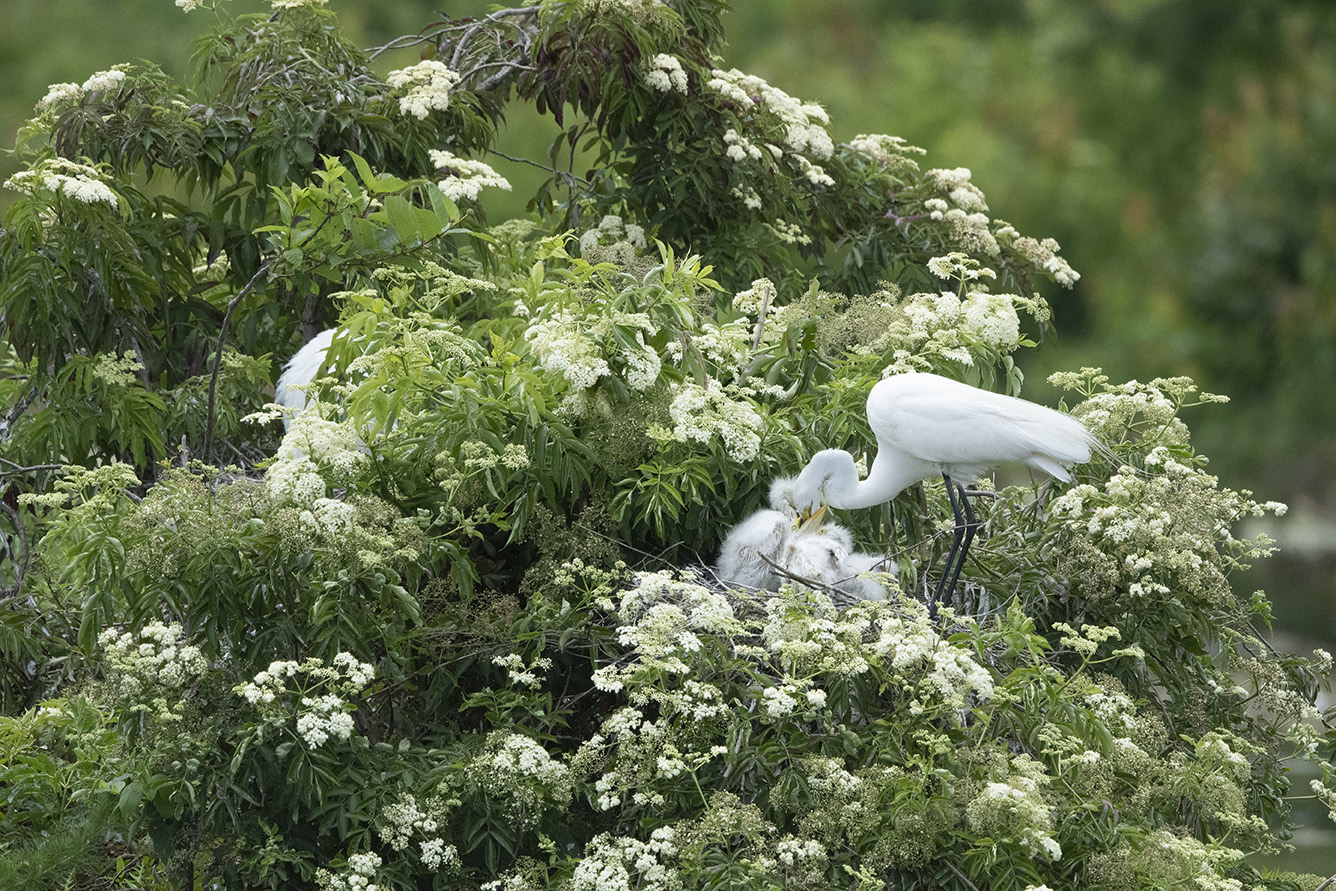 Original
About the Image(s)
Close to where I live there is an old Phosphate Mine that was closed for years. The city turned it into a park with a boardwalk through the middle of the mine property that had turned into a swamp. It has become the go place for nesting Egrets, Herons ,Ibis and even some spoonbills, I have been working on taking better images of White birds. They can be difficult when it comes to all those white feathers and good detail in the feathers. I normally shoot in Manual and lately I have been shooting with spot focus and spot metering. I never thought about metering too much when shooting wildlife. I had always relied on adjusting the exposure compensation for help with the bright white. I am interested in what you guys think of the detail in this shot of a Great White Egret and her Chicks. Other than the cropping, some noise reduction in DeNoise AI very little was done in post processing. I have in the past left my camera on matrix metering almost for every shot.
Camera was a Nikon D500 with a Nikon 500mm Pf lens and a 1.4 converter. Settings were ISO 2000, Shutter Speed 1/3000 sec at F8. It was high noon but I needed the high ISO to be able to keep the Shutter Speed nice and fast.
---
4 comments posted
---
---
---
David Kepley
Great capture! You have the mom feeding her chcks in the nest. I'm particularly impressed with how much detail you have in the white feathers. At high noon that's hard to do. Seems like you must have had an overcast day. The crop worked well.
Areas for improvement. You might consider darkening the white flowers around the bird to give greater emphasis to the birds. You may have a second good picture here as well if you crop it down to just the eyes in the nest. They form a nice triangle. Can't be sure if you have enough pixels to pull that one off though. You probably don't need to go with 1/3000sec for your shutter speed. For a nesting scene like this you could probably get away with say 1/1500 sec, then your ISO could be lower. Just a thought.
&nbsp Posted: 06/08/2021 09:51:37
Richard Matheny
Thanks David. I tried cropping to get the eyes but it just did not work. I really worked a lot to make it work because I love the idea but it's a no go. I now have a good reason to explain to my wife why I need one of those high pixel cameras. I could have gone with a lower ISO but I felt I needed the high shutter speed. I just didn't want to chance having an out of focus image. Noise is easier to fix. These guys were in the nest but were certainly not being still. They were squabbling for food and yanking on Mom's beak. We have such wonderful cameras and post processing products that we can now shoot those high ISO's with out much of a problem. I hold to the rule of getting the picture first and then worry about any noise latter. &nbsp Posted: 06/12/2021 10:23:50
---
---
---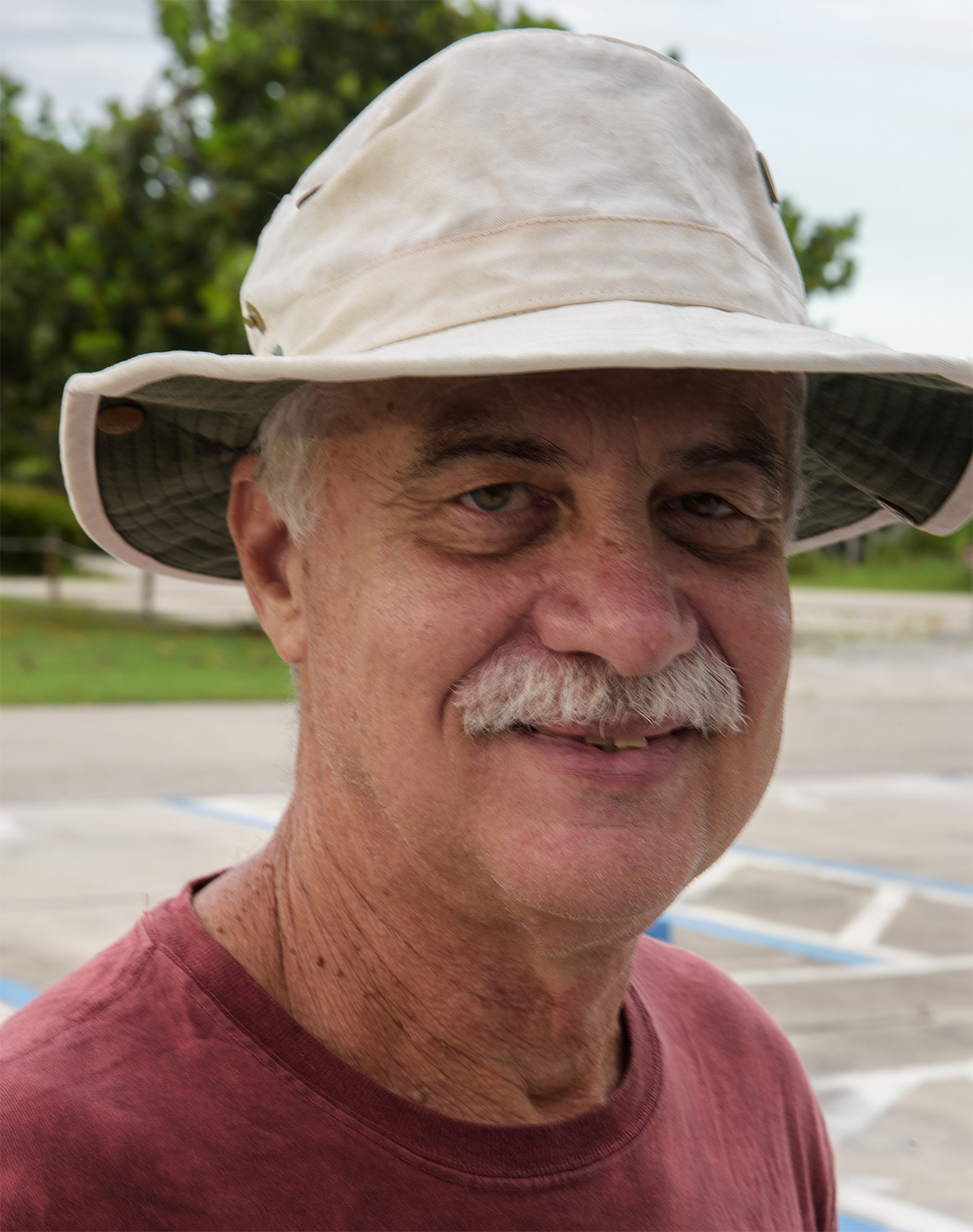 Larry Treadwell
I like this image. You got everything technically right. Shutter, ISO and erture all work fine. The light worked well in letting you control the white feathers that are always a problem. I always use manual for my white birds, it seems to work better and I have more control. Don't know it you shot in burst mode or not but but you got all the eyes in the frame and that is a good thing.
I think you handled the greens quite well in post as they look quite natural
For me the image feels either a bit flat or maybe a bit mystic. Since I first saw it I've been wondering if:
A: increasing the black point would give it a bit pop (maybe contrast too) or
B. just adding a bit of a white vignette and just making it into fine art and dream like would be the better way to go.
It would not be a true nature shot that way, but it might be quite impactful.
BTW you white egrets nest in much prettier settings than than the ones down here. Is that Queen Anne's lace? &nbsp
Posted: 06/12/2021 19:21:17
---
---
---
Michael Weatherford
Great shot! Everything is in sharp focus. The elderberry bushes in full bloom make a wonderful frame for the white birds. This shot and others this month have me thinking I've been worrying too much about noise from high ISO. I would have shot this one at about 1/1000 and upped the aperture above f8. Superb job on feather detail and focus on the birds. I would try lowering the black point, as Larry suggested, and maybe warming the image up a little bit - looks a little cool to me, but that's just my eye. &nbsp Posted: 06/13/2021 17:05:48
---
---
---
Please log in to post a comment