Henry Heerschap
---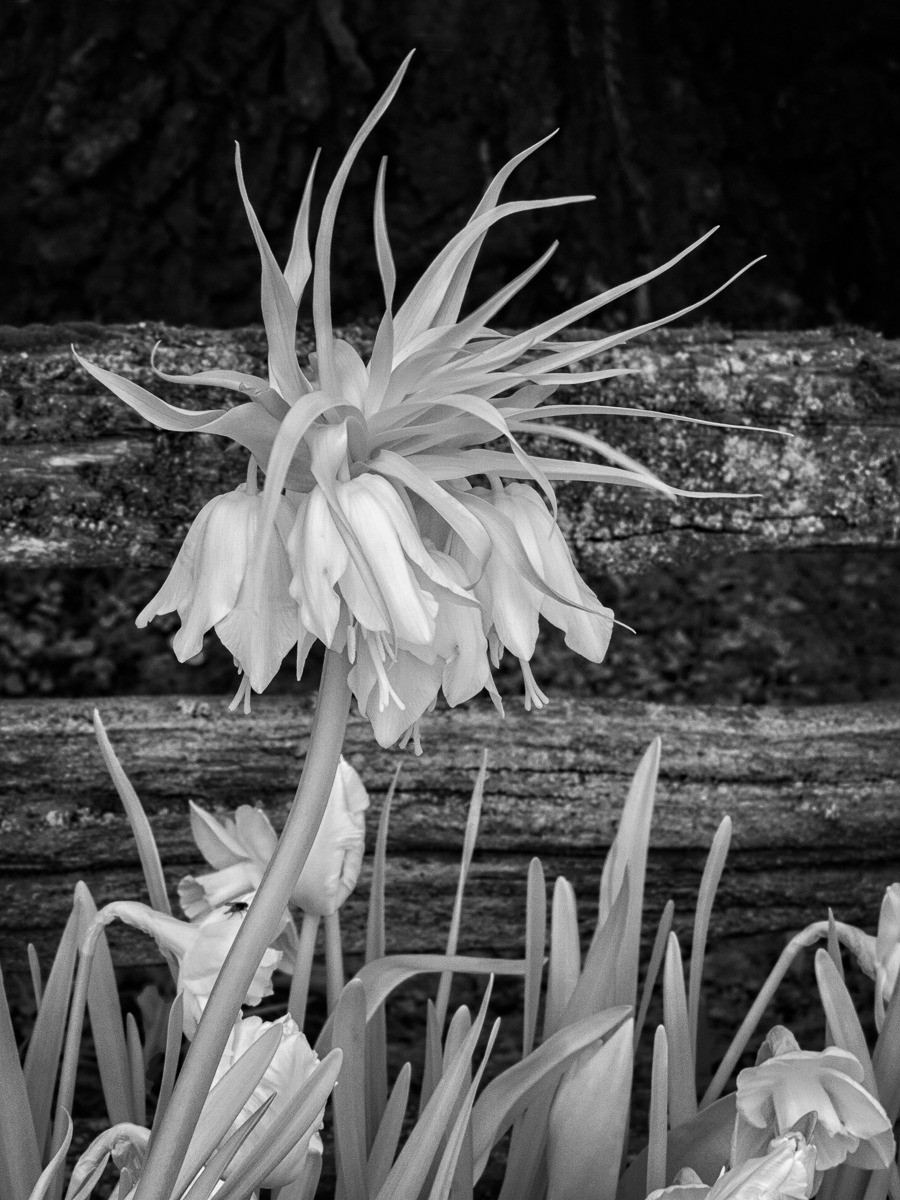 May 2023 - Imperial Fritillary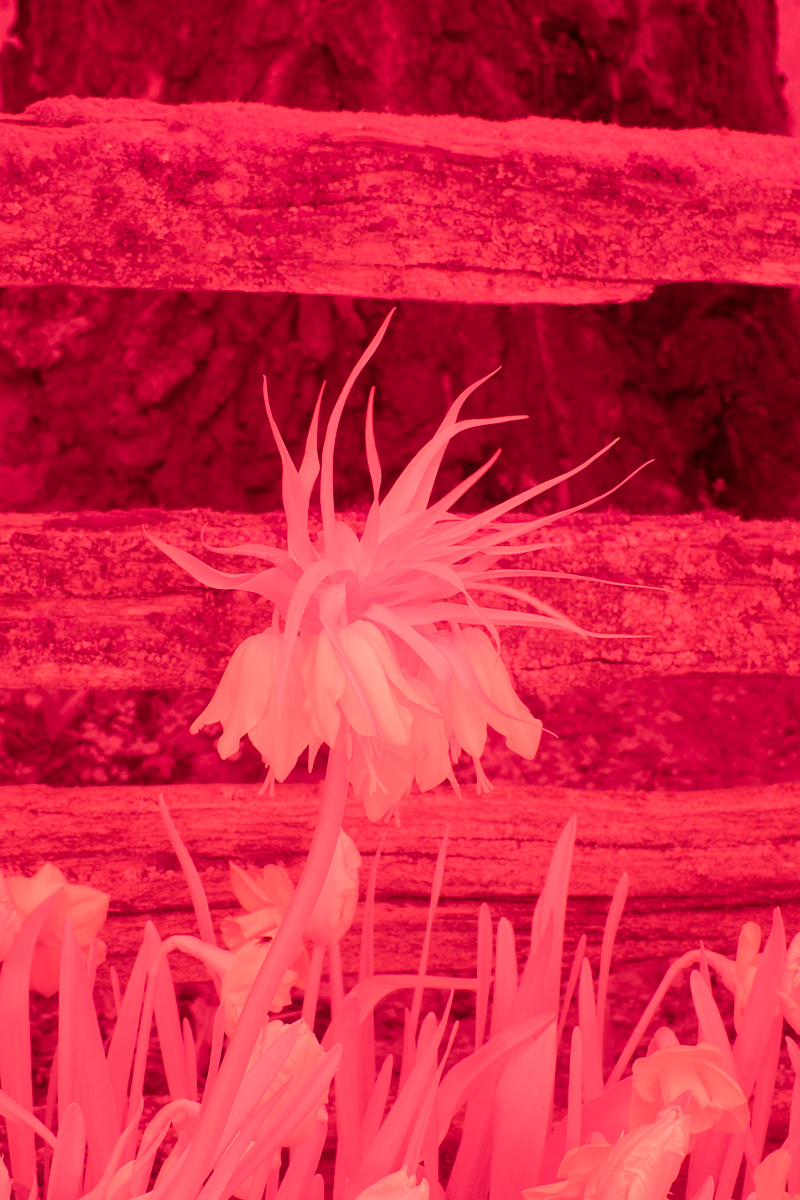 Original
About the Image(s)
April is tulip season in the Pacific Northwest and the Skagit Valley of Washington State is the epicenter for chasers of the colorful flowers.
My wife and I make the pilgrimage every year looking for new and different ways to capture it all. For many years, one of my chief strategies is to bring along my IR camera with an eye toward finding interesting shapes and textures lurking beneath all those distracting hues. This year, my eye was drawn to this Imperial Fritillary which looks as if it has a circle of upside down tulips around the perimeter. I found this one near a rustic fence rail.
I did the black and white conversion in Lightroom Classic using the B&W 03 profile, then did a bit of exposure adjusting and cropping. I took it into Photoshop and removed the upper rail and a few other bits and pieces. I ran it through On1 Effects using Dynamic Contrast (natural preset) and a custom vignette. I finally masked out the background and ran Nik Color Efex Pro Detail Extractor on plants.
Sony A6500, full spectrum conversion with 720nm clip filter, Sony 18-135 lens. ISO 400, 80mm, f/14, 1//125 second. Shot handheld.

---
14 comments posted
---
---
---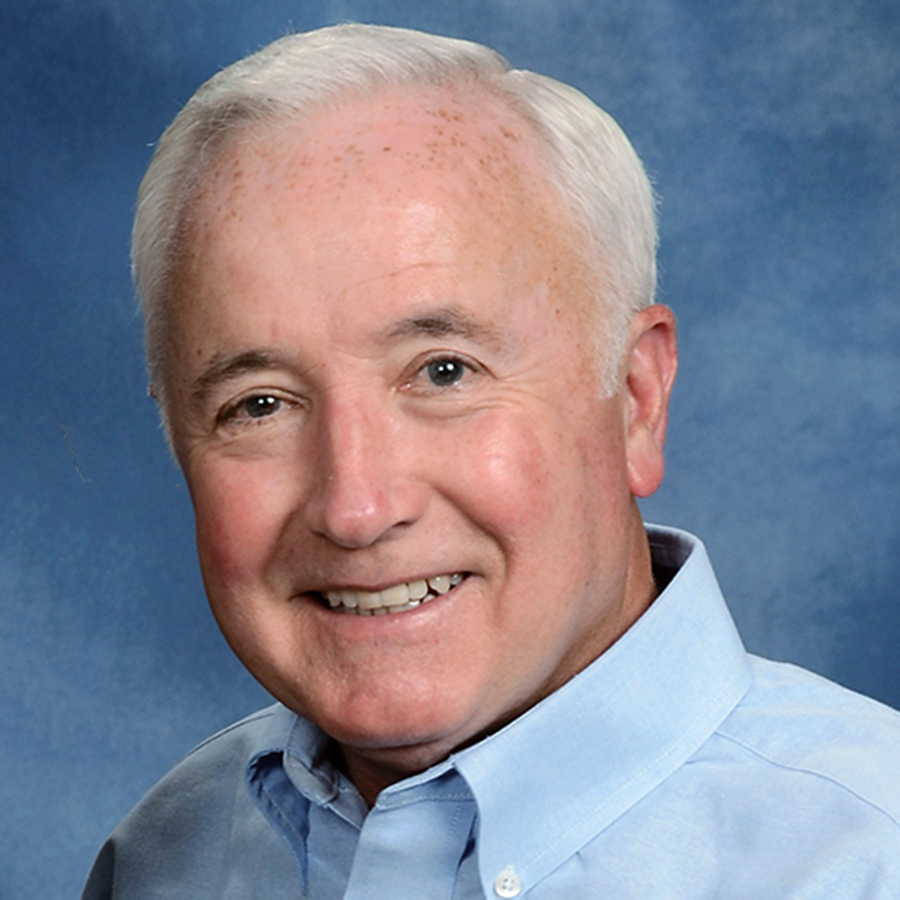 Gary Potts
Hi Henry,

Looks like a location I'd love to visit. Beautiful flower so well captured in infrared. I am still a bit conflicted with the lines in the stone/wood of the background. Can those be brought down somehow? If only...a black cloth drape over the fence in the b/g to yield a bold white on black! &nbsp Posted: 05/01/2023 09:17:23
Henry Heerschap
Thanks, Gary. It being a formal display garden, I don't think draping a cloth behind the flower would have been well received. The other issue is that the fence was probably five feet away and would have required me stepping into the flowerbed. Another no-no.
I do take your point, however. It wouldn't have been too hard to remove the fence altogether in post and I'll take a look at that. &nbsp Posted: 05/09/2023 10:10:12
---
---
---
Arik Gorban
The technical aspects are handled very well. The flower is beautiful and is captured nicely and IR. I find the background and the daffodils a bit distracting. You needed the small aperture in order to keep the main flower sharp, but it made the background sharp too. &nbsp Posted: 05/04/2023 14:49:04
Henry Heerschap
Thanks, Arik. All good points. &nbsp Posted: 05/09/2023 10:10:46
---
---
---
Palli Gajree
Hi Henry
I like the shallow depth-of-field, giving prominence to the flowers. Post processing well handled. That said, I wondered if a low viewpoint would have helped overcome the distracting bits in the background. Just a humble opinion! &nbsp Posted: 05/05/2023 05:44:29
Henry Heerschap
Thanks, Palli.
Being an old guy, I'm finding getting low to be harder each time I do stuff like this but your point is well taken. &nbsp Posted: 05/09/2023 10:12:19
---
---
---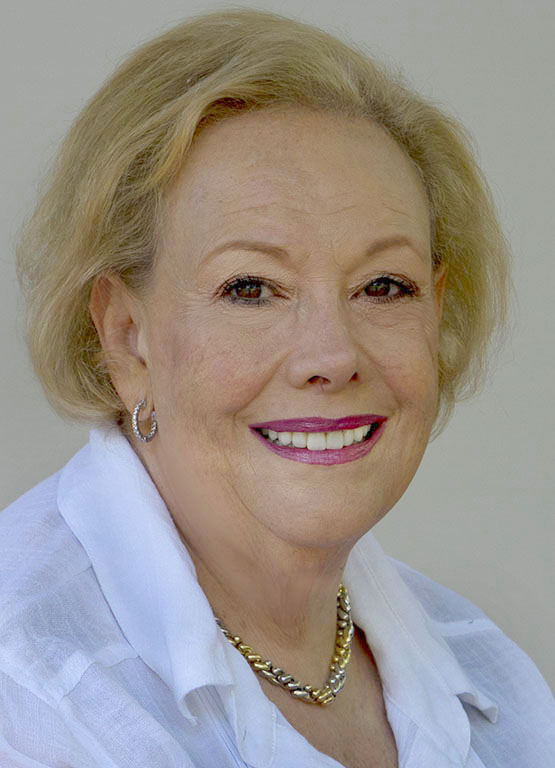 Melanie Hurwitz
Hi Henry,
IR and flowers are hard and you have done really well with your capture. Because I am such a fan of flower photography, I feel that there is so much that you could do to make this perfect. I realize that you want to show off the tulips as well as the main bloom (I may have cropped them out). I would use camera raw to blur the background to make those lovely flowers pop. &nbsp Posted: 05/07/2023 12:04:58
Henry Heerschap
Thanks, Melanie. &nbsp Posted: 05/09/2023 10:13:05
---
---
---
Charles Walker
Henry, like last month's submission, you have created an elegant, nuanced image of a flower. Your cropping is spot on, deleting unnecessary content while defining and drawing attention to your subject matter. Like last month, the tonality is simply lovely. &nbsp Posted: 05/08/2023 20:55:18
Henry Heerschap
Thanks, Charles! &nbsp Posted: 05/09/2023 10:13:47
---
---
---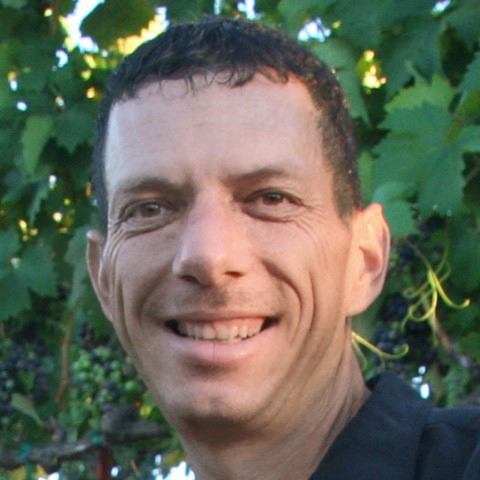 Jack Florence Jr
I have a different reaction than some of the others, Henry. I like that you included the other elements than just the flower, it works as a scene. I think your processing succeeds in making the flower really pop, and the other elements less distracting. &nbsp Posted: 05/09/2023 00:54:59
Henry Heerschap
Much appreciated, Jack! &nbsp Posted: 05/09/2023 10:14:12
---
---
---
Emil Davidzuk
Henry

This is an interesting flower overlay. The Fritillary has photobombed the traditional almost staid tulips and by that I mean its flowers are facing down and its leaves are a hairdo out of control. This shot would not work without it in my view.

Rather than removing the background entirely, darken it and reduce its sharpness so it fades away gracefully

Regards

Emil &nbsp Posted: 05/12/2023 12:31:42
Henry Heerschap
I like your interpretation, Emil, as well as your suggestions. Thanks! &nbsp Posted: 05/12/2023 12:36:12
---
---
---
Please log in to post a comment