Henry Heerschap
---
May 2022 - Katz Castle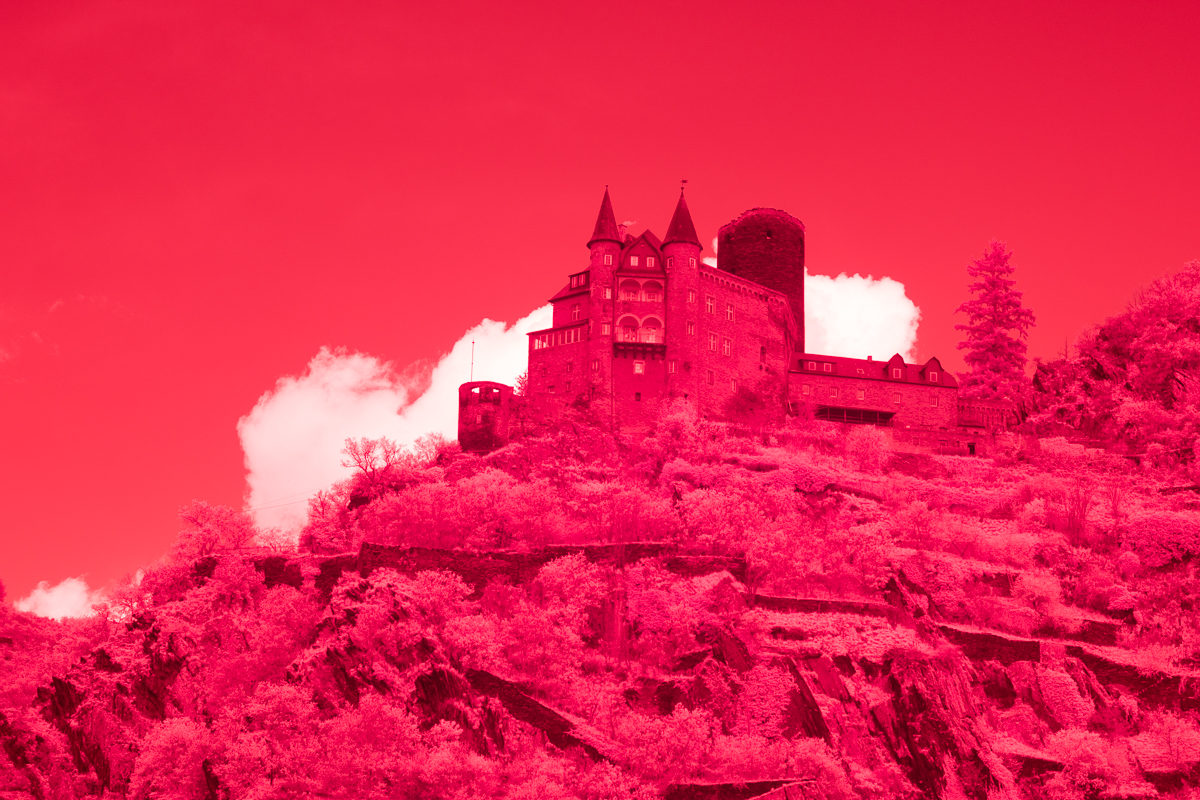 Original
About the Image(s)
My wife and I just got home from three weeks in Europe including a river cruise along the Rhine, Main, and Danube rivers. Along what's called the Middle Rhine are a number of castles in various states of repair. Katz Castle is a privately owned castle rebuilt in the late 19th century. This was taken from the top deck of our ship. The clouds were quite cooperative for this shot.
Taken with a Sony A6500, full spectrum conversion with a 720nm filter attached to a Sony 16-70 f/4 lens. Processed in Lightroom Classic with a custom profile incorporating a red-blue swap plus a custom white balance. I cropped in a bit and did some basic exposure adjustments. I then took it into Photoshop for some light cleanup plus some selective processing of the colors.
50mm, f/8, 1/80, ISO 100. Shot handheld.

---
12 comments posted
---
---
---
Arik Gorban
Hi Henry. Welcome to our group. You made me the 2nd newest member. This is a beautiful first entry here. I did look at your portfolio in your previous group and think that you'll contribute here and enjoy your new friends. I've taken the train between Frankfurt and Bonn a few times when I had a client in Bonn. I could see the beautiful castles, but couldn't take pictures. Your handling of this color IR picture is excellent. The puffy clouds in the background add drama and beauty. The picture appears very sharp with great details, in spite of being hand held. Nicely done. &nbsp Posted: 05/01/2022 06:15:41
Henry Heerschap
Thnaks, Arik. I appreciate the kind and encouraging thoughts. &nbsp Posted: 05/01/2022 07:55:10
---
---
---
Palli Gajree
Hi Henry
Welcome to our IR Group. Your first shot is a cracker, bringing out all those essential details. I like the juxtaposition of rocks and the stone wall, as well as the bold cloud in the background. On a minor note however, would you possibly consider cloning out the post on the left side. &nbsp Posted: 05/01/2022 06:16:38
Henry Heerschap
Thanks, Palli. Good suggestion about the post. &nbsp Posted: 05/01/2022 07:57:30
---
---
---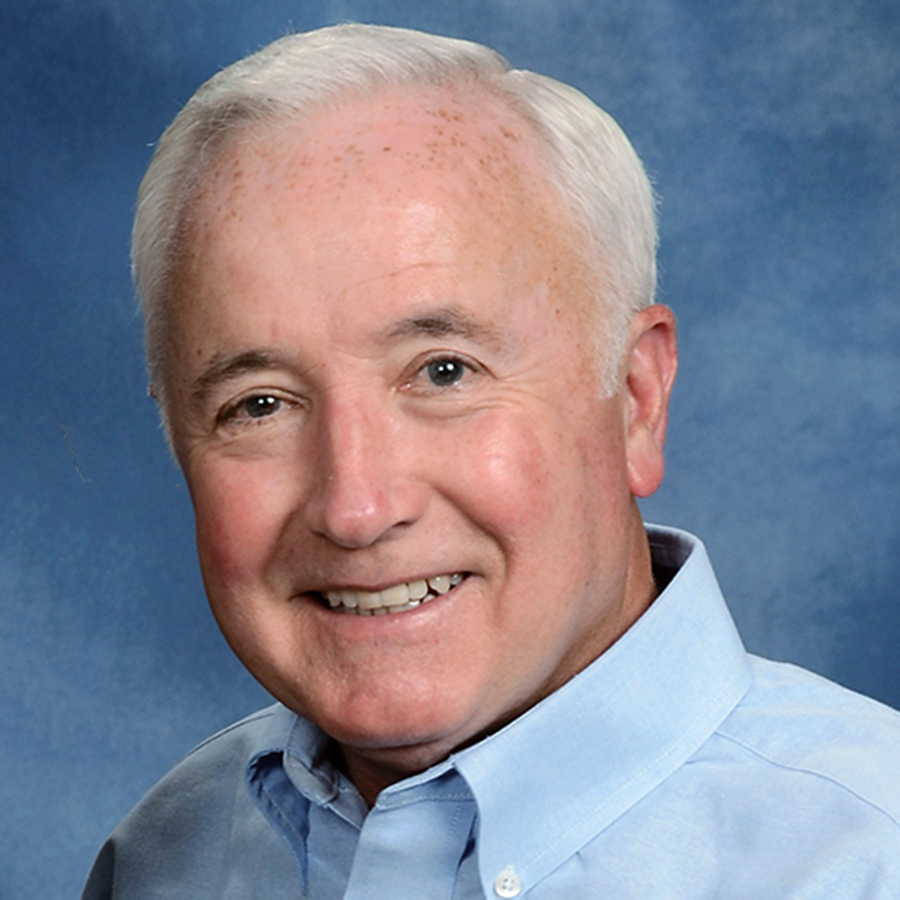 Gary Potts
Welcome Henry...so good to have you join us. You've started out on a high note with this one; so much so, in fact, it's encouraged me to get out my color IR camera and do some more shooting with it.
For fun, I straightened the towers just a smidge, cropped bottom and right just a smidge, and added a dash of contrast. This is meant to be just another view of the world. Again, welcome to DD66 and help us all learn and grow in our use of infrared! &nbsp
Posted: 05/03/2022 10:28:44
Henry Heerschap
Hi Gary. Thanks for your kind welcome and your feedback on my photo. I like your crop.
Most of my IR work is monochromatic, so it's always a bit of a stretch for me to work in color. &nbsp Posted: 05/03/2022 11:24:18
---
---
---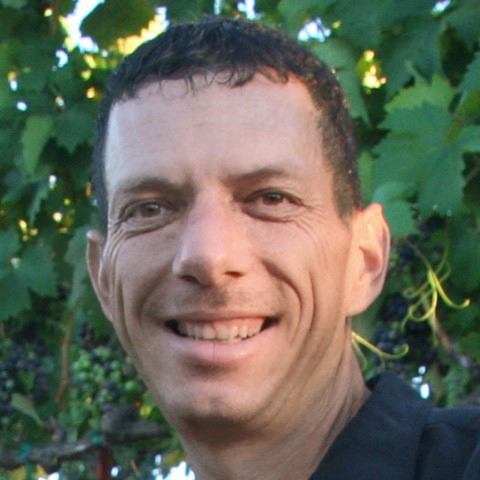 Jack Florence Jr
Welcome again, Henry. My family had a similar cruise planned last year, which was cancelled due to Covid, and your image makes me want to visit all the more. I also tend towards monochromatic, so I'm always intrigued by IR images with partial colorization; the decision on what gets colored and why adds another level of artistic expression to the image. Here, you've accentuated the clouds and how the roll up behind the castle, which is effective, and I like Gary's edit even more. &nbsp Posted: 05/06/2022 17:04:16
---
---
---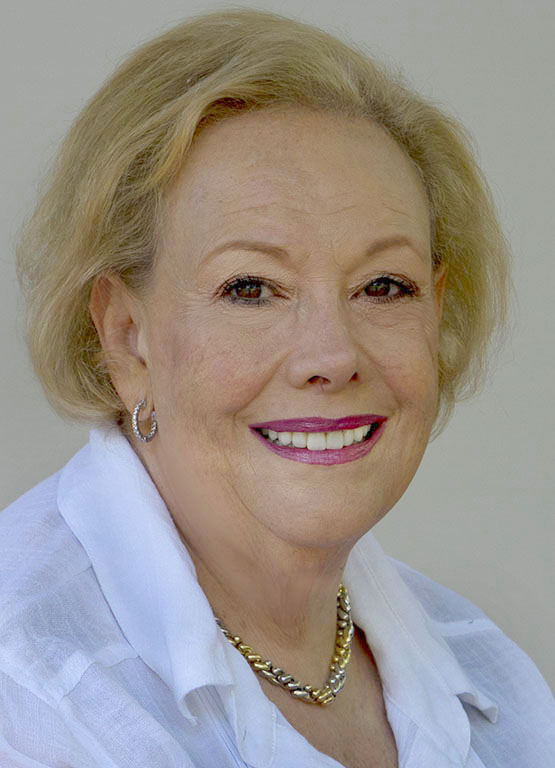 Melanie Hurwitz
Hi Henry, We are so happy to have you join our group. Welcome!
We too have done a river cruise. Ours was on the Danube with fall colors. Wow is all I can say!
This is a very powerful image, With wonderful detail both on the castle, as well as foreground hill. The color rendition gives an even more old world feel. I like the crop with the extra tree on the skyline.
My personal taste would be to make the sky more subdued and not such a bright blue. I not sure that our fellow members would agree with me.
Either way, a beautiful submission. &nbsp Posted: 05/08/2022 16:20:38
Henry Heerschap
Thanks, Melanie. &nbsp Posted: 05/08/2022 17:27:48
---
---
---
Emil Davidzuk
Henry

A warm welcome to this august group of IR shooters, it is fun bunch to comment on each month. No stone is left unturned here

I like your false color treatment of the castle, the clouds decided to place themselves in a great spot during your cruise that day. Wonderful detail overall but particularly the foreground.

I always wonder how many people labored to make just the walls back them?

I apologize for my late comments

Emil &nbsp Posted: 05/16/2022 13:24:25
Henry Heerschap
Hi Emil,
Thanks for your kind words about my image. I'm enjoying the group so far and look forward to participating each month.
&nbsp Posted: 05/16/2022 14:53:57
---
---
---
Charles Walker
Hi Henry, welcome to this enthusiastic IR group. I've learned a lot from them, and I am sure you will too. I like the grand perspective of this image. Using presets in LR was a clever way to process the image. I like Gary's crop suggestion, overwise, it looks great. Nice start! &nbsp Posted: 05/18/2022 11:34:47
---
---
---
Please log in to post a comment