Arik Gorban
---
January 2022 - Old House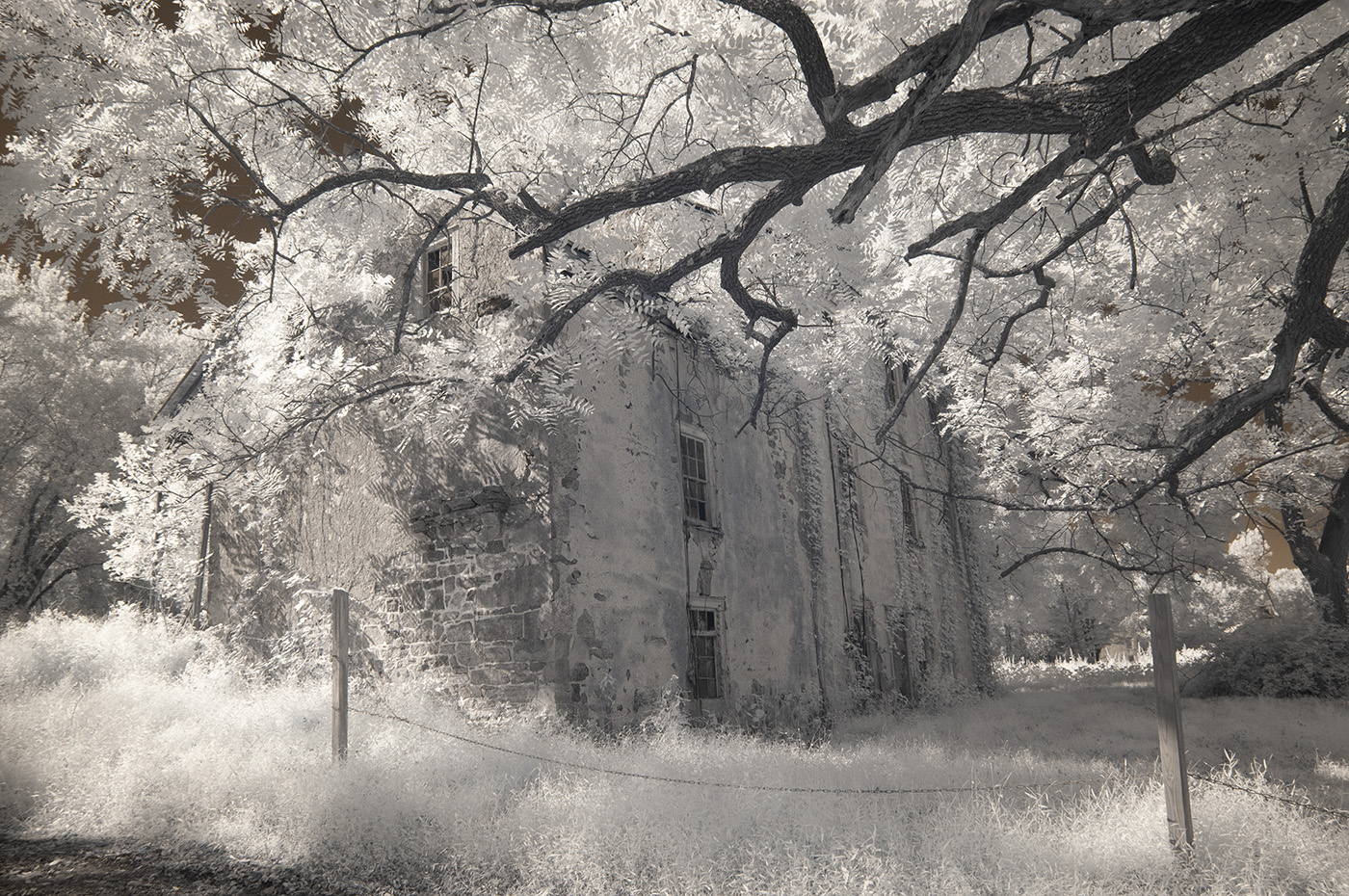 Original
About the Image(s)
I saw this old house coming back from a hike with my dog and camera. The trees and vegetation made it a perfect scene for IR. I used 18mm (27mm eqiv), ISO 200, F7.1, 1/320 sec, -1.67EV. After the initial tonal adjustments, keystoning correction, and minor cropping in ACR, post processing in Photoshop included channel swapping and final tonal adjustment. Taken with a converted Nikon D300 with a 720nm filter.



---
13 comments posted
---
---
---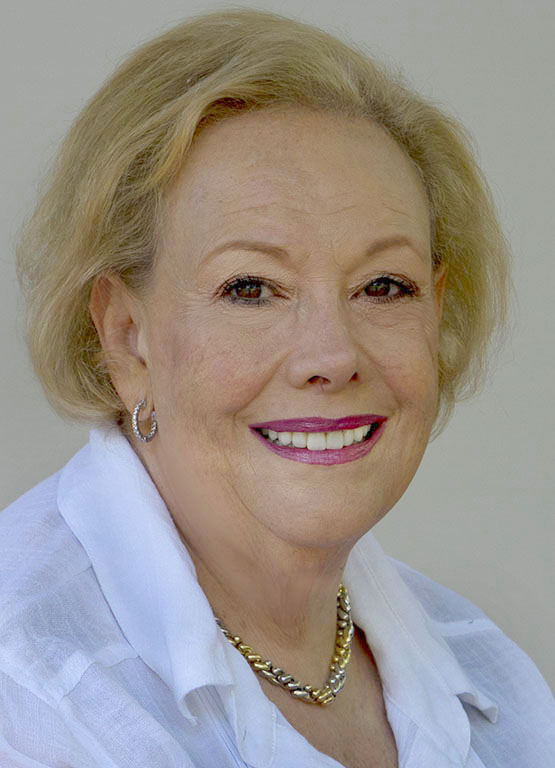 Melanie Hurwitz
Hi Arik, We seem to have found similar images this month!
I do like your soft toned conversion, while keeping really good detail. I am always in two minds about whether to leave in in fences and electric lines. The central fence post does not intrude, but the one on the right keeps pulling my eye away from the wonderful building. I wonder if that would still happen in the base had been included. Great find, thank the dog! &nbsp Posted: 01/01/2022 09:29:02
Arik Gorban
Thank you for the feedback. Good idea; I'll remove the one poll. &nbsp Posted: 01/01/2022 17:26:18
---
---
---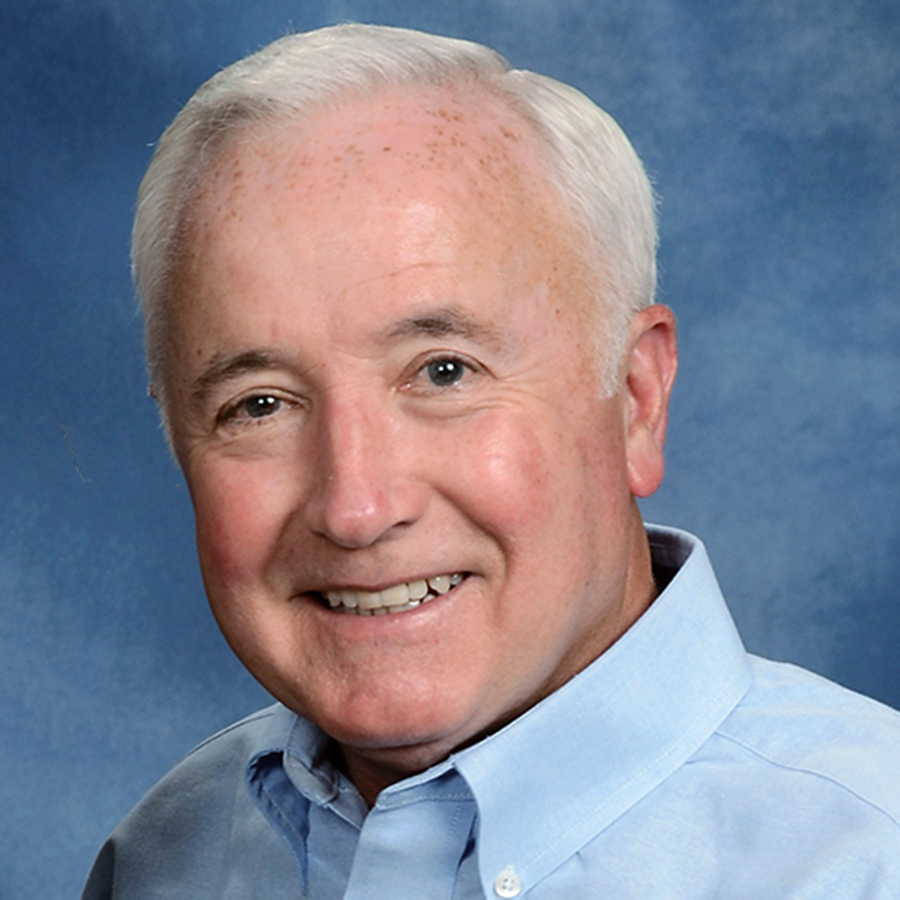 Gary Potts
Happy New Year, Arik!
Everything about this is moody and with high impact...the 'canopy' of foliage, the building itself, the foreground foliage and fence. Composition is superb. Given the volume of white in the scene, I cannot get past the blue 'patches'. I feel a much stronger image comes from making these jet black. I have taken the liberty of adding another version and will be interested in what you and our group think about the two overall. &nbsp
Posted: 01/01/2022 09:29:46
Arik Gorban
Thanks, Gary. I did process this image in both B&W and color. I submitted the color version to get the feedback.
&nbsp Posted: 01/01/2022 17:28:42
---
---
---
Palli Gajree
Hi Arik
I love the way and your approach to utilizing the method of channeling swapping ... and this is one such example. In this instance however, I'd settle for the color version in preference to the one in B&W.
On a minor point I'd be tempted to remove both the fence line and the two posts. An image so well executed! &nbsp Posted: 01/01/2022 23:53:05
Arik Gorban
Thank you, Palli. I'll rework it and remove the poles and chain. &nbsp Posted: 01/02/2022 07:24:13
---
---
---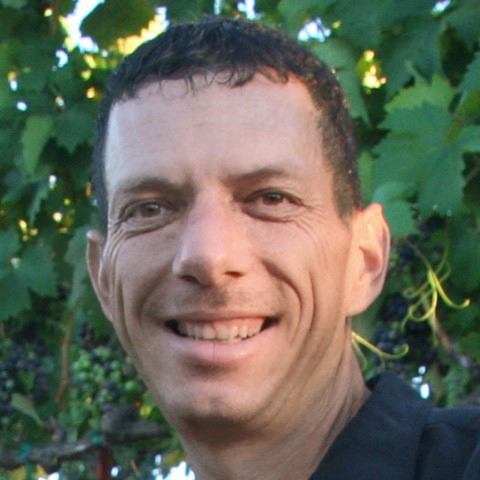 Jack Florence Jr
This is such a joy to ponder, Arik!
Although I usually tend towards Gary's idea on the sky, preferring black to a reintroduced blue sky, here, it was the blue patches that captured my attention, and what "makes the image" for me. I agree with the others' comments about the post and chain. &nbsp Posted: 01/03/2022 10:29:29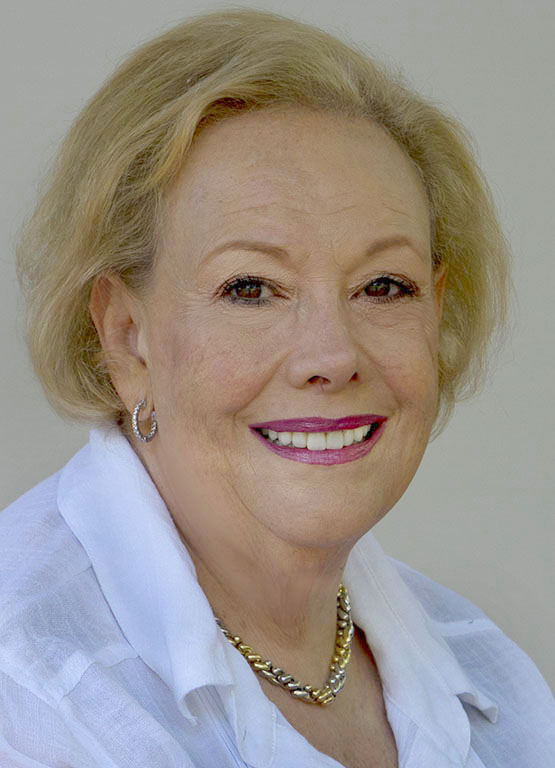 Melanie Hurwitz
Now, this looks perfect! &nbsp Posted: 01/04/2022 10:53:50
---
---
---
Emil Davidzuk
Arik

Super job processing this image. The thing I like the most is that the building stands out against the light foliage surrounding. The balanced patches of blue sky catch your eye. I think color was the right choice.

Well done and a great start to the New Year

Emil &nbsp Posted: 01/04/2022 12:18:27
Arik Gorban
Thank you, Emil. &nbsp Posted: 01/06/2022 07:38:42
---
---
---
Charles Walker
Arik, a great subject for IR. I like that you preserved some color. The blue sky adds interest in this image. The depth of field is terrific, the entire image is sharp. My 2 cents for a comment is more of a compositional bias: How would the image look with the post and barbed wire removed in the foreground? &nbsp Posted: 01/11/2022 10:36:18
Arik Gorban
Thank you, Charles. I agree with your suggestion. It was offered earlier, and I already removed the poles and wire. I included the revised picture in my reply to Jack.
&nbsp Posted: 01/11/2022 10:46:00
---
---
---
Please log in to post a comment