Melanie Hurwitz
---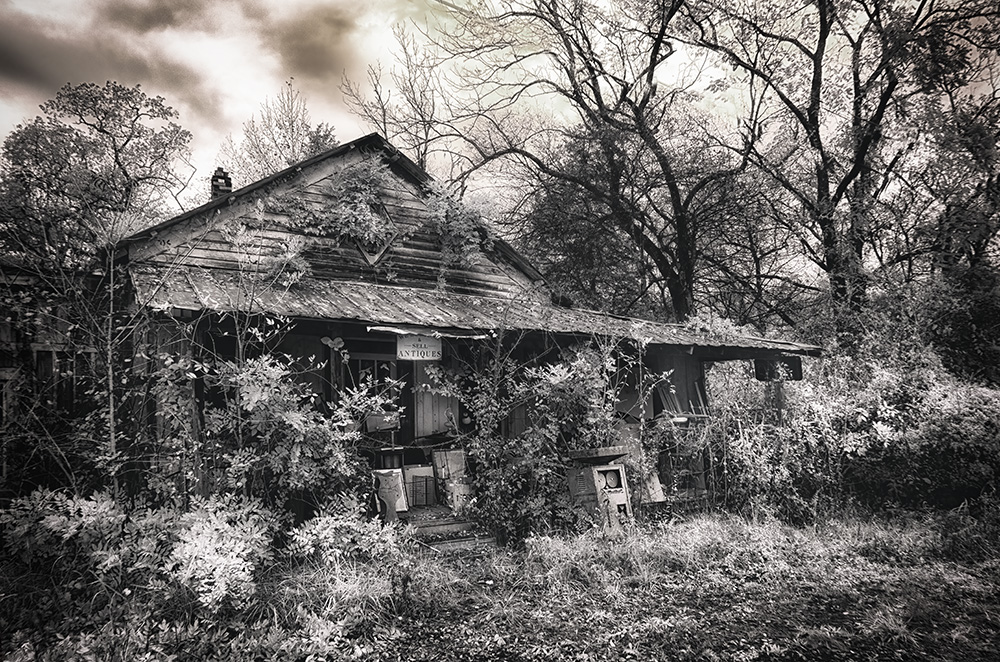 July 2021 - Antique
Original
About the Image(s)
Taken near the Smokey National Park on one of the country side roads. It seemed to me the the environment was reclaiming this abandoned store slowly but surely. It did appear to be very cluttered and I hope I have simplified somewhat, even though the processing was not simple. The image was straightened,offending wires removed and de noised. Color Efex where I used pro contrast, detail extractor, Glamor Glow. In Analog Efex I chose classic Cinema. Finally de saturated a little and added a vignette, heavier on the left to darken the rest of the building.
ISO 200, 24 mm, F8, 1/250
Looking forward to your comments.
---
9 comments posted
---
---
---
Palli Gajree
Hi Melanie
You've captured the setting beautifully. The chosen viewpoint just as good.
The only thing that bothers me a little are the bits of warm clouds that take away the eye from the main structure. By the same token they could be intentional!
Would you perhaps consider sepia toning the entire image!! &nbsp Posted: 07/04/2021 00:52:53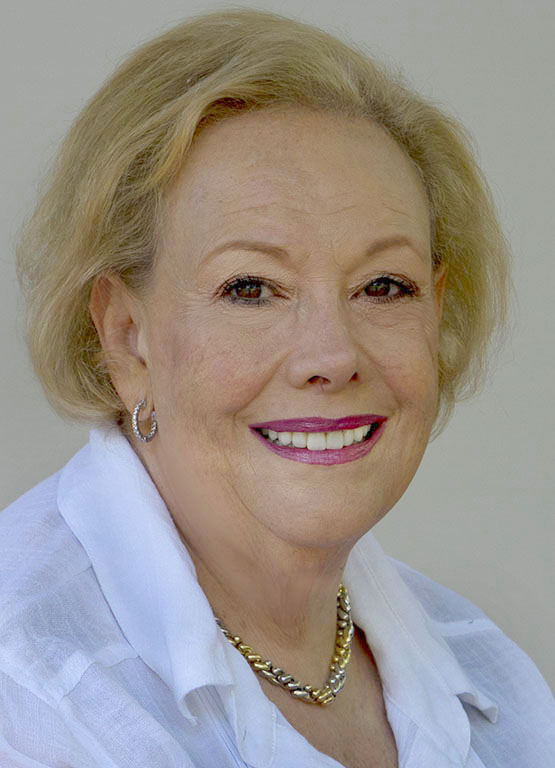 Melanie Hurwitz
Thanks Palli fr your insightful critique. This is a case of not seeing the woods for the trees! I just attended an IR webinar where one of the messages was not to allow your sky to overwhelm you subject. I certainly did that here. Following your suggestions I reduced the dark sky areas and used a sepia tone. Hope the group likes this more. &nbsp
Posted: 07/05/2021 13:08:05
Palli Gajree
Thanks Melanie. Always good to try different techniques. Agree with what you said. &nbsp Posted: 07/07/2021 00:05:14
---
---
---
Arik Gorban
Hi Melanie. I also feel that the warm clouds distract from the beautiful picture. &nbsp Posted: 07/04/2021 08:42:30
---
---
---
Emil Davidzuk
Melanie
This Antique place could just as well been somewhere in Old Car City - as Gary's post shows lots of stuff lots of overgrowth.
I thought if the area near the door was lightened a bit and the brush on either side brought down a bit it would provide a lead in to your composition. Food for thought
Regards
Emil
&nbsp
Posted: 07/05/2021 13:55:28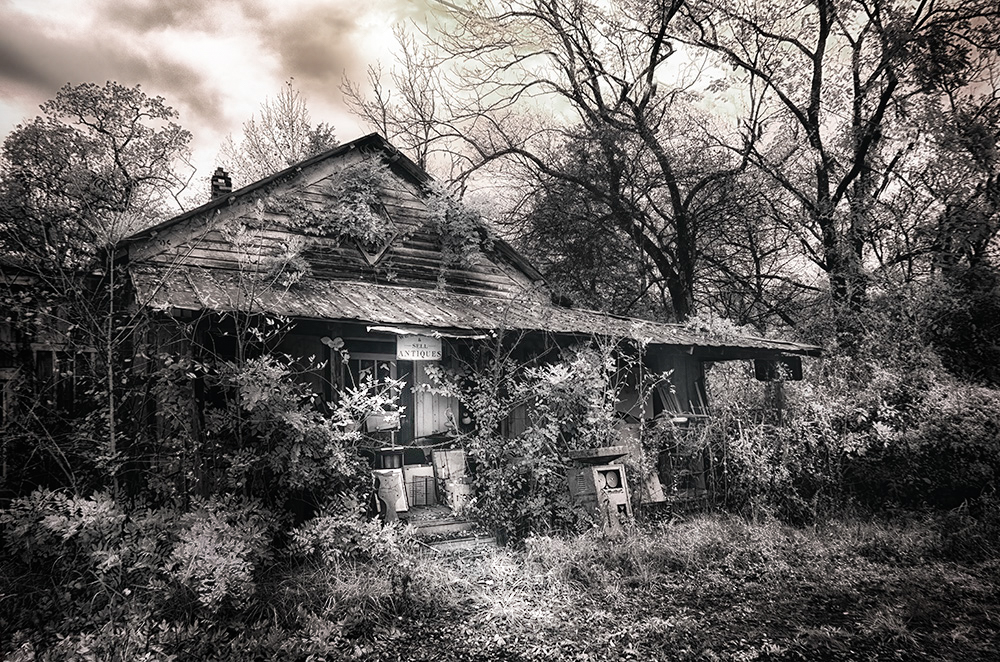 ---
---
---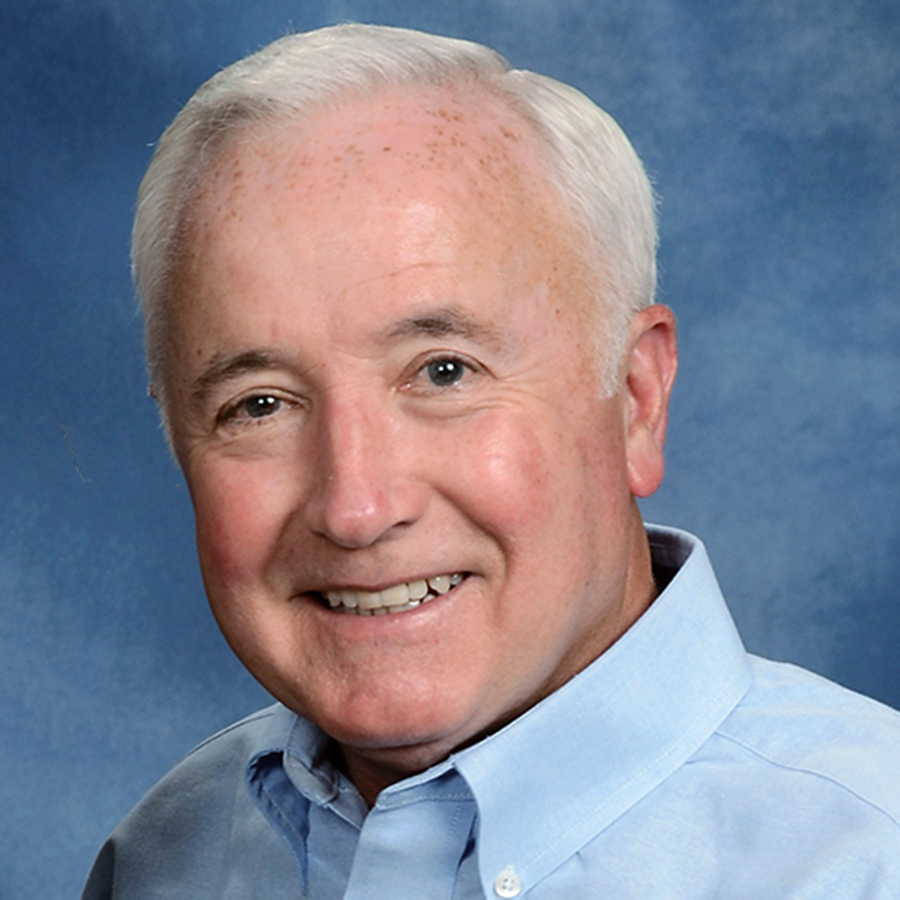 Gary Potts
Hi Melanie,
My kind of subject! There's nothing like old buildings and the past to bring out the best in infrared. I'm confused, however, about the tone in the sky? I'd suggest Fine Art in NIK Silver Efex. I did that on the attached, and I also cropped down from the top. I lightened the sign/front door area just a touch. To make it even more moody and abandoned, I added a vignette at only 45% opacity to the edges. See what you think. The sky is not a distraction in this one in my opinion. &nbsp
Posted: 07/05/2021 14:35:29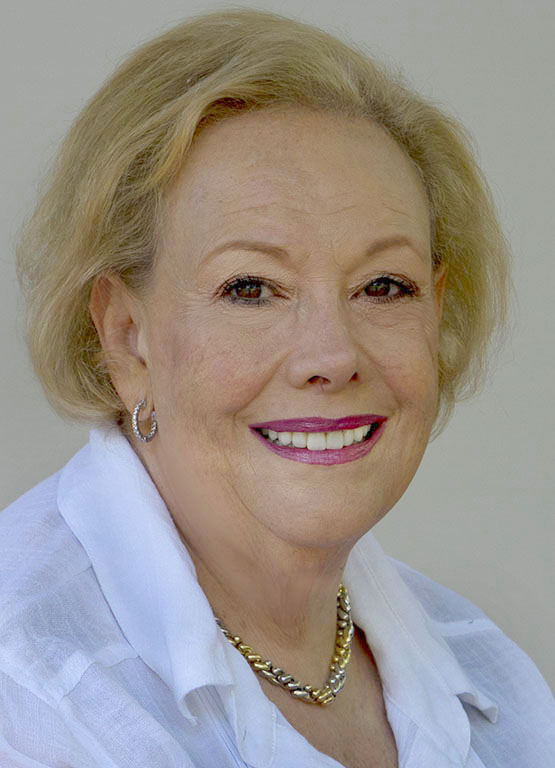 Melanie Hurwitz
Thank you all for the invaluable comments. I learn from you all every time. Gary I think you have found the best version. I should have thought about cropping. The heavy vignette makes the building pop! &nbsp Posted: 07/09/2021 11:05:47
---
---
---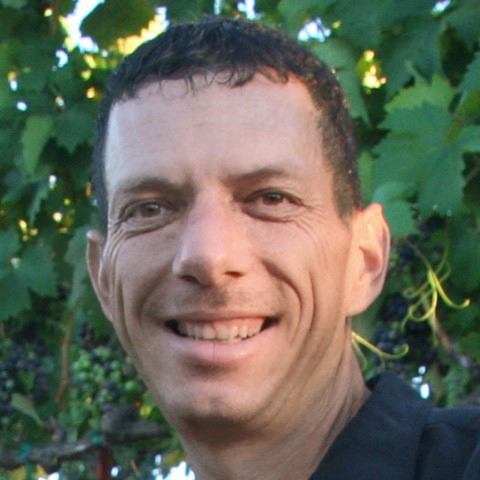 Jack Florence Jr
What a find, Melanie!

I think Gary's edit best gets after what we all were seeing; there's some color in the sky, kind of a sepia tone, that doesn't mesh with the rest of the image. I like Gary's version very much. It looks like he cropped in just a bit closer too, which I was also going to suggest. &nbsp Posted: 07/05/2021 16:16:32
---
---
---
Charles Walker
Melanie, you did a lot to render an interesting complex image that conveys a spooky, nearly evil feeling. For me the subject of this photograph is the takeover of the store by the wild weeds and foliage, so, tweaks that draw attention to the store work against this rendition. I wonder if the image has become harder to work with because of the cloudy day and that morning or afternoon light might have reduced your work? &nbsp Posted: 07/09/2021 14:47:09
---
---
---
Please log in to post a comment