Arik Gorban
---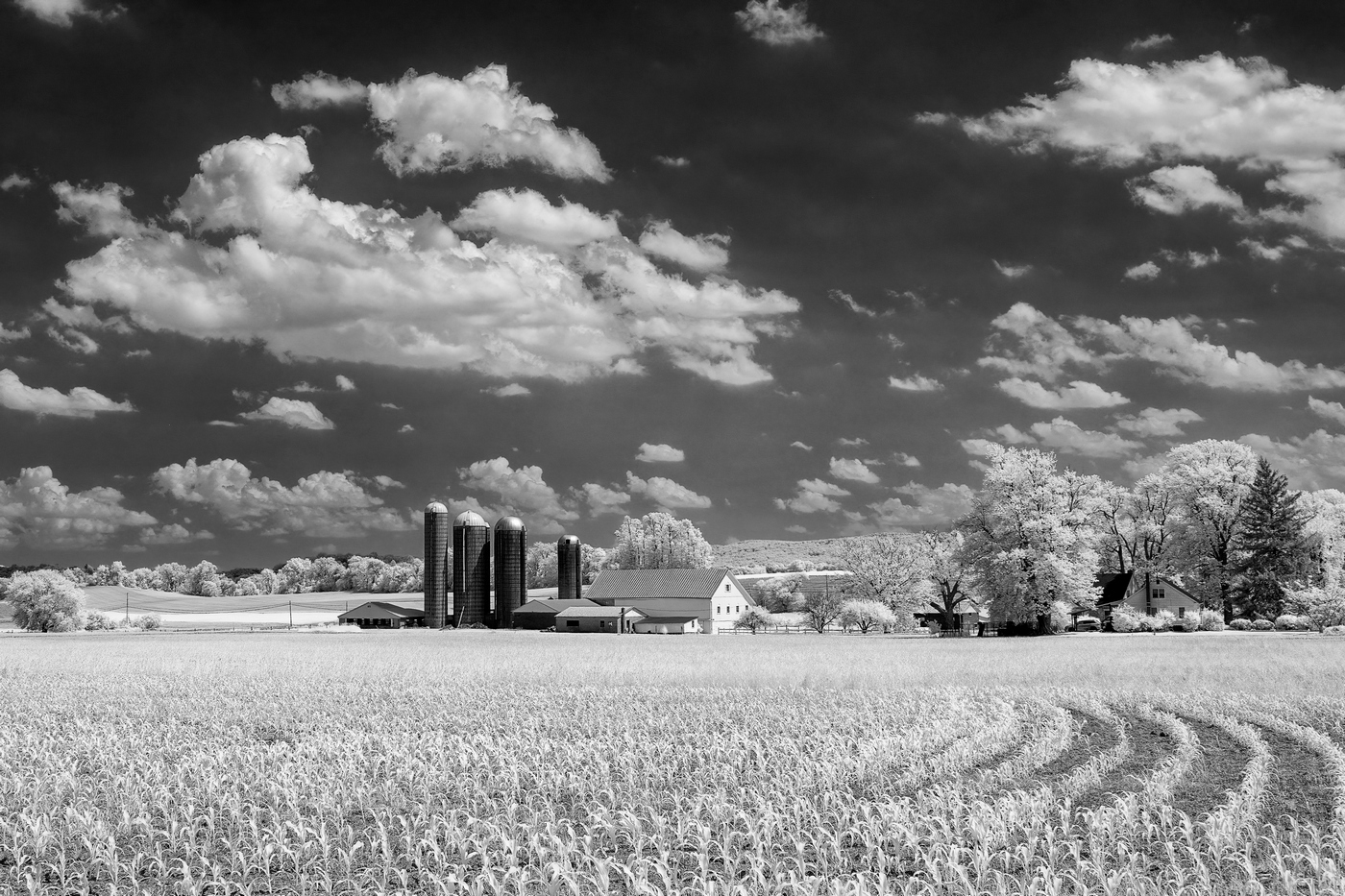 July 2021 - PA Farm in Summer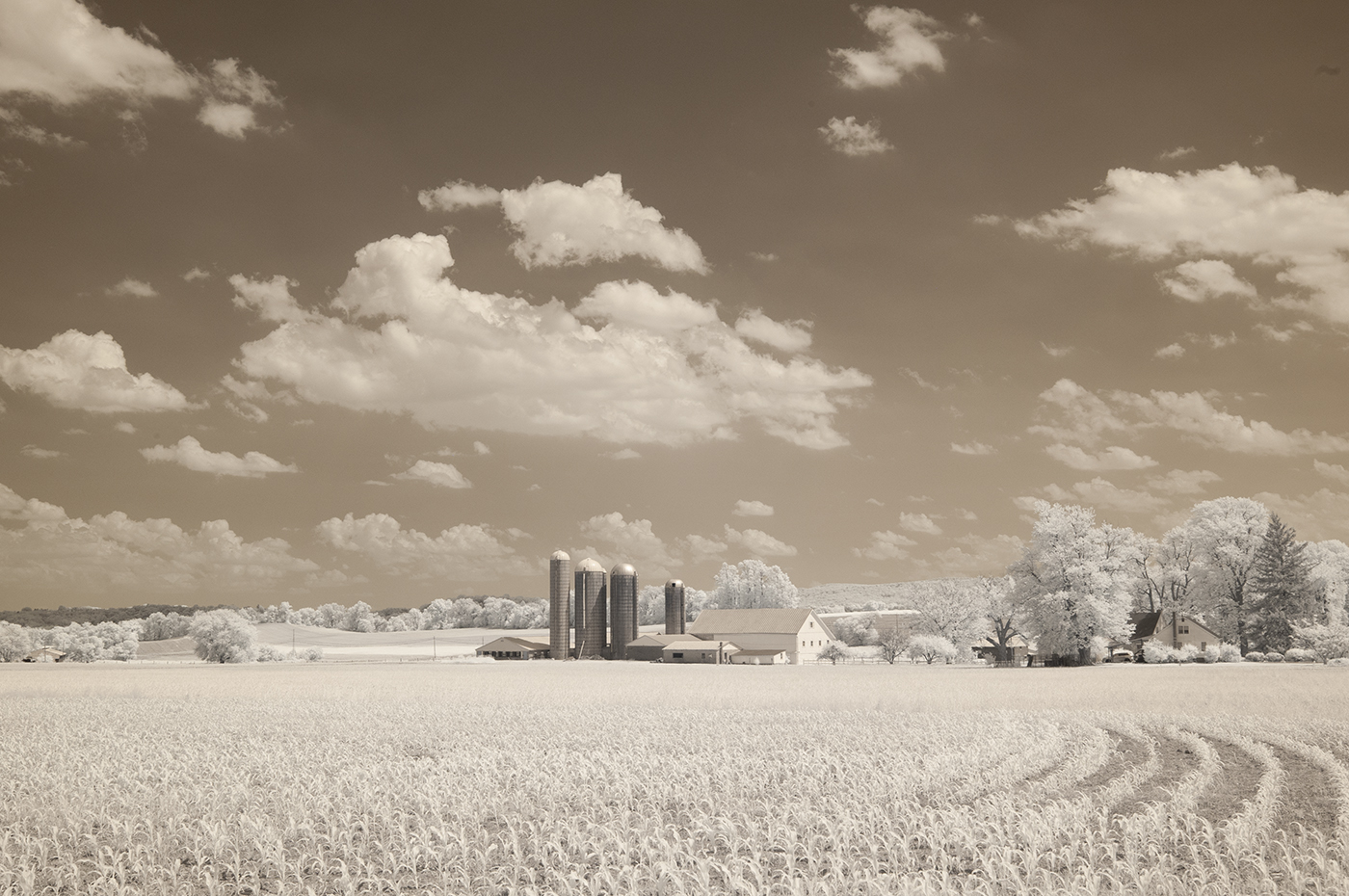 Original
About the Image(s)
The picture was taken near Rehrersburg, PA with a Nikon D300 converted with a 720nm filter. It was shot at 29mm (43mm eqiv), ISO 200, F9, 1/400 sec. After the initial tonal adjustments in ACR, post processing in Photoshop included noise cropping, reduction and sharpening. The b&w conversion was done in NIK Silver Efex Pro 2.

The curved lines in the field and the clouds attracted me.
---
12 comments posted
---
---
---
Palli Gajree
Hi Arik
Beautiful scenery and clouds depicted in IR. Composition spot on. Also like the touch of highlight on the left of the house. If it were my picture, I'd marginally darken the foreground, without loosing the emphasis on the curved lines.
With this in mind I took the image in PS and did just that. Also cloned out both clouds at the top. See what you think!
&nbsp
Posted: 07/04/2021 00:32:42
Arik Gorban
This works. Thank you, Palli.
&nbsp Posted: 07/04/2021 08:30:05
Palli Gajree
Hi Arik
Sorry for omission when writing the comment. This has now been corrected. Glad you like the edited version.
All the best. &nbsp Posted: 07/04/2021 20:12:22
---
---
---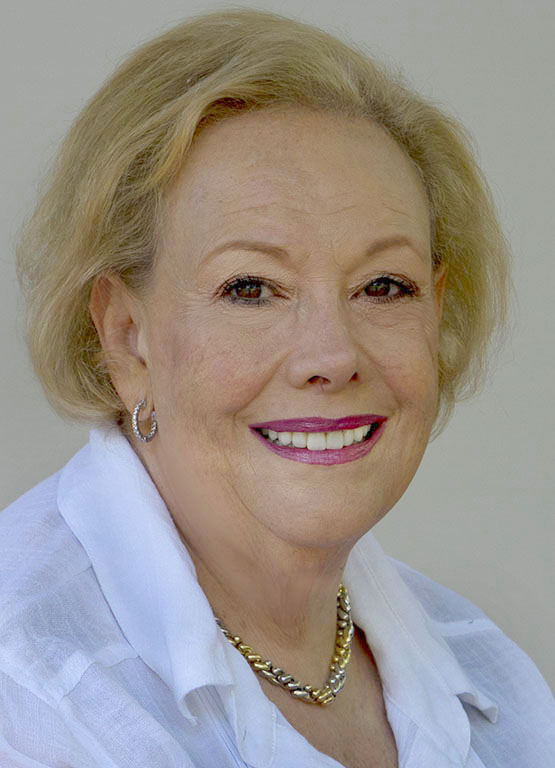 Melanie Hurwitz
Hi Arik, Well seen. Those curved lines make the picture. I do think that there is a sameness in the tonality and some dodging and burning would enhance it. I do like the vastness that you have conveyed. &nbsp Posted: 07/05/2021 13:12:18
Arik Gorban
Thank you, Melanie. I'll try it. I do le softer tones in pastoral scenes, but will try it.
By the way, my Bad Weather Photography article was published this month in the PTD Photo Traveler summer issue. &nbsp Posted: 07/05/2021 14:35:28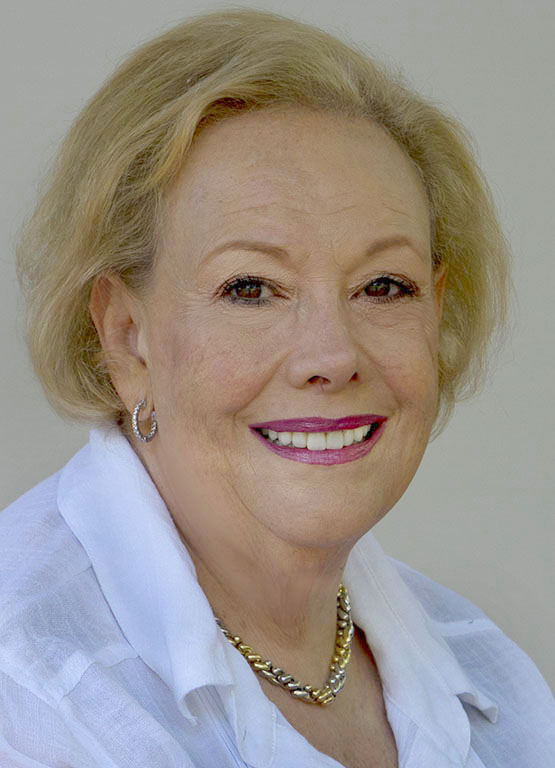 Melanie Hurwitz
Congratulations on the article. I love bad weather photography too. Excited that I belong to this erudite and wonderful group. &nbsp Posted: 07/09/2021 11:09:54
---
---
---
Emil Davidzuk
Arik,

Great shot. The clouds are perfect. I think a little more dark in the sky would add to your scene

If beggars could be choosers I would want more of the curved lines of corn

Regards

Emil &nbsp Posted: 07/05/2021 14:06:49
Arik Gorban
Thanks, Emil. I wish I could get a better use of the curves, but I couldn't walk into the field. &nbsp Posted: 07/05/2021 14:37:01
---
---
---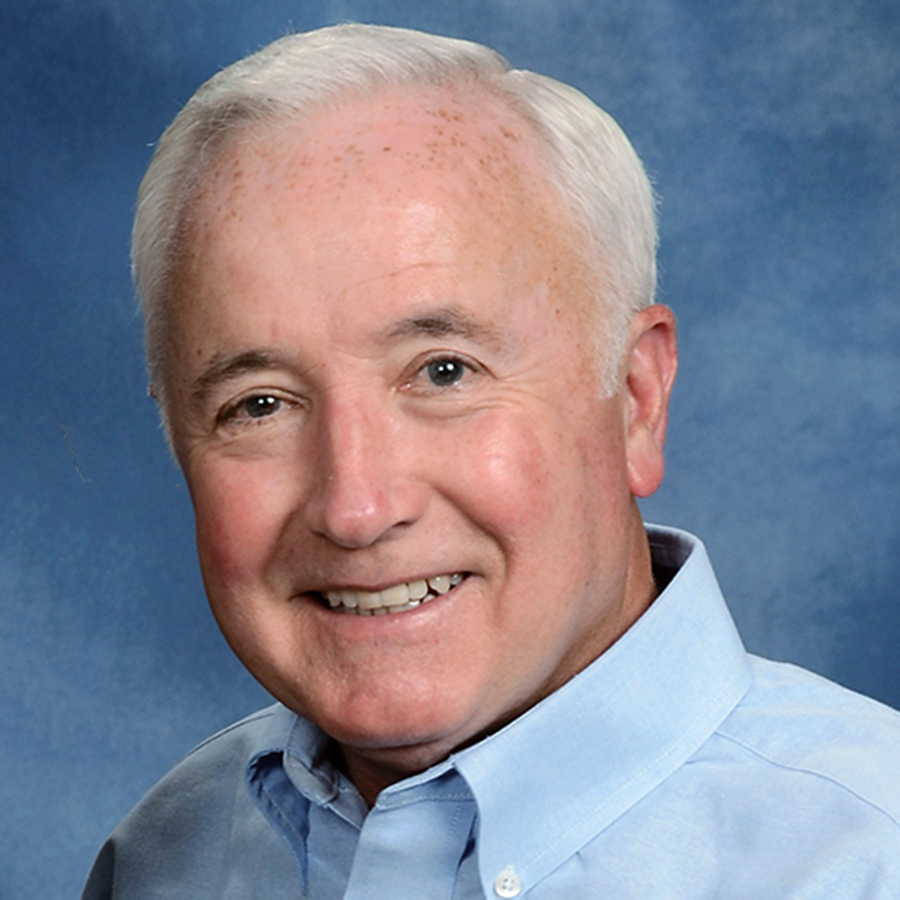 Gary Potts
Arik...greetings...what can I say? I like this very much, especially with the 'corn curves' taking me right up to the farm and the silos. This is top notch in my view. Yes, were it mine, I'd add contrast and make the blacks a bit more bold...but everyone has their own opinion of the desired tonality. &nbsp Posted: 07/05/2021 14:25:10
Arik Gorban
Thanks, Gary. Congrats for your article. My Bad Weather Photography article was also published this month in the PTD Photo Traveler. &nbsp Posted: 07/05/2021 14:32:21
---
---
---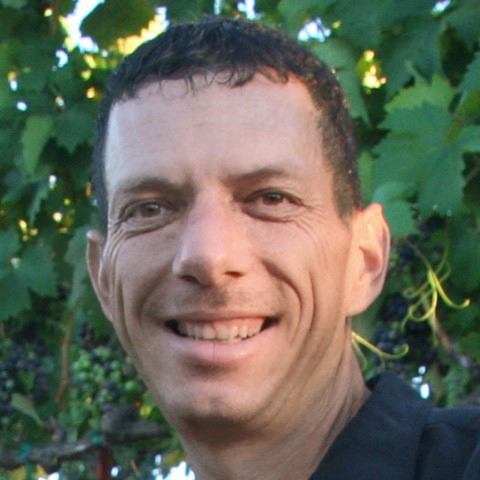 Jack Florence Jr
They say the eye goes to the area of highest contrast, which in this case are the silos. It works very well for me, Arik, and the only thing I'd change, is make the sky closer to black, as Emil mentions. Otherwise, I don't mind the similarity in tones of the lighter areas. I think the silos have enough contrast to carry the landscape. &nbsp Posted: 07/05/2021 16:20:53
---
---
---
Charles Walker
Arik, I like curved lines too. Paths and rows are attractive compositional elements. Often with IR we take photographs of dilapidated barns and farm houses; however, this is a refreshing look at a healthy farm in the middle of a lovely day. It is a comforting image. &nbsp Posted: 07/09/2021 14:54:43
---
---
---
Please log in to post a comment