John Roach
---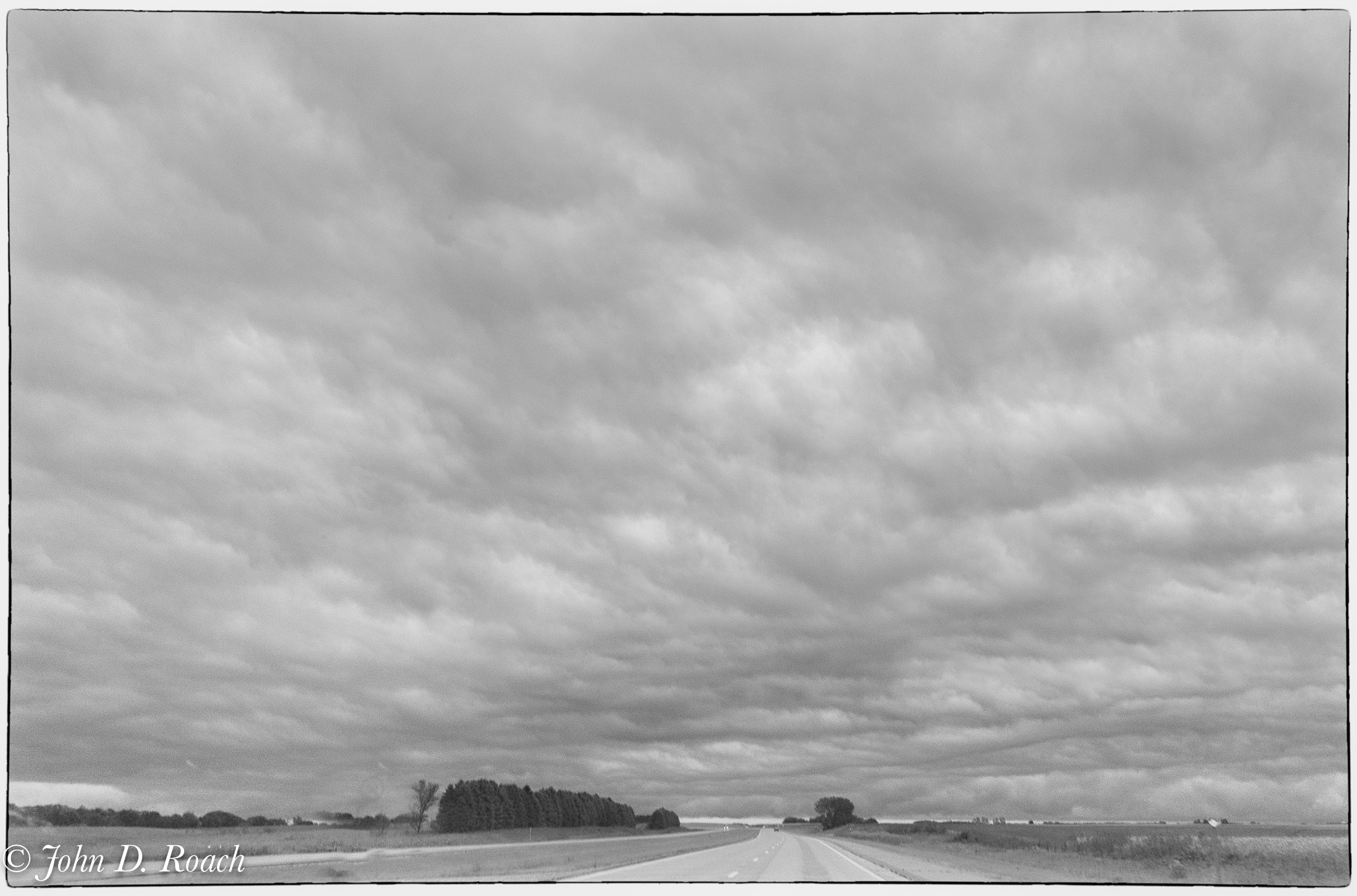 November 2023 - The Long, Long Highway
About the Image(s)
This image was captured with a Nikon A 28mm lens through my windshield while traveling across South Dakota after spending a couple of weeks in the Tetons and Yellowstone. I processed the original color in Lightroom and used DxO Nik Silver Efex Pro V6 to captured the tonal feel of this bleak day on the wide open Prairie. There was selective toning to open shadows of the trees and to keep the feel of the vast vista.
---
This round's discussion is now closed!
13 comments posted
---
---
---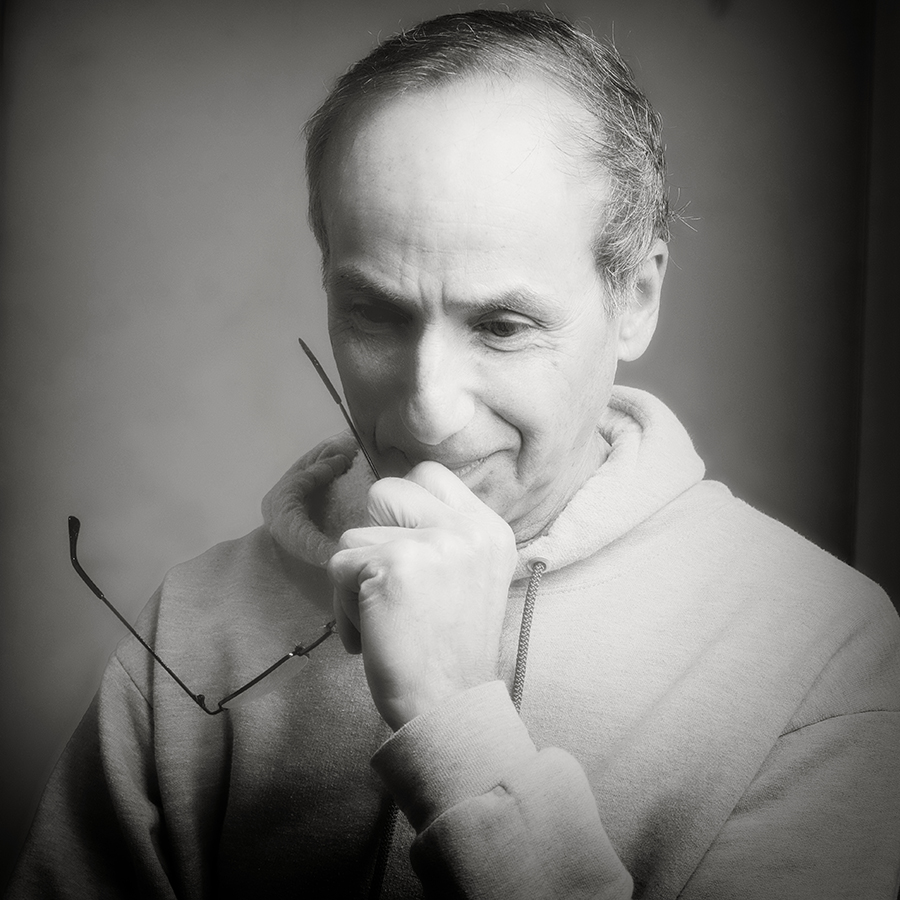 Lance Lewin

(Groups 83 & 87)
Outstanding!!

Nothing evokes more a sense of "place", and emotion, than a proper use of "space". Here, the salient Sky supports the smaller Highway and Trees .. actually elevating their perspective in creating an emotional response from viewers.

A fine example when to present a mid-tone gamut that screams subtle visualizations along this mostly deserted highway.

(I do suggest removing the signature in the lower left as it interferes with completely appreciating the scene).

&nbsp Posted: 11/07/2023 08:42:04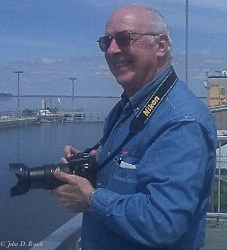 John Roach
Thank your for both your Bulletin Board comment and this image review and insights. Your comments are appreciated.

Regarding the copyright signature, I understand your perspective might differ from mine while on the internet but, it is my personal policy (for many years now) to include my signature unless my image is in a specific contest or an exhibit (both online and live) as a projected image or print.

I choose to use my copyright in all other electronic media for protection if the image can be downloaded or saved by others. &nbsp Posted: 11/07/2023 12:20:39
---
---
---
Stuart Ord
I think that a playoff is needed here, between the amount of sky shown and the amount of road. In my view, there is too little road, the picture feels unbalanced to me. The sky is interesting, no doubt, albeit a little monotonous, but it just swamps the land. I've been looking at cropping the top to make a letterbox style, and that's OK, it feels more balanced, although the "space" feeling does decrease. Alternatively, if there was more land to add (from a previous cropping) then perhaps that would give more balance. Or both!

I understand your policy, but I do agree with Lance that a signature is a distraction in all images. My view is that if anyone wants to copy my online images and can do something with them and don't care about being a thief, then they can please themselves! Nowadays, it is easy to remove a signature from a copied image, anyway.

&nbsp Posted: 11/10/2023 03:15:24
---
---
---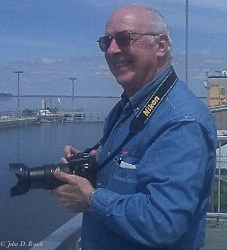 John Roach
Stuart, I have two comments in response:

1. I think everyone has a perspective. However, sitting in a car driving the road, that is what I saw and it had a powerful effect on me for that was the through the windshield view and it focuses on the vastness of the prairie when low to the ground.
I could even put myself in the shoes of the folks who crossed these lands in the 1800 going west.

2. I respect yours and Lance's opinion, but won't change my position regarding copyright on online postings unless the rules of electronic projection dictate otherwise for a specific reason or event. I sign my non photographic art work, too. However, I don't sign my photo prints as a general rule, since they are in my house or have have been professionally framed with copyright info on the back of the frame. &nbsp Posted: 11/10/2023 10:05:46
Stuart Ord
That's absolutely fine. I often wondered why I take photos, as not many people see them. The answer is, I came to realise, they are for me, so by and large I do them as suits me. You're welcome to do the same! I'm glad you captured your feeling of the moment.
I put a signature on all the photos on my web site, thinking it was correct to do so. But now I think I wasted my time. Reading some articles, it is staggering how many images are uploaded onto the internet every day. According to
https://www.lightstalking.com/photo-statistics/,
3.2 billion images are posted onto social media every day. Now I know all our photos are a cut above most of those :-) but I have no doubt that no-one is going to copy mine to my regret. &nbsp
Posted: 11/20/2023 09:27:54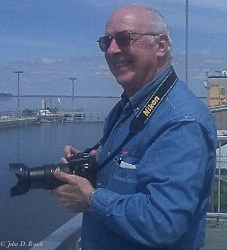 John Roach
The Bottom Line for me is simply I like signing my work just like I sign my art (do pastel both with pastel chalk and pencil) as well as digital painterly images..I like them signed. I do what I do for the joy of it. I have not entered a PSA Exhibition or contests nor have I sought to earn stars and letters behind my name.

I do occasionally exhibit in galleries and have submitted to contests on a couple of different projected image websites. Then I follow the rules of the contest which are minimal. That definitely precludes copyright signature except for two that I am active in where it doesn't matter if it is signed or not.

I photography for my self and my family and pure joy of it. I also don't like a lot of rules and thus strangely enough PSA's various rules or pointless to me. What I care most about and have learned immensely from PSA members is how to use editing techniques, compose, expose and present such that I find my joy in my work and others might see it as a cut above the rest. Some of the PSA rules do not work for me and that is my choice. &nbsp Posted: 11/20/2023 11:53:02
Stuart Ord
I think that signing your work is an indication of your pride in it. Good for you! Perhaps I don't have any in mine :-(

Alas I think the incessant increase of rules is a sign of the times. As a professional engineer, I hated many regulations. They were necessary for some things, of course, but over the top for others. They often stifled creativity and innovation. The people who make the rules often don't know when to stop. At least with a hobby we can do as we wish. &nbsp Posted: 11/20/2023 16:13:12
---
---
---
Chris Prior
What a magnificent sky. It provides a canvas on which you can over paint and I like your choice to use just a small section of landscape as it provides great depth where the viewer is taken way off into the distance. I like the balance of the small copse of trees with the larger lot. The road dissecting them provides a strong leading line. Just left of the futhermost left tree; has there been some cloning done? It looks a little untidy there. &nbsp Posted: 11/18/2023 03:38:34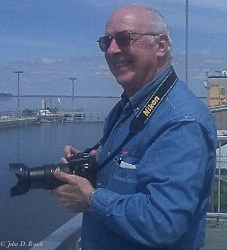 John Roach
Chris, thanks for the positive comments and, yes, I agree, I need to do some more work on the area where I did some cloning. &nbsp Posted: 11/18/2023 12:03:52
---
---
---
Santiago Montalvo
I like it. I really do.

I could say there is too much sky and not too much land shown in the composition. Evidently it was taken while driving. I could say that I find it grainy and perhaps soft or out of focus in some areas. Then I moved the image to my Ben-Q (the Mac was too small to appreciate it) and I just kept staring at it. This may not be the most perfect shot, but it I found myself at peace just looking at the clouds. Sometimes the perfect image is the one that brings more meaning and this made me feel good.

By the way, I also like to add my signature to my images, not to brag or to feel important, but just as a little something for myself, like a "hey! I did this". I know many don't respect copyrights and will copy many images. However, Stuart's comment made me smile and chuckle since I don't think anyone will steal mine either! After thinking about it, wouldn't it be something if someone finds my photography worthy of stealing? Wow! &nbsp Posted: 11/21/2023 15:13:00
---
---
---
Don York
With an image like this, I would normally react with "way too much sky", but the more I look at it the sky in relation to the road provides a new perspective that I like. &nbsp Posted: 11/21/2023 15:31:39
---
---
---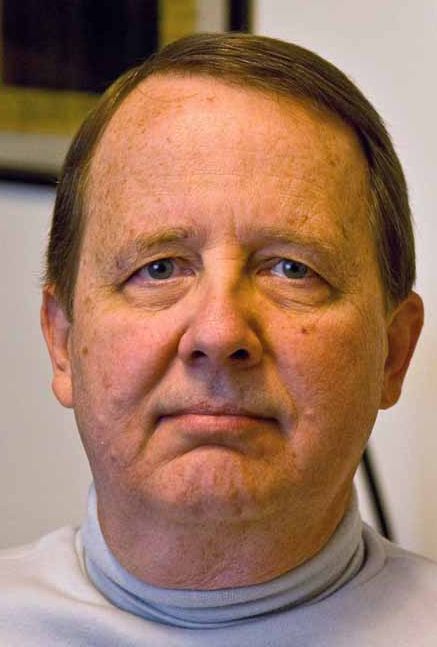 Jerry Snyder
The ratio of cloud cover to highway creates a mood or feeling. That end of a long driving day feeling when the details in the scenery are less interesting. This works for me. Nicely done. &nbsp Posted: 11/22/2023 14:45:06
---
---
---
Stan Bormann
It ia good to break the rules. I recall when we went to Tanzania back in 2009 there seemed to be a lot of photographers that were putting the horizon way below the 1/3 in the image. They would put an interesting horizon with the unique african trees and even animals down there. It was eye catching. This certainly caught our attention as documented in all the comments. Congratulations on finding a way to be artistic with an ordinary scene. &nbsp Posted: 11/25/2023 19:50:41
---
---
---