Jerry Snyder
---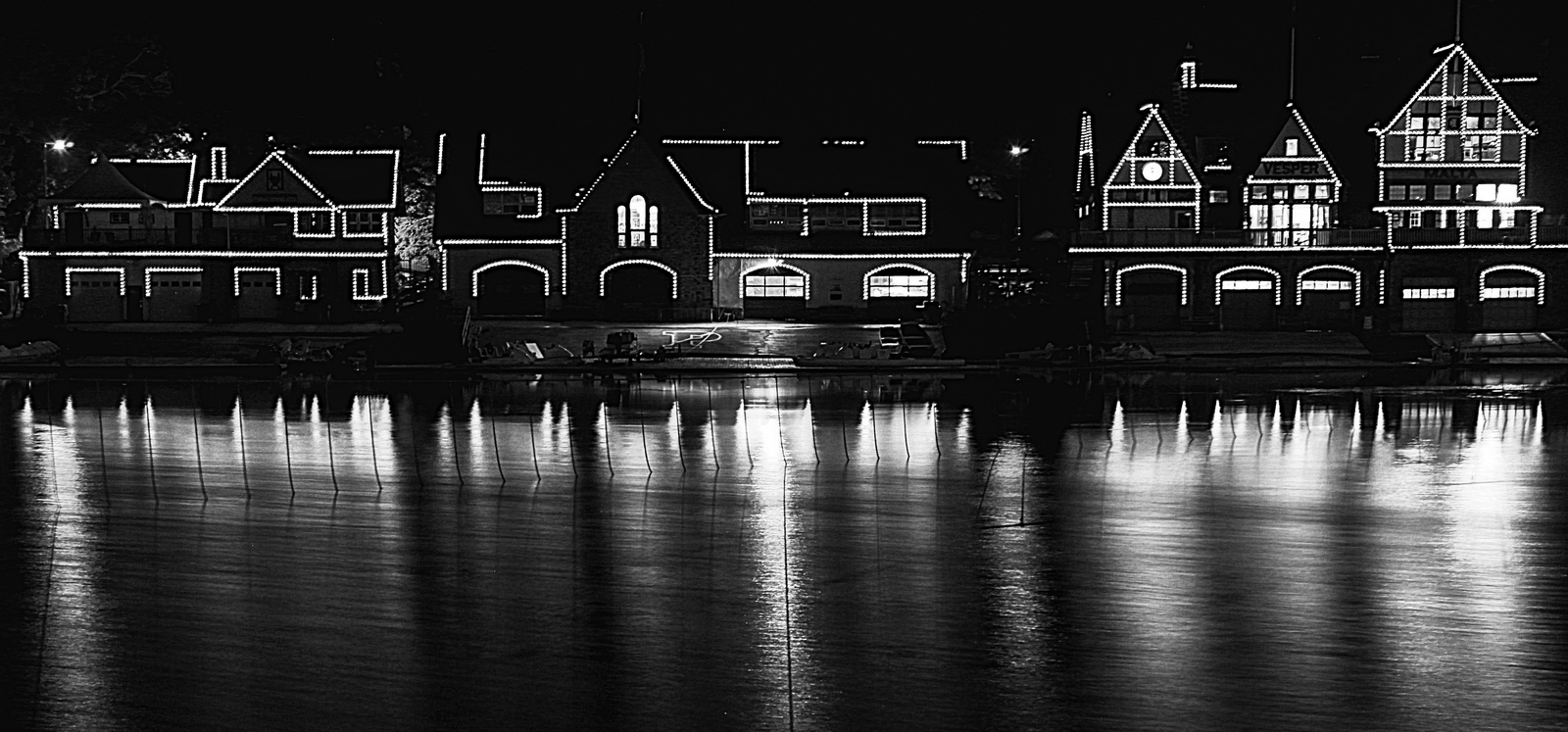 September 2021 - Boathouse Row from Fish Ladder at Fairmount Dam
Original
About the Image(s)
My monochrome image for September is attached. The image was taken from a fish ladder on the Schuylkill River in Philadelphia. It shows several of the boat houses for the collegiate rowing clubs which are outlined in lights. The vertical lines above the water are chains to warn boaters not to get any closer to the dam which is just downstream from this view. The exposure was 8 sec., ISO 100, f/2.8 tripod mounted. The focal length was 42 mm. The image was cropped and straightened in Fast Stone before color and tone adjustment and conversion to monochrome in Lightroom. A color version is attached for reference. The colors reflected on the water but did not show up on the lights outlining the houses – interesting. I don't know if that was an artifact of the long exposure or the relatively bright light bulbs.
---
6 comments posted
---
---
---
Helen Sweet
Jerry, I prefer the monochrome image of this interesting, unusual locale. Initially I thought these were Christmas lights. How strange that the seemingly white lights cast colored reflections. And in the B&W version, it doesn't matter. Rereading, I now understand what the vertical lines are, but not sure how they function at each slip to warn boaters. Fortunately your tripod allowed a low ISO, preventing noise. I suspect that you took several shots to get it right. Well captured, well processed in post. &nbsp Posted: 09/03/2021 23:52:40
---
---
---
Stuart Ord
I think this is a well-taken image, technically spot on.
My first impression after taking in an over-view was "what is the line in the middle?". It drew my eye strongly and reduced the impact of the picture. It looks like a print with a fold in the middle! I think it's a reflection of a chain, made prominent by the bright reflection of a light behind it. It's easier to understand the chains and their reflections in the colour version.
A tiny bit more at the top, or removing the right-most aerial, would give the picture more room in the frame too.
So I prefer this image with about a third of it cropped off the bottom to remove that reflection and the aerial removed, making a letter-box result that I think has real punch, lots of interest and no distractions. &nbsp
Posted: 09/05/2021 01:55:14
---
---
---
Don York
Yes I like Stuart's suggestion for a crop off the bottom. Otherwise a great time exposure of this scene. &nbsp Posted: 09/06/2021 13:15:47
---
---
---
Stan Bormann
I like this image and it brings back memories of when I lived in King of Prussia and drove this road to Philadelphia or the airport in 1967 of so. I don't think it has changed much. The image suffers from having that center line down the middle of the image. This could of been eliminated I suspect by moving the camera right or left so it would not of been in a highlight in the water. Stuart's crop suggestion is a solution to this problem but I think I would prefer a retake or version where this line was not in a highlight. &nbsp Posted: 09/09/2021 10:54:20
---
---
---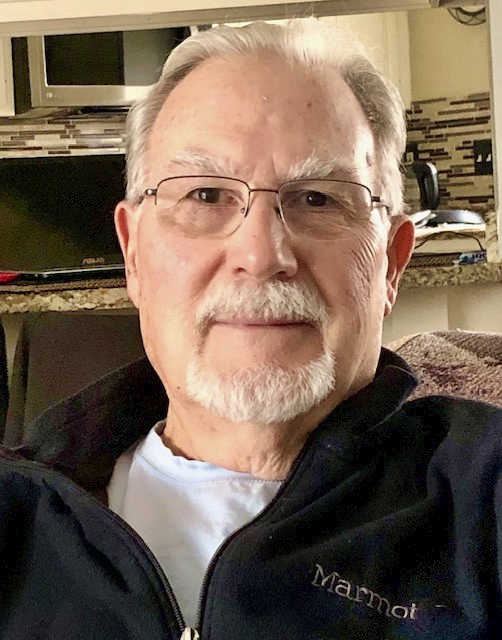 John Kelly

(Group 88)
Hi Jerry,
Just checking out your photo of boathouse row. Looking at the B&W and the color. I like them both....they are really nice shots. Love what you were able to do with the B&W. When my oldest daughter was in college she rowed for LaSalle. &nbsp Posted: 09/09/2021 21:06:59
---
---
---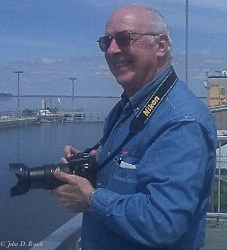 John Roach
The black and white image is interesting with focus on lines. At first I thought I preferred the color version but now I think I like the monochrome far better because it simplifies the viewers focus and it is all about interesting lines. Stuarts suggestion of crop works for me as an alternative perspective. &nbsp Posted: 09/16/2021 12:38:03
---
---
---
Please log in to post a comment