Stuart Ord
---
September 2021 - Anderton Boat Lift
About the Image(s)
Britain has a network of canals which date from the Industrial Revolution. It was before trains were invented, and roads were still glorified cart tracks and not capable of cheaply hauling freight in quantity. Rivers don't always go where you want them to, so canals sprang up. Today, many still operate but more for leisure than for heavy transport.

One problem that hit canal builders was sudden changes in level. Lots of "staircase locks" exist, with as many as 30 locks in quick succession to lift a boat maybe 250ft. Here's an interesting photo if you're interested - http://www.photographers-resource.co.uk/A_heritage/canals/LG/Devizes_locks.htm

Such staircases rely on a gentle slope to build them up. What if the slope is steep? There are various alternatives, and one is not far from here, near Northwich in Cheshire. It's a Victorian structure that lifts a floating boat between two levels (a canal and a river in this case) using two large hydraulic rams, one boat going up and another going down, usually.

It's a crowded area and it's difficult to get a vantage point without modern paraphernalia getting in the way!

Canon M50 mk2, Canon 18-135mm lens at 29 mm, 1/320 sec at f8, ISO400. Processed from RAW in Affinity.

---
15 comments posted
---
---
---
Don York
A most interesting image. I could stare at for a long time. Great detail is evident. I would love to see a view taken back a little, to reveal more of the building and possibly the waterway. &nbsp Posted: 09/06/2021 13:11:59
Stuart Ord
---
---
---
Stuart Ord
---
---
---
Don York
Wow, a truly amazing structure! &nbsp Posted: 09/07/2021 18:04:30
Stuart Ord
The Victorians were amazing engineers really. It was a time of great developments and fearless innovation in all facets of engineering. However, the spirit isn't lost, and there are lots of interesting modern initiatives. You might like to look at the Falkirk Wheel -
https://www.scottishcanals.co.uk/falkirk-wheel/
- a different and modern solution to the same problem. &nbsp
Posted: 09/09/2021 02:17:16
---
---
---
Jerry Funk
Great impact! Thanks for the details and alternative views. I enjoy the graphic nature of the image and don't have any suggestions. &nbsp Posted: 09/08/2021 15:20:08
---
---
---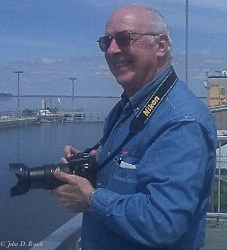 John Roach
I like the composition, depth, story, and tonality. The only thought I have is I feel that somehow there probably would be more shadow on the Roof of building below the Boat Lift. &nbsp Posted: 09/08/2021 15:41:15
Stuart Ord
That's an interesting observation, John, and in hindsight I've got to agree. All I can say is there were no lights under there, and I didn't dodge it! It must have been the angle of the roof. The sheds beyond the structure appear to have even lighter roofs, although they aren't beneath anything like this foreground one is. &nbsp Posted: 09/09/2021 02:12:23
---
---
---
Stan Bormann
I think this is an excellent monochrome conversion. Yes, there are some roofs that are perhaps close to blown out and some selective adjustment might improve it, but the vast majority of the image has a wonderful mix of textures tones and contrasts. These "industrial" scenes make good monochromes it seems. We love these canals and have boated on the Loir Lateral canal in France including crossing over the Loir river valley on a late 19th century aqueduct that I recall was about 2000 feet with our boat that we piloted ourselves. We have a boat reserved on Canal du Midi in Southern France in 2022 where they have the staircases of locks. Du Midi canal is the eastern half of the canal in France from the Mediterranean to the Atlantic without going around Spain and Portugal. &nbsp Posted: 09/09/2021 11:05:09
Stuart Ord
Thanks, Stan. I prefer to have not too much detail off the subject, and the bsckground was rather busy, so "close to blown out" is fine by me.
That sounds like a great trip. We enjoy holidays in France etc, but it's a few years since we've been. Tha castles in the Loire area make good photos. The boats aren't built for speed, so I guess it's a long holiday. We are going in 2022 too for our first trip to the EU in several years, which will be a river cruise on the Danube - cancelled twice now due to covid, hoping for 3rd time lucky! &nbsp Posted: 09/09/2021 14:26:05
Stan Bormann
Much different than out trip on a 50 foot boat with a crew of 8. The entire crew is from one family, our family. &nbsp Posted: 09/09/2021 23:25:26
---
---
---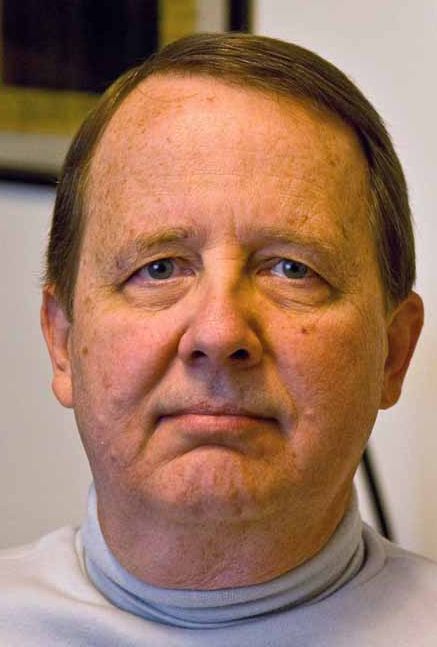 Jerry Snyder
I like the composition. The level of detail, tonality, and texture make clear that this is a large strong structure. I would not know its function without your explanation. Would it be possible to have a boat in the image?
&nbsp Posted: 09/09/2021 18:03:34
---
---
---
Guy Davies

(Group 4)
I love a good monochrome, and you have got one here. I have photographed other structures (but not this one) and find that usually colour is a distraction. The mono presentation allows you to emphasise the shapes and the details. You have also chosen an interesting viewpoint which does bring out the shape of the structure very nicely. I wonder if a little more contrast would be good.
Incidentally, the two 'gondolas' are perfectly balanced even if there is only a boat in one of them. Putting a boat into one, pushes out the same weight of water according to Archimedes, so the weight stays the same! &nbsp Posted: 09/14/2021 06:36:21
---
---
---
Helen Sweet
What a monumental industrial structure. Wonderful full gray scale detail in the lift and its surroundings. I especially like your first additional image showing the lift in action so I can see its function. . . likely taken a different day with a different sky. &nbsp Posted: 09/27/2021 01:43:14
Stuart Ord
Actually the pics were taken within an hour of each other! English weather is famously quickly variable. &nbsp Posted: 09/28/2021 15:37:01
---
---
---
Please log in to post a comment