Stuart Ord
---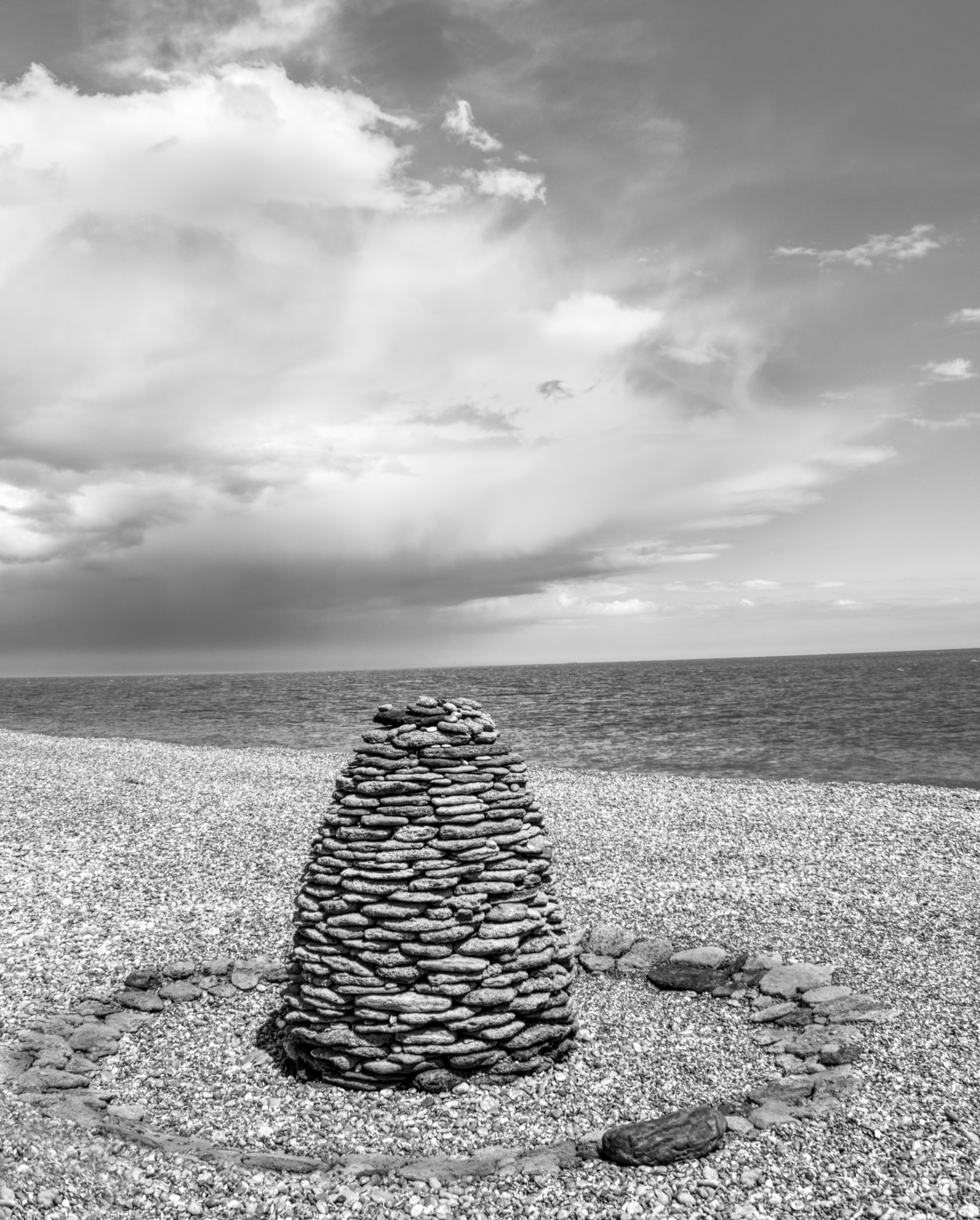 June 2021 - Stone Monument on Pebble Beach
About the Image(s)
We were visiting some towns and villages on the Suffolk coast last weekend, and came across this edifice on the beach. Locals said it had just appeared a couple of weeks previously, there was nothing on it to suggest who, or why.

It was very sunny so I did an HDR merge.

Olympus OM-D EM-1ii, Lumix 7-14mm lens at 14mm, 1/8000 to 1/160 sec at f 5, ISO 200. Processed in Franzis HDR projects then Affinity.

---
9 comments posted
---
---
---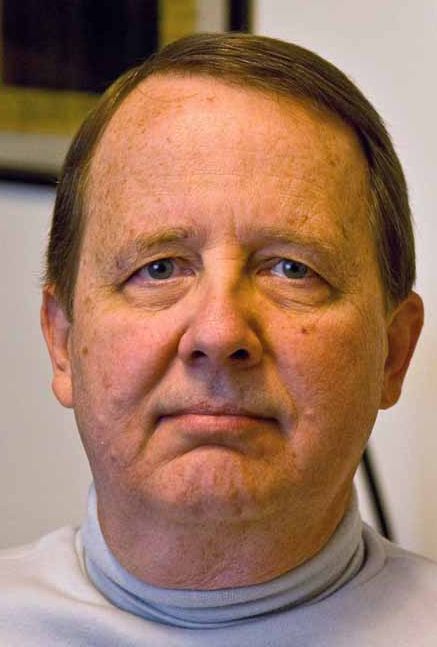 Jerry Snyder
What an interesting little beehive-shaped structure! It makes me wonder where the rocks came from since the surrounding rocks on the beach are much smaller, how long did it take to construct the monument, and how long will it last? &nbsp Posted: 06/05/2021 09:00:19
---
---
---
Stuart Ord
We wondered that too, Jerry! It's difficult to scale from the photo, but is at least
1.5m
tall and so must weigh several tonnes, unless it has a hollow core somehow. So shifting it, even from somewhere local, would have been a big job.
Anyway, well done them, it's interesting! &nbsp
Posted: 06/06/2021 04:34:46
---
---
---
Jerry Funk
That's very interesting and intriguing. I assume a group of artists banded together to construct it. It reminds me of the spiral jetty in the Great Salt Lake. There too the stones had to transported and carefully placed. &nbsp Posted: 06/08/2021 17:04:08
---
---
---
Don York
I love the image and the overhead clouds. I was going to suggest that the skyline needs to be straightened, but then this may tilt the monument unnaturally. Were the rocks tilted slightly? &nbsp Posted: 06/13/2021 13:29:00
Stuart Ord
No, they didn't seem to be, the pile was symmetrical and vertical as far as I recall. The beach was sloped in more than one way. I always follow the maxim "verticals are always vertical", and even a sea horizon can look sloped when viewed at an angle like this. A sea horizon is always horizontal when you look directly out to sea with equal amounts to left and right, but it appears down to the left when looking left (and vice versa) like this. So`I agree, it looks odd at first but I think it's correct. Disagree if you like! &nbsp Posted: 06/13/2021 16:33:28
---
---
---
Helen Sweet
What a fascinating structure. There's something spiritual about it standing alone there, reminding me of an ancient prayer monument. Like the others, I have questions about who, and why. Do you get back there or know somebody who could tell you how long it lasted? Beautifully constructed and well seen, capturing the textures of the stones, beach, water, and clouds. &nbsp Posted: 06/17/2021 00:00:49
Stuart Ord
It's not exactly worlds away, in that it's maybe 200 miles from my home. But it's a poor journey with traffic and few motorways in that region, so suffice to say I've been to that part of England maybe 5 times in my life! It's not my favourite area of the country, we went there because someone else had organised a meeting of a motorhome owners club to which we belong, there. So alas no, its fate will remain a mystery to me! &nbsp Posted: 06/17/2021 03:00:15
---
---
---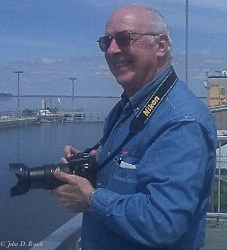 John Roach
Nice tonality as well as interesting subject. I do strongly believe that lens perspective correction is suitable in order to maintain the vertical of the subject and leveling of the horizon water. &nbsp Posted: 06/17/2021 09:52:56
Stuart Ord
That's a good idea, I hadn't thought of that. I can make the horizon level whilst keeping the vertical unchanged. I've been able to do that in Affinity, and it does look better. Alas whenever I upload it, the horizon is still slanted even though it looks OK on my computer. So sorry, I can't show you the result. &nbsp Posted: 06/17/2021 16:13:41
---
---
---
Please log in to post a comment