Jerry Funk
---
July 2021 - Natural Patterns
Original
About the Image(s)
Perhaps I'm simple minded but I'm fascinated by all the patterns found throughout nature, even rock walls. I saw this one viewed from the floor of Canyon de Chelly and was impressed by its complexity that might be the envy of an abstract artist. In general, I think such patterns lend themselves well to monochrome conversions, but I don't think mine does it justice. Perhaps I'll start drawing this summer and use this for inspiration.

Nikon D810, 105mm, carelessly set at ISO 1100, f11, 1/125 while riding on a truck tour. Conversion was made in Lightroom with 4 masks to emphasize the patterns and detail.
---
This round's discussion is now closed!
21 comments posted
---
---
---
Helen Sweet
Jerry, I like the palette of the original. Initially I thought the B&W was a composite, perhaps of stalactites over a three tiered landscape. Very puzzling, it holds my attention as I look around the image at the various patterns and textures. &nbsp Posted: 07/01/2021 19:48:38
Jerry Funk
Thanks &nbsp Posted: 07/01/2021 20:19:04
---
---
---
Jerry Funk
I'm writing brief comments from ICU.. progressing slowly, requesting prayers. &nbsp Posted: 07/08/2021 21:47:57
Helen Sweet
Jerry, I am so sorry to learn that you are ill.
Wishing you a full and speedy recovery. &nbsp Posted: 07/23/2021 02:31:12
Jerry Funk
Thanks. I think I get released from the hospital Mon. To return home for lifelong treatment of AML. I've been told everyone else my age would already be dead. I expect to be good for another year or two. &nbsp Posted: 07/23/2021 05:19:18
---
---
---
Stuart Ord
Well, I guess I'm simple minded too. My obsession is clouds - I just love the patterns and colours. But all mono photographers like patterns surely, they are great.
I thought this was some fine tendrils dangling in front of the rock, at first.
I've put a screen shot of your original into Franzis black and white projects 6 (since my NIK seems to be playing up in Affinity at the moment) and got several interesting results from the menu of styles it offers. Far too many styles, really! I'll post a few to amuse you! A bit limited by the poor screenshot resolution, but interesting!
ICU??? I hope that's not what I think, but if it is, I hope your medical care is good and you are out soon. My best wishes and hopes for you.
&nbsp
Posted: 07/10/2021 12:33:18
---
---
---
---
---
---
---
---
---
Jerry Funk
Thanks for sharing all your interesting variations.
I have leukemia, with hopes for a long slow recovery. &nbsp Posted: 07/10/2021 13:29:28
Stuart Ord
You're welcome, Jerry, it was fun! It's amazing the number of different "looks" we can get with mono conversions.

Hoping here too. We only get to know the ins and outs of illnesses when we or someone close have them, so that's one I know little of. Keep up your good spirits, they are as good as medicine. &nbsp Posted: 07/10/2021 14:37:21
---
---
---
Don York
I think you have a great image. I have spent many hours in caves and seen similar textures in the walls and floors and agree with you that nature does a great job of providing interesting abstracts. &nbsp Posted: 07/10/2021 15:27:04
Jerry Funk
This appears to be the result of glacial movement. I have little cave experience &nbsp Posted: 07/10/2021 16:26:33
---
---
---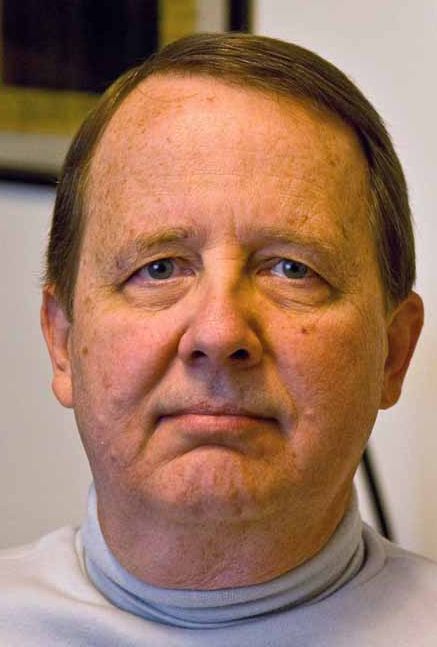 Jerry Snyder
I really like the overlay of the lines crossing each other. This is a fantastic shot. &nbsp Posted: 07/10/2021 15:57:27
Jerry Funk
Thanks, it looked special and unique to me. &nbsp Posted: 07/10/2021 16:25:01
---
---
---
Stan Bormann
I am sorry for being so late for the party. You are all having fun with this. Jerry finds all these wonderful images with lines and patterns that are relatively abstract and this is a good one. I like the darker tones top and bottom and the lighter tones in the middle. The textures and contrasts seem stronger in the middle also. A well done mono conversion. I hope you are doing well Jerry. &nbsp Posted: 07/19/2021 13:54:53
Jerry Funk
I'm beck in icu but survived a risky day long road to freedom.
&nbsp Posted: 07/19/2021 20:44:31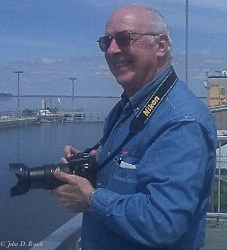 John Roach
Get well soon. So sorry to hear you are having a difficult time. &nbsp Posted: 07/20/2021 06:10:22
Jerry Funk
ITHANKS. I expect to return home We'd. For continued treatment of AML. It has been very difficult but I am a rare survivor. I expect. To live another year or two. With a high QOL. &nbsp Posted: 07/23/2021 05:23:03
Jerry Funk
ITHANKS. I expect to return home We'd. For continued treatment of AML. It has been very difficult but I am a rare survivor. I expect. To live another year or two. With a high QOL. &nbsp Posted: 07/23/2021 12:24:41
---
---
---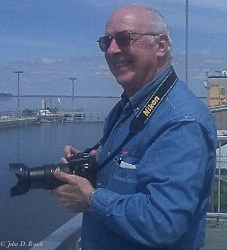 John Roach
Interesting abstract. It isn't an image I can comment on, though, because it doesn't work for me. &nbsp Posted: 07/19/2021 15:23:38
---
---
---