Jerry Funk
---
June 2021 - Spiral Fossil
Original
About the Image(s)
I saw this and thought, "That's an ideal staircase to photograph."

This was one of many hundreds of rocks and minerals for sale in my favorite such store. It's not to be missed, if you tour the Petrified Forest NP. It's located just south and west of the south entrance, towards Holbrook, AZ. It's prices and offerings, especially of petrified wood, can't be beaten. Last year was my fourth visit there.

Pixel 4XL, ISO 481,44mm 35mm equivalent, 1/30th, f2.4
Google utilizes HDR+. It analyzes and automatically selects the best portions of 10-15 images captured with one click. I cropped and made minor edits in Lightroom before processing it in Nik Silver Efex.
---
8 comments posted
---
---
---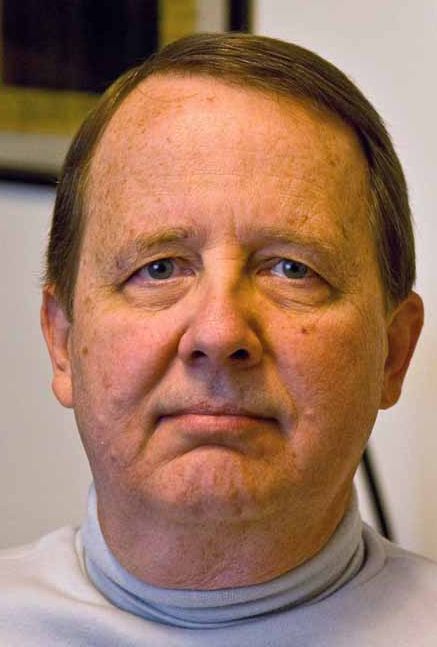 Jerry Snyder
I think these are fascinating patterns. They are so intricate. The spiral and relative sizes of the "steps" gives a nice sense of depth also. &nbsp Posted: 06/05/2021 08:51:47
---
---
---
Stuart Ord
Fossils (and shells) are interesting, and getting in close to show the detail is a big improvement on the original I think.
I think it would benefit further from the darker top left being cropped out, a bit more contrast and darkening the centre to be consistent with the outer. I've had a quick go at that below. &nbsp
Posted: 06/10/2021 14:31:07
Jerry Funk
Thanks for your suggestion, but I prefer to see more of the spiral on top although it could be lightened a bit. I tried to draw ones eye to the center by lightening it, but perhaps I overdid it. &nbsp Posted: 06/10/2021 19:44:14
Jerry Funk
Thanks for your suggestion, but I prefer to see more of the spiral on top although it could be lightened a bit. I tried to draw ones eye to the center by lightening it, but perhaps I overdid it. &nbsp Posted: 06/10/2021 20:07:51
Stuart Ord
Your gradation does give a more 3D look than my version, and lightening rather than cropping would preserve a bigger view. Either way, it's a nice picture. Reminds me of Tutenkhamun, or at least Egyptian patterns, somehow. &nbsp Posted: 06/11/2021 02:17:31
---
---
---
Don York
I like the detail in the monochrome compared to the color image. I agree with Stuart's cropping suggestion. &nbsp Posted: 06/13/2021 13:16:26
---
---
---
Helen Sweet
I like the pattern and texture to this a "staircase." Your contrasted monochrome version is definitely an improvement on the original. Never heard of the Petrified Forest NP but now want to go there. Meanwhile I'll be more cognizant of the possibility of shells as interesting subjects. I like your original crop, which draws me in plus some lightening of the top shadow. &nbsp Posted: 06/16/2021 23:40:31
---
---
---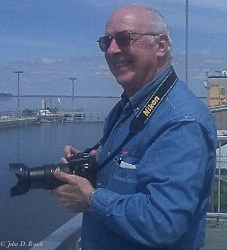 John Roach
I like the textures and patterns; there being a special calm feeling engendered by the spirals. Tonality is excellent as is the original conversion crop which for me gives context and appropriate fall off to the edge of the gram. Well done. &nbsp Posted: 06/17/2021 11:08:26
---
---
---
Please log in to post a comment