Charles Ginsburgh
---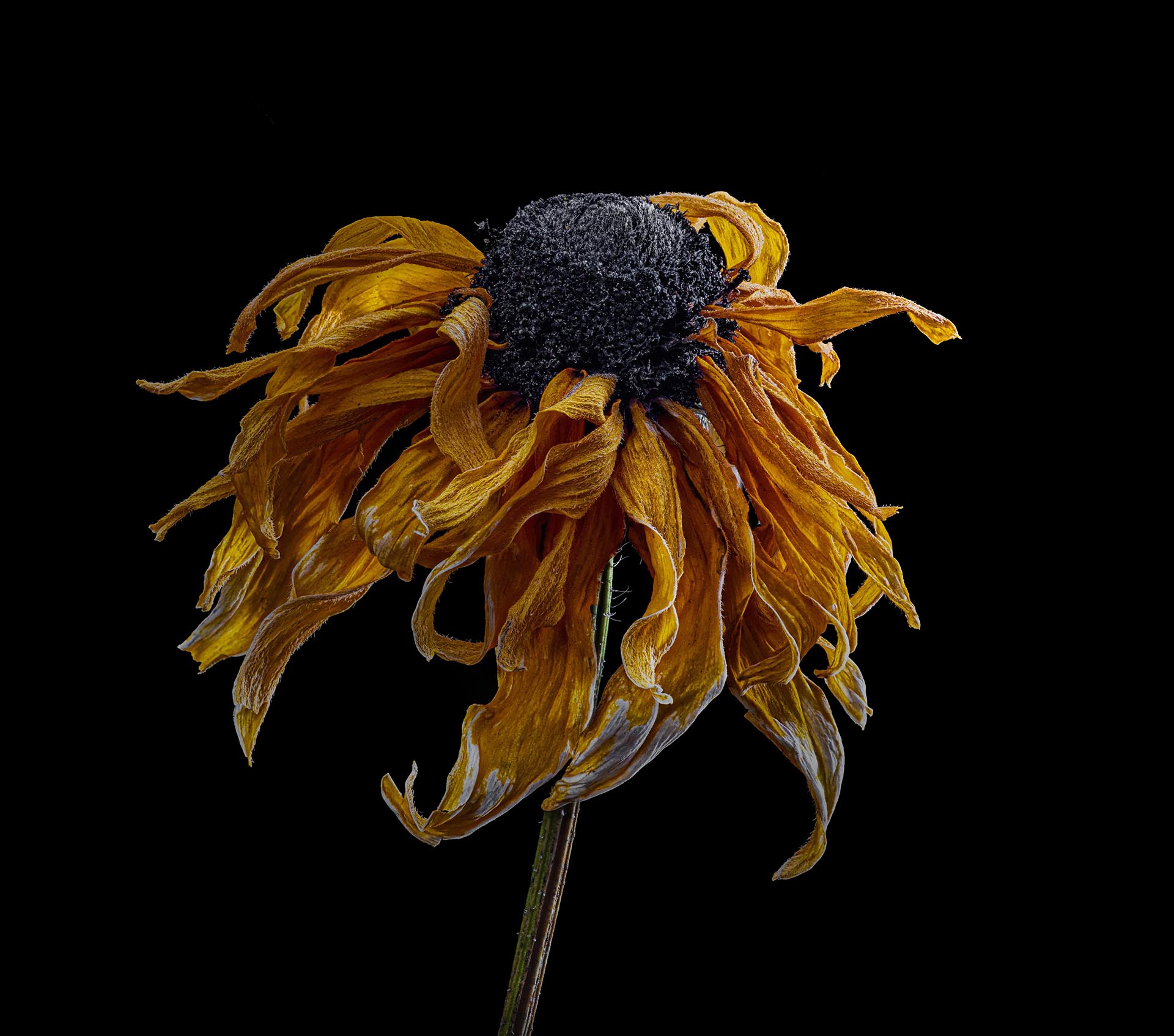 November 2023 - Dried Sunflower
About the Image(s)
Here I found a stand of old sunflowers that were well past their prime. With the owner's permission, I cut off several and brought them home to shoot. Here I used my Canon 5d Mark IV with a 100 mm f/2.8 100 mm macro lens (f/8, 1/3 sec, ISO 250 ) to generate a focus stack. Stacked in Zerene Stacker and finalized in Photoshop.
---
This round's discussion is now closed!
7 comments posted
---
---
---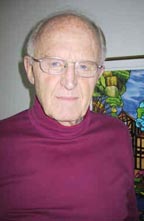 Neal R. Thompson, M.D.
Very interesting capture. Here the black background works well and the warmness of the color is accentuated by this. On my monitor it appears a bit dark in some areas. Nice subject. &nbsp Posted: 11/11/2023 10:17:02
---
---
---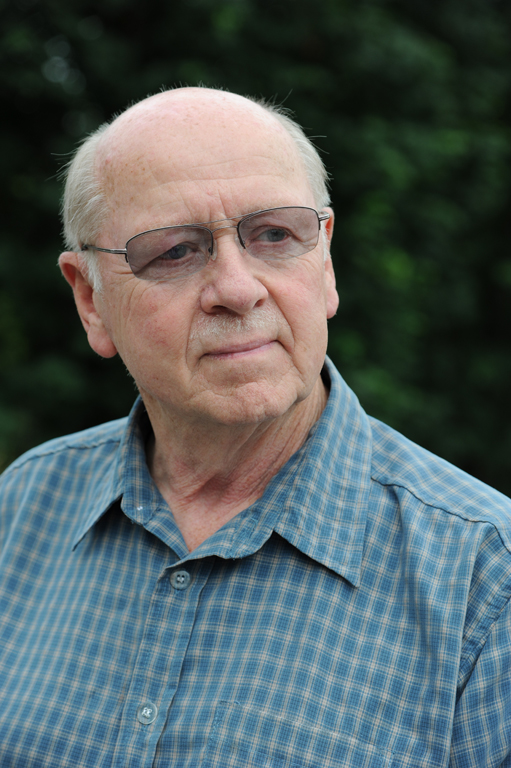 Murphy Hektner
Hi Charlie: The first thing that jumps out at me is the dramatic lighting and extreme sharpness on the flower against the black background which creates high impact. At times you have chosen to use a thin border to frame the subject, I like a thin border to define the composition and to see how you cropped the picture. Of course just my personal thoughts.
Excellent work as always... &nbsp Posted: 11/16/2023 00:28:09
Charles Ginsburgh
In this case I chose not to add a stroke border. Adding one changed the dynamic and reduced the effect of this image emerging from the darkness, something I wanted within this image. &nbsp Posted: 11/17/2023 12:03:43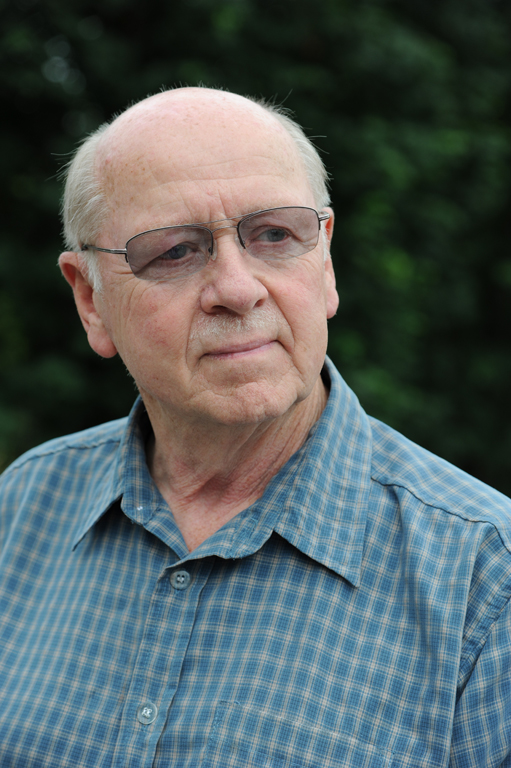 Murphy Hektner
Hi Charlie: Thanks for your response, I knew you had a reason for not adding a border to this image. Sometimes a border if done correctly can add that final touch to an image, other times it does not. &nbsp Posted: 11/18/2023 21:21:00
---
---
---
Barbara Hunley
Charles...A very nice take on a once beautiful bloom. Stacking is one of my favs as it brings out clarity for the entire picture. I like the tilt of the stem leading up to the flower and the color contrast is lovely. I would recommend removing the little white spot on the top left above the florets. &nbsp Posted: 11/16/2023 00:35:34
---
---
---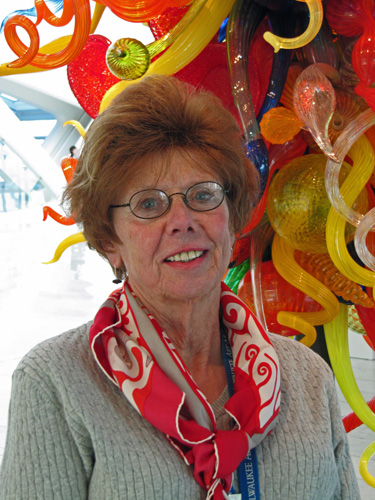 Priscilla Farrell
Greetings Charlie, I enjoy looking at "bedraggled" flowers. There is something special about a little faded beauty. The color of orange against the entire black background is striking. I also like the little bit of brightness atop the once center of the bloom. &nbsp Posted: 11/26/2023 17:39:17
---
---
---
Alane Shoemaker
Charlie, you have captured the faded sunflower with great impact as a result of your choice of composition and colors as well as the sharpness of the wilting petals. &nbsp Posted: 11/30/2023 21:12:09
---
---
---