Priscilla Farrell
---
August 2022 - Delightful Duo
About the Image(s)
Google Pixel 3 Cellphone camera (f/1.8, 1/24 sec, ISO 59)

The flowers were purchased at a local farmer's market. I thought they made a good combination in size, shape and color. This image was taken indoors with an overhead table lamp partially blocked by an upright piece of black cardboard . Window light coming in from the right. A simple set-up.


---
5 comments posted
---
---
---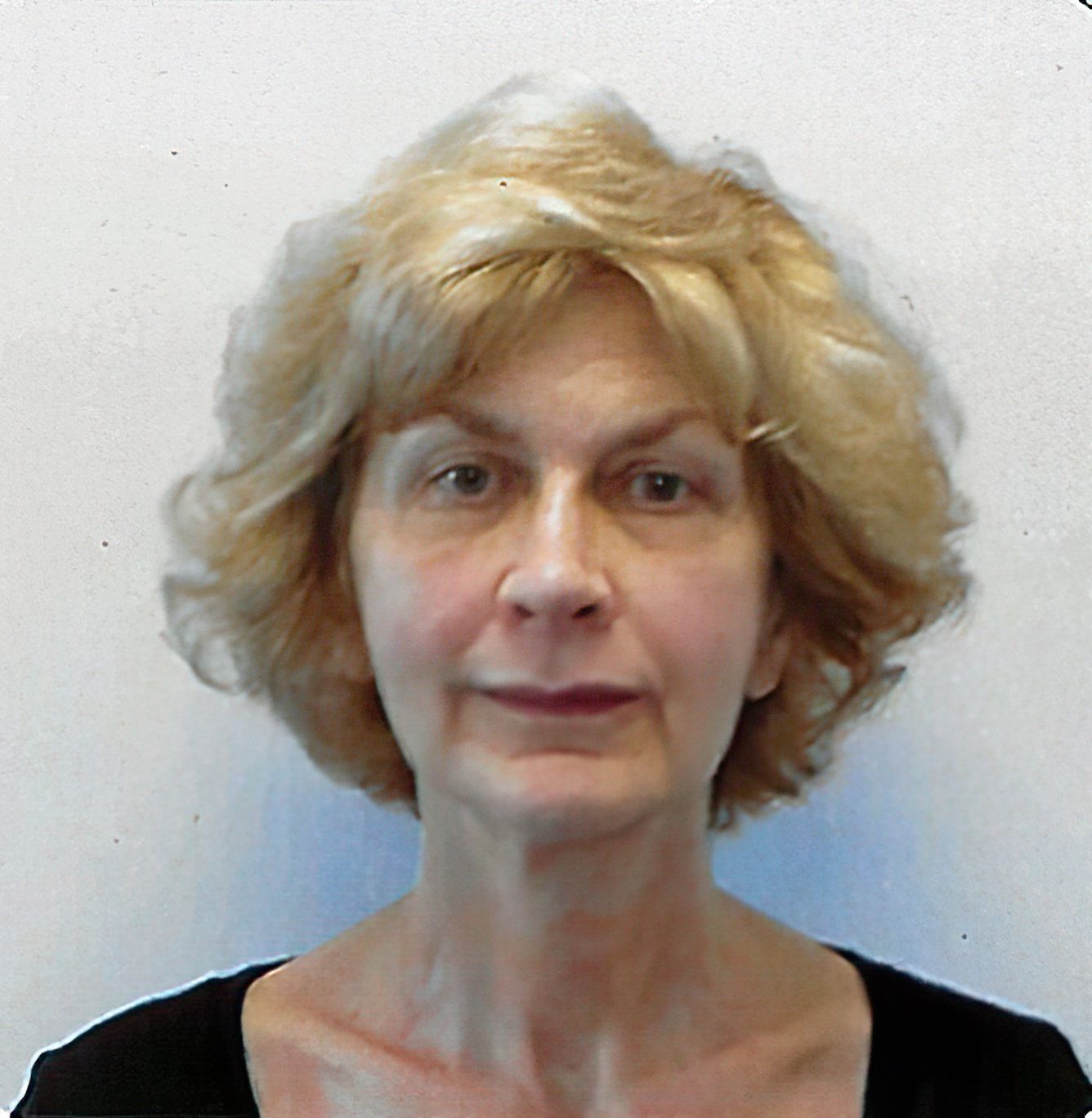 Barbara Asacker
Hi Priscilla,
Nicely
done.The
yellow flowers against the black background pop. You captured incredible sharp details with your phone. Well exposed. I especially like the details and dof in the smaller flower. One minor suggestion would be to remove the small partial green leaf on the left side of the smaller flower Perhaps the clone tool or the healing brush could be used.
I hope you won't mind, but I edited your image and tried to remove the leaf. I selected the part of the leaf to be removed, used the clone tool and healing tool. See my edit below. Thoughts? &nbsp
Posted: 08/02/2022 14:19:59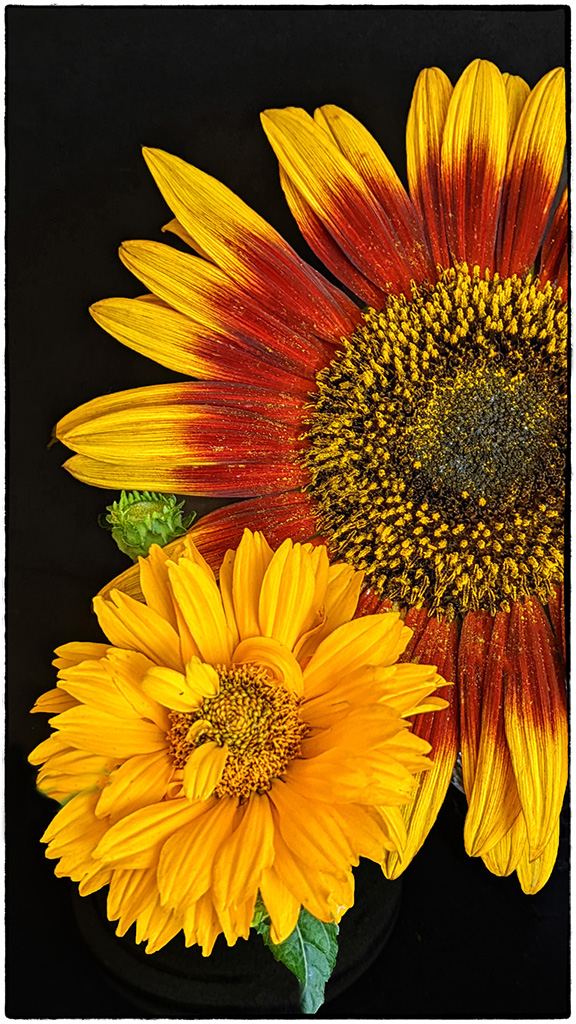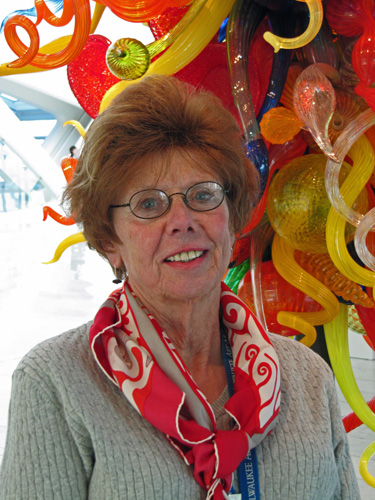 Priscilla Farrell
Hi Barbara....All comments/editing are welcome. I delayed in responding as I was waiting for further comments from other members. All were in agreement with your edit. After consideration I also agree with the change. Simplify! &nbsp Posted: 08/12/2022 08:55:30
---
---
---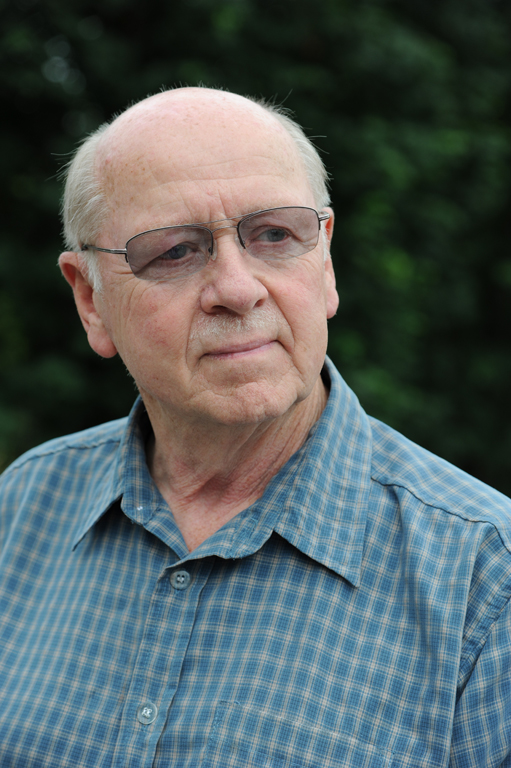 Murphy Hektner
Hi Priscilla: Very colorful picture, like your cropping job, it is a creative departure from the norm. Barbara's crop on the small yellow flower on the bottom is well taken. Like the little flower bud at the left between the two flowers, a nice addition. &nbsp Posted: 08/07/2022 01:49:01
---
---
---
Charles Ginsburgh
What a fun image. The cropping of the images making the larger bloom more of a background element is very effective here. Great detail, color and exposure. I appreciate the thought that went behind this image and your selection of an appropriate backdrop. I agree with the earlier comments by Barbara and Murphy. This image demonstrates that it does not always require a complex set-up to get an effective image. Your edge treatment here works as well, giving the mage a "postcard" type of feel, which fits the staged nature of the presentation. Nice Job! &nbsp Posted: 08/07/2022 13:19:14
---
---
---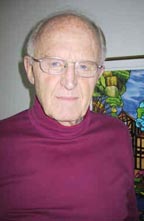 Neal R. Thompson, M.D.
Great color against a black background. The image is sharp. I wonder if rotating the front flower so that it welcomes you into the photo might help composition. &nbsp Posted: 08/11/2022 18:24:14
---
---
---
Please log in to post a comment