Mandy Vien
---
November 2023 - Essaouira Fishing Port With Gulls
Original
About the Image(s)
Image was taken at the Essaouira Fishing Port, a main fishing port at Morocco.

We were at the port hoping to take photo of fisherman. However, it was a Sunday and there no fishing boats returning to the port.

The image is too busy with the birds. I used Photoshop BW adjustment layer to convert the image to black and white, darkening the sky.

50mm
f/10
1/500 sec
R5, 24-105mm
Morocco fishing port, May 2023
---
This round's discussion is now closed!
6 comments posted
---
---
---
Oliver Morton
Mandy, the birds make this an exciting image! And the castle gives an excellent point of focus for the viewer. You did an outstanding job with the conversion to B&W, retaining the tones and not blowing out the highlights.
Like you, I found that the vast number of birds was a bit overwhelming. With that in mind, I used the PS remove tool to "prune the flock" a bit... mostly concentrating on the gulls that were overlapped with others. Your thoughts?
&nbsp
Posted: 11/01/2023 12:30:08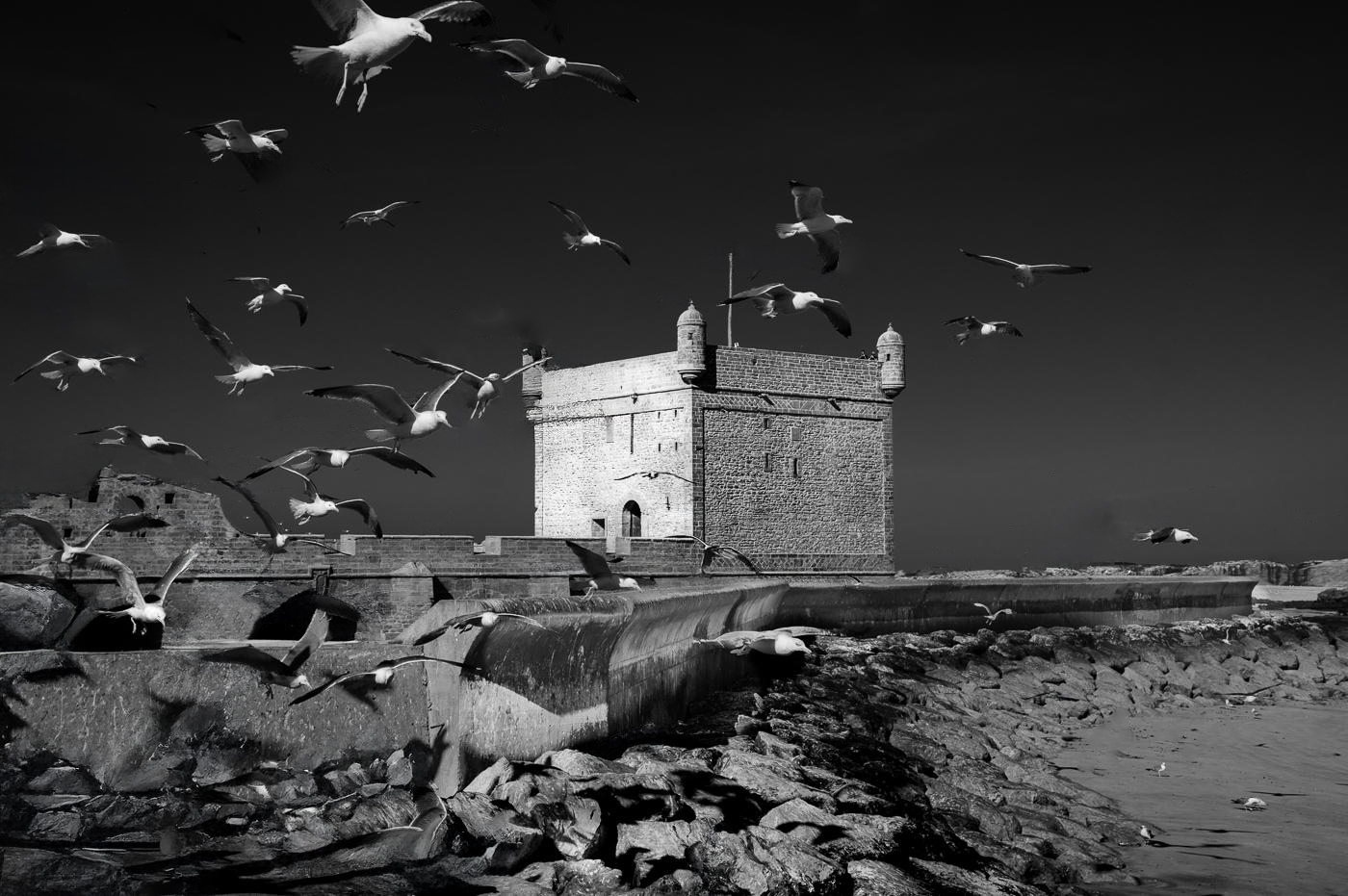 ---
---
---
Mark Braun
I really like the confusion created by the birds. My first response was Birds, Birds Birds and Alfred Hitchcock. But i do like it and removing a few of the birds is a good idea. &nbsp Posted: 11/01/2023 15:04:06
---
---
---
Bunny Laden
Hi Mandy,
I do like the confusion of the birds. Whether you think there are too many birds really has to do with the story you want to tell. Frantic flocks of gulls at a fishing port typically signal a school of fish approaching the shore, or a fishing boat. Your image captures that story. I'm curious as to what's attracting the birds.
Like Mark, I thought of the Alfred Hitchcock movie. You might consider focusing on the frantic behavior of the birds by cropping the image a bit and choosing a title like "Birds Attack Essaouira!"
In any case, you did a fine job with the BW conversion. &nbsp
Posted: 11/04/2023 22:30:42
---
---
---
Bob Legg
Hi Mandy. I commend you for composing such that most of the birds are facing you or at least not getting their backsides. Great shutter speed and f stop to stop action and great depth of field. I do think that the birds on or near the rocks at the bottom of the image cause too much confusion and Pete's method of removing them is the best solution. &nbsp Posted: 11/05/2023 20:33:48
---
---
---
Emil Davidzuk
Mandy
Good photographers deal with the conditions in front of them and make the best of it which is exactly what you did.
Food for thought: I decided to increase the focus on the architectural elements to help offset the birds and thne cropped the right border some.
I use LR but you can also use Camera Raw. I selected the left side of the castle as an object, increased exposure some and added clarity to increase the texture. I then selected the front face and increased just the exposure a tad. I wanted to retain the tonal difference. I then did the wall that runs next to the castle and the sea wall. In each case increasing exposure just enough for it to be more prominent. I then brushed over some of the larger gulls and reduced their highlights a little so fade into the scene.
Regards
Emil
&nbsp
Posted: 11/06/2023 10:45:53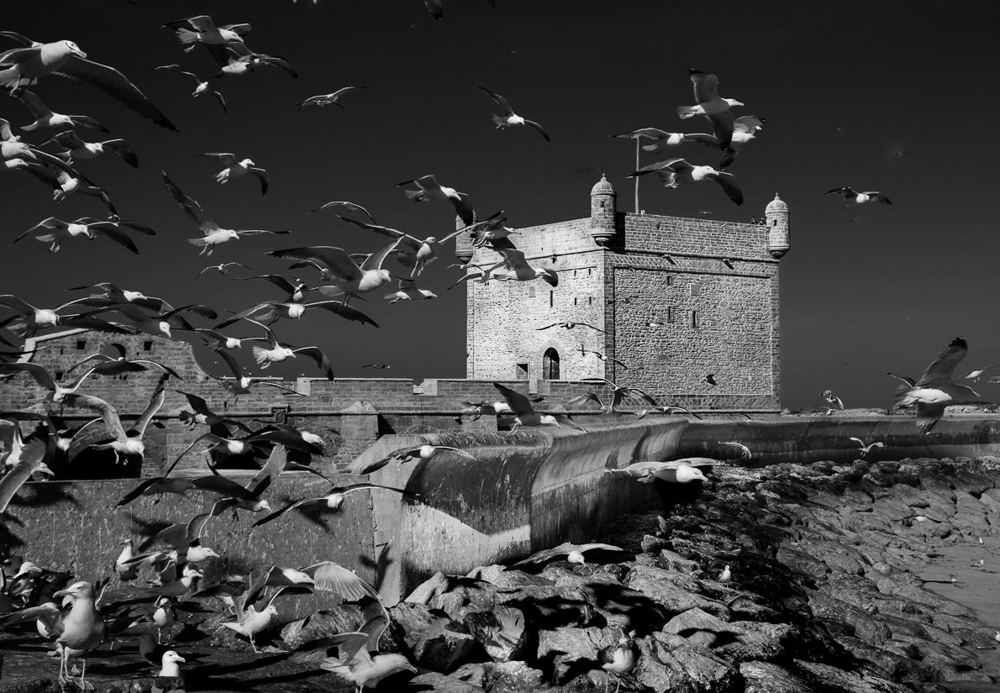 ---
---
---
Mandy Vien
Big thanks to all the members comment.
I do not have Nik or other BW conversion software. I used LR and PS for all my processing.
A local was cleaning and cutting up fishes, the birds were attracted from the smell.
I like Emil's photo with added clarity and texture to the structure which is the characteristic of the land for this travel photo. Adding texture helps to lessen the 'busy' bird scene even though they were an important part of the story.
Bunny and Emil's cropping improves the composition, I will definition use that in my final image. Again, thank you.
&nbsp Posted: 11/06/2023 18:31:50
---
---
---