Oliver Morton
---
May 2023 - The Fisherman
Original
About the Image(s)
Ocracoke Island has amazing beaches. They are almost deserted, which provides some fascinating photographic opportunities. Occasionally you will find a surf fisherman (or fisherwoman) enjoying the beauty and peacefulness with the excuse of "trying" to catch a large blue fish. This is one such scene.

I took this image with my Canon R5 and processed it almost totally in Photoshop's Camera Raw filter, including the conversion to B&W.

Data: Canon R5; 15-35mm lens @ 35mm; 1/200 sec; f/4.0; ISO 100; handheld.

---
10 comments posted
---
---
---
Bunny Laden
Hi Pete, Any empty beach! That's heaven. You captured a terrific image that gives a feeling of the immensity of the ocean and expanse of the beach. The fisher is positioned perfectly to give a full reflection. I really like it.
My only suggestion is to consider making the transition between the sky and sea just a bit more apparent. (But perhaps you intended to blur the lines?) What do you think? For this I put the color version in one Photoshop layer, your BW on top, and then applied Color blend mode. &nbsp
Posted: 05/04/2023 20:08:24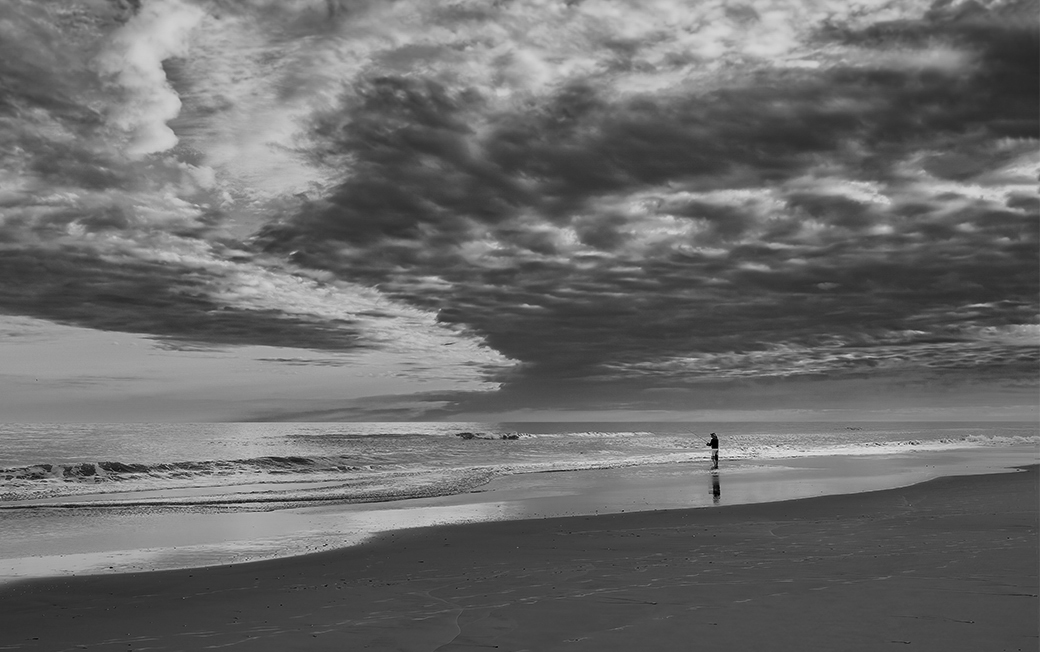 Oliver Morton
Thank you, Bunny. It's an amazingly empty location (kind of like Antarctica... smiles). Your version is appealing. I like it, and I also like the original. The clouds in yours are quite dramatic. I may incorporate that idea before I print this. Thanks again!
&nbsp Posted: 05/17/2023 12:27:58
---
---
---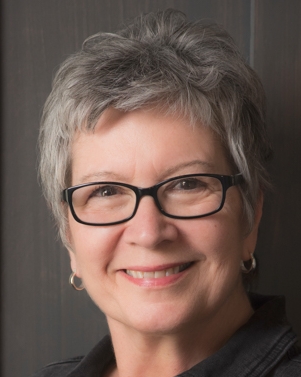 LuAnn Thatcher
Hello Oliver
Your photo depicts a quiet setting of a lone fisherman with the sea all to his own for the moment. I think the elements work well for black and white, and the photo has a lot of potentials depending on which way you want to edit it.
In my example I show a smooth and soft look. I eliminated the footprints in the sand with dehaze and minus shadows to eliminate some distractions. I also took Bunny's idea to define the horizon line as well. My adjustments included whites -15, blacks -45, texture -80, clarity -40, and dehaze -18. I also used a linear gradient on the sky to define the clouds and a mask to remove the footprints with -26 exposure, 78 contrast, -9 shadows, -32 whites, and 12 blacks.
This edit exemplifies a more ethereal editing style and adds a contemplative mood.
Take care,
lt
&nbsp
Posted: 05/11/2023 13:09:54
Bob Legg
Hi LuAnn. I like your idea of the ethereal style but feel it could of pushed the contrast a little more while masking the fisherman. &nbsp Posted: 05/12/2023 20:33:02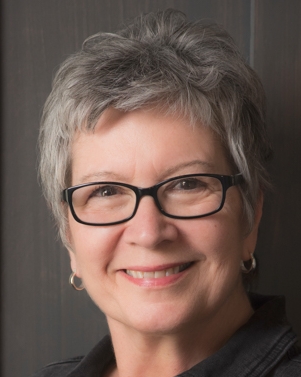 LuAnn Thatcher
Hi Bob,

Yes, you are right there are lots of ways Oliver could take this image that is what is so great about the scene he captured!

lt &nbsp Posted: 05/13/2023 05:37:54
Oliver Morton
LuAnn (and Bob), this soft version makes the fisherman seem even more alone... a fascinating approach. I really like that you removed the footprints. Since I liked what Bunny came up with and I like yours, I have some thinking to do before printing the image.

Thank you!
&nbsp Posted: 05/17/2023 12:31:34
---
---
---
Emil Davidzuk
Pete
Your image lays bare - big planet small human (in his element surf fishing)
I tried several versions in which I tried to bring the eye to your lone fisherman with out detracting from the wonderful atmosphere around him. I ended up going with NIK Silver Efex "Classic Portrait Hollywood Glamor" preset that darkens the sand in the foreground and the sky but leaves the mid ground light retaining the contrast with the subject. It is noisy.
Regards
Emil &nbsp
Posted: 05/12/2023 11:46:02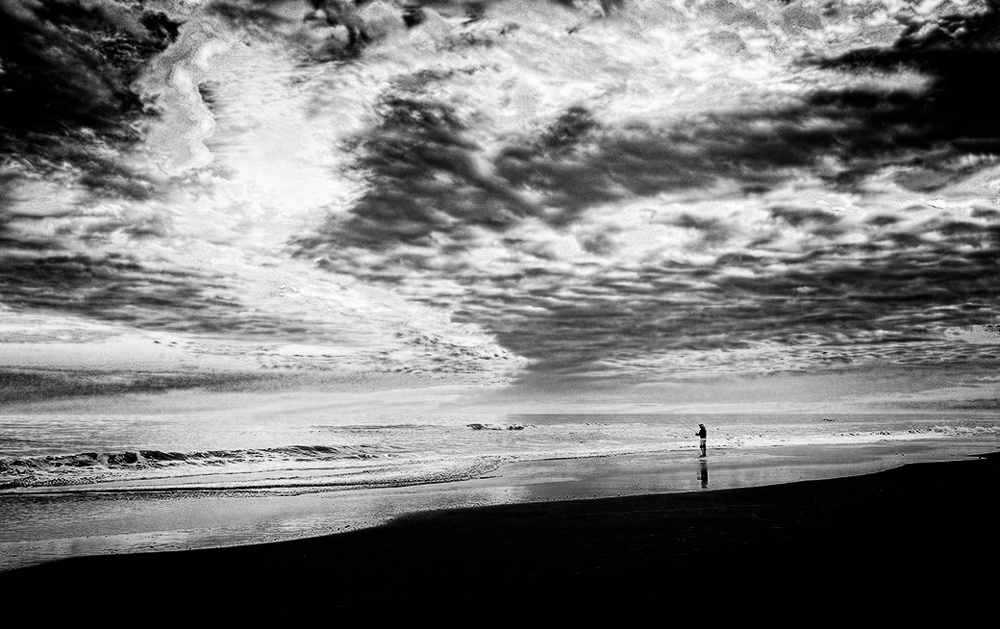 Oliver Morton
Very interesting, Emil. It's a totally different look than the other versions. (I like diversity.) And it's a tremendous departure from LuAnn's soft version. I think Bob and LuAnn were right when they said there are lots of different possibilities for this image.

Thank you!
&nbsp Posted: 05/17/2023 12:39:20
---
---
---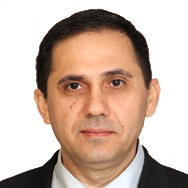 Israel Yosef
Hi Pete,
The original photo is beautiful, I can't even believe that there are such colors.
All processing ideas are good, each has its own beauty.

All the best
Sincerely
Israel
&nbsp Posted: 05/20/2023 03:05:06
---
---
---
Mark Braun
Pete, I love this image. It conveys the solitude of the individual and the grandness of his/her surroundings. Not sure i'd change much. &nbsp Posted: 05/23/2023 13:15:55
---
---
---
Please log in to post a comment