Bob Legg
---
August 2022 - Asian Lilies
Original
About the Image(s)
Here we have "Asian Lilies". Photographed on my Light pad and overexposed to make the background white. I used a recently learned technique/filter to enhance the textures found on these flowers. Used Lighten blend mode before merging the layers.
---
9 comments posted
---
---
---
Emil Davidzuk
Bob,

Very nice work. I like where you are taking your creative treatment of botanical subjects. Food for thought as you proceed forward, the lower flower petal is close to the bottom edge of your frame, there could be a touch more space.

Regards

Emil &nbsp Posted: 08/05/2022 10:12:52
Bob Legg
Thank you Emil. Point taken, I didn't share the ones that were closer.
Bob
&nbsp Posted: 08/06/2022 14:11:20
---
---
---
Oliver Morton
Bob, I think this image is "a nice flower picture" in color. But, it's really special as a monochrome. The curves formed by the petals are wonderful; however, it's the texture that is created by the "bumps" on the petals that sent your image over the top. Very nice! I have no suggestions for improvement.

&nbsp Posted: 08/05/2022 10:19:19
Bob Legg
Thanks Pete. Yes, I like the curves also and made sure they were in focus. The natural textures on these asian lilies were a major factor to increasing those natural textures.
Bob &nbsp Posted: 08/06/2022 14:15:25
---
---
---
Bunny Laden
Hi Bob, I love this image! At first glance, I thought you had turned in your camera to take up pen-and-ink drawing. Nicely done.

My only suggestion is to echo what Emil said about more space at the bottom. And perhaps a bit less at the top. This is something you can experiment with and see is another spacing pleases you. &nbsp Posted: 08/06/2022 15:59:50
---
---
---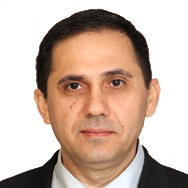 Israel Yosef
Hi Bob,
Great job, I really like it
wonderful curves and texture.
I agree with Emil and Bunny , add some white space at the bottom and trim at the top.

Your opinion?

Sincerely,
Israel &nbsp Posted: 08/07/2022 02:20:21
Bob Legg
Thanks Israel &nbsp Posted: 08/07/2022 10:13:09
---
---
---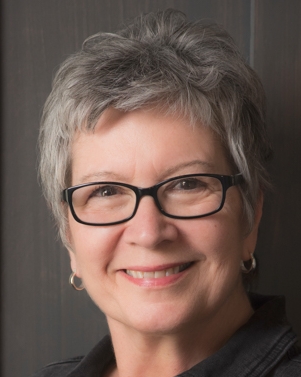 LuAnn Thatcher
Beautiful lilies, Bob, are these the ones with the profuse fragrance? Also known as Star Gazer? Your creativity is coming along, and your light board work is inspiring! I like high-key photography, so I wonder how dead flowers would look photographed this way.
I agree with the group; a little more space on the bottom and slightly less on top for balance. Have you tried to flip the image horizontally? I did this in LR to see how it looked. If you notice, the long petal on the forward lily now gives the viewer a left-to-right pathway (baroque diagonal) into the cluster of flowers. The original direction you have is a lower right to upper left direction (sinister diagonal). This path can sometimes bring tension into an image. It all has to do with reading from left to right, and this being a comfortable way to view an image to see the path following our reading style. It doesn't work will all photos, but sometimes it can make them better or more appealing.
One more thing I just noticed. There are white-on-white dots of texture sprinkled on the photo around the blooms. Did you notice these? Perhaps removing them would help.
What do you think?
LT &nbsp
Posted: 08/07/2022 15:34:29
---
---
---
Bob Legg
Thanks LuAnn for your always pertinent points. Yes, I see those white on white dots. I fixed many but obviously missed some. I was in a hurry to do something else and didn't check as closely as I should have. They were caused by using the embossing filter and tiny specs of pollen grew.
Yes these are the Star Gazer Asian Lily's that smell oh so well.
I understand your point about flipping horizontal, however, these are Asian Lilies and they follow the Asian written languages which are read and written from right to left. Its True. But of course I didn't think of that at the time of placing the flower or editing.
So that's why you might wonder if I'm fine. Yes. Maybe lacking sleep and cool outside air but otherwise fine. Thanks for asking.
Bob
&nbsp Posted: 08/07/2022 22:31:33
---
---
---
Please log in to post a comment