Bunny Laden
---
August 2022 - On the Beach
Original
About the Image(s)
I recently visited Sable Island National Park Reserve in Canada to photograph some of the feral horses that populate the island. I found many more things on the island to photograph, including flotsam on the beach. Bob's recent abstract images inspired me to try something a little different with these floats.

Sony DSC_RX10M4, 100mm, 1/500 sec at f/5.6, ISO200.

Lightroom, Photoshop, Silver Efx Pro
---
12 comments posted
---
---
---
Bob Legg
Well Bunny! I'm glad you are seeing more creatively. These fishing net floats had no possible use to a casual photographer, but you made a wonderful abstract image by duplicating the layer and merging. The large white ball with your creative leaves or flakes to cover the ropes was a fantastic idea to remove the true identity. The tilting of the image and upside down balls and sand also adds an interest and uniqueness to the finished image. Many other little features I see as I spend more time studying your image. I feel honored that I have caused your mind to be more creative.
It works!!
Bob &nbsp Posted: 08/06/2022 15:39:50
Bunny Laden
Thanks Bob! &nbsp Posted: 08/06/2022 16:12:21
---
---
---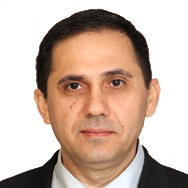 Israel Yosef
Hi Bunny,
You have done a great and wonderful job.
I like your look and your imagination.
I look at the photo and study it without taking my eyes off it.

Sincerely,
Israel &nbsp Posted: 08/07/2022 02:55:12
Bunny Laden
Thank you Israel! &nbsp Posted: 08/09/2022 17:28:06
---
---
---
Emil Davidzuk
Bunny

You made the ordinary extraordinary with some nice work in your post processing. I agree with Bob, most of us would never have bothered to snap the shutter if we had walked by.

Food for thought, I think you can add a little more depth to your BW by adding some light and dark shading to the dark floats and to the sand using a LR brush or radial gradient

Regards

Emil &nbsp Posted: 08/07/2022 12:56:33
Bunny Laden
Thanks Emil. A great idea to apply more depth! I just acquired the TK plugins. As I learn to use them, I am hoping to apply luminosity masks to see if I can get more depth. Another approach I might try is to use frequency separation and work in the low domain where it is easy to do shading using the mixer brush. &nbsp Posted: 08/09/2022 17:27:51
---
---
---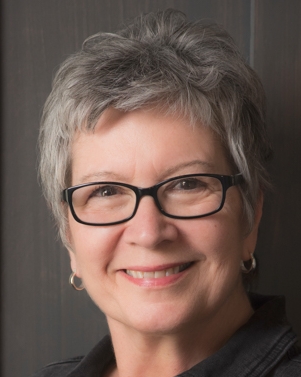 LuAnn Thatcher
Hi Bunny!
This is an inspiring photo! How creative to be somewhere and shoot what you see! Who'd a thought!! The bright orb in the center has my attention trying to figure out the subject.
The first thing that came to mind when you said: "something a little different" was monotone. I can only post one sample at a time, so I will submit them separately.
Thanks for the encouragement to just shoot something, anything. I have been stuck beyond my strength, so I have to get out and try something new this week.
I had so much fun playing with your photo. This one I did in Silver Efex Pro 3 and I used the Antique Plate II preset. I like the fine grain to assimilate texture and give the impression of something found in the sand.
LT &nbsp
Posted: 08/07/2022 14:16:04
Bunny Laden
Hi LuAnn,
I appreciate you taking the time to apply your creativity to the image. Both are interesting approaches. My particular taste is to avoid grain unless I want an aged film or old-time look. I had organic alien eggs in mind with my treatment.

Yes, I shot what I saw. Everyone goes to Sable to capture images of the wild horses (which I did). But the other story is that the island caused over 300 shipwrecks before instrumental navigation. Parks Canada doesn't have money to remove the things that wash up, so some researcher catalogs it all and leaves it in place. As the sands shift, things come and go. I was fascinated by the concept of litter research, so I started to look more carefully at the objects when the horses weren't around!
&nbsp Posted: 08/09/2022 17:25:34
---
---
---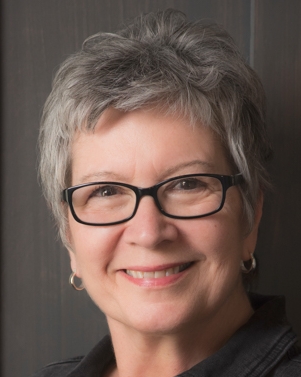 LuAnn Thatcher
This sample is a BW monotone in blue. Again I used Silver Efex Pro 3. I selected the Mijet3 tone and Dust & Lint 1. This reminded me of something found in water.
Thanks for sharing a great image this month!! And for letting us play with it. Bob has been an inspiration for many of us.
Best regards,
LuAnn &nbsp
Posted: 08/07/2022 14:18:41
---
---
---
Oliver Morton
Bunny,
I kept coming back to see your image... again and again. When I first saw it, I immediately thought of a baseball surrounded by brown eggs. Finally, I got that thought out of my mind. Now I appreciate it as a very creative abstract!
Like many of our other group 62 colleagues, I've been influenced by Bob's skills and creativity. And also, LuAnn's "dark and moody" style has also had its impact. So, like others, I played a bit with your image to see what I could come up with.
Your thoughts?
&nbsp
Posted: 08/09/2022 20:07:06
Bunny Laden
Ooo! I love it. Well done. Thanks for the inspiration. &nbsp Posted: 08/10/2022 00:08:06
Bob Legg
Pete, that's a great rendition. Glad to see that so many have taken the Creative road and had more fun with your own and other group members images. Great work everyone. &nbsp Posted: 08/10/2022 21:48:26
---
---
---
Please log in to post a comment