Emil Davidzuk
---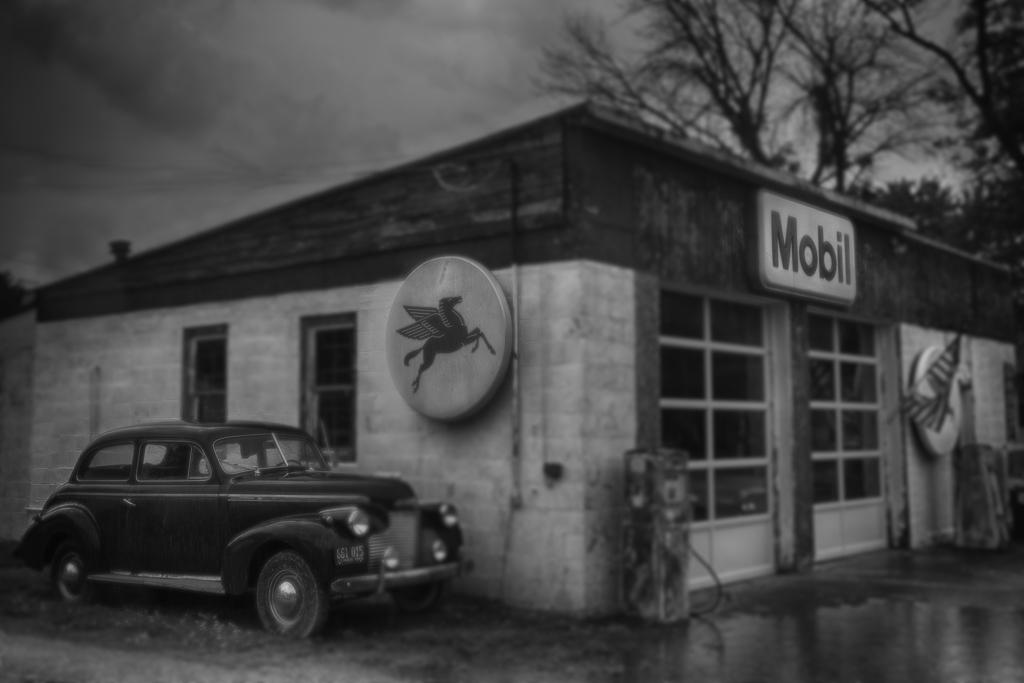 June 2022 - RT 66 Mobil Station
Original
About the Image(s)
I decided to update my BW rendering of the Mobil Station photo I took in 2015 along Route 66 near Dwight, Illinois. I wanted a dark and moody image based on the rainy Sunday back then.

Workflow: I used NIK Silver Efex to create a dark and moody BW in Photoshop. I did a slight Gaussian Blur to make things murky and then I removed the effect on the car and the Mobil Logo along the side of the station, and the Mobil sign in the front using a mask. I removed the wires above the station.

Shot with Canon 5D MK II 24-105mm lens at 40mm f4 lens, f11 ISO 200, 1/160 sec, and 0 EV.

---
4 comments posted
---
---
---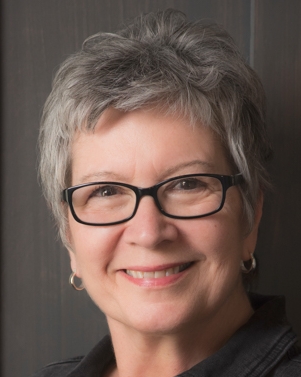 LuAnn Thatcher
Great image, Emil, and I love the dark, moody processing. The Gaussian Blur works perfectly on this image and helps tell a vintage-style story with mood and atmospheric perspective. I will have to remember to use the blur technique on a suitable image in the future. Sometimes we get focused on making everything sharp and in focus and lose touch with our creativity, so bravo!

My recommendation is with regards to the wires. I recommend leaving them in the photo; they contribute to the timeline and vintage feel.

I have been stuck with inspiration for what to photograph lately, and you and Oliver have inspired me again!

Have a great week!
LuAnn &nbsp Posted: 06/01/2022 14:18:19
---
---
---
Bunny Laden
Hi Emil,
Great job. Using a Gaussian blur mimics the fuzziness of our past memories. It was a very good choice in my opinion. It's a very fitting image to capture Route 66.

I'm not bothered by the wires. I agree with LuAnn's suggestion that they contribute to the timeline.

Bunny &nbsp Posted: 06/03/2022 16:38:43
---
---
---
Bob Legg
Emil, this had me thinking you went into your archives and pulled out this image you took from the 50's. Just fantastic that you were able to bring the look and feel of that time in history into this modern photo format. Excellent use of blur and masking to make this happen. I like your sky treatment and think that the wire should be included since you have the service on the building. &nbsp Posted: 06/03/2022 20:48:04
---
---
---
Oliver Morton
Emil, your post-processing for this image was brilliant and I love the effect you achieved! The photograph takes me back in time. I can't think of any possible improvements. Well done!

&nbsp Posted: 06/06/2022 09:54:43
---
---
---
Please log in to post a comment