Nick Ruxandu
---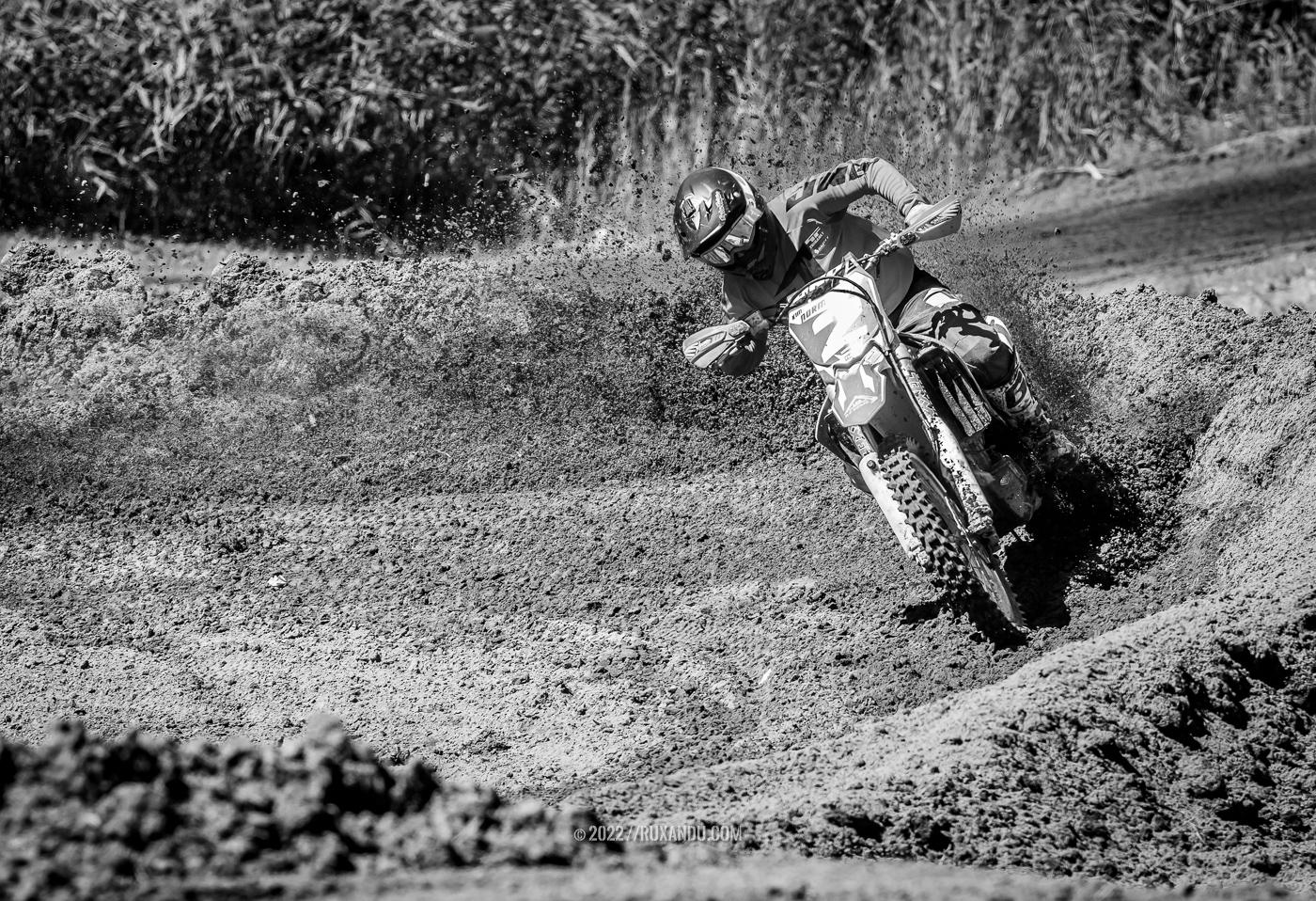 May 2022 - Glissando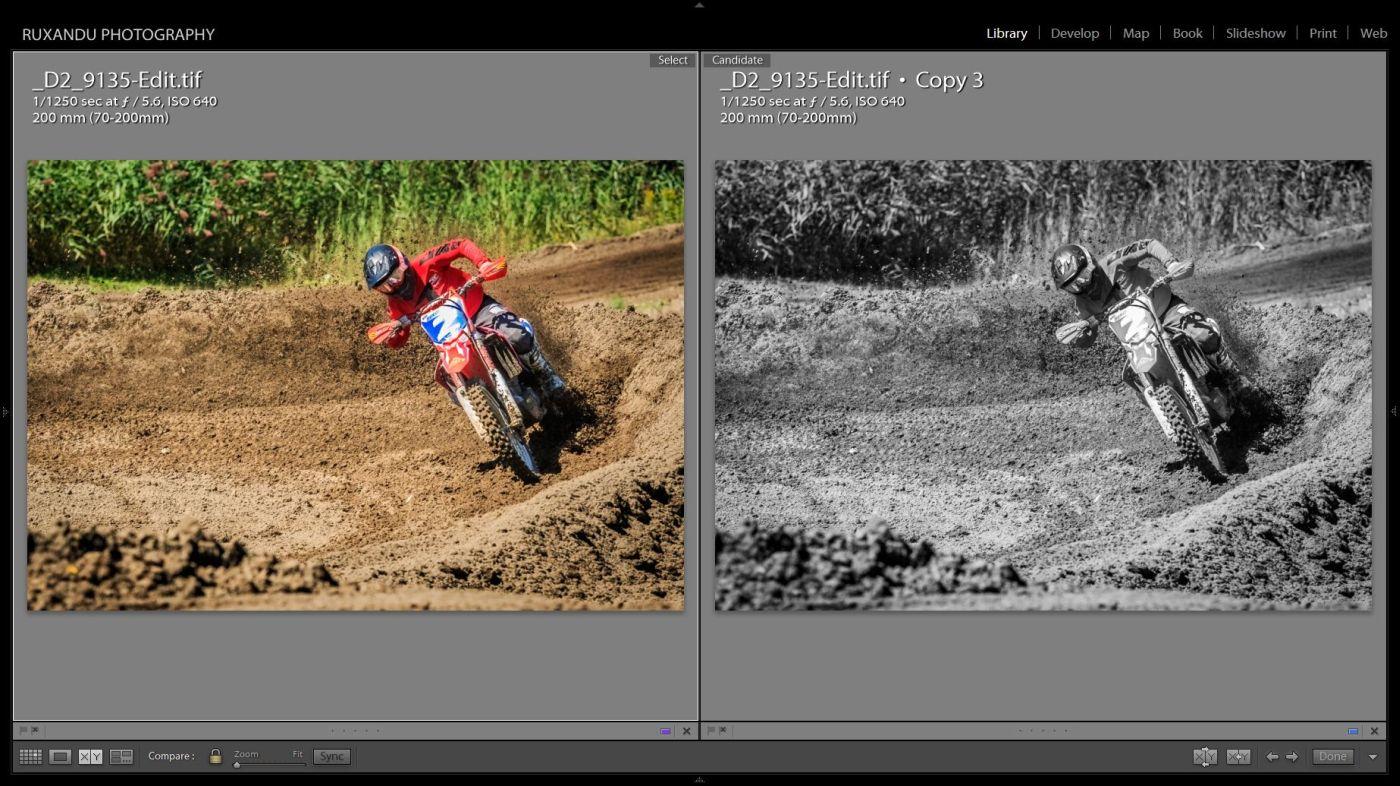 Original
About the Image(s)
Back in 2016 I spent a Sunday morning near a motocross track armed with 2 of my cameras: a Canon 6D and Canon 7D mark II.

I used 3 different lens, according to the effect I intend to achieve and the spot I was able to stay (not always too good, as the security seemed to dislike the photographers…)

The lenses were a wide angle (Canon 17-40mm, f/4L), a fish eye (Canon 8-15mm, f/4 L) and a telephoto (Sigma 70-200, f/2,8).

This picture was taken with the 7DII and the 70-200 from about 20 yards distance.

It was a very pleasant experience full of colours in a splendid sunny day.

Commercial speaking, for this kind of activity the best pictures are colour, but in this one I wanted to emphasize the dynamic and the effort, without distractions.
---
10 comments posted
---
---
---
Oliver Morton
Very cool! I can almost hear the sound of the motorcycle as it races past. I love the angle of the man and the spray of dirt behind him. Well captured!

The only thing I noticed was a thin area at the bottom of the frame that is slightly brighter than the dirt beyond it. It might be useful to darken this a bit so that it's the same colour as the darker dirt.
&nbsp Posted: 05/03/2022 13:37:00
Nick Ruxandu
Pete, thanks for the comment. At first, I thought to crop a bit the photo, but is one of the planes that give deep to the image. Maybe the burn tool could help in that area to make it less distractive, indeed it's an approach to try.

&nbsp Posted: 05/13/2022 17:32:05
---
---
---
Bob Legg
Nick, this is a great action shot. I wonder what the next frame of two shows? Perhaps you still got the riders face but with a more prevalent "rooster tail"from the side? Also a small nit but I think the number "2" of "Z" could have the highlights reduced. I also like to learn about shutter speeds used to stop the forward movements but capture the "tail" on the back. What was the best shutter speed? &nbsp Posted: 05/05/2022 19:23:10
Nick Ruxandu
Bob, thanks for the comment. I choose this frame also because it was the best "roaster tail" - unfortunately they just wetted the track and these are kids not pro-racers… I agree about that small area but it's pretty much impossible to get a perfect exposure all around while you cover this kind of live event.

&nbsp Posted: 05/13/2022 17:32:20
---
---
---
Bunny Laden
Hi Nick,
Terrific action shot. I especially like the flying dirt. I don't have any suggestions other than what Pete suggested about the thin area at the bottom. &nbsp Posted: 05/07/2022 23:03:51
Nick Ruxandu
Hi Bunny thanks for the comment.

&nbsp Posted: 05/13/2022 17:32:32
---
---
---
Emil Davidzuk
Nick Ruxandu
Emil, thanks for the comment. Interesting approach, we can't miss the racer and his effort indeed. I choose to keep the wide crop emphasizing all the movement, and this is why I named the image Glissando.

&nbsp Posted: 05/13/2022 17:32:45
---
---
---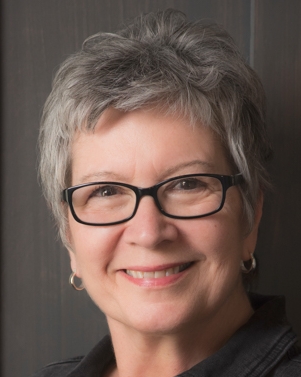 LuAnn Thatcher
Wonderful action shot, Nick, and I do like that you show the path the rider came from; it tells a story how he was rounding a curve. The focus on the details of the course are sharp, giving the viewer a live action feel. My husband and I watch these dirt bike races on tv at night, along with MotoGP motorcycle races, and Rally crashes in Europe. I find these sports to be very exhilarating to watch.

I do like Emil's square crop, and I do like the crop you chose as I see more of the story coming along with the bigger crop. The one thing I am curious about is, is it possible to open the shadows on the right side of frame by the rear tire? I think that is an area of direct action and could add some interest to the foreground area.

Nicely done!
LT &nbsp Posted: 05/13/2022 20:57:00
Nick Ruxandu
LuAnn, thanks for the comment. As the other colleagues proposed, different treatments could be applied to this photograph. I'm not to sure the image will benefit from the setup you suggested because there is little information, so I expect to get rather noise that something useful.

&nbsp Posted: 05/14/2022 08:57:15
---
---
---
Please log in to post a comment