Bob Legg
---
January 2022 - Cosmos Twins Swirls
About the Image(s)
Yes, I'm throwing a curve ball, at the group, actually a double Swirl ball as a departure from my NY city bullet ridden train. I'm not 100% on the order of these edits as my key word hints change to alpha order and I toss the intermediate .tifs. Edit the orig image in Topaz Studio, apply a Radiance adjustment, a Zoom and mask the flowers using the brush, color or luminance mask and then made 1 swirl. I then made a virtual copy and flipped horizontal and made mirror image in Ps and used Lighter blend mode. Like most of my creations it is very difficult for me to reproduce. The making of the BW was the simplest, via LrC. Nothing special. The impact comes from the composition and trial and error. Your thoughts?

---
7 comments posted
---
---
---
Bunny Laden
Hi Bob, I love it! I think it is a good sign that you got so wrapped up in creating this wonderful image that you can't reproduce it. To me, that's the sign of an artist lost in thought. I see the image as very airy and uplifting--a good way to start the New Year, and certainly a far cry from the bullet-riddled train. So you made the swirl in Topaz Studio? I haven't tried that yet. I knew that it's possible in PS. Is there a "swirl" filter or some such in Topaz?

&nbsp Posted: 01/03/2022 16:31:55
---
---
---
Oliver Morton
Bob,

The first thing I saw when I looked at your image was a car (two headlights) about to run over two flowers. I shook my head a couple of times and looked again. This time I saw two large fans blowing the petals off the flowers. At that point, I almost gave up drinking!

But, more seriously, when I see a "created image" that invokes different thoughts whenever I look at it, I know that I've found a wonderful abstract. The symmetry in this image is wonderful. And, the whole photograph speaks loudly of your creative mind. I can't offer any suggestions for improvement. Well done!

&nbsp Posted: 01/03/2022 16:41:02
Oliver Morton
Oh, btw, notice that I'm taking your advice about commenting early. lol &nbsp Posted: 01/03/2022 16:42:30
Bob Legg
Thanks Pete for stopping by early in the month and your positive words. &nbsp Posted: 01/03/2022 18:34:35
---
---
---
Bob Legg
Thanks Bunny for your positive words. Yes, the Swirl filter in Topaz is hid as one of the "Motion" filters. I did use the Ps Twirl filter, but I haven't found a friendly way to combine.. masks of the flower and then creating the Swirl which makes a non masked (or another masked) flower and move that mask in swirls, spins or others in order to get the effect I wanted.
I think of forgetting as more of a senior citizen issue vs a great artist. &nbsp Posted: 01/03/2022 17:28:33
---
---
---
Emil Davidzuk
Bob

You started '22 off with nice visual impact from your swirl processing. Well done

Emil &nbsp Posted: 01/04/2022 12:07:42
---
---
---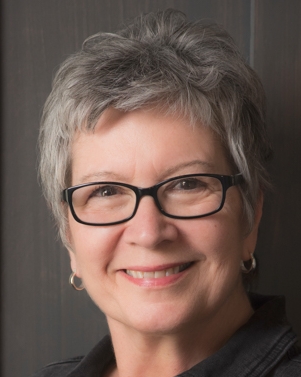 LuAnn Thatcher
I love your photo, Bob, this is amazing! Very creative and a side of you that's new to see. Your symmetry is spot on, there are lots of lines to help the eye navigate through the image, and the histogram shows a broad tonal range for black and white.
I had to try my hand at an idea for you. I edited the photo in LR with these adjustments.
Highlights +37, shadows -16, whites +24, clarity +48, dehaze +18. In the Tone Curve, I selected Strong Contrast.
My editing style typically leans toward darker tones so that is a major difference.
Keep up the great work; I look forward to seeing what you come up with for next month!
LuAnn
&nbsp
Posted: 01/14/2022 11:29:20
---
---
---
Please log in to post a comment