Emil Davidzuk
---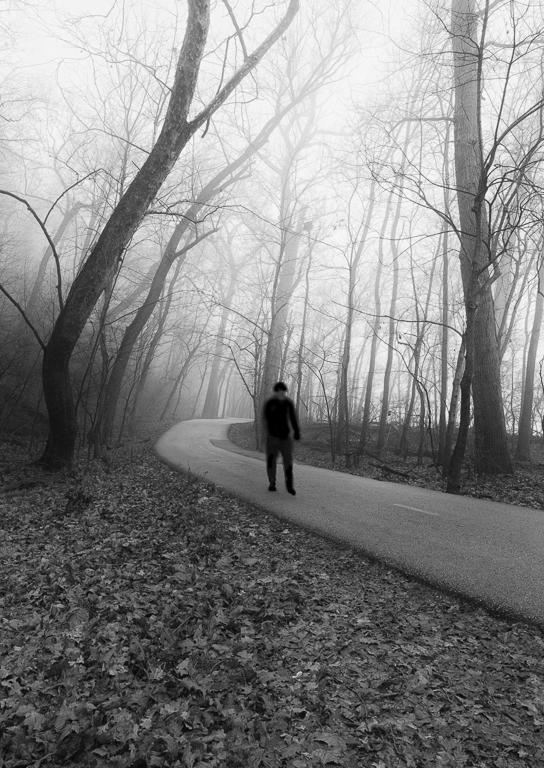 January 2022 - A Lonely Walker
Original
About the Image(s)
We had a heavy layer of fog this week that forced me to go out and shoot a few frames at the local park. I was looking at trees shrouded by fog but turned my attention to the path and as luck would have it there were a few brave souls walking so they are now recorded for posterity. Something I have wanted in my BW shots

Workflow: I used NIK Silver Efex to create the BW and then I spent some time cleaning up the blurred leg of my figure due to the slow shutter speed, I also wanted to obscure him to add to the mystery.

Shot with Sony A7RIII 24-70 mm at 24mm f2.8 lens, f11 ISO 100, 1/8 sec, and 0 EV.
---
13 comments posted
---
---
---
Bunny Laden
Hi Emil, I love the leading line that the curve of the walkway provides and the way the two trees frame the mysterious walker. I like the idea of obscuring the walker, as it adds mystery to the image. The leaves look a bit blurred, and for my taste, I would like to see them a bit sharper. Then I think obscuring the walker would add more mystery.

You said that the shutter speed was slow. Did you use a tripod? &nbsp Posted: 01/03/2022 16:50:37
Emil Davidzuk
Bunny

Yes I did use a tripod. Should I have darkened that area some since the subject is the mysterious walker on the path?

Regards

Emil &nbsp Posted: 01/04/2022 11:59:25
Bunny Laden
I certainly think it is something to explore. PerhGiven that your goal is "mystery walker", I am wondering if a title change would complement your idea--"Mysterious Walker in the Fog." I like LuAnn's version.
I just downloaded Luminar Neo (which is in beta) and played around with your image. I think what I did is a bit extreme, but for what it's worth. The idea was to make it seem as if the maker is peering through something and spying on this person. &nbsp
Posted: 01/04/2022 12:16:46
Emil Davidzuk
Bunny

I am going were you just pointed me

I like it. I will post my revision shortly I will try not to study your update too closely so I restart fresh

Regards

Emil &nbsp Posted: 01/04/2022 13:28:42
---
---
---
Bob Legg
Emil, a perfect situation to add the human element and as luck would have it you were ready (except for the shutter speed). You did a fantastic job of hand holding the camera steady at â…› sec. With these new cameras you might want to move the iso up to 400 when hunting for an image or quickly changing the f-stop to f8 or 5.6 as that 24 mm lens will have plenty DOF and noise will not be an issue. I bet you know these things and were just caught off guard by the appearance of the walker and beautiful curves from the path. I agree that there is no need to show the walkers facial features. A minor nit but because film is cheap I would also have continuous hi speed advance and that would of given you an image or 2 that does not merge the walker with the large tree behind. Great seeing and making a usable image. &nbsp Posted: 01/03/2022 19:52:05
Emil Davidzuk
Bob

Using burst mode in this shot would have given me better placement of my subject.

Regards

Emil &nbsp Posted: 01/04/2022 12:04:18
---
---
---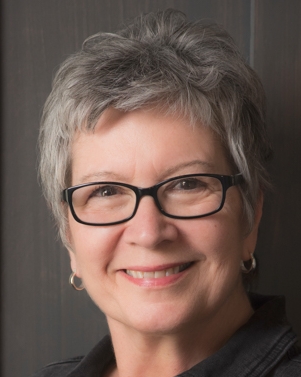 LuAnn Thatcher
I like the mystery you captured in this photo, Emil, a single man quickly walking along the trail. I also think you did a great job reconstructing the man's foot. I tried to work on the original photo but couldn't come close to repairing the foot as you did.
The one thing that stands out for me in this image is the bright sky. So, I brought the photo into Nik Analog Efex 2 and came up with this edit. I did not change any of the settings, but I really like how it darkened the tree trunks and the sky. Lastly, I like how the preset blurred the edges of the frame to make the blurred man and the center of the image create a mysterious photograph. If there were sharpness in the photo, I believe, you would not have the mystery. The mystery is what captured my eye.
Curious what you think? Do you ever use Analog Efex 2 in Nik software? &nbsp
Posted: 01/04/2022 11:59:16
Emil Davidzuk
LuAnn

I do not use Analog Efex I will try it

I like the high contrast trees against the light sky in your version.

Regards

Emil &nbsp Posted: 01/04/2022 12:02:47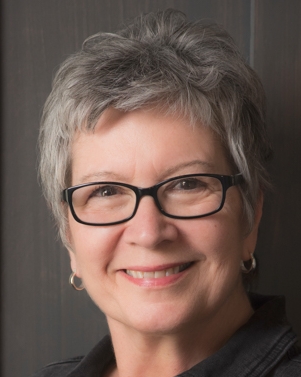 LuAnn Thatcher
Your reply was quick. I just edited what I wrote.
&nbsp Posted: 01/04/2022 12:03:36
---
---
---
Oliver Morton
Emil, you're a master of B&W photography! Fog and/or mist always seems to turn an excellent photograph into a fine art image. The curve of the sidewalk is wonderful and the dark figure makes a fantastic focal point. Beautifully seen and beautifully done.
Naturally, I couldn't help but play with your image. Although I cropped a bit off the bottom, most of my modifications are quite subtle and deal with the contrast and lighting. Your thoughts?
&nbsp
Posted: 01/04/2022 12:23:12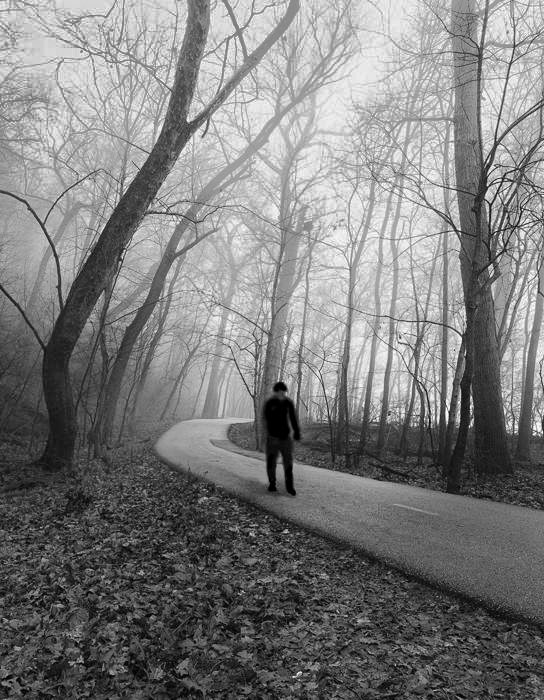 Emil Davidzuk
Pete

Thanks for your comments

I like the crop I going to redo this along the lines of Bunny's version I think it is just what it needs

Regards

Emil &nbsp Posted: 01/04/2022 13:31:05
---
---
---
Emil Davidzuk
Bob Legg
Emil, I like the newer image with the separation between the Walker and the larger tree in the background. Everything else looks are before. A Mysterious Walker. &nbsp Posted: 01/17/2022 08:56:08
---
---
---
Please log in to post a comment