LuAnn Thatcher
---
January 2022 - Dancing on the Wind
About the Image(s)
Drifting through life, the white feather symbolizes hope, and rock is stability. My hope is this photograph will lead us to a way of finding calm in a chaotic world.

There are days when you just dance on the wind enjoying where it takes you... (to be continued in the next photo).

Camera Settings: FujiFilm X-T4, 80mm macro lens, ISO 160, 1 second shutter, f/11.


This photo is a composite. The rock is basalt from Lake Superior, and the size is 1.5 x 1". The feather I found in my sofa. It's a perfectly imperfect goose feather. The two elements together, I believe, are perfect black and white subjects. I took several shots, trying to get the light right. My light source was Lume Cube with a snoot and an OLight flashlight which I used to light paint. I videotaped a falling feather to get the motion right (notice a slight blur at the top of the feather). I remember Emil telling me something about capturing shadows and moving your light source, so I took this bit of advice as my mission. But the falling feather, in this photo, did not produce any shadows.
---
11 comments posted
---
---
---
Emil Davidzuk
LuAnn
Very creative composition and the quality of your still work had grown immensely.
A couple of thoughts for you. The shadow on the left side of the rock says the light is coming from top and right (give a take) so I added two radial gradients using LR. One at the base of rock on the left to simulate spill light from above (dodging the area slightly) and one at the tail of the feather to burn it just slightly. Light directionality is key in BW I am learning.
Love what you are doing
Regards
Emil &nbsp
Posted: 01/03/2022 12:15:06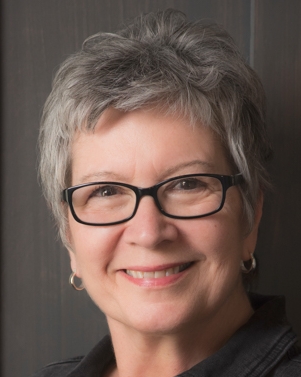 LuAnn Thatcher
Thank you for your comments, Emil!

I have to say, your work in fine art, black and white photography has inspired me. I notice how precise you are with your edits, and I have learned a great deal from what you submit; now, I am working on the light; this one is tough. I conclude that working with small tools like Lume Cubes and light painting flashlights helps me learn how to create shadows easier than with a large softbox. I have two more photos in this series, so I will add them as we go.

Have a great day, my friend!
LT &nbsp Posted: 01/03/2022 14:45:28
---
---
---
Oliver Morton
LuAnn,

This is a lovely minimalist image. The choice of a rock and a feather is wonderful since they represent such different things. I think Emil's lighting modifications are excellent and remove any thoughts about this being a composite... instead, it looks like a photograph that you managed to shoot just as the feather was falling.

I'm glad you put a subtle frame on your image. Without it, there would be no way to tell the photograph's extent against a black background. And, best of all, the border does its job without being distracting.

An overall beautiful image. It should be printed and hung on your wall.

&nbsp Posted: 01/03/2022 12:46:01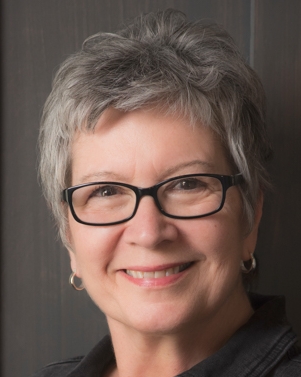 LuAnn Thatcher
Thanks, Oliver, for your thoughts and comments!

Yes, I agree with you about Emil's suggested light edits; good suggestions.

I may have found a place to play here with minimalist photography in a black and white format. This style is what I have easy access to, and I don't have to worry about going out in the cold!

Stay healthy, wealthy, and wise, my friend,

LuAnn &nbsp Posted: 01/03/2022 15:00:10
Bob Legg
LuAnn, my impression on first seeing your image was wow, now she's dropping feathers in sharp focus (yes a slight area out of focus so you present the appearance of motion). No need to tell of a composite, as you nailed the feather perfectly falling. I'm not a flash or tabletop person so you're not likely to see anything remotely close from me, but I can appreciate the work involved and the creative work you have moved into. I would never have given a couple of hours or days thought to putting a rock and floating feather into the same composition. An excellent job LuAnn. &nbsp Posted: 01/03/2022 19:28:01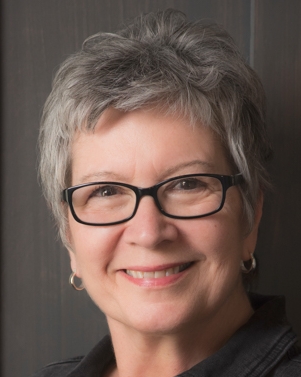 LuAnn Thatcher
Hey Bob, how's it going?

Thanks for your kind words!
I am having fun doing the feather and rock series. My husband critiqued my photo and kept pushing me to insist on it looking natural. So I ended up videotaping a feather falling to track its movement. It doesn't fall vertical it falls horizontally. What a great idea!

I have long searched for a genre I liked for quite some time. Landscape work is fine, but I don't have the opportunities most people have to do it, and I don't travel much; I also live in a rural community. I love macro work and have been using my macro lens steady for quite some time now. I would guess a year or so; I can't remember when I used a telephoto lens last. I stumbled upon Judy Holland Hancock's YouTube videos where she does black and white minimalist photos of calla lilies, and I was hooked on this exciting new genre!

Best regards,
LuAnn &nbsp Posted: 01/04/2022 16:41:48
Bob Legg
Going well thank you,LuAnn. That's probably a first!!! Making a video of the feather dropping/Floating down. But you didn't tell us if you took the feather image from the video or used the video for training on how to drop the feather??? Since you probably are the inventor (or co-inventor as you husband deserves credit too) of this technique DD62 needs to bear witness to your success. I'm very glad you have found the perfect genre for the cold of Minnesota. Keep it up! I guess you are making us wait until next month to see your next work of art is? One of the benefits of our group is we all have our favorite genre(s) depending on the time of year and likes and dislikes but yet we all get to see and learn about each others works. Just imagine me compositing a smaller rock going thru the window of my subway train and the enlarged feather floating above it. Not quite minimalist, but!!! I have a calla lily image if you need to borrow one for the winter. Stay safe and warm. Bob &nbsp Posted: 01/04/2022 19:37:08
---
---
---
Bunny Laden
Hi LuAnn, I am very impressed at your ability to capture a floating feather. I was unsuccessful when I tried, but you have inspired me! The soft feather - hard rock composition works well for me. It's minimalist and open to interpretation by the viewer, which I like. I have nothing to suggest, but after reading Emil's suggestion I learned something. Great job! &nbsp Posted: 01/03/2022 16:44:31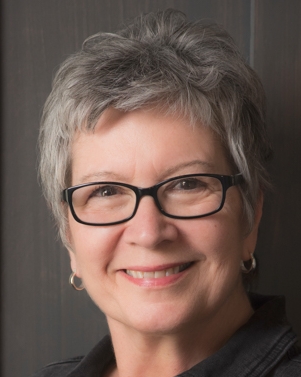 LuAnn Thatcher
Hi Bunny,

Thanks for your kind words! I have found that doing minimalist photography helps me understand composition and lighting better. I like what you said, "it's minimalist and open to interpretation by the viewer." I never really understood this concept till I started putting this series of black and white photos together.

Hey, I also found a video to learn how to do frequency edits in photoshop! I remember you talking about it and how you like the results, so I am giving it a try. I took a PSA photoshop class not too long ago, which helped me give this crazy PS app another try.

Thanks for the helpful advice! &nbsp Posted: 01/04/2022 16:25:57
Bunny Laden
Hi LuAnn, Let me know how the frequency separation goes. The workflow I learned uses a median filter. The typical technique uses a Gaussian. If you understand the math behind this, you'll know that the Gaussian causes a halo effect at the edges, whereas the median doesn't. Earth Oliver refers to his technique (which is what I learned) as FS 2.0. He gave a talk at Adobe Max in 2020. Good luck! &nbsp Posted: 01/04/2022 18:14:23
---
---
---
Kurtis Sutley

(Group 38)
What a wonderful contrast of texture and shape. To my eyes your exposure and focus is spot on. To me you have achieved proportionality with a brighter feather balanced with a larger but less dominate stone. I think that all of the above begs for just a little less empty space above the feather. I would like to see an equal amount of space below and above the two primary objects of interest to carry that balance vertically through the image. Your work flow explanation cleared up a lot of questions but doesn't change my enthusiasm for a wonderful composition. &nbsp Posted: 01/05/2022 17:23:26
---
---
---
Please log in to post a comment