Bunny Laden
---
January 2022 - Half Dome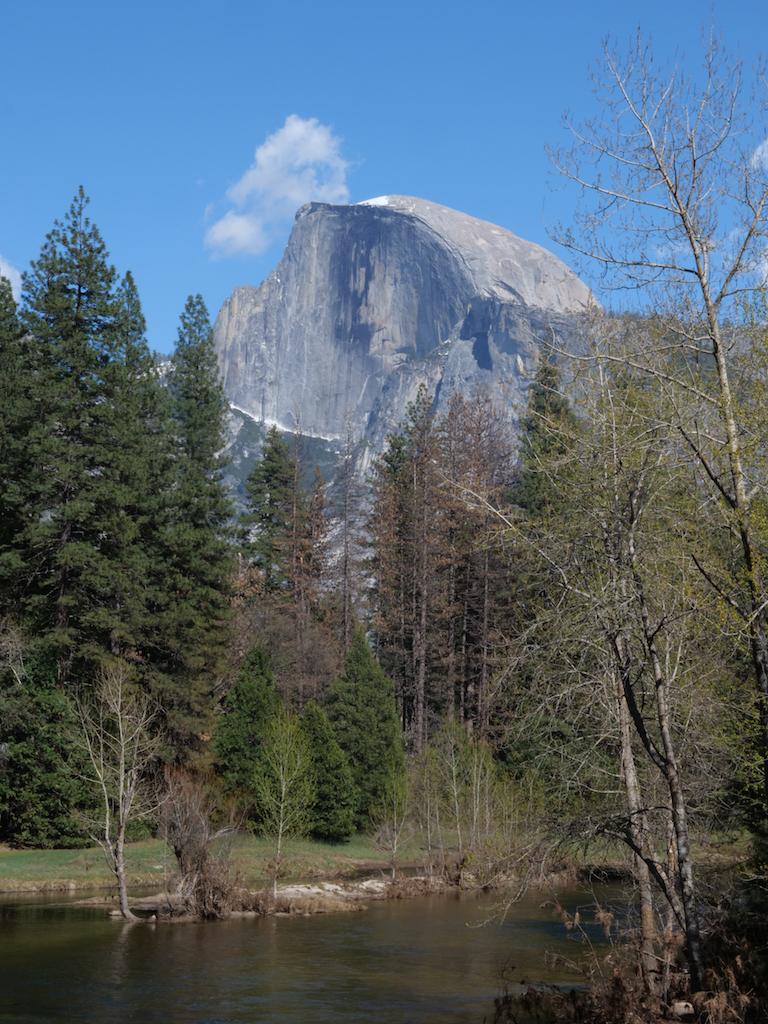 Original
About the Image(s)
In April, 2018, I attended a workshop in Yosemite called "In the Footsteps of Ansel Adams." One of the Ansel Adams Gallery staff photographers walked us to various sites in Yosemite Valley where Ansel Adams had captured images. Along the way, we learned about Ansel Adams' life, photographic philosophy, and processing. At that time, I didn't know anything about the various monochrome post processing tools. I did a simple conversion in Lightroom by choosing Black & White. Because I learned so much this year from all of you, I decided to revisit the image and apply some of my new-found knowledge.

I used Topaz AI Sharpen, Topaz Gigapixel to upsample, Silver Effects Pro, Topaz Studio to add more edge effects just to half dome, Photoshop for compositing the edge effects, removing some very minor distracting elements, cropping , LightRoom for selective dodging and burning. Photo taken with a Panasonic Lumix DC-G9.
---
10 comments posted
---
---
---
Emil Davidzuk
Bunny

Nice shot and Love your black and white rendition

Good to go

Emil &nbsp Posted: 01/03/2022 12:51:41
Bob Legg
Bunny, a really beautiful composition and toning with the possible exception of the sky, and I think some might suggest a darker sky. Many ways of doing that in LrC. Select sky, back & white filters or calibration and this in conjunction with the cloud would make the sky pop. Very Nice image. &nbsp Posted: 01/03/2022 20:22:22
Bunny Laden
Thanks for the suggestion Bob. I'll try it! &nbsp Posted: 01/03/2022 20:28:08
---
---
---
Oliver Morton
Bunny, it's a spectacular image! And, I am totally envious of your workshop. It sounds like it was outstanding!
You did an excellent job converting to B&W. The tones are wonderful. Nicely done!
Naturally, I had to play with your image... lol. But about all I could do that MIGHT improve it was to add a little more contrast. My modifications are very subtle. Your thoughts?
&nbsp
Posted: 01/04/2022 15:04:01
---
---
---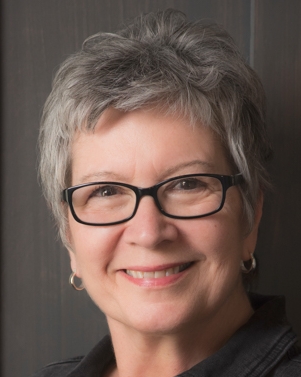 LuAnn Thatcher
Hi Bunny,
I love your image this month! I have one exactly like it (I think we stood in the same spot) that I took years ago when I was in California. The only difference is that mine was in color, I had a bad crop, and I had a deer in the stream.
The challenge I see with the photo is the ambient mid-day sunlight is very bright. What do you think?
It is hard for me to adjust luminance on a jPeg but suffice it to say that is my suggestion. I like Bob's idea of darkening down the tones in the sky. The trees could use some contrast to give the image some depth.
You are lucky you live close to Yosemite and Half Dome; this is a beautiful park.
Best regards,
LuAnn &nbsp
Posted: 01/10/2022 12:39:04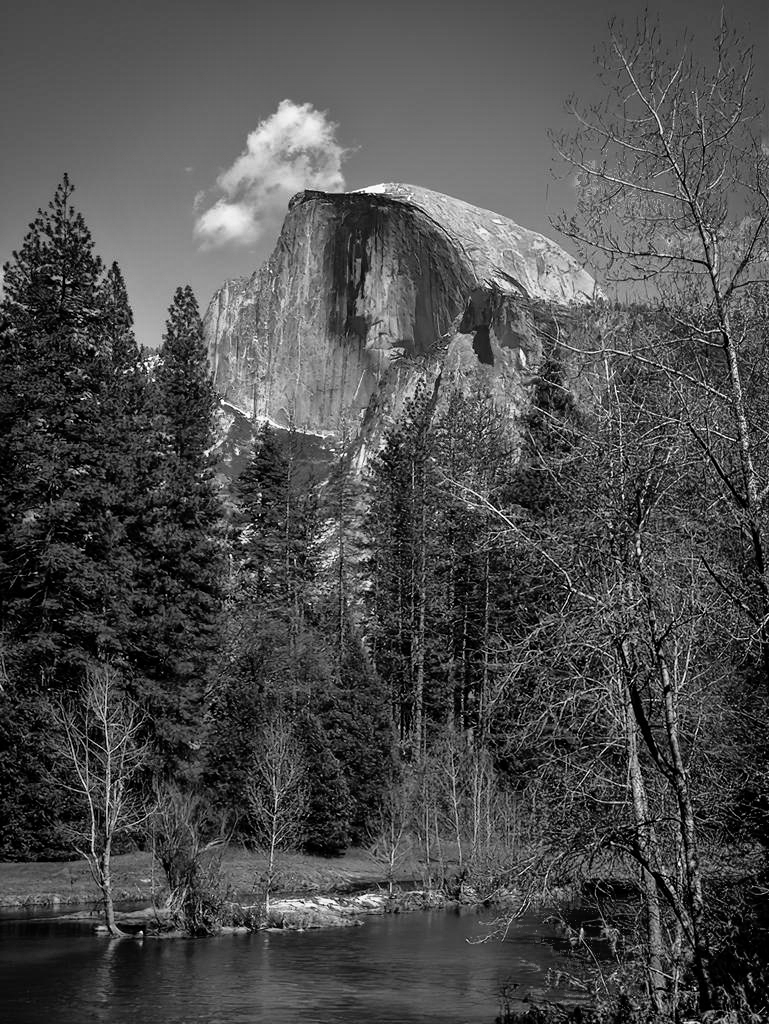 ---
---
---
Bunny Laden
Thanks for the suggestion LuAnn. I'll try it with my RAW file.

Yes, the workshop started at 9:00. First with a bit of history. By the time we made it to the famous Half Dome photo spot, it was mid-day. I'd like to go back when I can stay overnight and enjoy the early morning and early evening times. And night time too. I've wanted to photograph the moon bow created by Yosemite falls. I had reservations in March 2020, but we all know how March went! &nbsp Posted: 01/10/2022 13:23:39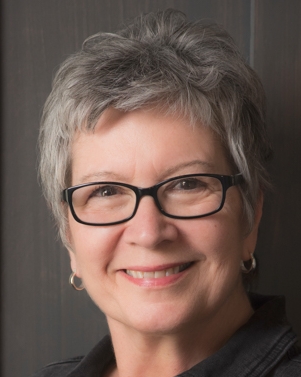 LuAnn Thatcher
I have to share an idea with you for a photo opportunity that is a bit unusual. Here is a link to my website where I have a couple of California travel photos. The one in the link is of a man climbing El Capitan. I used a Tamron 150-600mm lens at 600mm. Without this lens, and people saying there were climbers on the mountain, I would have never seen this man from the ground. A climber simply has no fear.
https://www.luannthatcherphotography.com/Travel-Photos/California-Travel-Photos/
&nbsp
Posted: 01/15/2022 08:38:58
Bob Legg
I like the first image of your El Capitan climbers. Easy to identify climber from his/her gear. Love the colors. The 2nd image has no impact/color and viewer needs to find the climbers helmet to to separate him/her from the gear. &nbsp Posted: 01/17/2022 09:07:23
---
---
---
Bunny Laden
Hi Lu Ann,
That is a great idea! Great image. How did you get him to haul up complementary colors?

If I set my goal to capture images of climbers, I could certainly get them in California. There are many climbing spots in addition to Yosemite, and less crowded, such as Pinnacles. Now you have me thinking about a field trip!

My Sony zooms to 600 mm equivalent. Thank you for the suggestion.
&nbsp Posted: 01/15/2022 10:34:01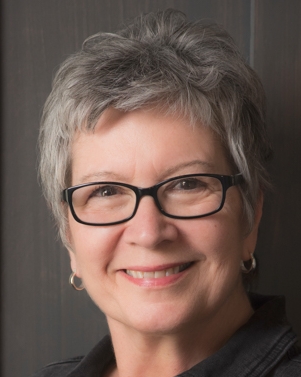 LuAnn Thatcher
You're very welcome!

LT &nbsp Posted: 01/17/2022 09:08:59
---
---
---
Please log in to post a comment