Emil Davidzuk
---
October 2021 - Clouds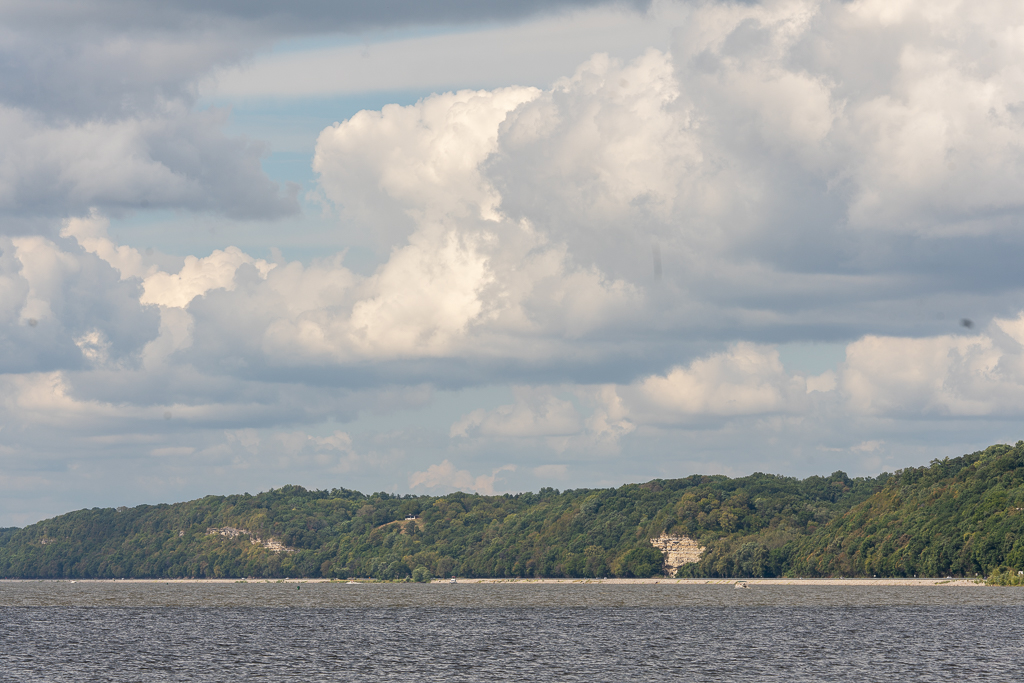 Original
About the Image(s)
Clouds – If they look good to you then make them the subject. I went over to the western edge of the Mississippi where you can look across to Illinois with the objective of taking long exposure shots of the clouds over the city of Alton Illinois. The clouds were not of the right shape for long exposure (I was looking for long wispy smears) so I used the normal exposure shots instead

Workflow: I used PS and Silver Efex Pro and then LR filters to enhance the cloud texture. I darkened the water and the tree line so the clouds were the focus.

Shot with Sony A7RIII 100-400 mm at 200mm f4.5-5.6 lens, f11 ISO 125, 1/250 sec, and
0 EV.
---
5 comments posted
---
---
---
Bob Legg
Emil, I like your clouds and the job they are doing to fill the upper â…" of the frame. I agree with your idea of making the clouds the subject. However, without the Title, I'm left with my eye wandering the image looking for the subject or supporting subjects. The Light areas on the far shore just cause more questions as I'm unable to find support for the scene. Since there is stiff wind, and/or current, the water is not helping any with reflections. The tones in the water and shore trees are pretty similar. What were the odds of waiting a reasonable time and catching a decent size boat/barge coming by? That would be a supporting subject and the clouds would be fantastic vs a featureless sky. &nbsp Posted: 10/02/2021 20:38:07
---
---
---
Oliver Morton
I love the clouds, but I have to agree with Bob... the image would be enhanced by the addition of a "non-cloud" subject. I thought about a boat, but decided that it might take my attention away from the wonderful clouds. So, I pulled an image of a small flock of flying birds and added it to your image. To me, they seem to provide a subject, but not distract from the clouds.
While I was at it, I continued your approach to make the sky dramatic. Also, gave a bit of texture to the trees. Your thoughts?
&nbsp
Posted: 10/09/2021 16:05:19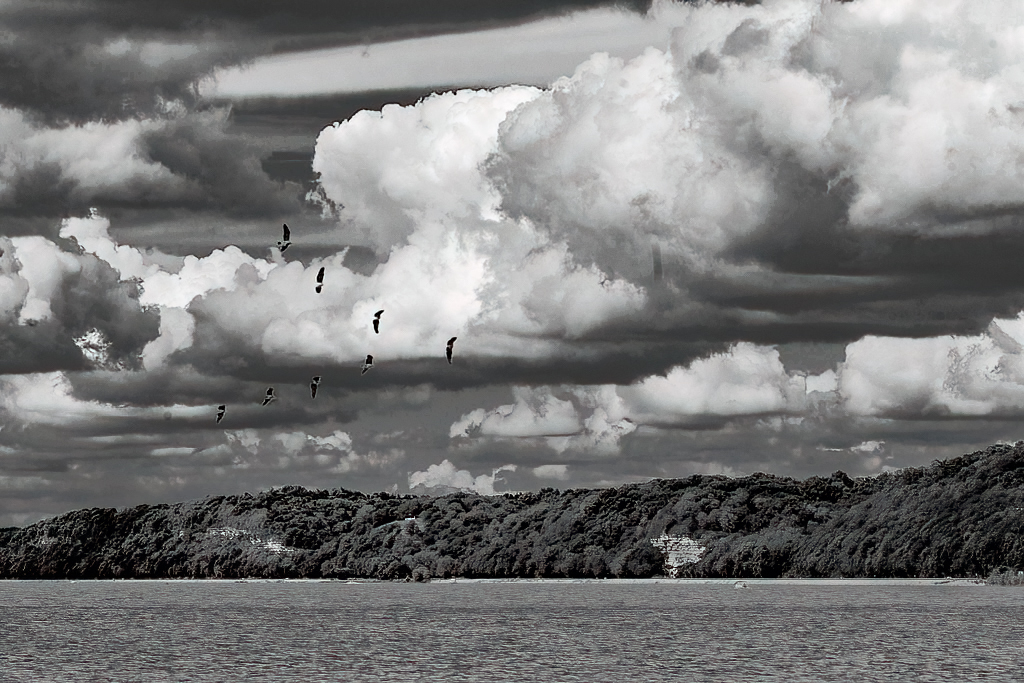 ---
---
---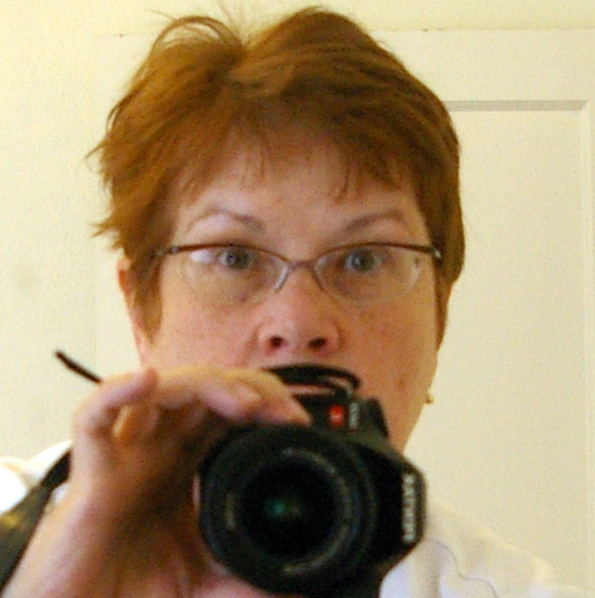 Leah Konicki
Emil,
I have four words: Alfred Stieglitz, cloud studies.

Love the clouds. Don't need the landscape in this particular instance (that's me).

Your edit really enhances the clouds and makes them the star of the show. &nbsp Posted: 10/13/2021 19:13:37
Emil Davidzuk
Leah

Agree Clouds are a subject in my opinion as well

Thanks

Emil &nbsp Posted: 10/14/2021 14:33:03
---
---
---
Bunny Laden
Emil, A couple of years ago I took a workshop in Yosemite on Ansel Adams-style photography. I was told that he avoided clouds, and so when we went out to take photos of the park, we students avoided clouds. I love clouds and think they are some of the most interesting subjects. So I love your image. You are lucky to be in the part of the country were you see the wonderful billowing cumulus (I think) clouds. Here in California I see many, many days of cloudless skies. We rarely have these types of clouds where I live. You have done a find job of bringing out the details. Nicely done! &nbsp Posted: 10/15/2021 13:12:14
---
---
---
Please log in to post a comment