Emil Davidzuk
---
September 2021 - 4014
Original
About the Image(s)
The 4014 Locomotive is the largest steam powered engine in operation today. These engines were built in the 1940s to pull large cargo with as a few locomotives as possible - a Union Pacific business strategy. Only 8 of these Big Boys survive. I shot this in Illinois at a RR crossing along with many other folks as it traveled north heading to St Louis after a 4 hour wait – photographers are a different breed. It is making a tour around the Mid US.

Workflow: I used PS and Silver Efex Pro and then LR filters. I darkened the exhaust a little for drama and a little edge cropping.

Shot with Sony A7RIII 100-400 mm at 135mm f4.5-5.6 lens, f8 ISO 640, 1/640 sec, and 0 EV.
---
17 comments posted
---
---
---
Bob Legg
Emil, I really like the subject, toning and composition. A Big Beauty. A small nit, I wish there was slightly more space in front of the engine on the left. If you had shot earlier or had more room on the left it would of created a more dynamic leading line and removed the centered composition. But then again you were probably fighting with other photogs for a view not blocked with vegetation. I think you were right on with the darkened exhaust smoke. Easy to find more info about "4014 Big Boy" from Google. You should be ever so happy to photograph such a magnificent piece of history.
Bob &nbsp Posted: 09/02/2021 19:41:10
Emil Davidzuk
Bob,

I use a Sony mirrorless camera (A7R III). When I shoot in burst mode, I lose the electronic image while the shutter is depressed, a fallout of the design. So in order to figure out where the subject has moved to I depress the shutter partially, recenter and shoot again. So I did end up an image that was too close to the left edge. I extended the canvas in PS and filled in the blank space. Both the image black out and fixing poor subject position are a in a pain in the rear. This image I felt had enough space to the left. I will think about tackling canvas extension for it.

To fix the first problem, I am buying an A9 body which does not black out the image.

Thanks for feedback

Emil &nbsp Posted: 09/03/2021 09:18:20
---
---
---
Oliver Morton
Wow! What a wonderful image! Photographing a moving train from such a close distance is really difficult! Nice job. I love the fact that you captured the cloud and smoke to make such an outstanding composition. REALLY well done!
Naturally, I had to play with it a bit. Following Bob's suggestion, I added some additional space in front of the train (thanks to content-aware fill). Also, did some slight changes to the cropping and the lighting. Your thoughts?
&nbsp
Posted: 09/02/2021 20:20:05
Emil Davidzuk
Pete

Thanks for your version of 4014. I found getting the tracks to look right was a challenge, Content Aware fill did not work well for me.

Regards

Emil &nbsp Posted: 09/03/2021 09:21:42
Oliver Morton
Emil, like you, I find Content Aware Fill (CAF) to be quite challenging but also amazingly powerful! I had to do a presentation on CAF to my camera club a month or so ago. This obligation sent me scurrying to youtube and other sites to learn as much as possible. It's amazing to see how much information is available!
&nbsp Posted: 09/04/2021 09:14:07
---
---
---
Bunny Laden
Hi Emil,

Your four-hour wait resulted in a magnificent image. There is something about trains and monochrome that, to my eye, is quite pleasing. Your treatment really brings out the detail in the intricate mechanics of the train. I love the dramatic clouds and darkened smoke. I am enjoying the receding lines of the track. Your processing is spot on. You seem to have enough room in front in the original image to try a different crop, but, I think the image is quite good as it is.
&nbsp Posted: 09/02/2021 20:41:14
Emil Davidzuk
Bunny

I think a different crop works for me. Thanks

Emil &nbsp Posted: 09/03/2021 09:19:27
---
---
---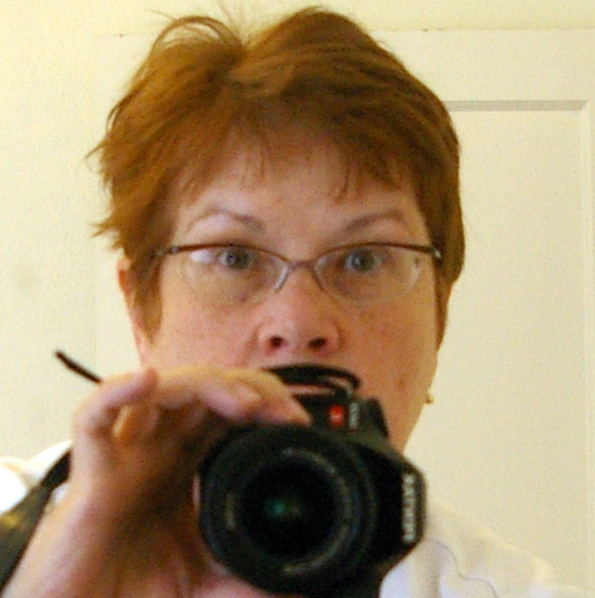 Leah Konicki
Emil, wow, I would not have guessed this engine was from the 1940s, I was expecting to read that it was from the nineteenth century. The black and white especially makes it completely timeless. I love the train and the smoke and the sky, but find the foreground (gravel railbed and late summer foliage) to be a bit too textury and therefore distracting. I am not sure what to recommend to "tone" that area down, and, in truth, it is a minor quibble. Great image! &nbsp Posted: 09/03/2021 09:36:00
Emil Davidzuk
Leah

I think radial filter there to burn it some might do the trick Thanks

Emil &nbsp Posted: 09/03/2021 09:50:41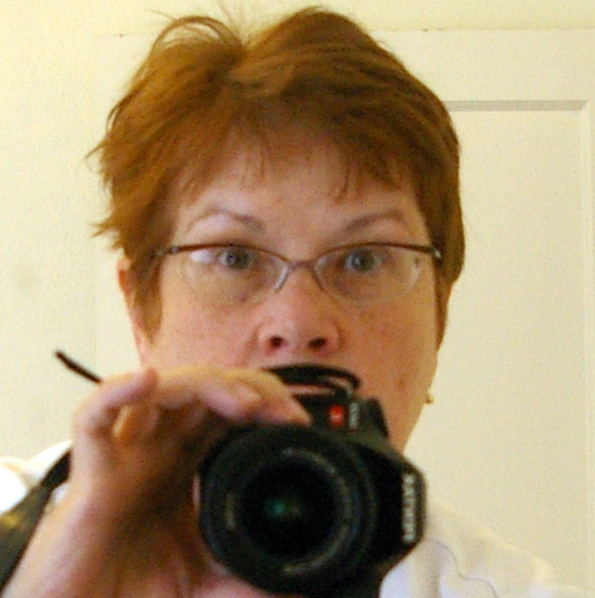 Leah Konicki
Radial filter, makes perfect sense.
I couldn't stop thinking about your image, and wondered what it might look like in a present in ON1Raw I stumbled across, calotype. I ended up not liking that - way too grainy - but the albumen effect seems to give it that nineteenth-century look. &nbsp
Posted: 09/03/2021 10:32:57
Emil Davidzuk
Leah

Albumen does look good Thanks for suggestion

Emil &nbsp Posted: 09/03/2021 10:49:09
---
---
---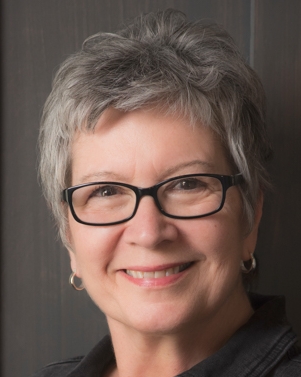 LuAnn Thatcher
Hello Emil,

I really enjoy viewing your image of the 4014. Whenever I view your photos, they seem to have a unique look, a stylish look that says who you are as a photographer.

In this image, I find the engine aligns with the rule of thirds well. For me, if there is more space in front of the train, then the end of the train loses detail because of the train's length. The engine is nice and sharp, and the clouds do not take attention away from the train; they appear realistic, light, and naturally soft. I even notice the subtle illumination of the headlight; very nice; I know exactly where to focus my attention.

I would not change a thing. Have you, or are you going to print this photo?

LT &nbsp Posted: 09/04/2021 09:52:18
Emil Davidzuk
LuAnn

Thanks for your comments

Overall I think this image is ready to print. I will see if the gravel looks better a little darker per Leah's comment

I sell my photos at a gallery in a neighboring city. After I finalize the image, I will hang a copy for sale

Regards

Emil &nbsp Posted: 09/04/2021 11:48:26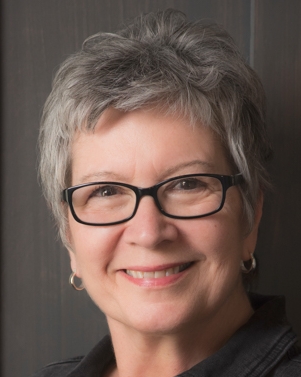 LuAnn Thatcher
Emil,
I am just getting started in printing my photos. Would you be willing to give me some advice on printing black and white images? My challenge is with paper choices.
My email address is
luann.thatcher@winternet.com
since this question doesn't relate to study group comments.
Thanks,
LuAnn &nbsp
Posted: 09/04/2021 12:08:31
Emil Davidzuk
LuAnn

Thanks for your comments

Overall I think this image is ready to print. I will see if the gravel looks better a little darker per Leah's comment

I sell my photos at a gallery in a neighboring city. After I finalize the image, I will hang a copy for sale

Regards

Emil &nbsp Posted: 09/06/2021 21:10:14
---
---
---
Emil Davidzuk
&nbsp Posted: 09/06/2021 20:50:03
---
---
---
Please log in to post a comment