Israel Yosef
---
June 2021 - Bedouins - Children of the Desert
Original
About the Image(s)
I took this photo before the riots and pogroms that were recently in Israel when you could go to the desert to the Bedouins.

Bedouins live in the south of Israel in the deserts and lead a nomadic lifestyle. The state built several cities and part of the Bedouins settled in these cities, the other part continues to roam the deserts. I took a picture of these guys during the photo session "Bedouins and Their Lifein the Desert".

Your opinions?

I shoot in RAW format and process with Lightroom: basic adjustment, detail, texture, etc. Then I convert to B&W in Photoshop.

Camera settings: Sony a7r III. ISO 200, 1/400s, f/16, 92mm, lens: Sony FE 70-200mm f/2.8 GM OSS.
---
8 comments posted
---
---
---
Bob Legg
Another great PJ image Israel. Great composition with the center line of the road not cutting through the people or the camel. Also capturing the fact that the line goes around the camels foot. Who would of known that its necessary to pull the camels foot to urge it to move at all or faster. Yes, I admit to not being up to par with my camel knowledge. Thanks for sharing. &nbsp Posted: 06/04/2021 19:34:08
---
---
---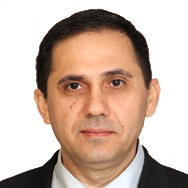 Israel Yosef
Hi Bob,
Thank you for your comment.
Camels have a rope tied to their feet so that they don't run away.
You well noticed all the nuances in this photo.
I took a lot of photos so far I managed to catch this frame.

All the best to you and your family.

Israel &nbsp Posted: 06/05/2021 10:21:42
---
---
---
Emil Davidzuk
Isarel

This is an interesting image. When I think of Bedouins; I see them in the desert with their camels heading where the need to go traversing the sand. Here you captured them with power lines and crossing a paved highway - times change but the Bedouins cope with them just as they always have.

Wonderful shot

Emil &nbsp Posted: 06/09/2021 11:51:32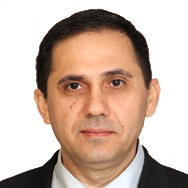 Israel Yosef
Hi Emil,


Thank you for your comment.
You're right Bedouins are very resourceful.

All the best to you and your family.

Israel &nbsp Posted: 06/09/2021 12:12:10
---
---
---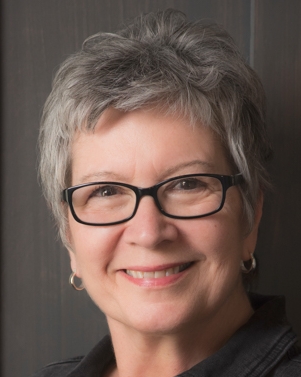 LuAnn Thatcher
Hello Israel,

I think of you and your family often; I hope you are safe and doing well.

One day, a group of us have to go to Israel and see the sights you show us from your photography excursions. I find this photograph fascinating and informative. I rode a camel in a zoo in Florida once in a small circle. They are amazing animals. These guys look like they are just pulling a big puppy around on a leash (smiling)!

I like the telephone poles, black-top highway with the painted lines because together they tell an interesting and unusual story; life as a Bedouin in the 21st century; who would have guessed.

My suggestion to help enhance your photo is to raise the exposure and crop in a little tighter. I put the camel on the left vertical rule of thirds line and the two men on the right vertical line. Then I recommend removing the dirt pile and weeds from the right side of the frame; I couldn't see how they could contribute to the scene. But the telephone poles and highway help complete the story and make this a very original photograph.

I am not sure it would qualify for a travel competition, though. I am not sure if the photo contains enough information about the culture or environment. What do you think, Israel? Would you enter this image in a competition, and which category would you submit to open or travel?

Shalom, my friend,

LuAnn &nbsp Posted: 06/12/2021 15:23:37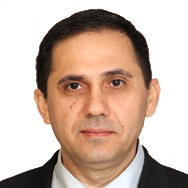 Israel Yosef
Hi LuAnn,
I am grateful for your concern.
So far, everything is calm with us, I hope that it will be so.
I have school holidays soon.
We have already started traveling around Israel, maybe I will go to a photo session in Europe where the covid-19 was defeated.
Thank you for the idea of how to improve my photo.
I made a change, your opinion?
I think my photo fits into the travel category.
I would be very glad if our group came for a photo session to us in Israel, I gladly showed you Jerusalem, the deserts, the Dead Sea and ...
All the best to you and that family.
Israel &nbsp
Posted: 06/13/2021 10:12:51
---
---
---
Bunny Laden
Hi Israel,
Before I read the comments, I was thinking that cropping in a bit and removing the object on the right would help me to appreciate the people and camel even more. So I agree with LuAnn and I really like your revised photo. Tradition and modern infrastructure meet! What a great story.

It reminds me of my time in the Omani desert when I visited a Bedouin family and then stayed overnight. On our way out of the desert, on a sand road in a 4-wheel drive, a woman camel herder flagged us down for a ride into town. While driving there, she phoned a friend who met her. Then that woman asked for a ride elsewhere. While our guide was driving us to that location, she called someone else who was waiting at the destination and then asked us for a ride. And so on. This went on for about an hour when our guide finally declined any more free taxi service! It was great fun for me to meet all these strangers. &nbsp Posted: 06/16/2021 13:23:40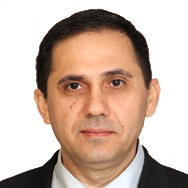 Israel Yosef
Hi Bunny,
I really liked your interesting story.
Thank you for your comment.

All the best to you and your family.

Israel &nbsp Posted: 06/16/2021 13:34:03
---
---
---
Please log in to post a comment