LuAnn Thatcher
---
June 2021 - Mushroom
Original
About the Image(s)
My photo this month is something new I am trying. I purchased some Lensbaby lenses over the years and have never really used them. This image was taken with the Sol 45 f/3.5 (minimum focal distance 14") all manual compact lens. Ideally, the lens creates a sweet spot of focus effect surrounded by smooth bokeh.

I locked the lens in for the focus to be in the center. The image aligns on the lower horizontal golden ratio grid (these grids, along with the rule of thirds, can be found in Lightroom, PS, and Capture One as overlay tools). My hope for this image is to create a mushroom found in a deep woodland area. I removed the pine needles from the original and left the dried pine needle on top with the tiny flat seed pod; I find they create some interest to draw the eye to the top of the mushroom to see their faint outline.

I converted the image in Nik Silver Efex and used the preset 043 More Silver. I liked the preset as it came so I brought the photo back into Capture One and only adjusted the highlights on the mushroom a touch.

Camera: Fuji XT4, Lensbaby Sol 45 f/3.5, ISO 200, shutter 1/500s, center-weighted focus, focal length 45mm.

I look forward to everyone's comments.

---
11 comments posted
---
---
---
Bob Legg
Hi LuAnn. I like the idea of the lens baby. Your image is a departure from what I have seen on the web but more frequently on Instagram. I just found you on there. As you will see I have a minimalistic presence there. If you haven't already found her, search: annebelmontphotography. I Think, lens baby is all she uses and generally on flowers and generally very little of the image is in focus, unless flat like Climatis. With her it's all about curves and compositions. That appealed to me but I can't handle manual focus. I get the rocking back and forth for focusing as that is my style, in this point of my life, but my finger is on constant focus and the shutter. I like your tree fungus and it has a unique shape with the small one overhead. It is well exposed, except from underneath. I have never used a lens baby but I question if your subject, mushroom, shows you the beautiful bokeh they achieve. Being that spring is here try the lens baby on some flowers and put that sweet spot on a curve or other composition and post on IG. Don't get frustrated with using lens baby. You can make it happen.
Bob &nbsp Posted: 06/03/2021 22:14:19
---
---
---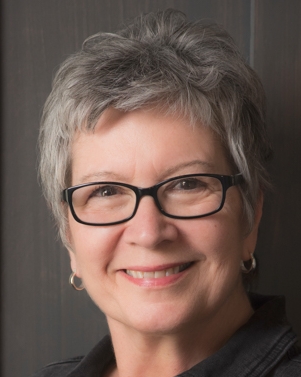 LuAnn Thatcher
Hi Bob,

Yes, my image is a departure from what most people shoot with Lensbaby's; I'm just experimenting with different subjects.

Yes, I am on Instagram, but I haven't been over there for quite some time. I am not sure if the average person really spends time looking at images on Instagram, or maybe they scroll and like, so I shied away from it.

I watched Anne Belmont on YouTube the other day; she is fantastic. I think she said she is an art therapist.

I hear what you are saying about manual lenses and not holding still; I have that problem also. I use a tripod when I can or a faster shutter when the light is suitable to compensate.

I took this mushroom photo the first afternoon I received the lens in the mail. So, your comment about not getting the Lensbaby bokeh is good feedback.

Thanks for the help!

Best regards,

LuAnn &nbsp Posted: 06/06/2021 16:26:08
Bob Legg
You are welcome. I purchased a garden bench that folds from Amazon. It is a comfortable sitting height, can turn it over and has padded kneeling and can use the legs to push up from. If I go to sit or kneel on the ground it isn't easy to get up again.
Yes, Lensbaby Ann was or is an art therapist. Never knew there was such a degree but its perfect for someone like her you is in a big city.
I agree on Instagram I just flip thru the people I follow and give some likes, but I do get inspiration on places and subjects I would like to photograph.
Have a splendid dad and enjoy your new lens and lightning shooter. Still haven't had any decent storms here yet.
Bob &nbsp Posted: 06/07/2021 15:11:52
---
---
---
Emil Davidzuk
LuAnn

I applaud you giving the lens baby a go. I bought one years ago but never worked hard enough with it to create anything meaningful

I like the bokeh effect in your shot on the right hand side and below the mushroom. Can I assume the upper portion of the tree trunk is in focus by design?

Emil &nbsp Posted: 06/12/2021 13:34:21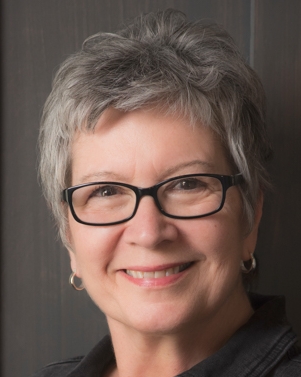 LuAnn Thatcher
Good afternoon Emil!

Thank you for your kind words. Yes, part of the trunk is in focus by design.

The basic idea is to start with the lens locked in the center of the frame until you figure out how the tilt lens works. Focusing is manual, and the minimum focal distance is 14" from my elbow to the tip of my middle finger.

I should have submitted a photo of the scene from a distance away because the tree stump is outside the door to one of our barns. The light was on the mushroom and caught my eye. I took the photo around 3:00 pm and used my body as a light filter, so the light wrapped around me. I like the dark editing because it looks like I found the mushroom in the deep woods, but it was actually out in the open.

I am having fun using my lens in a nontraditional way.

Have a great day,

LuAnn

&nbsp Posted: 06/12/2021 14:31:04
Emil Davidzuk
Luann

Thanks so much for your reply. I would have sworn that your shot was in the deep woods observed just off the trail..

I know full well that your continued use of your Lensbaby will produce eye popping results

Emil &nbsp Posted: 06/12/2021 17:56:51
---
---
---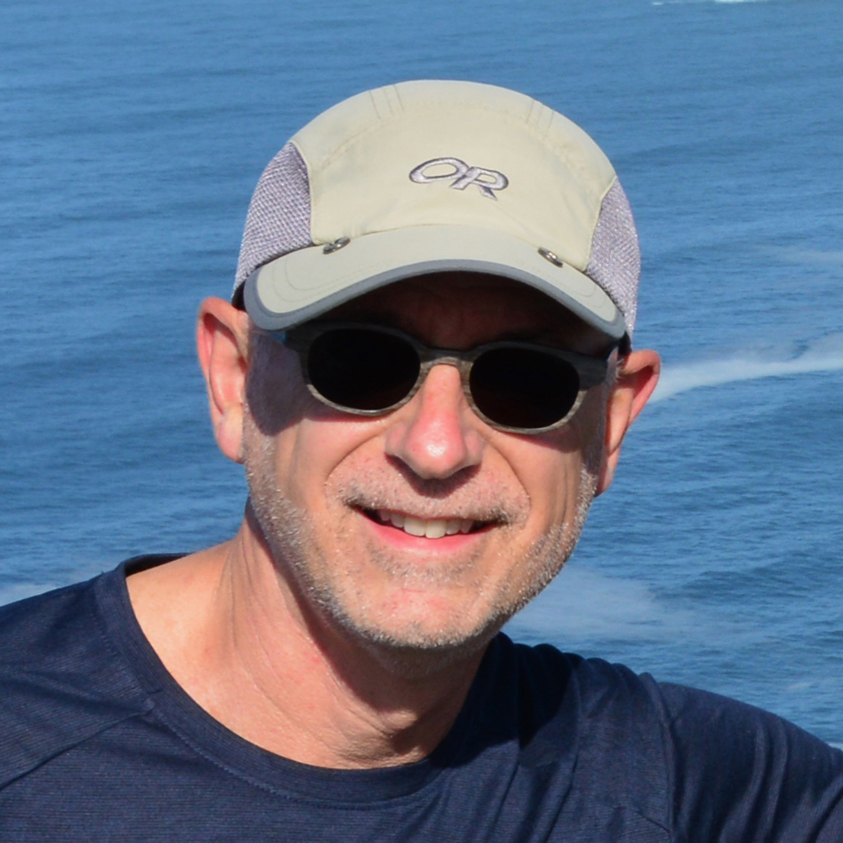 Michael Hrankowski

(Group 3)
Hi Luann. You've created a lovely study of minimalist composition, selective focus and tonality. Your attention to detail for the composition (removing all the pine needles except one!) is every bit as evident here as it is in your still-life images. Because of the focus fall-off immediately below the subject, if it weren't for the lone pine needle, it gives the impression of an alien saucer docking on another world. I applaud the fact you are always experimenting and thinking outside the box. &nbsp Posted: 06/16/2021 08:35:59
---
---
---
Oliver Morton
LuAnn, your image this month grew on me (no pun intended). Initially, I struggled to appreciate its unique qualities. However, as I returned to examine it again and again, I began to realize how the photograph was attracting me to return to look at it. The composition is outstanding. It is simple, yet complex. The bright mushroom with its amazing splay of small black dots is beautifully offset by the subtle light and rough texture of the tree, especially in the upper left of the image.

Very well done!

&nbsp Posted: 06/16/2021 10:11:08
---
---
---
Bunny Laden
Hi LuAnn,

If I hadn't read your description, I would have thought that the image was not focused correctly. But the Lens Baby lens is doing exactly what it is supposed to do. For me, I find the bokeh a bit distracting. Have you experimented photographing other objects with this lens? I am wondering if another object-like a flower from above or the nose of a dog-would give a result where the bokeh would enhance the object a bit more more. What do you think?

I do applaud you for trying the Lens Baby. I have been tempted to buy one of those lenses but I concluded that most of the effects could be done in post processing, and perhaps with a bit more control. Do you have any other of those lenses? &nbsp Posted: 06/16/2021 13:48:57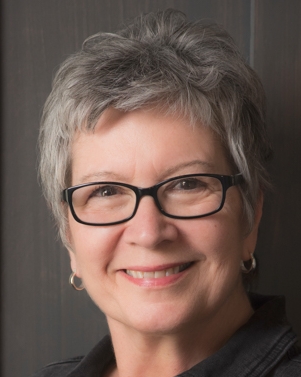 LuAnn Thatcher
Hi Bunny,

Thank you for your comments. I love Lensbaby lenses because of the bokeh, and they give me a challenge. I appreciate that they are not for everyone, and most people in the camera clubs will comment with the same dislikes as you noted in your comment, which is ok I will persevere till I figure them out.

I have several Lensbaby lenses, the Velvet 56, Composer Pro with the 35mm, 50mm, and Twist 60 optic, and I just purchased the Sol 45. I also have the macro filters, which is a bonus for me. I enjoy botanical photographers like Anne Belmont and Kathleen Clemens I find their floral photography fascinating with just a sliver of a petal in focus. But I also want to be different, so I am experimenting with woodland subjects because that is what I have the most access to right now.

What is your favorite style of photography, and what lenses do you prefer?

Talk again soon,

LuAnn

&nbsp Posted: 06/16/2021 14:30:14
Bunny Laden
Hi LuAnn,

My favorite lens is a macro, but the lens I use the most is my 14-140 (equivalent of 28-280). Most the photos I have taken have been while traveling. But last year during the lock down, I had fun experimenting with closeups of ordinary things (like car tail light, hand sanitizer, and so on). Now I am back to travel.

I do enjoy botanical photography, especially abstracts and selective focus (as you mentioned. I enjoy the work of Charles Needles and have experimented with several of his techniques, including "shooting through" a flower.

I am also having fun experimenting with my iPhone 12 Pro Max. While in Death Valley last week, I used it to take images AFTER sunset, when it had cooled to 109 degrees. It is amazing what that camera can capture at night.
&nbsp Posted: 06/16/2021 15:12:42
---
---
---
Please log in to post a comment