Bunny Laden
---
June 2021 - Jellyfish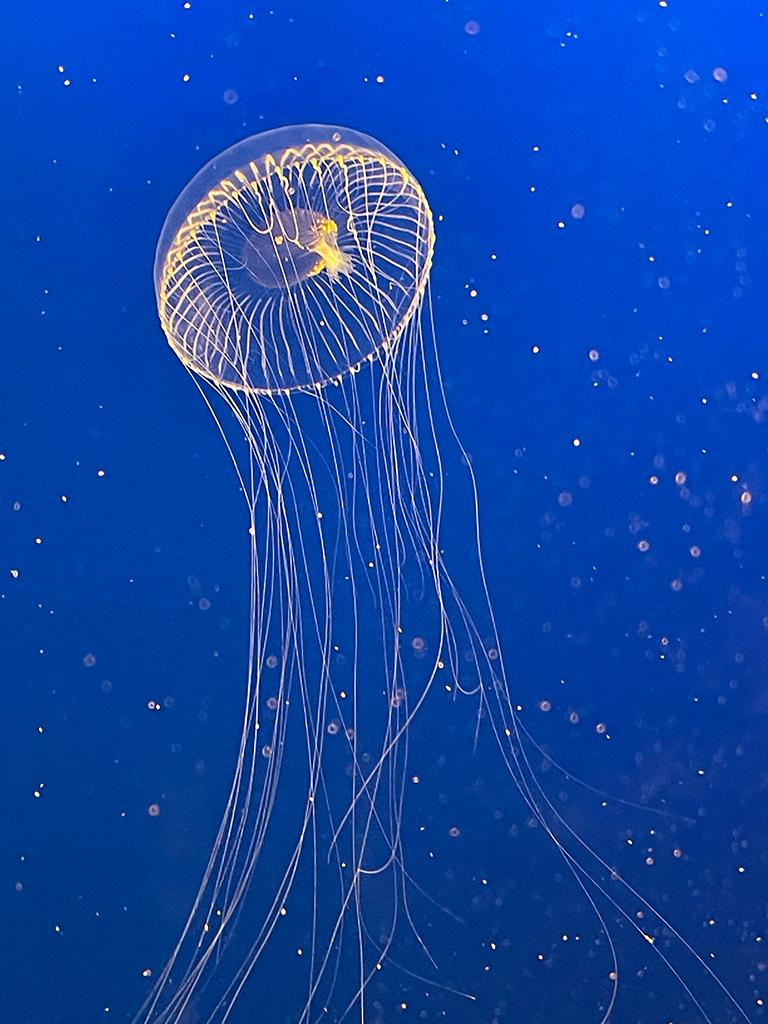 Original
About the Image(s)
The Monterey Bay Aquarium finally opened after more than of year of being shut down. The jellyfish exhibit is one of my favorites, so I could resist using my iPhone to take an image. I used the frequency separation 2.0 workflow to eliminate bubbles and plankton. Then I used Silver Effects Pro to convert to black & white and add the border.
---
7 comments posted
---
---
---
Oliver Morton
Bunny, this is a wonderful image... especially in B&W. I love how the tentacles get brighter as they lead my eyes up to the bell. A beautiful creature and a well-processed photograph!
I wanted to see how your image would look if the remaining bubbles were eliminated. So, a few minutes with Photoshop's spot healing brush did the trick. What do you think?
&nbsp
Posted: 06/01/2021 12:14:45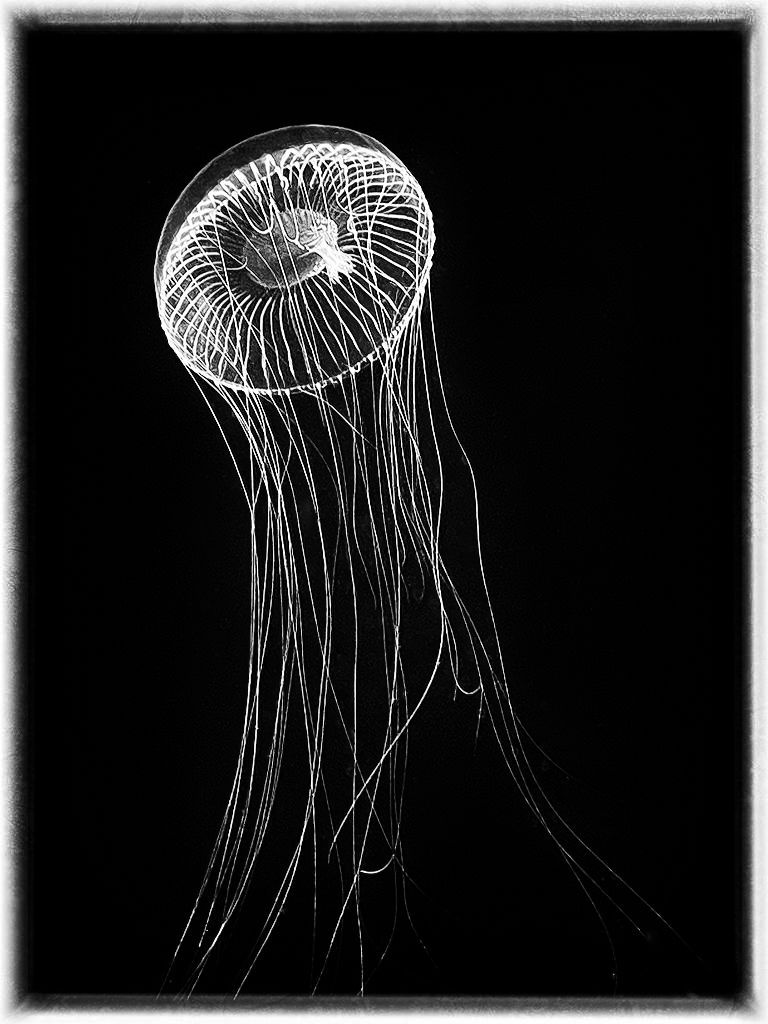 Bunny Laden
I like it. Those "bubbles" are plankton and other small creatures that jellyfish eat. I left the ones near the tentacles because I assumed those are the ones the jellyfish would be capturing. However, I can see how that might be distracting. Given that this isn't an image for the nature category (where one might explain about eating), I think your suggestion might be best. Thank you. &nbsp Posted: 06/04/2021 20:00:06
---
---
---
Bob Legg
A beautiful image Bunny. I like the true black and white approach, with virtually no gray tones. No need to explain, but I have no clue what or how frequency separation 2.0 works, but that's okay as I won't be near any aquariums anytime soon. But it is fantastic that you made it work for you. &nbsp Posted: 06/04/2021 19:26:47
---
---
---
Emil Davidzuk
Bunny

A jelly fish in BW works very well I must say. Simple high contrast image. I lean towards Oliver's version with the clean tentacles acting as leading lines

Emil &nbsp Posted: 06/09/2021 11:37:51
---
---
---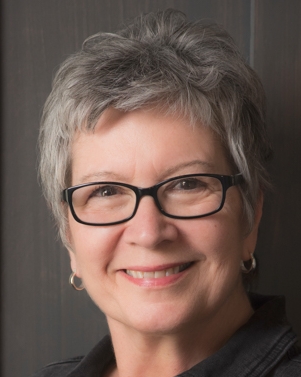 LuAnn Thatcher
Great image, Bunny!
I wanted to learn a bit more about these jellyfish, so I went online and found a live cam for Monterey Bay Aquarium jellyfish! I was memorized just watching them float online. I also like your original blue image; the photo looks great both ways.
My edit is a bit different. I was inspired after watching the jellies swim, so I decided to turn your jelly upside down too. I love the border idea, so I tried to mimic the black and white of your image and hopefully contrast the organic lines of the jelly's tentacles.
I am curious what you think! Thanks for sharing a great image.
LuAnn &nbsp
Posted: 06/15/2021 18:47:46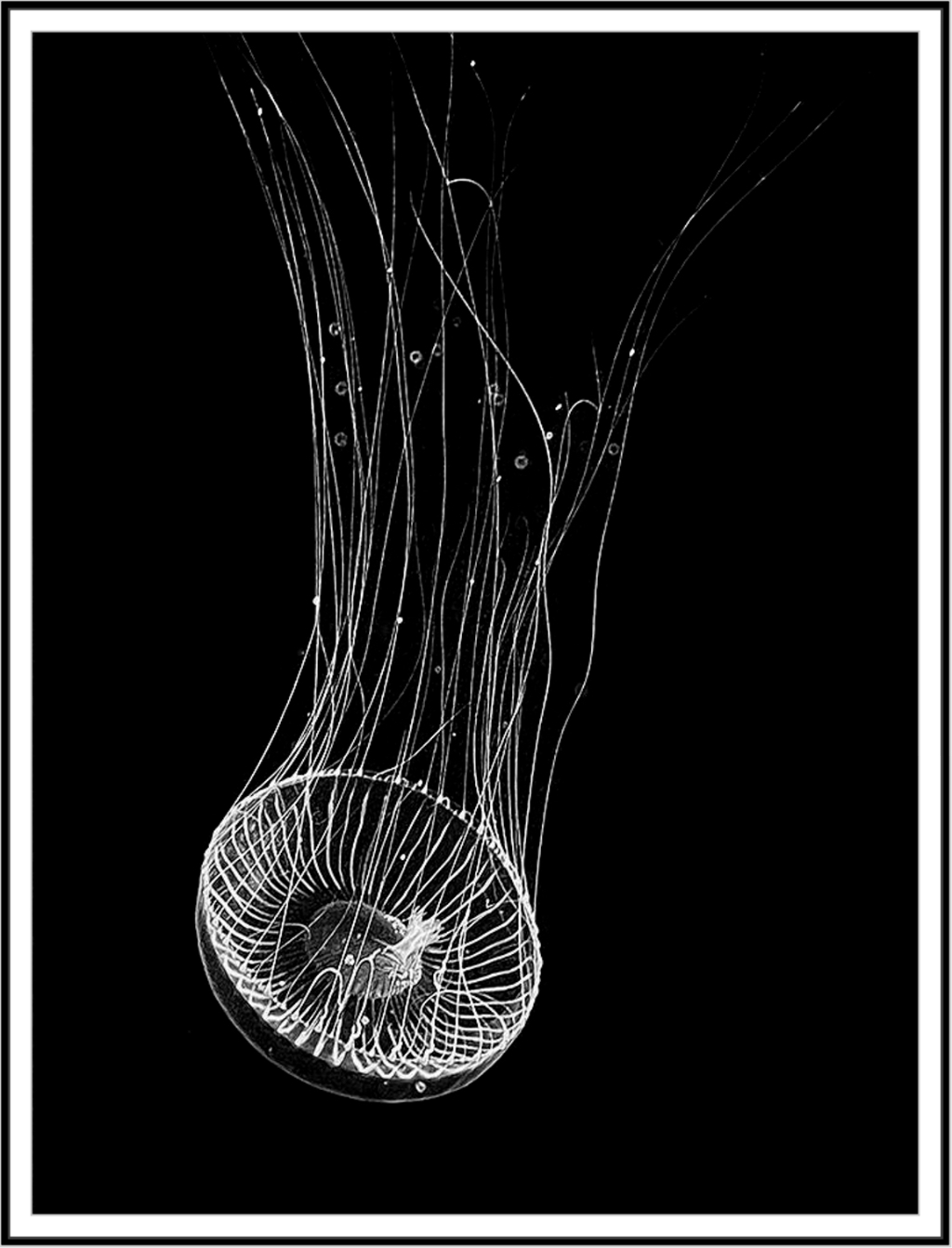 Bunny Laden
Hi LuAnn,
I like your version! Although if I was diving, I would prefer to see them in the other direction as I think the tentacles would be easier to avoid.
Thanks for sharing your idea.
Bunny &nbsp Posted: 06/15/2021 20:58:48
---
---
---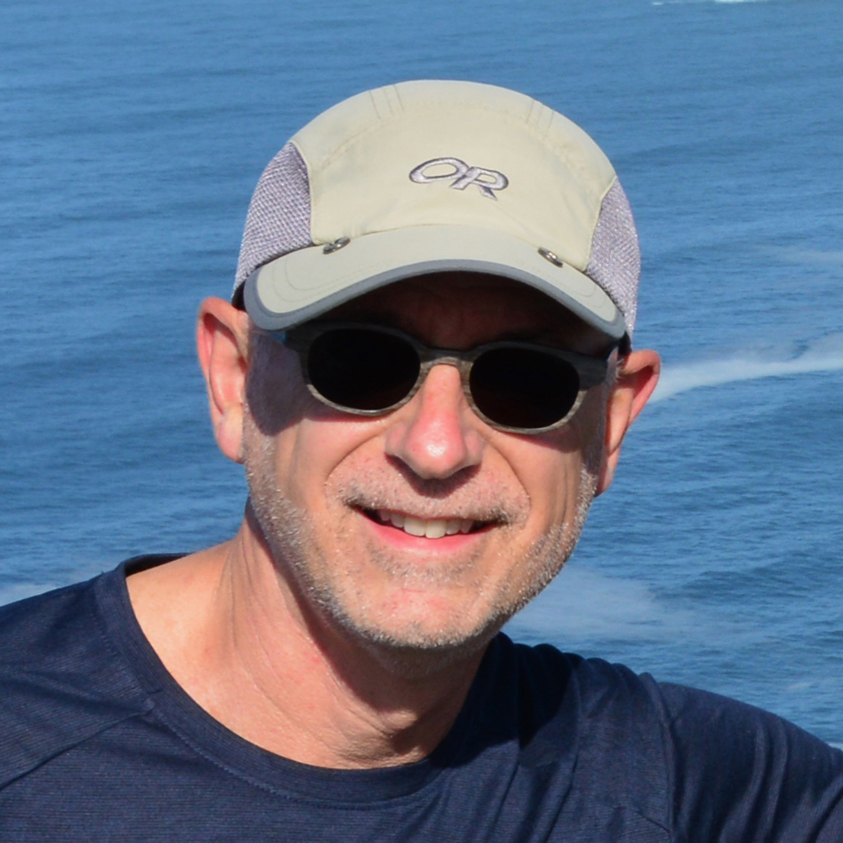 Michael Hrankowski

(Group 3)
Bunny, what a wonderfully creative image! When I first looked at it I thought it was a wire and neon sculpture or a wax tablet drawing. I'm not familiar with the "frequency 2.0 workflow" you mention - is that something that is built into the newer iPhones? I would love your explanation. I do agree with Oliver that removing the bubbles improves the image. Overall, nicely done. &nbsp Posted: 06/16/2021 08:50:16
---
---
---
Please log in to post a comment