Leah Konicki
---
May 2021 - Lines and Shapes
Original
About the Image(s)
I took this photo a number of years ago, the angles of the light, and the strong darks and lights had caught my eye. But then I forgot about it until recently, when I saw a similar photo online (don't remember where). If I were to take this photo today, I would do many things differently - I would use a landscape orientation, for one, and hopefully would not have overexposed it. Still, it has some interesting components, and I like it in black and white.
---
1 comment posted
---
---
---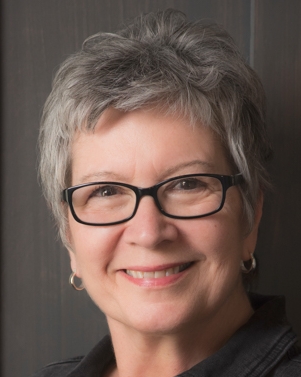 LuAnn Thatcher
Leah, this is another beautiful architectural image; I love the contrasts between the light and dark shadows; there are many geometric shapes, with a splash of organic dirt on the doorstep. You have inspired me to get out and take some photos!
My edit idea is simple. I used Silver Efex Pro, selected the film noir one preset, added seven control points to darken the black areas and bring down the brightness on the brick a bit, used border type 9 with a size of -92%, and lowered the grain to 351.
Best regards,
LuAnn &nbsp
Posted: 05/06/2021 12:45:29
---
---
---
Please log in to post a comment