Damon Williams
---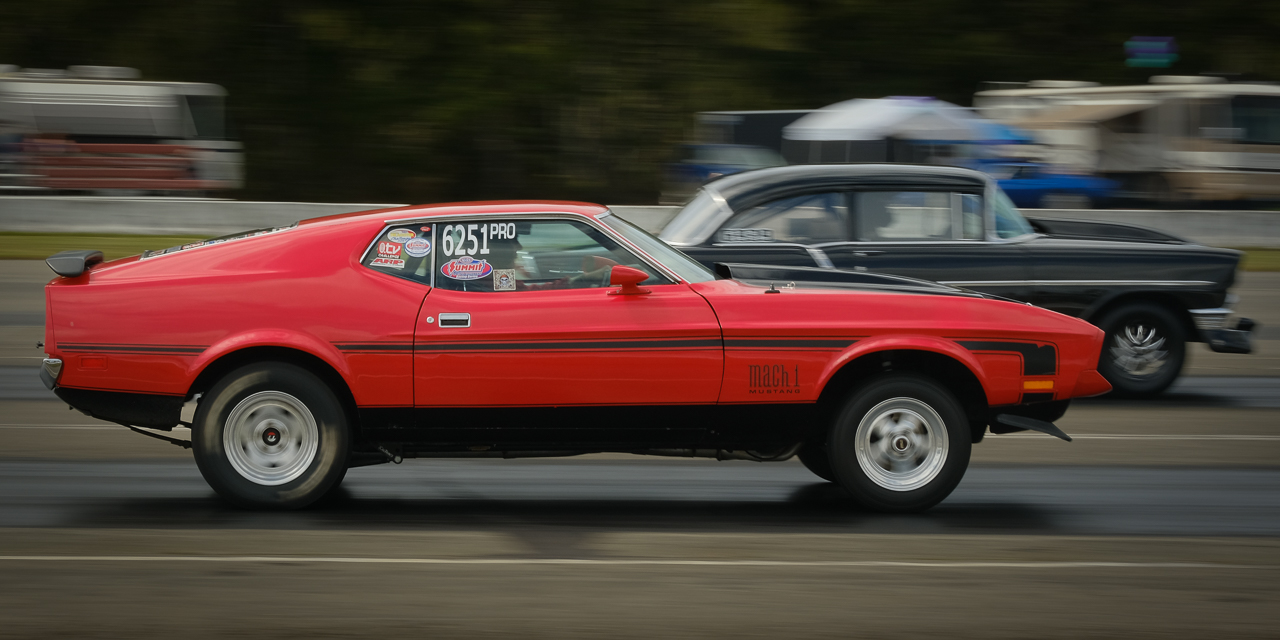 May 2022 - Funny Car
About the Image(s)

1/125 f/16 ISO 320, 55mm on a Fuji 16-55, Fuji X-T3, cropped, shot in RAW + JPG and Fuji Astia film simulation, heavily edited (select subject and invert to darken background, heavy vignette)

ISO was chosen because that's the minimum for Fuji to do their magic on the jpg. 1/125 seemed like a happy medium between blurring the background, and having a faster ss to create a sharp image of the subject. f/16 was necessary to keep from blowing out the exposure because of the slow shutter speed.

I've been shooting at the local track for about...9 mos. There are two money shots: a car with its front wheels in the air on the start, and one showing lots of motion and speed (panning). I want an example of both for each car, but the settings are mutually exclusive, and it all happens too fast to use two cameras, and switch from A to B in order to get both images on the same run.

As you can probably imagine, the panning shots are much harder to really get right. Accurately tracking an object that goes from 0-80 mpg in about 50 meters, and approaches your position from about 100M to about 8M, then recedes, is pretty challenging. Another really challenging aspect of shooting at the races is all the garbage in the background (trailers, people, signs, porta johns, etc.). It's not like you can go wherever you want (for safety reasons), and there are only a couple of aspects that are really of any interest as a composition. But I really like a good panning shot when it's well executed, and in some cases, have even been able to see the whites of their eyes (which makes selling the images easier, I think).

I chose this image because I shot it last weekend, the subject, is really sharp, and the background is about as innocuous as I think I can get at this venue. Plus, having another car, the competitor, in the frame, tells a nice story, IMHO.
---
Please log in to post a comment