John Meiers
---
November 2021 - Cloth
About the Image(s)
Lens was a Nikon kit lens 18-55mm shot at the widest angle Shutter
F3.5
1/60
ISO 1250


This shot was taken a few years back while on a family trip to Chicago. While walking around some part of downtown Chicago with my wife and daughter we came across a cloth store. This was not your big chain, like Hobby Lobby, but that of a small family cloth store. Cloth was stuffed in every nook and cranny as you can probably surmise from this photo. The isles were narrow so I just pointed camera at what I thought to be the most interesting area of one wall. Don't remember much about the lighting other than whatever was coming from the ceiling. Did not use a flash. My experience with depth of field was still that of a beginner in DSLR's.

Even now I still like the story behind this photo. Could have done better with depth of field etc., but as I mentioned there was a fair amount of inexperience with my equipment.



---
This round's discussion is now closed!
9 comments posted
---
---
---
Emmy Denton
Hi John, the subject looks to be in focus and the exposure looks good. The story is wonderful but could you tell the story in a more interesting way? You may consider expanding the title perhaps to "Cloth Chaos" or maybe adding some other deor to communicate the situation. &nbsp Posted: 11/06/2021 02:36:54
---
---
---
Emmy Denton
Hi John, the subject looks to be in focus and the exposure looks good. The story is wonderful but could you tell the story in a more interesting way? You may consider expanding the title perhaps to "Cloth Chaos" or maybe adding some other deor to communicate the situation. &nbsp Posted: 11/06/2021 03:43:48
---
---
---
Jane Pittenger
I love the variety of colors and shapes. Well seen. I find the tag bottom center right distracting. I want to be able to ready what it says. Is there a way you could sharpen it and increase the contrast? If not, I might try to clone it out though that would certainly be difficult. I am not sure where to rest my eye so it wanders around the shot…both a good thing and probably not. I know you can't retake this scene but it would have been fun to have someone in photo looking at the fabric or touching it or something &nbsp Posted: 11/06/2021 13:36:31
---
---
---
Damon Williams
Hey John, I think there's a lot of good stuff here. Actually, when I read your settings, I think you probably made all the right decisions technically. You used the fastest aperture you had, and the slowest shutter speed you were comfortable with (I've heard 1/60 used as a rule of thumb for lowest handheld ss), and then relied on ISO to get you the exposure you wanted. This resulted in an acceptably sharp image, with a DoF that encompasses the subject, and no noticeable noise. You win. It's almost an abstract, and I can see that you were trying to get as much of the wall in the frame as possible (I assume to emphasize the chaos of the scene).

Images like this are kind of tough for me to critique for composition. On the one hand, it's difficult to ID a subject. On the other hand, I don't think you could find the subject in a Jackson Pollock piece. So, I guess it's all about what you're trying to convey. However, the bottom and bottom-right of the image don't seem to have the same amount of chaos to me, mostly because they don't have the same variety of colors. Could/should the image be cropped to get the less busy areas out of the frame, and emphasize the theme of chaos and the swirl of shapes and colors?

Something I feel a little more comfortable opining about though is the cast of the image, which to me is really yellow. Now, it may really have been yellow, due to any number of things, but in this particular case, I think I'd like to know what white is, given that the backing on most of these pieces probably really is white. Fortunately, that's very easily remedied in the WB panel of any editor.

&nbsp Posted: 11/06/2021 18:34:17
---
---
---
John Meiers
Will have to take another look at my photo to see what white balance I have. Thinking the yellow tint was most likely from the interior lighting. "Cloth Chaos" would have been a good name for it. There is many a time I shoot a scene as is. Yes the white sheet of information is a little distracting, but taking it out also,for me, takes a little bit away from the natural feel/look as I saw it. &nbsp Posted: 11/06/2021 19:52:04
---
---
---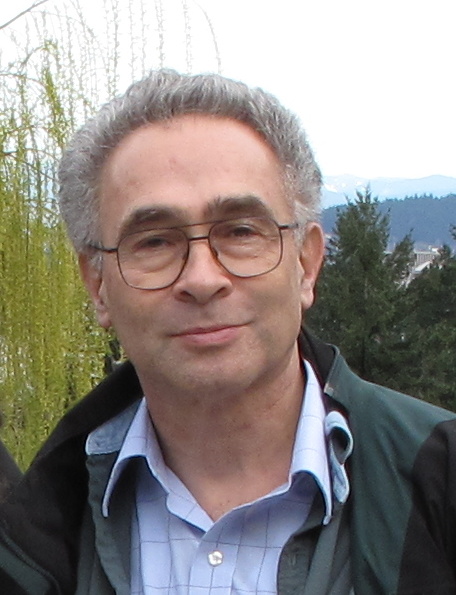 Stephen Levitas

(Group 32)
I love these shot of jumbled goods. This one is very charming. No matter what the available lighting, I think it would look a bit better less yellow. &nbsp Posted: 11/07/2021 22:43:25
---
---
---
Dianne Arrigoni
Great thought taking this photo. If you ever come across something like this again it would be nice to move the tags and strips of plastic my eye is distracted by so you just have the wonderful textiles. I might brighten up the color a little but no too much. It's a nice spontaneous capture. Great thinking on the run. &nbsp Posted: 11/26/2021 19:36:08
---
---
---
John Meiers
Finally got around to play with white balance. It does look better by pushing temp slider (in Lightroom) a little towards the cooler side. &nbsp Posted: 11/28/2021 21:03:56
---
---
---
John Meiers
Have an unrelated comment. Having trouble reading the print in the "About Image(s)" box on all of our pictures in this group. I get a light black print on a light gray background. The comment section is fine. Anybody else having that problem? &nbsp Posted: 11/28/2021 21:28:53
---
---
---