Bernie Groome
---
July 2021 - The rain is Coming
About the Image(s)
Nikon d5600

18mm
f/10.0
1/400 sec
ISO 200
Processed in PSE 2020 with auto smart fix and auto sharpening.

Noah's Ark Re-creation -1:1 scale at Ark Encounter, Williamstown, KY.
---
This round's discussion is now closed!
10 comments posted
---
---
---
Richard Story
BERNIE,
FIRST THING I SEE IS A MASSIVE ARK, THE THREE PEOPLE IN THE FOREGROUND SETS IT TO SCALE, THAT WORKS VERY WELL.
WHAT I WOULD LIKE ALL OF US TO DO IS EXPLAIN OUR MOTIVES FOR CREATING OUR IMAGES, WHAT DID WE SEE OR FEEL ABOUT THE SCENE THAT INSPIRED US TO PICK UP OUR CAMERA, AND WHAT DID WE DO TO HELP US SEE WHAT YOUR SEEING OR FEELING..
SOME THINGS THAT COULD HELP IS LOOKING AT YOUR SUBJECTS FROM A DIFFERENT PERSPECTIVE,I'M SUR EVERYONE WALKS UP TO THIS SCENE AND STANDS THERE AND SNAPS A
SHOT.WITH
THIS IMAGE IF YOU WOULD HAVE GOTTEN LOWER AND MORE TO THE LEFT, HERE'S WHATS GOING TO HAPPEN.
FIRST YOU GET A LONGER PRESPECTIVE ALONG THE HULL, CREATING A MUCH LONGER LEADING LINE,THUS TAKING YOUR VIEWERS DEEPER INTO THE IMAGE
GETTING LOWER WOULD HIDE THE DISTRACTING GREEN SIGN JUST OVER THE FENCE AND ADD HEIGHT TO THE ARK MAKING IT EVEN MORE MASSIVE.
THEN PERHAPS YOU COULD WAIT FOR THE PERSON IN THE BLUE SHIRT THAT GOT CUT IN HALF TO MOVE OUT OF THE FRAME.
AND MYSELF I WOULD HAVE MOVED THAT ORANGE PYLON AROUND THE BACK OF THE FENCE, TAKEN MY SHOTS AND THEN PUT IT BACK(NATURAL PHOTOSHOP).
AND WATCH THE HORIZON LINES JUST SLIGHTLY OFF.
OVERALL WELL EXPOSED AND COMPOSED &nbsp
Posted: 07/08/2021 20:01:17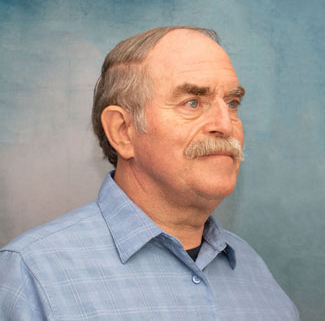 Bernie Groome
Thanks for the suggestions Richard. &nbsp Posted: 07/22/2021 19:59:44
---
---
---
Damon Williams
That's certainly an interesting shape. It appears to be sharp all around, well exposed, and have really nice colors, so kudos on the choice of exposure settings. Also, great texture and detail to my eye, which helps to add impact.

Frankly, I kind of like the concept here. I think the inclusion of the observers busy observing the same subject as us, tells a bit of a story, and makes us part of the crowd.

Fleshing out that part-of-the-crowd thing really would require the entirety of the observers to be in the frame though I think. You may have succumbed to what pilots sometimes call "target fixation", which means losing situational awareness when trying to follow an object. And, I gotta tell ya, if I had a dollar for every object in the frame I failed to see because I was fixated on my subject, I'd be a very rich man. But, I think developing this skill (I've heard it referred to as "seeing the image") is SUPER-critical for advancing as a photographer. For me, part of developing this skill (which I'm still in the process of doing) is to slow down, be more deliberate, and to consciously observe the image. You do whatever works for you.
&nbsp Posted: 07/09/2021 20:39:01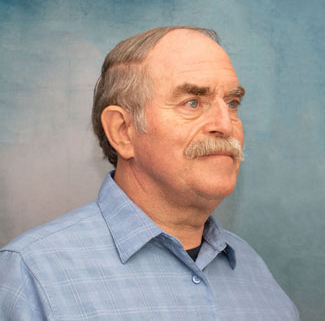 Bernie Groome
I agree Damon. I now understand "target fixation". &nbsp Posted: 07/22/2021 20:01:38
---
---
---
Jane Pittenger
What an amazing structure. I like how the light almost gives it a sheen. I find the people with their cut off legs and the flower containers cut off at the bottom as well as the little bit of tree top above right side of fence somewhat distracting. I think the people could be a bonus to the shot if they weren't cut off because they would add to the story and give a sense of size. Perhaps you could have stepped back a bit but maybe there was a reason you couldn't. I think of something a favorite teacher of mine called "edge patrol"…to be sure to look around the edges of the frame before hitting the shutter. I often forget but when I remember it really strengthens my images &nbsp Posted: 07/10/2021 15:50:11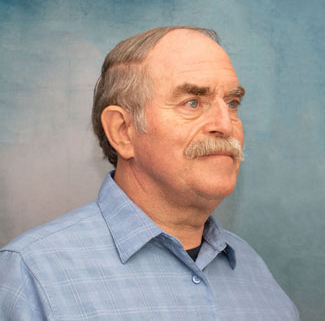 Bernie Groome
Thanks Jane. Good lesson. &nbsp Posted: 07/22/2021 20:02:41
---
---
---
John Meiers
I agree with Damon on getting too fixated on the subject. Totally guilty am I most of the time. See headdress photo. In present day life we are just too much in a hurry to move to the next whatever as our time seems to be limited. I do though try to remember not to cut off people standing in front of the lens. The rest of the distractions Richard mentioned I would most likely have also missed. &nbsp Posted: 07/12/2021 10:33:18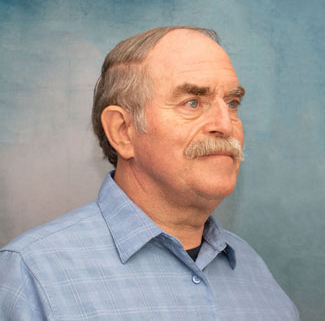 Bernie Groome
Good point John. These discussion groups really help me learn. &nbsp Posted: 07/22/2021 20:04:00
---
---
---
Dianne Arrigoni
Wow, quite impressive. This image does make me want to see the rest of the boat though. I'm sure I might have figured out what it was on my own but really for me it required your comments. I love that it is so crystal clear and sharp, nicely done. Color is good. Too bad it wasn't a stormy sky, maybe you could switch one in there. Fun shot. Thanks for sharing. &nbsp Posted: 07/22/2021 19:55:19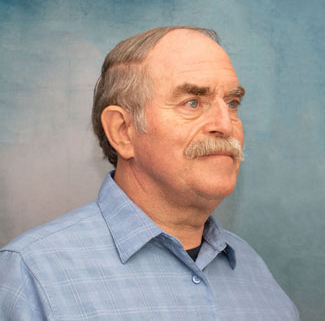 Bernie Groome
You're right, a stormy sky would have been nice. &nbsp Posted: 07/22/2021 20:05:14
---
---
---