Gerald Emmerich Jr, HonFPSA, GMPSA/G
---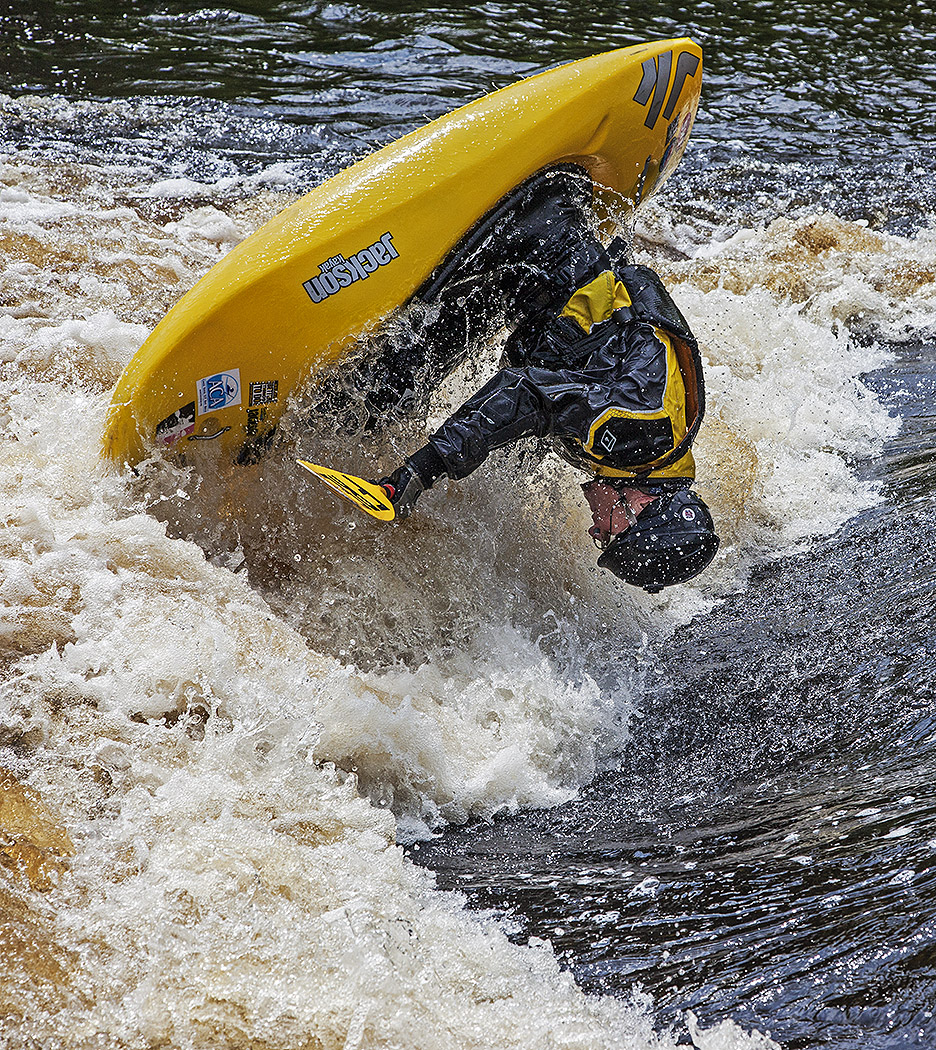 May 2023 - Freestyle 360
About the Image(s)
Title: Freestyle 360

Way back in 2015, the PSA Wisconsin Chapter had its annual spring weekend outing in Wausau, Wisconsin in mid-May. We were fortunate that the kayak course on the Wisconsin River was open for recreational kayaking on Saturday and Sunday afternoon during our outing, and there were lots of kayakers on the course, most of whom were practicing their freestyle skills. "Freestyle" kayaking is not racing. Rather the competitors attempt to perform maneuvers while maintaining their position in the rapids. Thus, all the action takes place in one area of the course. In the actual freestyle competition, a panel of judges rates the maneuvers to determine the winner.

Several of the kayakers were practicing a forward (clockwise) 360-degree flip, in which the kayaker attempts to forward-somersault the kayak. Of course at the start of the maneuver, the kayak is flat on the water against the current. As he "throws" his upper body forward, he also thrusts his feet forward in the kayak; he takes a breath, puts his head underwater, and tries to bring the kayak through the water up into the air and then land again flat on the water.

I took the photo with my old Canon 50D and a 24-105mm zoom lens at 75mm. The settings were f:8, ISO 400, at 1/2500 sec under an overcast sky. I haven't entered this photo in international exhibitions. Any guesses on a PJ sports theme acceptance?

---
8 comments posted
---
---
---
Ronald Davis
Hi Gerald. A marvelous action photo without your explanation I thought this photo captured the kayaker in the beginning stages of the eskimo roll a perfect sense of timing. IMO this photo is PJ standard, but I am no judge.
Water well captured, colour of kayak good contrast and the calmer water top and right side also showing intensity against white water. &nbsp Posted: 05/05/2023 02:20:56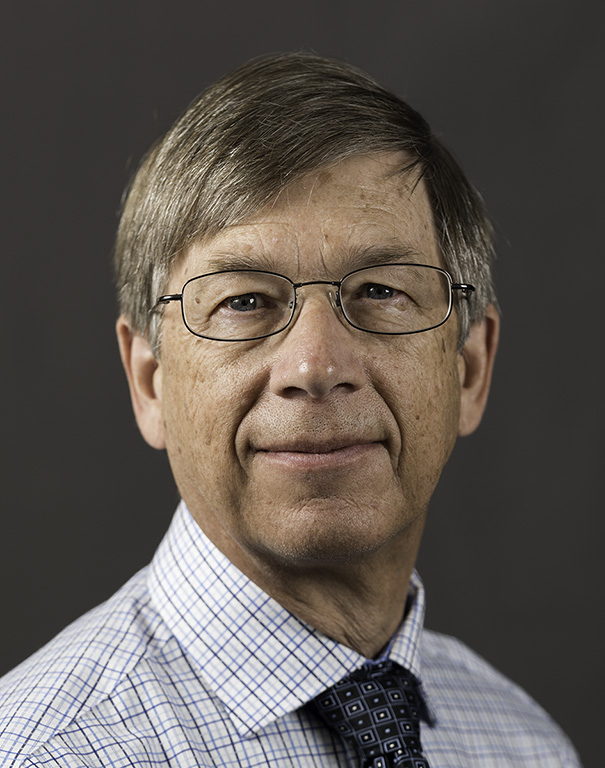 Gerald Emmerich Jr
Ron, this was not the beginning of the "Eskimo" roll, which is like log-rolling. This manuever is a 360 rotation, with the front of the kayak going under water and the back of the kayak being thrown out of the water. This is much, much more difficult than the basic Eskimo roll, which virtually every competitive kayaker must master. &nbsp Posted: 05/05/2023 15:31:02
---
---
---
Bruce Benson
Hey Gerry, AS I noted regarding your post last month, you are a master of the surf, and it appears also a master of the Kayak as well. Your images always show great action and composition. They make you want to know how the situation turn out with the next few frames. Bruce &nbsp Posted: 05/05/2023 15:10:02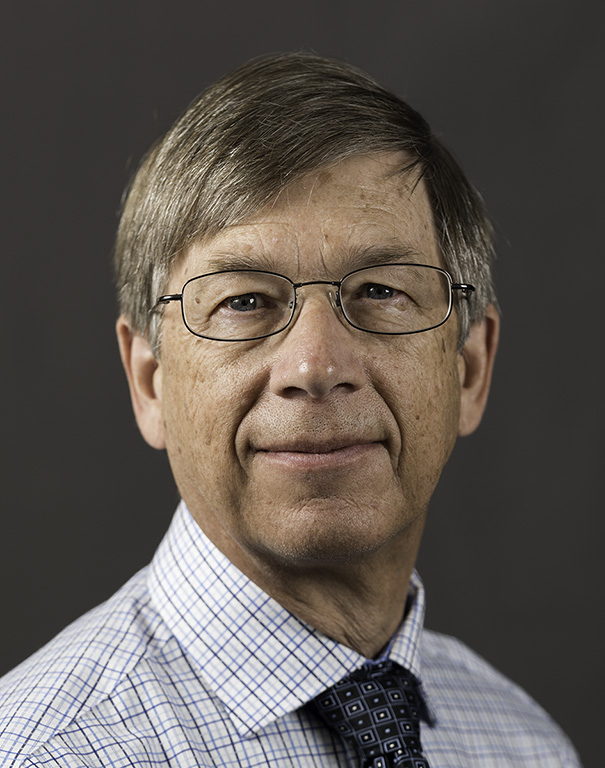 Gerald Emmerich Jr
As I recall, the flip was successful -- almost. The somersault was completed, but the kayak ended up at an angle, just about perpendicular to the take-off point, so it was easier to "land" than bringing the kayak back exactly to the starting point. Out of the 10 kayakers practicing, only two were able to come close to executing the 360 flip. &nbsp Posted: 05/05/2023 15:26:20
---
---
---
Hans-Werner Griepentrog
Hi Gerald, again a great action photo from you. It shows the special dynamics of this sport. No distractions in the background to the bright yellow of the kayak increases the image statement. I recommend you to submit this photo in the PJ section. &nbsp Posted: 05/15/2023 02:29:08
---
---
---
Kerry McFarlane
As the others have said a great image, perfectly timed, super sharp and its all pulled together with the bright yellow kayak. It makes me want to know how this maneuver finished, there is a story in the image. Good luck in the PJ competition &nbsp Posted: 05/18/2023 03:43:32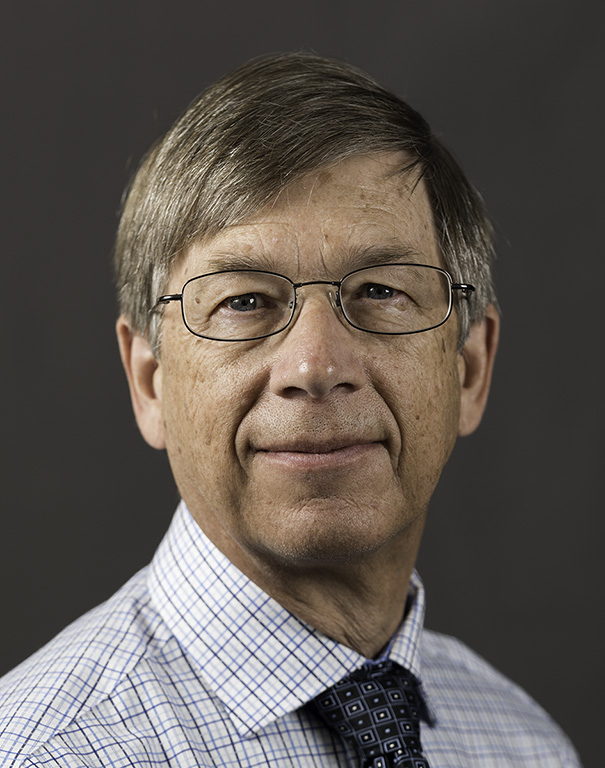 Gerald Emmerich Jr
Thanks for your comments. Bruce also wanted to know whether the maneuver was successful. As I noted above, the flip was successful -- almost. The somersault was completed, but the kayak ended up at an angle, just about perpendicular to the take-off point, so it was easier to "land" than bringing the kayak back exactly to the starting point. Out of the 10 kayakers practicing, only two were able to come close to executing the 360 flip. &nbsp Posted: 05/18/2023 20:36:19
---
---
---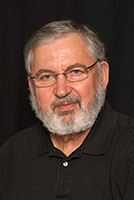 Dr Isaac Vaisman
Gerry, this guy is obviously a master of his game. It takes stamina and good physical condition to perform this type of stunts. You have him at peak of action, and the image is sharp. &nbsp Posted: 05/25/2023 08:35:43
---
---
---
Please log in to post a comment