Gerald Emmerich Jr, HonFPSA, GMPSA/S
---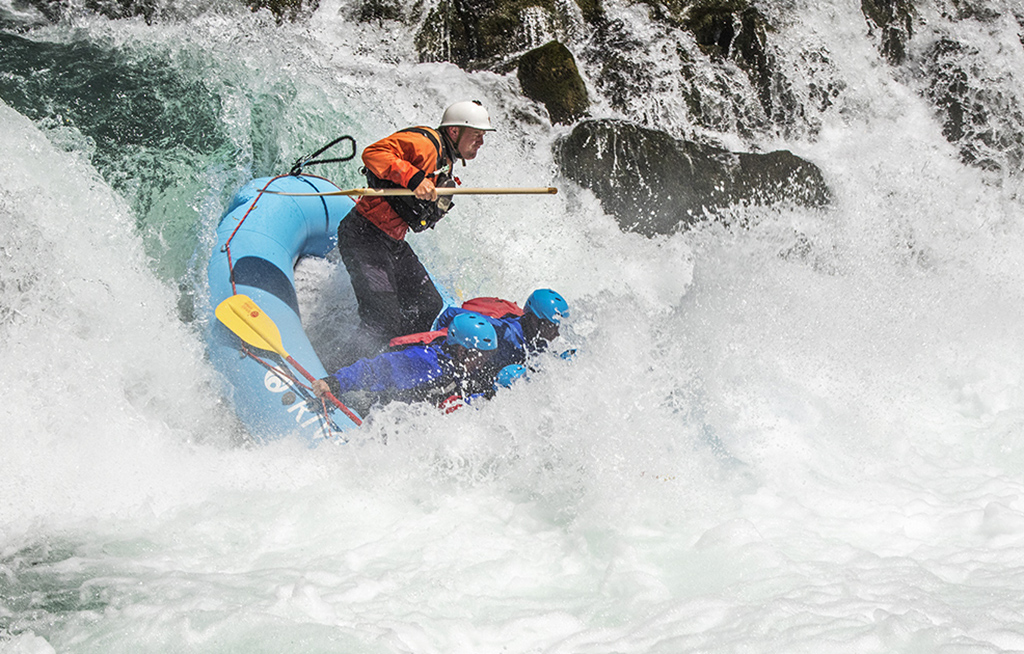 May 2022 - Under the Rapids
Original
About the Image(s)
Title: Under the Rapids

My photo for this month was taken in July, 2018 along the White Salmon River in Washington just across the Columbia River near the city of Hood River, OR. There are several commercial rafting companies that offer rafting down the White Salmon River, and kayakers use the river as well. The river flows under a bridge for Northwestern Lake Road, and there is a small falls just upstream of the bridge. There's plenty of room to shoot from a pedestrian bridge on the upstream side of the roadway, and there are several good spots to shoot under the bridge and along the riverbank as well. We were there on a Sunday, so there were plenty of rafts (but only one kayaker), and lots of predictable action, as the rafts went over the falls along the same course every time.

My camera was a Canon 7D Mark II (1.6 crop sensor), and the lens is a 24-105mm zoom lens at 45mm. The settings were f:11, ISO 400, at 1/800 sec.

I'm interested in knowing which of the two images you like better -- the one with the raft less submerged (Original 1 – 6 helmets visible) or the one with the raft more submerged (Under the Rapids – 3.5 helmets visible). Of course, I'm also interested in your opinion on whether these have a chance at acceptance in PJ international exhibitions.

---
5 comments posted
---
---
---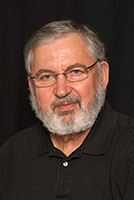 Dr. Isaac Vaisman
Gerald, peak of action. I prefer the original image since it shows more of the story, but I find it a little bright and loosing detail on the water. I reduced the brightness, added a little light to the shadows and finished with local masking of the faces and added slight light there as well. &nbsp
Posted: 05/05/2022 08:05:29
---
---
---
Hans-Werner Griepentrog
Hi Gerald, I have to agree with Isaac, the water has no textures and is way too bright. The photo edited by Isaac is much better, it draws the eye to the action scene and is not distracted by the white area of water. With the appropriate image processing as done by Isaac, you could submit the photo to international exhibitions. &nbsp Posted: 05/06/2022 04:45:04
---
---
---
Ronald Davis
Hi Gerald. I agree entirely with Isaac's comments and his processing of the photo from the original. The photo is high action, high drama will they survive this fall. This type of photo is best taken in RAW as you have extremes of exposure. Camera settings for exposure, Spot, Zone or Whole I am not sure probably Whole as you at least you will get the water not overexposed.
This type of photo would probably have impact in Australia as this type of sport is very uncommon due to the continent being so dry. By rest of world standards Australia has very small rivers and a very flat terrain. &nbsp Posted: 05/06/2022 17:19:17
---
---
---
Kerry McFarlane
Gerald, I to think Isaac's version is better. This is has high impact and I feel would command interest in competition. Good luck &nbsp Posted: 05/15/2022 06:43:01
---
---
---
Bruce Benson
Gerald, I like the original crop and agree that Isaac added some punch with his adjustments. Bruce &nbsp Posted: 05/20/2022 14:09:27
---
---
---
Please log in to post a comment